The Russian Strategic Missile Force is having a busy time as the invasion of Ukraine enters its third month. Following recent tests of the Sarmat Intercontinental Ballistic Missile (ICBM), Moscow plans to link it with a hypersonic weapon for maximum impact.
In what could be a game-changer for Moscow's missile capabilities, Russian Strategic Missile Forces Commander Sergei Karakaev has stated that the newest Russian Sarmat ICBM might be used with several Avangard hypersonic glide vehicles.
The statement comes a few days after Russia's Defense Ministry announced that a Sarmat missile fired from a silo launcher had been successfully tested. The training warheads had arrived at a planned region at the Kura training ground on the Kamchatka Peninsula, the statement had informed. Design parameters were confirmed at all phases of the flight.
"Concerning Sarmat, it is another missile system. It is based on a launcher, and it is much more powerful than Avangard's launcher. It has also been designed for Avangard, taking into account that the number [of Avangards] on this system [Sarmat] could be more," Karakaev told Russian broadcaster Rossiya 1.
He noted that the development of Avangard brings the age of hypersonic weapons. Karakaev added that no other country in the world except for Russia today has this sort of weapon on combat duty.
It is pertinent to add that Russia became the first country ever to use a hypersonic weapon in combat when it fired its Kinzhal hypersonic missile at a target inside Ukraine last month, provoking an angry response from Kyiv as well as the global community.
In March, at the height of the conflict, Russia's Ministry of Defense had admitted that it had destroyed a vast underground stockpile of Ukrainian missiles and other weaponry with its hypersonic missile 'Kinzhal.'
Russia has a range of operational hypersonic weapons, including the Avangard, the Kinzhal and the Tsirkon.
On its part, the Sarmat will enter the Russian armed forces after the completion of testing. The system is intended to replace RS-20 Voevoda missile systems. The ministry noted that Sarmat is capable of striking targets at long ranges using various flight trajectories and is guaranteed to overcome any existing and prospective anti-missile defense systems.
The system, which is touted as the most powerful in the world with an enormous range, could considerably strengthen the combat capabilities of Russia's strategic nuclear forces.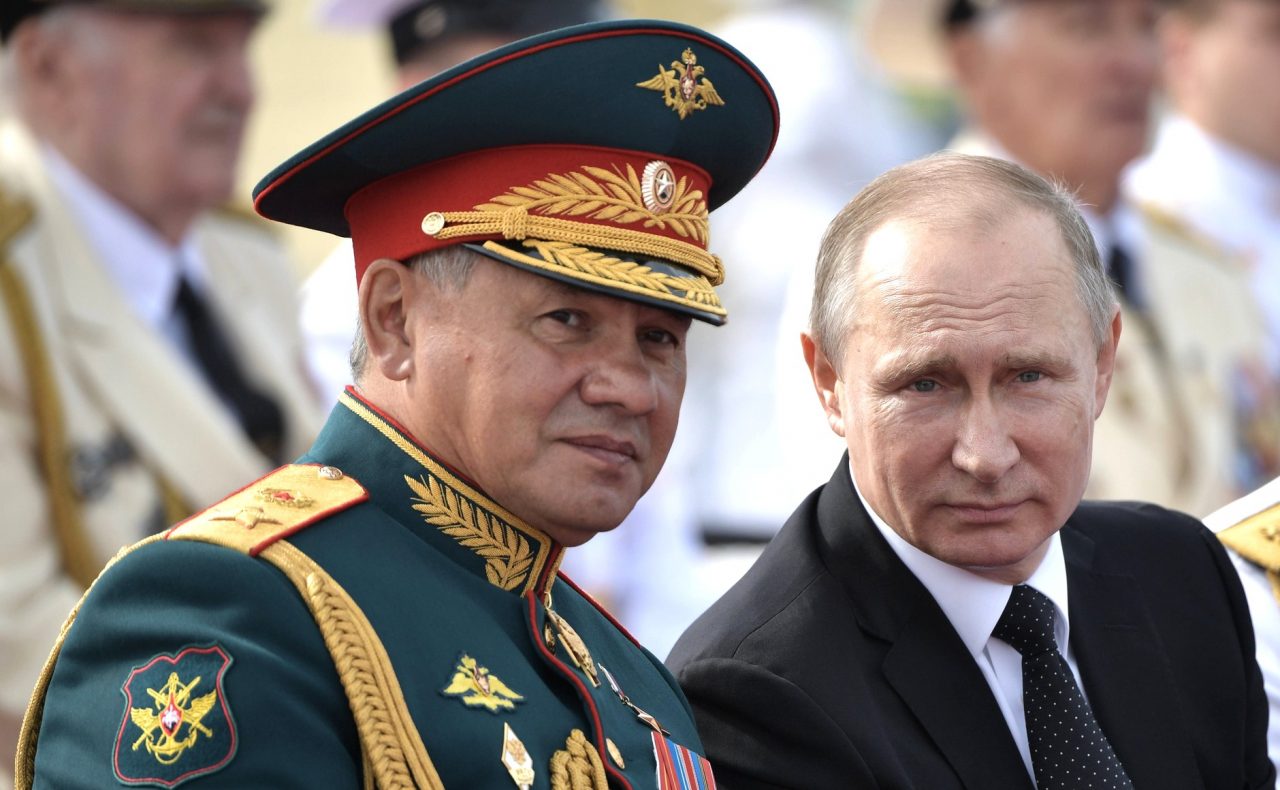 Russia's Crown Jewels: Sarmat & Avangard
Earlier this year, Russian state media TASS had informed that Russia's Strategic Missile Force plans to operationalize the second regiment of UR-100N UTTKh ICBMs with Avangard hypersonic glide vehicles by the end of this year.
"Under the existing plans, the second regiment of Avangards will assume combat alert as part of silo-based launchers and a command post of a regiment of the Strategic Missile Force's 13th missile division approximately in December 2022," an unnamed official from the Russian Ministry of Defense was quoted as saying.
The Avangard is a hypersonic glide vehicle that was inducted for combat duty in December of 2019. The Avangard glide vehicle has no onboard motor and achieves its high speeds through reentry. However, it is reported to be capable of dynamic maneuvering in flight to escape being intercepted.
Russia claims it can travel as fast as Mach 20, or 24,696 kilometers per hour, and may ship nuclear or conventional payloads, however, the exact speed of the hypersonic missile remains a mystery. Russia's Strategic Missile Forces currently have at least four Avangard-equipped missile systems in service, as previously observed by the EurAsian Times.
It has been noted that several ICBMs, including the RS-28 Sarmat, the country's newest and most sophisticated intercontinental ballistic missile, can launch to the highest point on their flight path.
Russia is close to upgrading its outdated R-36 Intercontinental Ballistic Missile (ICBM) fleet with super-heavy missiles that can carry hypersonic glide vehicles – this is where the killer combination of the Avangard and the yet to be inducted Sarmat ICBM comes into the picture.
The Sarmat's great range, estimated to be up to 35,000 kilometers (22,000 miles), lets it fly around its intended target, avoiding radar and missile defense systems and striking it from an unexpected direction.
It can carry up to 15 nuclear warheads, each with its own limited maneuverability owing to its massive payload of 10 tons. The payload can be replaced with an undetermined number of Avangard Hypersonic glide missiles, which can travel further and faster while flying in an unpredictable direction to elude missile defenses.
As tensions over Ukraine have risen substantially, the new ICBMs could act as a huge deterrent against NATO countries.