Until a month ago, South Korea appeared ahead of India in the bid to supply Light Combat Aircraft (LCA) to Malaysia. However, banking on its "super weapon," can India catapult itself back into the race with its indigenously developed LCA Tejas in breakneck competition with the South Korean FA-50?
On the sidelines of the recently concluded DefExpo 2022 in Gandhinagar, some anonymous defense sources cited by Financial Express Online informed the publication that Malaysia had expressed interest in the BrahMos Next Generation (NG) missile. The next-generation missile is a smaller, lighter, and stealthier version of the existing BrahMos.
Earlier in January, the Philippines became the first-ever customer of the supersonic cruise missile as it signed a deal worth $375 million to purchase ground-based BrahMos missile systems (and not the BrahMos-NG).
According to the report, Malaysia was keen on the BrahMos NG missile as it could be integrated into the Su-30 fighter aircraft that the Royal Malaysian Air Force (RMAF) already operates.
BrahMos NG is more compact and portable, and it can be mounted on an array of different platforms. It is anticipated to be 50% lighter, three meters shorter, and with the same Mach 3.5 speed and 290-kilometer range of BrahMos.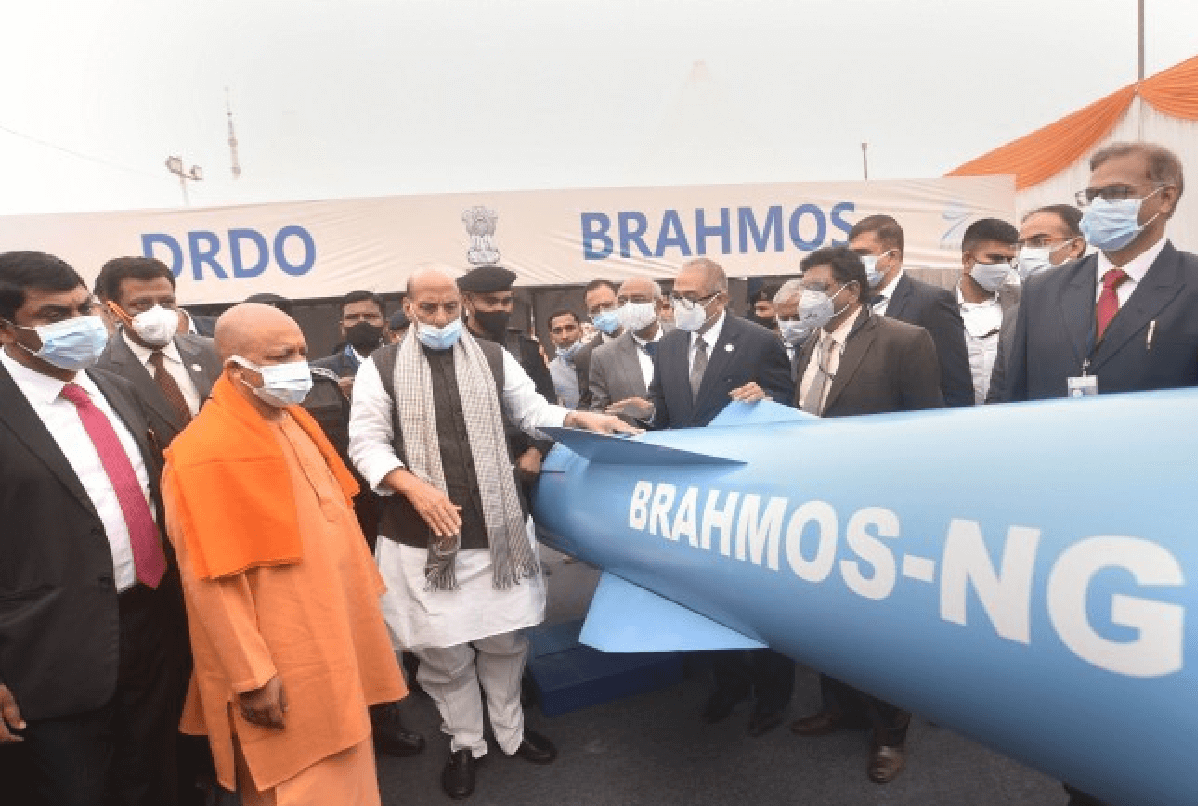 Due to its lighter weight and smaller dimensions, the BrahMos NG can be carried by various platforms, such as conventional submarines and fighter aircraft. This would allow Kuala Lumpur to use the missile on its fighter fleet and submarines.
EurAsian Times recently reported that the BrahMos NG missile qualification trials are anticipated to start in early 2024. BrahMos Aerospace will conduct the design assessment in NPO Mashinostroyeniya in Moscow. CEO of BrahMos Aerospace Atul Rane said the company was negotiating prospective sales of fresh orders with nations like Indonesia, Vietnam, and Malaysia.
While the missile would boost India's missile export and conform to its goals if a deal goes through, it will also boost Malaysia's combat capability.
However, there's a third and more specific feat that any such sale might be able to accomplish. The missile could increase the chances of India's LCA Tejas sale to Malaysia and make way for India's LCA debut in the foreign market.
Will The BrahMos Make A Push For Tejas?
The competition for the order of 18 Light Combat Aircraft for the Malaysian Air Force has been down to two contenders: the Indian LCA Tejas and the Korean FA-50.
Media reports in September indicated that Malaysia had decided to go the South Korean way, stating that the negotiation between Malaysia and South Korea was in its final stage.
However, no such deal has been finalized yet. So, it could be worth speculating whether India is offering the BrahMos NG missile to incentivize Malaysia's purchase of LCA Tejas.
BrahMos NG missile would not only be compatible with the Su-30 operated by RMAF, but it would also be easily integrated on the LCA Tejas, as noted by Praveen Pathak, Chief General Manager (Marketing Promotions and Export) BrahMos Aerospace International Maritime at the Defense Show (IMDS).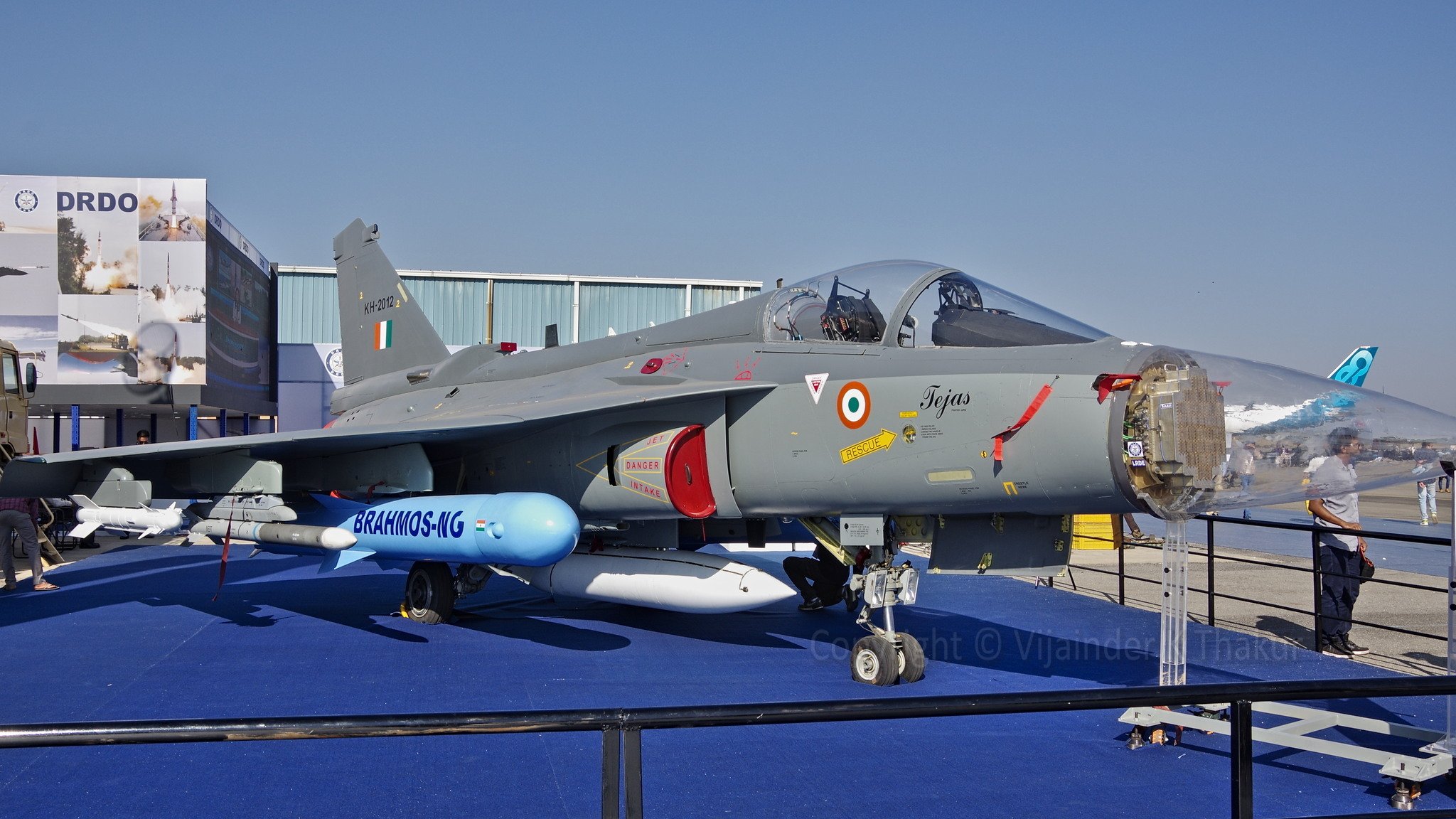 BrahMos NG has a lower radar cross-section (RCS) than the existing BrahMos missile, making it stealthier and challenging for air defense systems to locate and engage the target. This would essentially prove to be a shot in the arm for the Malaysian Air Force, which is also faced with the challenge of an expansionist China.
China claims the whole of the South China Sea as its territory, which includes the 200 nautical miles (370.4 kilometers) Exclusive Economic Zone (EEZ) of Malaysia. In June last year, 16 PLA Air Force (PLAAF) aircraft flew over waters within 60 nautical miles (110km) of Sarawak, in response to which the RMAF scrambled fighter jets from its Labuan Air Base.
Earlier, India had offered a package deal to set up a maintenance, repair, and overhaul (MRO) facility in Malaysia for its fleet of Russian-made Sukhoi Su-30 fighter jets. At the time, it was seen as a move that would bolster the chance of LCA Tejas export to the South East Asian country, but eventually, reports indicated that South Korean FA-50 was far ahead in the race.
Philippines-based military analyst Miguel Miranda said, "Well, we don't know if the BrahMos sale to Malaysia is a done deal. Arms exports are sometimes delicate transactions decided by politicians.
However, aside from the possibility, the Su-30MK can be armed with an air-launched BrahMos, just like LCA Tejas. But it's good to remember military spending in ASEAN won't grow dramatically due to the medium-term effects of the pandemic. The BrahMos remains India's most noteworthy military product, however."
With a package deal already in place and a new iconic missile on offer, India could be looking to secure a brownie point against its Asian competitor.