India will receive three Rafale jets from France every month until December this year as part of its deal for 36 combat aircraft. At present, the Indian Air Force is operating 26 Rafales from two different airbases amid a protracted border standoff with China.
---
Three Rafale fighter jets manufactured by the French Dassault Aviation are expected to arrive at the Jamnagar base on October 13. In 2015, India and France had signed a landmark deal worth $9.4 billion for 36 Rafale fighters.
Now, France has decided to deliver three Rafale fighters every month for the next three months. The 36th one will be provided in January 2022 and will carry all India-specific enhancements.
The existing 26 Rafales with the Indian Air Force have been divided between two squadrons located in Haryana's Ambala and West Bengal's Hasimara.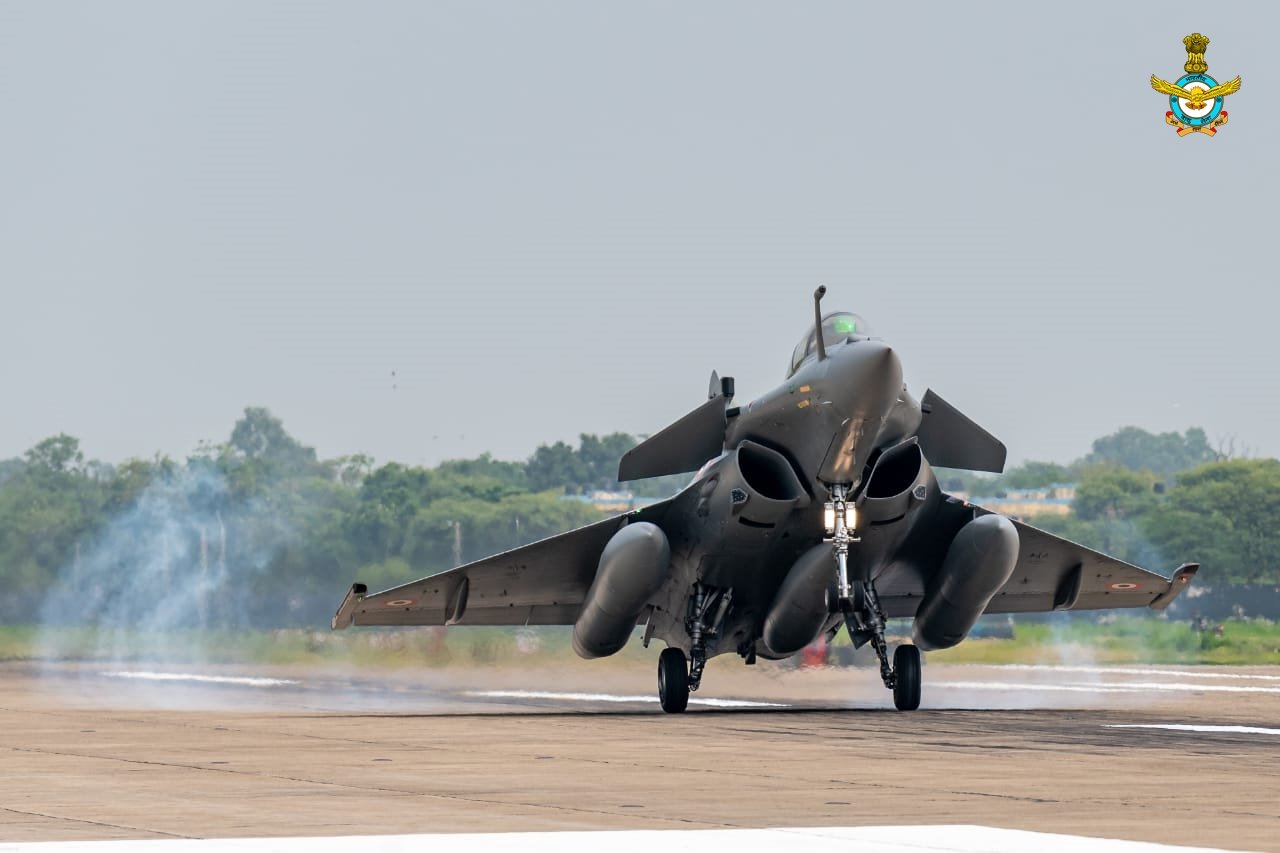 The Jamnagar Airforce Station in Gujarat will welcome the incoming three jets in October. In addition, the UAE is reportedly set to deploy a midair refueller to aid the landing on  October 13. This deployment will make sure that the jets fly non-stop to India.
The next batch of the three Rafales is expected to be delivered in November, followed by another set in December.
The Rafale is a 4.5-generation omnirole jet, well known for its air superiority and precision strike capabilities. It has a combat range of 780-km to 1,650-km depending on the mission and comes armed with an intense set of weapons, radars, and electronic warfare systems too. It can also be deployed in nuclear deterrence roles.
The fact that the 36th Rafale jet is set to come equipped with all India-specific enhancements is turning heads. These enhancements include Hammer air-to-ground, SCALP land attack, and Meteor air-to-air missiles.
After the last fighter jet lands in India, a testing procedure will be conducted on the India specific-improvements. It is after these tests that all the previous 35 Rafales will be fitted with the enhancements.
While the details about these enhancements remain classified, they could include an improved radio altimeter, radar warning receiver, low band jammer, flight data recorder, high-altitude engine start-up, synthetic aperture radar, ground moving target indicator and tracking, infra-red search and track, helmet-mounted display, missile approach warning systems and very high-frequency range decoys.
Although the French manufactured fighter jets are capable of being deployed from various airbases across the country as per requirement, for now, the Rafale aircraft are being formally inducted at Hasimara airbase under Eastern Air Command (EAC) and Ambala under Western Air Command.
Chief of Air Staff Air Chief Marshal RK Singh Bhadauria had earlier said the "induction of Rafales was carefully planned at Hasimara, keeping in mind the importance of strengthening IAF's capability in the eastern sector," as EurAsian Times earlier reported.
Dassault Aviation has also pitched the naval variant of the Rafale for the Indian Navy's INR 24,000 crore contract for 57 multi-role carrier-borne fighters. The Boeing F/A 18 Super Hornet is also in the race.