Qatar has emerged as one of the key players in Middle Eastern geopolitics thanks to its vast reserves of natural gas. The ambitious ruling elite and expanding international alliances and soft power initiatives have allowed it to overcome structural weaknesses in the face of an increasingly aggressive Iran and a regional bellicose Saudi Arabia.
With Iran looking to cement its position and turning increasingly to Russia as a critical ally, consolidating existing partnerships would make sense, especially in the defense sector.
With its unfavorable geographical disposition, terrain unadapted to agriculture or industry, and relatively small population, Qatar lacks many of the elemental attributes required of a regional power hoping to expand its influence and defend itself robustly against its unwanted incursions by regional superpowers, namely Iran's.
Its position vis-à-vis these two competing factions has generally been one of balance and mediation, though this has proven unachievable. It often sides with one or the other, depending on the dispute and the achievable outcomes advantageous to Qatari regional influence.
The Regional Balance Of Power
Despite these structural deficiencies, Qatar has been astute in its use of media, international alliances, its role as a regional mediator, and its soft power initiatives through humanitarian action in Asia and Africa to promote its national interests on the international stage.
Qatar has promoted itself as a mediating presence, supporting self-serving multilateralism that transcends borders, religions, and petty disputes. Its diplomatic prowess and use of cultural, ethnic, religious, and social norms to achieve its goals through dynamic strategic communication have led to the rise of Qatar as a serious player on the international geopolitical scene.
Militarily speaking, Qatar has recently been designated a major non-NATO ally by the United States, underlining the Joe Biden administration's commitment to further security cooperation in the Middle East in the face of the growing threats from Iran and Russia.
Such strategic alliances have been the backbone of Qatar's rise over the last decade, especially within western, pro-democracy, intellectual communities. These alliances are in the process of being fortified, not least through the military hardware acquisition policy that the Qatari government has been pursuing for several years.
The United States, for example, has been reinforcing its pre-deployment initiatives in Qatar to strengthen its regional geopolitical position and give it continued 360° protection against threats from Iran.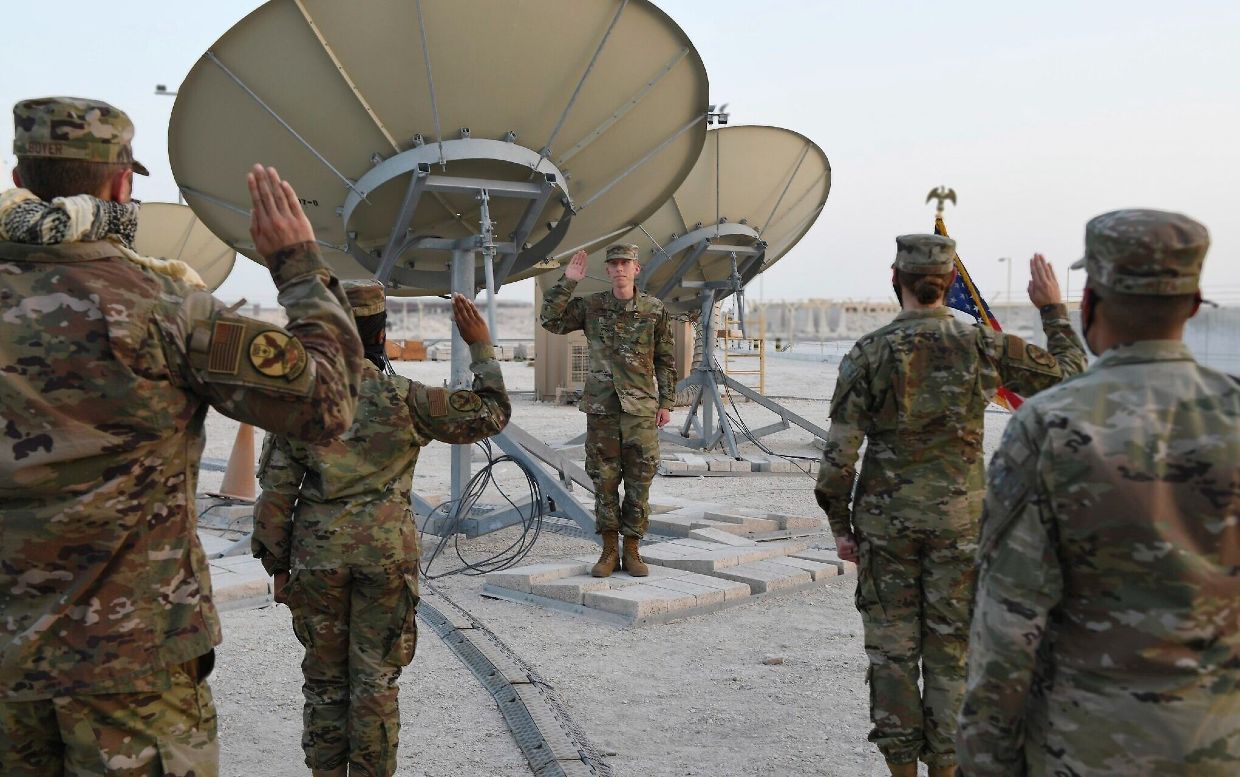 This has included the deployment of F-22s and a squadron of "core space operators" from the newly stationed US Space Force at the Al-Udeid Air Base. Around 8000 US troops were deployed to Qatar during the recent football World Cup.
Existing Acquisitions And Alliances
Growing concern over regional geopolitical volatility has led the Qatari Defense Ministry to undergo modernization and rearmament, made possible by the relative regional economic stability. This includes the acquisition of state-of-the-art western weapons systems and personnel training programs.
In 2016, for example, Qatar signed a contract with the multinational MBDA for a coastal defense missile system to be deployed by the Qatari Emir Naval Forces (QENF): "This innovative coastal missile system will deploy two different munitions, Marte ER (the Extended Range version of the Marte missile) and Exocet MM40 Block 3, and it will be able to work in autonomous mode with its radar, or by data-linking to a higher level within a more comprehensive coastal surveillance network.
"The supply of these coastal missile systems will allow the QENF to prevent hostile ships from reaching and threatening their territorial waters." This acquisition underlined Qatari geopolitical intent with a bang. More was to follow.
A key regional ally for Qatar has been Turkey. Turkish forces have participated in joint military training activities in the Gulf state following a bilateral agreement between Ankara and Doha. Turkish troops have been used to train the local gendarmerie and ensure regional peace and stability as the Qatari MoD continues strengthening its armed forces.
Bilateral relations between the two nations have also led to procurement processes. In 2020, Qatar entered into an agreement with Barzan Holdings, its strategic investment arm, to procure a fleet of Turkish-manufactured armored vehicles for its special forces to be delivered in 2021 and 2022.
The vehicles were produced by Turkish defense contractor Nurol Makina, whose main fleet consists of Ejder Yalçın 4X4s and NMS 4X4s. Qatar acquired 6 Baykar Makina Bayraktar TB2 armed unmanned aerial vehicles in 2018.
In addition to these off-the-shelf acquisition policies, Qatar is now trying, following the example of other Gulf countries, to acquire the capacity to design and manage armament programs.
The idea is to escape from the position of a simple high-tech client in defense, to gain autonomy in the definition and expression of military needs, and to establish itself as a competent interlocutor for foreign suppliers. The key is to encourage offsetting and gradually acquire industrial design skills.
Increased Cooperation With France
In this perspective, Qatar has notably turned to France, its oldest and most loyal supplier since its independence, for essential programs such as modernizing its air force.
After acquiring Mirage 2000 jets in the 1990s, Qatar ordered 36 Rafale multi-role fighters in two separate orders in 2015 and 2016, just before the diplomatic row strained relations with its neighbors in 2017.
Since 2010, France has sent $2.3 billion worth of weapons to Qatar, including Rafale fighter jets and helicopters. In collaboration with La Direction générale de l'armement (DGA), the French government's defense procurement and technology agency, the Emirate is beginning to develop its capabilities for military integration under the leadership of the Ministry of Defense.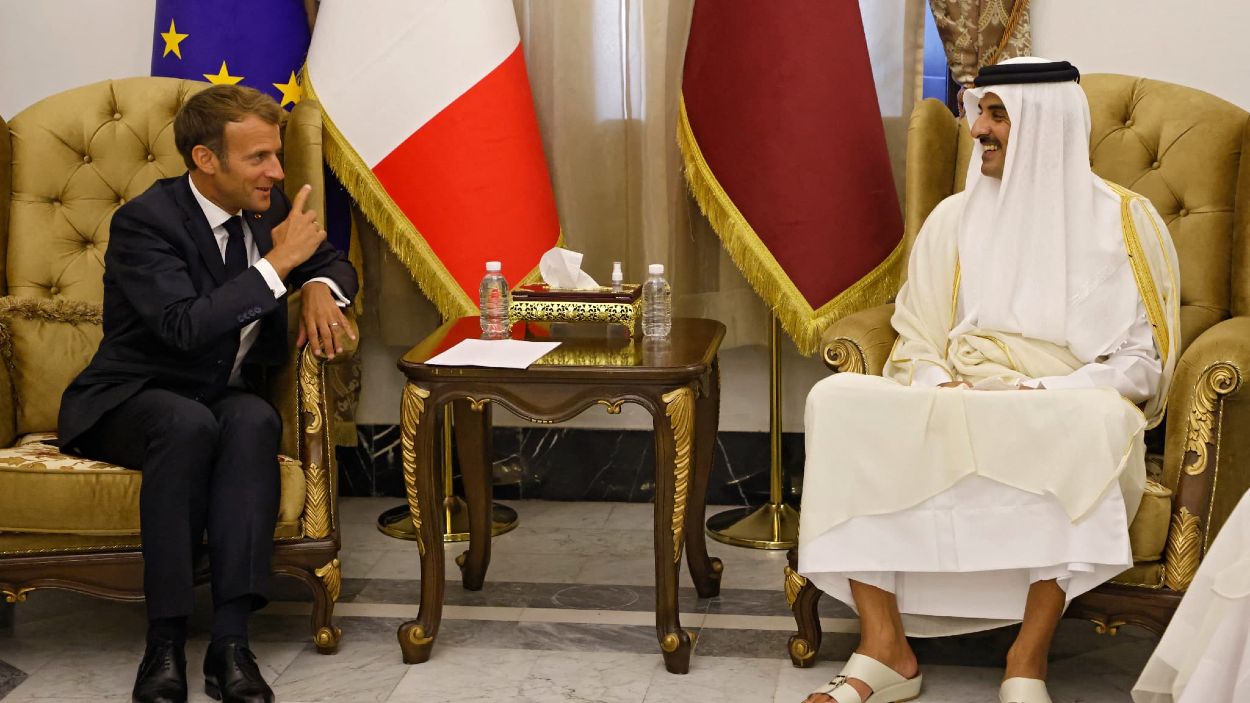 This deepened dynamic of structural cooperation with France (as shown by the recent meeting between the Emir Sheikh Tamim bin Hamad Al Thani and Emmanuel Macron) could also result in the continuation of the acquisition of French equipment, whether it be for the air force or land forces. Qatar has somewhat shunned the latter over the last decade.
Indeed, after the quasi-exclusivity of French equipment that is now obsolete, such as the AMX30 and the VAB, the Qatari army has opted for German tanks and guns. It is still delaying its choice concerning an infantry fighting vehicle, which the war in Ukraine has shown remains an effective fighting weapon.
And France is once again offering its VBCI 8×8, combat-proven in territories as demanding as the Arabian deserts and equipped with the latest CTA40 turret, capable of destroying heavy armored vehicles and drones. This new threat is on show during the war in Ukraine, as well as in Azerbaijan and Armenia, or even closer to home, in Yemen.
In this regard, opting for the tried and tested partner may be of long-term benefit. This means opting for industrial reliability, operational experience, and geopolitical trustworthiness, a range of strengths that none of the other partners seem to offer simultaneously.