Taking a cue from the public relations exercise by NASA and European Space Agency (ESA), a video was released on Saturday by the China Manned Space Agency showing Chinese taikonaut (Astronaut) Wang Yaping washing her hair in the space station. Wang is one of the three members of the Shenzhou-13 mission crew.
The Shenzhou-13 spaceship, carrying Zhai Zhigang, Wang Yaping, and Ye Guangfu, was launched from Jiuquan Satellite Launch Center in northwestern China on October 16, 2021, and later docked with the core module Tianhe, of the under-construction space station, Tiangong.
A month later, on November 8, Wang Yaping became the first Chinese woman to walk in space as she moved out of the under-construction space station and took part in extravehicular activities for over six hours along with her male colleague Zhai Zhigang.
After their six-month stay in space, Shenzhou-13's return capsule touched down at the Dongfeng landing site in north China's Inner Mongolia Autonomous Region on April 16.
Emulating Their Western Counterparts
In the latest video, Wang Yaping begins her demonstration by saying, "You must be curious how female astronauts wash their long hair in space. Now let me show you."
After that, Wang can be seen applying a special shampoo while working it towards the ends, she remarks, "It's not easy to wash hair in space." Once the shampoo is applied to the hair, she squeezes some water on her head and again works it towards the end, just like she did with shampoo.
?‍♀️ How exactly astronauts wash long hair in space. Demo by Wang Yaping in Tiangong Space Station (CSS). HD: https://t.co/JMnsC508kn pic.twitter.com/S5kbP1WYcc

— CNSA Watcher (@CNSAWatcher) May 30, 2022
This is not the first time that an astronaut has demonstrated how to wash hair in space.
NASA astronaut Kayla Barron made a video very recently from the International Space Station (ISS) demonstrating the same process; however, there are some notable differences in the accessories used by astronauts at the ISS and the Chinese astronauts.
While Nyberg was seen using only a towel to clean and dry her hair, Wang used 'towel gloves' made especially for absorbing water and after that, she even put on a hair-drying cap on her head.
Also, in November 2021 Chinese state-owned CCTV released a video of the Shenzhou 13 astronaut crew having a haircut in space in which astronaut Ye Guangfu is seen holding a mirror and Wang Yaping is using scissors, while astronaut Zhai Zhigang collected the cut hair and carefully trimmed Ye Guangfu's hair.
This is again something that has been demonstrated by ISS astronauts from NASA and the Canadian space agency, etc, suggesting that Chinese astronauts are emulating their western counterparts in terms of creating the content to engage the public.
ISS vs Tiangong
That said, there are certainly some areas where China's Tiangong Space Station comes out ahead of ISS. Videos released from the under-construction space station showcase several tools and designs that set it apart from the ISS.
Tiangong has spacious bunks for its astronauts, a sleek space gym, and separate living spaces for each crew member. In comparison, the ISS's sleeping quarters are roughly the size of a phone booth. It's so cramped that astronauts are sometimes forced to "sleep kind of together, wherever," NASA astronaut Scott Kelly told Travel & Leisure earlier last year.
Moreover, ISS has a very cluttered interior design, with much of its space filled with an assortment of wires, computers, and miscellaneous hardware. The mess would make one wonder if it poses any danger to everyone on board, such as in case of an emergency, which reports suggest have been plenty lately.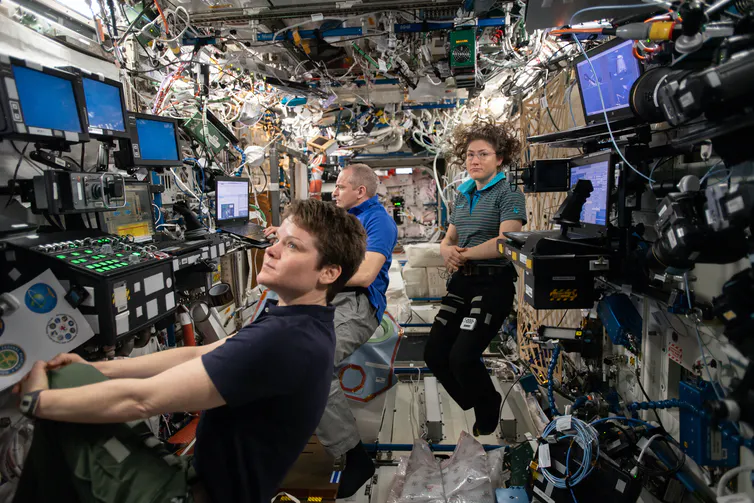 However, it is also important to remember that ISS was built way back in 1998, designed to have a lifespan of 30 years, whereas the Chinese space station is designed only for 10 years, although the mission could be extended.
Also, so far, the ISS has been continuously occupied for more than 20 years, amounting to the longest continuous presence in low-Earth orbit.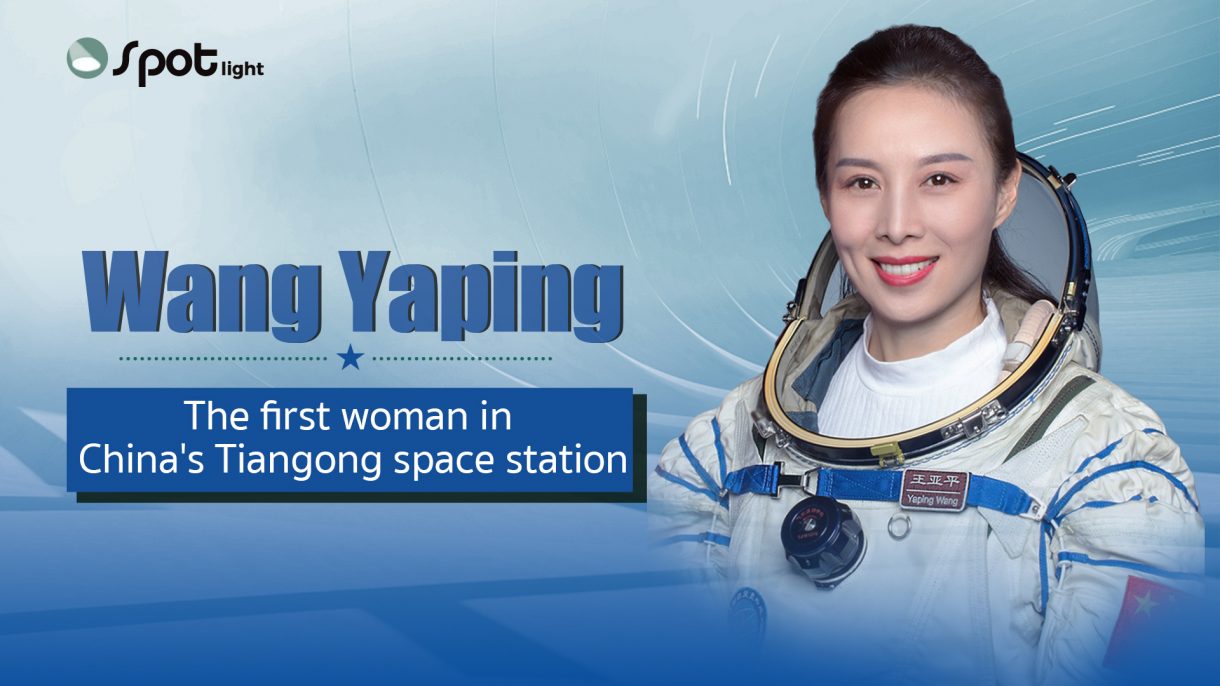 The Chinese space station is currently set to have three modules, the Tianhe core module, the Wentian Laboratory Cabin Module, and the Mengtian Laboratory Cabin Module, whereas the ISS has a whopping 16 modules.
According to the China Academy of Space Technology, Tiangong will have a total habitable volume of 3,884 cubic feet and is designed to accommodate three astronauts, while, the ISS has a total habitable volume of 13,696 cubic feet and it usually hosts six astronauts at a time but at some points, there have been more people on board. For example, in 2009, there were a total of 13 people on board the ISS at once.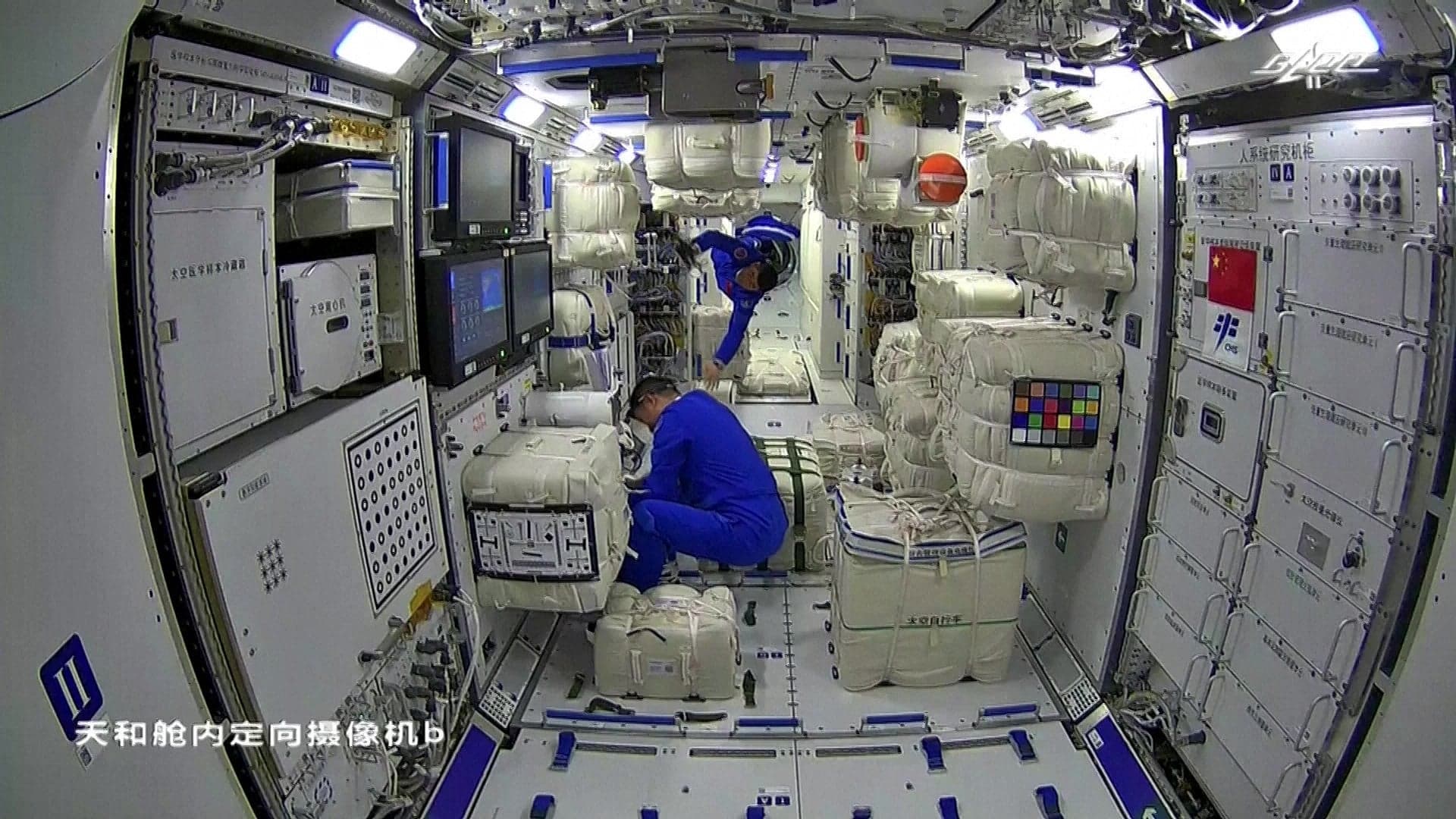 Once fully assembled, the Tiangong will have a mass of around 66 metric tons, according to Chinese state-run media outlet Xinhua, which is roughly one-sixth the mass of the ISS.
The Tianhe core module of the Tiangong was launched into orbit on April 29, 2021, while the second module, Wentian, is planned to join Tianhe in orbit in July, followed by the third and final module, Mengtian, scheduled to launch in October.