Just as it bullied Taiwan during the then US House Speaker and Republican Senator Nancy Pelosi's visit to Taipei last year, China's People's Liberation Army (PLA) has launched joint military drills closer to the island nation in an expression of its displeasure over Taiwanese President Tsai Ing-wen's US visit.
Tsai is slated to meet with Pelosi's successor and Republican Kevin McCarthy in California during this trip. Tsai has billed the visits to Central America and the US as an opportunity to show Taiwan's dedication to democratic values on a global scale.
However, Zhu Fenglian, the spokesperson for China's Office for Taiwan Affairs, insisted that no representatives of the United States meet with her.
Tsai is currently traveling to Guatemala and Belize while passing through the US. The PLA coincided this visit with combat training and weapon practice. Not just that, China also went so far as to threaten retaliation if McCarthy met Taiwan's President.
With the expected meeting already snowballing into a controversy, the PLA conducted extensive maritime and air exercises and deployed new weapons in close proximity to the self-ruled Taiwan, state-owned Global Times reported.
The PLA Eastern Theater Command stated in a press statement on April 2 that a flotilla consisting of the Type 054A frigate Xiangtan, the Type 052D destroyer Taiyuan, and the Sovremenny-class destroyer Taizhou recently conducted a realistic combat-oriented exercise in the East China Sea.
The flotilla participated in more than a dozen training exercises, including cooperative maritime search and rescue, live-fire shooting, and anti-submarine and anti-ship warfare. This, according to the report, ended up boosting the sailors' decision-making and coordination capabilities.
The PLA Navy was not alone in conducting military drills that would send a loud and clear message to Taiwan. Another news release from the PLA Eastern Theater Command on April 1 stated that Su-30 and J-10 fighter jets attached to an aviation force under it carried out a confrontational air combat drill at midnight.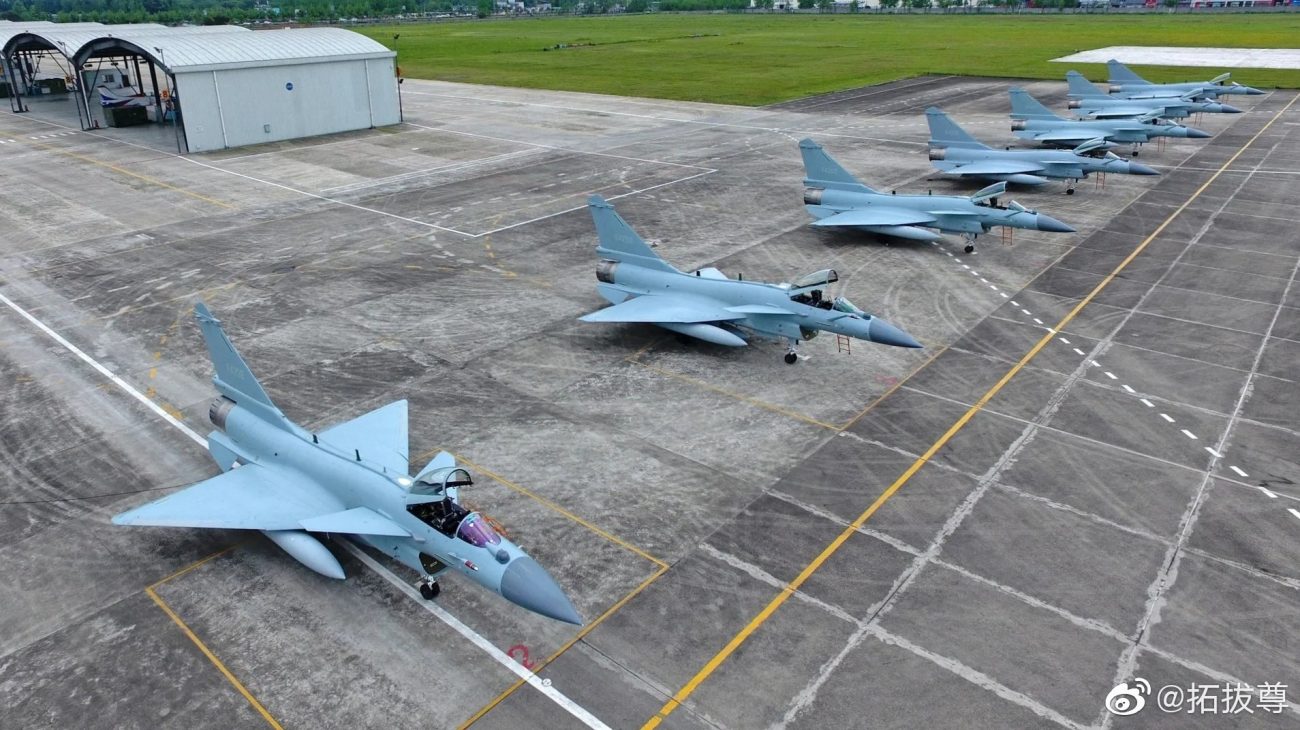 According to the release, the air exercise improved the pilots' ability to fight all weather, day and night. It focused on regional air defense, air attack behind cover, and air superiority seizing.
Meanwhile, Taiwan's armed forces have observed an increase in PLA aircraft and vessel activity near its territory over the past few days, with 18 PLA aircraft and four PLA vessels flying close to the island on April 1 and 10 PLA aircraft and three PLA vessels flying on April 2, many of which crossed the "median line" of the Taiwan Straits.
10 PLA aircraft and 3 PLAN vessels around Taiwan were detected by 6 a.m.(UTC+8) today. R.O.C. Armed Forces have monitored the situation and tasked CAP aircraft, Navy vessels, and land-based missile systems to respond these activities. pic.twitter.com/SLgshvoldV

— 國防部 Ministry of National Defense, R.O.C. ?? (@MoNDefense) April 2, 2023
PLA's ground troops weren't far behind in their power projection. According to China Central Television (CCTV), a combined arms brigade of the PLA 73rd Group Army stationed in the eastern part of South China's Guangdong province took delivery of a significant number of Type 08 wheeled armored vehicles.
These vehicles are a key piece of equipment for rapid-reaction combat, including rapid deployment and mobilized assault missions, and are expected to be of great utility if the country decides to invade Taiwan in the future. On its part, China has not ruled out the use of force to unite Taiwan with the Chinese mainland.
The fierce Chinese criticism of a planned meeting between the US House Speaker and the Taiwanese President, and aggressive PLA military drills, is a replay of the response from China to Pelosi's visit.
PLA Drills, A Déjà Vu?
Srikanth Kondapalli, a professor in Chinese Studies at the Centre for East Asian Studies, Jawaharlal Nehru University, New Delhi, told EurAsian Times – I think China is overreacting on President Tsai's transit visit.
This is the 27th such visit and the 7th by President Tsai. In order to tell its domestic constituents that it is protecting the sovereignty and territorial integrity of the country, the Communist party is escalating the situation with military exercises. Ma Yingjeau's visit to China is utilized extensively to indicate divisions in the political spectrum of Taiwan. I don't think these exercises will lead to any escalation in the Straits, given the Russian losses in Ukraine.
On the night Pelosi landed in Taiwan, the PLA launched massive military drills around the island, including a long-range live-fire drill in the strait between the mainland and the island and a live-fire conventional missile drill to the east of the island.
Pelosi was the first sitting speaker of the house to travel to Taiwan in 25 years. Later reports suggested that the military drills were pre-planned. Military exercises were carried out by the PLA in six areas surrounding the island, including one in the North and two in the South, reportedly inside Taiwan's territorial waters.
The exercises were the largest ever seen in the Taiwan Strait, with Chinese missiles flying over Taiwan. Videos published by Chinese news sites and official press releases from the Ministry of Defense (MoD) and social media users pointed out DF-15, DF-16, and the DF-17 hypersonic glide vehicle reportedly being fired.
The exercise conducted in August 2022 also saw participation by the Chinese fifth-generation J-20 stealth aircraft. J-20 stealth fighter jets took off for combat drills from an airstrip at night, even as missiles and rockets were fired from launchers under cover of darkness.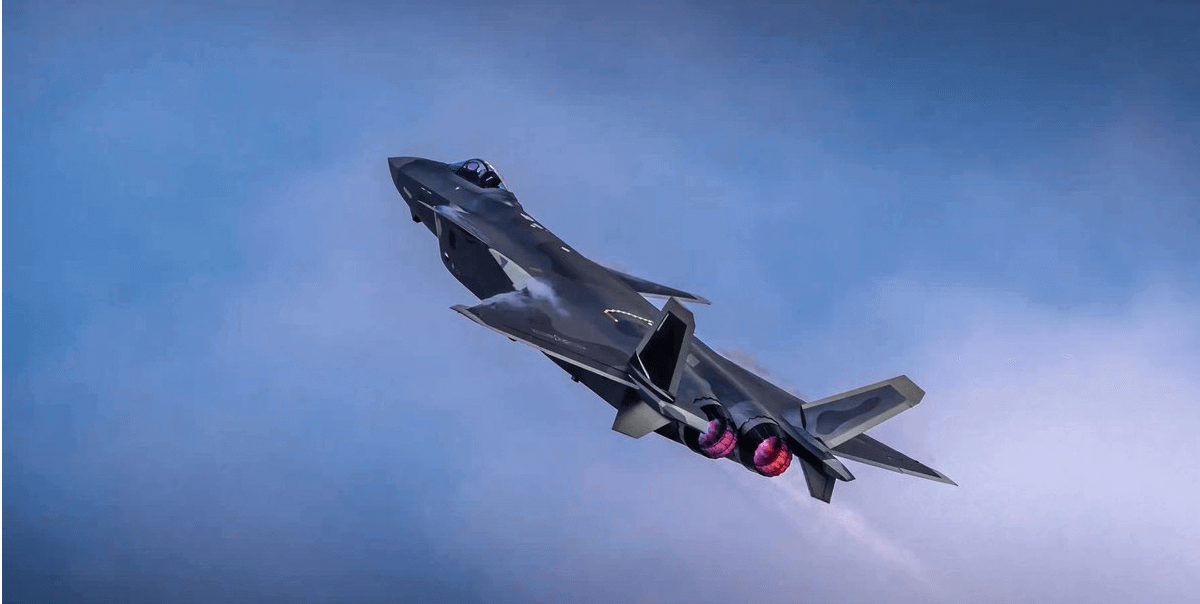 According to the Eastern Theater Command, the PLA tried to repel foreign interference during military drills on August 4. These drills indicated that China was essentially trying to practice a full-blown invasion of Taiwan, which military experts believe could just be a matter of time.
At the time, Senior Colonel Shi Yi, a spokesperson at the PLA Eastern Theater Command, said in a statement that the operation was against the US' negative move and major escalation on the Taiwan question, as well as a serious warning for "Taiwan independence" forces.
Although the recent drills are much smaller in scale compared to the August 2022 drills, the meeting between Tsai and McCarthy may spark another round of military escalation, analysts felt.
China expert Adil Brar told EurAsian Times, "if you examine the PLA military activities, it isn't the same scale as it was during Pelosi's visit to Taipei."
Brar said, "PLA has adopted a strategy of broad-spectrum coercion against Taiwan. Whether the strategy is working or not is debatable. In the latest case, McCarthy decided to meet Tsai in the US instead of visiting Taiwan".
He added, "PLA strategy and military posturing are unlikely to change, but Beijing is also likely to pipe down the intensity of the drills in the Taiwan Strait as the Taiwanese presidential election campaign gets underway. Beijing is portraying itself as a peacemaker".
The Taiwanese President said last month that her country would seek to bolster military ties with the US. "Taiwan and the US (will) continue to bolster military exchanges," Tsai said. "Going forward, Taiwan will cooperate even more actively with the US and other democratic partners to confront such global challenges as authoritarian expansionism and climate change."
On its part, the United States continues to increase military exports to Taiwan besides other diplomatic support at a time when its relationship with China has hit the nadir. In fact, President Joe Biden has hinted on multiple occasions that his country would come to Taiwan's military aid in the event of a Chinese invasion.
Contact the author at sakshi.tiwari9555 (at) gmail.com