The Chinese PLA reportedly conducted amphibious landing exercises in the troubled waters off South China Sea's Fujian Province, overlooking the Taiwan Island.
The development assumes significance given that the US on June 7 dispatched a military transport aircraft to Taipei with three US senators and 750,000 vaccine doses to provide assistance to coronavirus-hit Taiwan. 
Washington's latest move to provide aid to Taiwan has added more fuel to the rising US-China tensions. With this move, US Secretary of State Antony Blinken hinted at a possible resumption of trade and investment talks with Taiwan without any indication to pursue a full-scale trade pact.  
According to the South China Morning Post, the Chinese Defence Ministry called the US visit "extremely irresponsible". It also said that the trip had damaged the foundation of China-US ties and the stability of the Taiwan Strait. 
Beijing sent out a clear message that it would not yield to any pressure and defend its sovereignty over Taiwan "at all costs". In a statement concurring with the same, Defence Ministry spokesman Wu Qian said, "If anyone dares to separate Taiwan from mainland China, the People's Liberation Army will hit back and be determined to protect national unity and territorial integrity at all costs".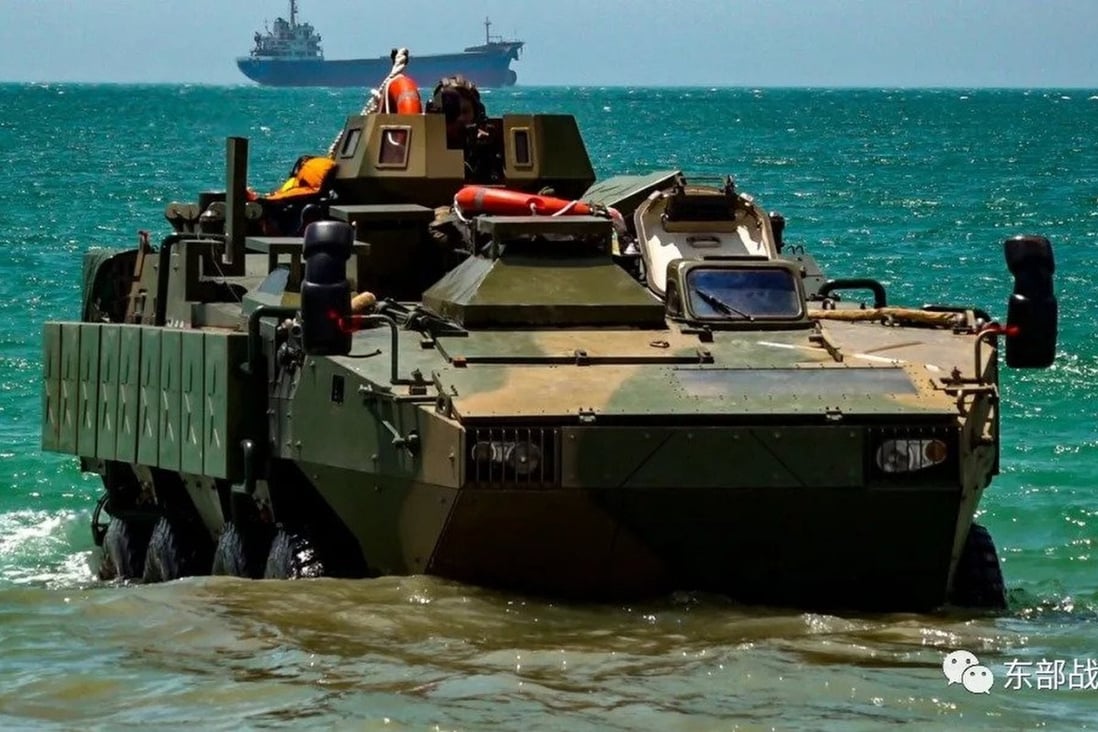 The Military Exercise
The 72nd group of the Chinese army carried out a naval training exercise. It transported amphibious armored vehicles to a target sea area, and conducted an assault landing in the waters near Taiwan. The Eastern Theatre Command of the People's Liberation Army released a video showing the same.
The landing ships carried amphibious armored vehicles, wheeled off-road assault vehicles and trucks to the target area where they were emptied, according to state-owned China Central Television (CCTV).
A separate report by CCTV as quoted by South China Morning Post said, the 72nd Group of PLA explored the tactics of emergency loading, long-distance transport, and beach assault under complicated sea situations, and boosted the troops' amphibious combat support capabilities.
Headquartered in Zhejiang Province, the Eastern Theater Command of the army will be particularly responsible for countering any contingency on the island. According to local media reports, the Chinese military has beefed up its naval training over the years. 
For China, amphibious landing drills are a significant move to reunify and exert its influence over the island. And Beijing has never ruled out the possibility of exercising military control over Taiwan.
Written by Kanika Sachdeva