India's acquisition of the French-made Rafales was touted by many as a 'game-changer', but could the emergence of China's fifth-generation J-20 stealth fighters be a spoilsport? Experts have varied opinions.
Indian Air Marshal Explains Why India Needs To Urgently & Aggressively Invest In Unmanned Technology
Even before India's acquisition of the French fighters last year, there had been a lot of talk of the Rafale being pitted against the J-20, considered China's most advanced fighter to date.
Now, in view of the ongoing standoff between the two nations in the Himalayas, there has been speculation as to how the Indian Rafales with their air superiority could probably cause problems for the Chinese defenses.
According to Pakistani Air Vice Marshal Shahzad Chaudhry (retired), it would instead be the Chinese fifth-generation fighter jet, which will carry the biggest threat in the region.
"J-20 is really a big game-changer for our region. It would introduce new technology and induct new capabilities in the region for the first time," said Chaudhry was while speaking to The Express Tribune.
The Chengdu J-20 is a single-seat, twinjet, all-weather multirole stealth fighter, which is considered China's answer to the fifth-generation fighter jets like the Lockheed Martin stealthy pair of F-35 Lightning II and F-22 Raptors.
Developed and manufactured by Chengdu Aircraft Industry Group (CAIG), and flown for the first time in the January of 2011, the J-20 stealth fighter is capable of carrying out air-to-air, air-to-ground combat roles with supersonic cruise speed and features modern avionics.
On the other hand, the French-built Rafale possessed by the Indians is a twin-engine, canard-delta wing, multirole fighter aircraft equipped with a wide range of weapons.
The Rafale is designed to perform air supremacy, interdiction, aerial reconnaissance, ground support, in-depth strike, anti-ship strike, and nuclear deterrence missions.
Chaudhry is of the opinion that the only fighter that the J-20 should be compared to is the US F-35 fighter.
"The only other fighter jet that can be compared with J-20 is the US-made F-35 and whoever in Pakistan and India gets any of these jets first will have an edge over the other," said Chaudhry.
He claimed that Rafale is inferior to the J-20s and carries the same technology onboard fighters like the F-16 and Su-30s.
"Rafale didn't bring any new technology to the region but the similar tech already existed in F-16 and SU-30," added Chaudhry.
So, how do the two fighters fare against each other?
The J-20 is a clear winner in terms of size when compared to the Rafale, with the Chinese jet measuring up to 20.5 meters in length with a wingspan of up to 13.5metres. The Indian Rafale is 15.3 meters in length, with a wingspan of 10.9 meters and a height of 5.3 meters.
Well, in terms of weight, the J-20 stealth fighter is a heavier combat jet with a total weight of 19,000 kg as compared to Rafale's weight, which can range from 9,900kg to 10,600kg.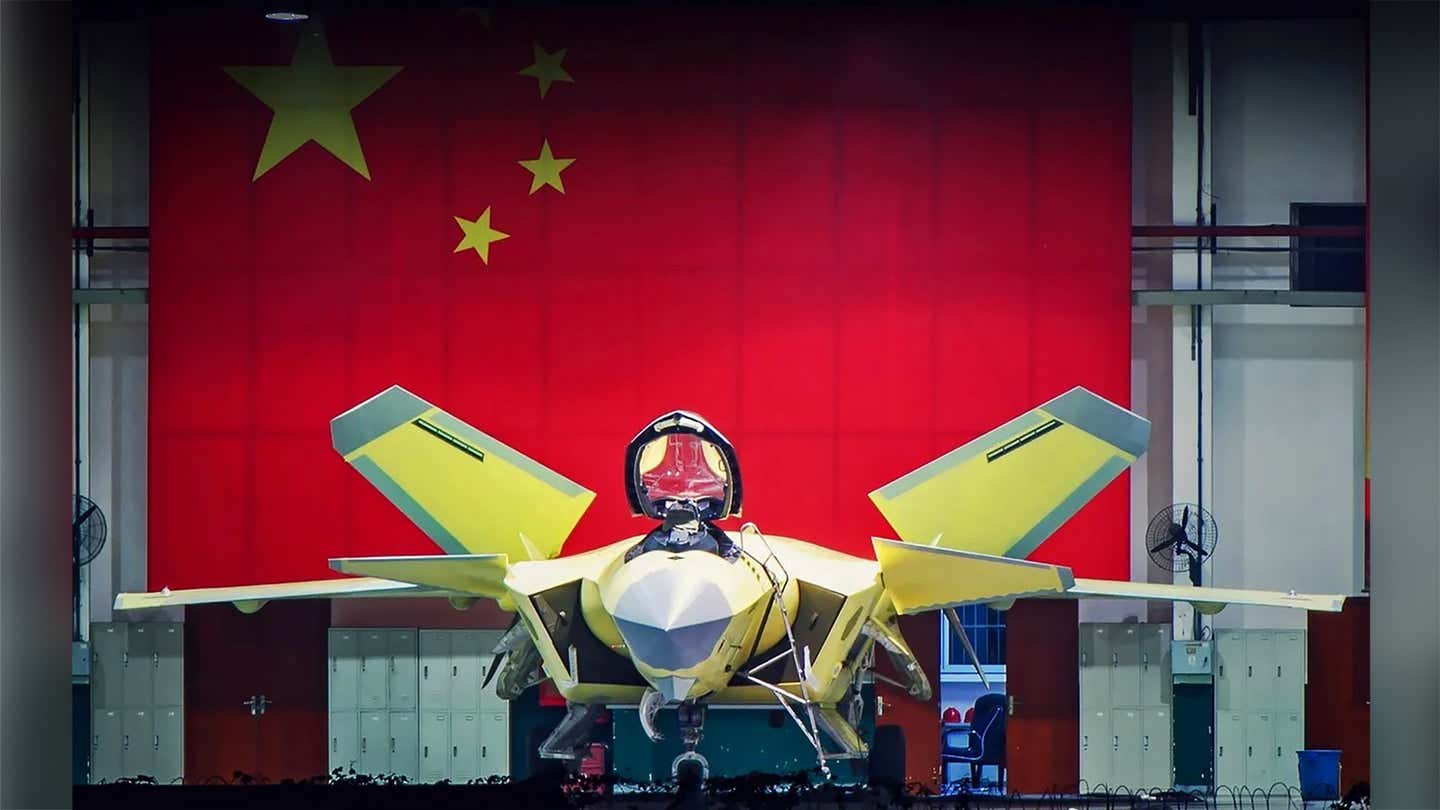 The Chinese fighter can carry up to 37,013 kg, while the Rafale can't carry more than 24,500 kg weight, which means that the J-20s have the ability to carry more firepower during combat missions.
In terms of speed, the J-20s outrun the Rafales, with the fifth-generation fighters capable of attaining a top speed of 2,400 km per hour. The Rafales while being fast as well, can only muster a top speed of 2,222.6 km per hour.
At a time when the fighters are involved in dogfights, the pilots often resort to climbing higher in order to avoid surface-to-air missiles. Now, while the Rafales have a service ceiling of 50,000 feet, the J-20s have a much higher service ceiling of 65,620 feet.
In addition, with the J-20 fighter being a stealth fighter, it is much more capable of avoiding detection on enemy radars, according to experts. While the 4.5 generation Rafale is not a stealth fighter, it has been designed for a reduced radar cross-section (RCS) and infrared signature, which means it has some stealth features.
However, according to military analysts, the level of stealth technology in the Chinese J-20s is superior to the Rafales.
Military observers, while speaking to the Chinese state-owned Global Times, said the generation gap between the fighters determines the superiority of J-20 over Rafale.
"It is common knowledge that a generational gap in fighter jets represents a huge difference that cannot be made up by tactics and numbers in combat,"
"China's J-20 is far superior to the Rafale," the military observers told Global Times.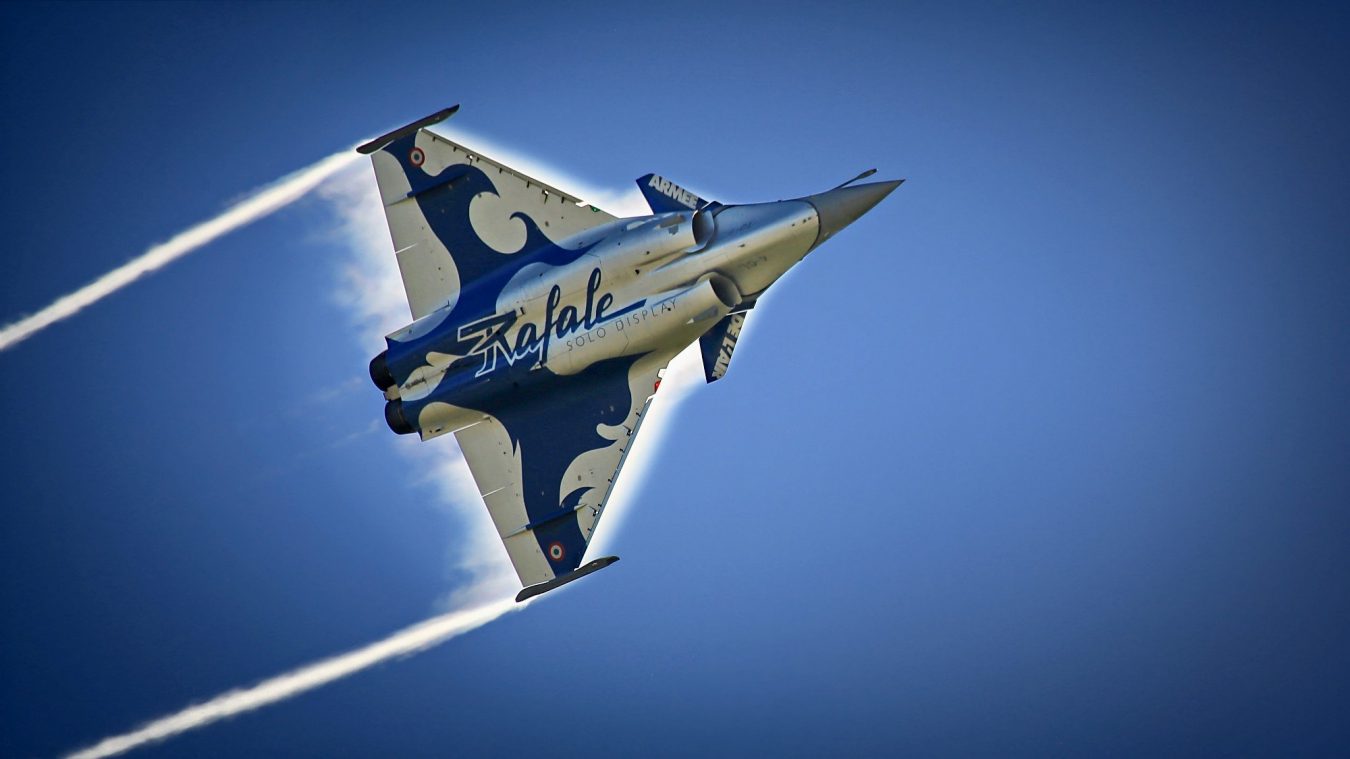 What Indian Expert Says
India's top defense expert, Air Marshal Anil Chopra (retired) says that while much is said about the Rafales being inferior to the J-20s, there are lingering doubts over the abilities of the Chinese fighters.
"Comparisons are being drawn with the IAF's newly inducted Rafale. Rafale is a 4.5 generation aircraft. It has partial stealth features but has no internal weapons bays. But aircraft is much smaller than the J-20, literally half the weight and volume,"
"While China downplays Rafale capabilities, but we have reasons to question the J-20 stealth capability in view of the crudely shaped, radar signals reflecting canard controls. J-20 uses older Russian engines, same as Su-30 which are poorly designed to conceal both radar and IR signature."
"There are questions about J-20's inability to super-cruise, which Rafale can already do. J-20 has achieved some Low Observable design goals for enhanced stealth. However, some aspects of the aircraft, such as the round nozzle of earlier models may work against its stealth capabilities," the Air Marshal says.
He also highlights how the fighter's engines have faced issues regarding their maintenance and overall reliability.
"There are also serious issues with J-20 engine maintenance and reliability. The planned Chinese engine WS-15 is still well behind schedule. It is unknown when the WS-15 will be actually ready. The Rafale Snecma M 88 engines are time tested, and better in terms of reliability, longevity, and maintainability,"
"Experts are also questioning the electronic warfare (EW) suite of J-20, which in the case of Rafale is a comprehensive package covering the entire spectrum of threats," says Chopra.
Electronic Warfare (EW) represents the aircraft's ability to use the electromagnetic spectrum waves to either disrupt, intercept, or sabotage enemy electronic systems in offensive operations or to protect interested assets using the same.
The growing use of advanced electronics in 21st-century weapons makes the employment of EW equipment extremely essential for the arsenal of any modern army.
Chopra also stresses how Rafale's impressive combat history as well as its ability to perform different sets of roles, puts it above the J-20s.
"J-20 is still inducting, while Rafale has been combat-proven for 20 years in Iraq, Afghanistan, Mali, Libya, and Syria. Rafale is an Omni-role aircraft. It can carry out at least four missions in one sortie while the J-20 cannot carry out multiple missions in one go. Despite being a smaller aircraft, Rafale has 14 hard-points (all external) vis-à-vis J-20's six internal. Clearly, Rafale will be more than a match for the J-20."
Just like the case of J-20, it is not a surprise to see the Chinese speaking volumes about the capabilities of their homegrown fighter jets, while also taking a swipe at their Western counterparts. And, as per Chopra, the J-20's credentials of being a fifth-generation fighter jet is still open to interpretation.
"China's criteria for defining aircraft generations differ from accepted international standards. China defines aircraft generations based upon when an aircraft was integrated into the air force. Per China's criteria, the J-20 is considered a fourth-generation aircraft. Is J-20 a real fifth-generation aircraft or has just been touted as one is still open to interpretation," the IAF veteran claims.
"Chinese also underplay Western aircraft and call the Rafale a 3rd Generation aircraft. As per their own classifications, J-20 and F-16 are both 4th generation aircraft. China thus does not have a real equivalent of the F-22 or F-35. China's PL-15 is claimed to have a much higher range than most Western missiles, but these are all one-sided Chinese figures, and the missile has yet to be operationally deployed."
---
Follow EurAsian Times on Google News