The Chinese fifth-gen, stealth J-20 fighter jet is often compared with the US F-35 Lightning II. As the Chinese 'Mighty Dragon' steps into the second decade of development, the People's Liberation Army Air Force (PLAAF) is stepping up its plans regarding the aircraft as part of its airpower modernization drive.
The Mighty Dragon
PLAAF's J-20 stealth fighter had altered the regional balance of power when it was unveiled 10 years ago. With its first flight on January 11, 2011, the aircraft proved to the world that China was extremely close to becoming the second country after the US to develop its own indigenous fifth-generation fighter.
Manufactured by China's state-owned Chengdu Aircraft Industry Group (CAIG), the J-20 is a single-seat, multirole stealth fighter aircraft. This warplane has been designed to be able to execute ground attack missions even in hostile environments.
The front portion of the J-20 bears a striking resemblance to the Lockheed Martin F-22 Raptor, while the rear section is very similar to the Russian Sukhoi T-50. However, the Chinese stealth fighter is larger than both these aircraft.
In 2011, it was reported that the J-20 would feature a blended fuselage with a low radar cross-section. It would also have low jet engine intakes, a modern fly-by-wire (FBW) system, canard delta configuration, diverterless supersonic inlet (DSI) alongside V-shaped tail and tail fins.
The FBW system comes with a fire-control and engine management system. The active electronically scanned array (AESA) radar was to be onboard the J-20 to enable it to scan information and transmit it to the fire control system.
It is characteristic of stealth aircraft to hide weapons and fuel in internal bays within fuselages. The J-20 has three such bays. Of these, two are for smaller air-to-air missiles and there is a single large belly bay for storing comparatively larger air-to-air, anti-ship, and air-to-ground missiles.
The J-20 was neither intended nor designed for dogfights. In fact, the jet doesn't even come equipped with a cannon for close-range combat. Instead, its objective is to engage hostile aircraft using missiles from very long range.
To that end, the large internal weapons bay has been made capable of carrying at least four long-range air-to-air missiles. The aircraft employs the PL-15 as its long-range missile.
This missile can reach speeds up to Mach 4 and has a range of over 200 km. The Chinese have also experimented with external hardpoints. These have enabled the J-20 to carry four additional missiles.
Homegrown Engine, Finally
For the engine, in the absence of one of their own, China used the Russian Saturn AL-31 for the first production models. However, at the Zhuhai airshow last month, the Mighty Dragon was spotted with what is believed to be the domestically made WS-10C engine.
This indigenous engine, as per some Chinese experts, produces better thrust than the AL-31F turbofans. It even has improved afterburners and is Full Authority Digital Engine Control (FADEC) capable.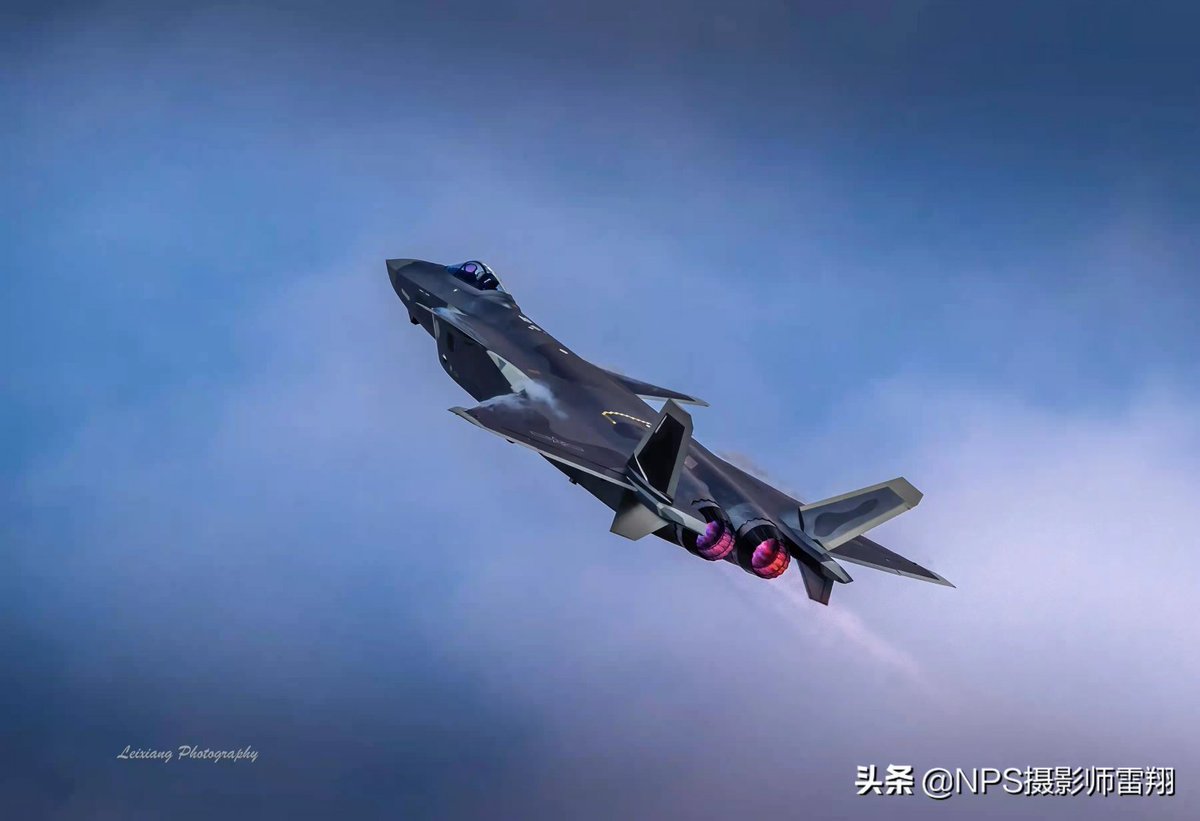 While the exact specifications of the J-20 are not known, it is believed to be capable of a maximum speed close to Mach 2. It also has a range of almost 700 miles.
It is important to note that the J-20 program is ongoing. This means that it is undergoing changes and refits almost constantly. While these secretive upgrades to this Chinese aircraft might bring it up on par with the US' F-22 or F-35, the small number of J-20s that China owns will pose a big challenge.
J-20 vs F-35: The Number Game
As of 2021, China has been known to have built only 150 J-20 stealth fighters. The US Air Force (USAF), on the other hand, already has more than 280 F-35As.
It plans to acquire 1,763. This number doesn't even take into account the B and C variants of the F-35 that are for the Marine Corps and the Navy. To top this off, a growing number of allied countries are now adding F-35s. On the whole, at least 13 countries either operate or plan to operate F-35s.
South Korea currently operates sixteen F-35s. In Europe, Denmark and Norway are also receiving and operating their F-35s. Several other countries are at various stages of acquiring the jet. Such nations include Switzerland, Israel, Poland, Japan, Australia, Italy, The Netherlands, Belgium, Singapore, as well as the United Kingdom.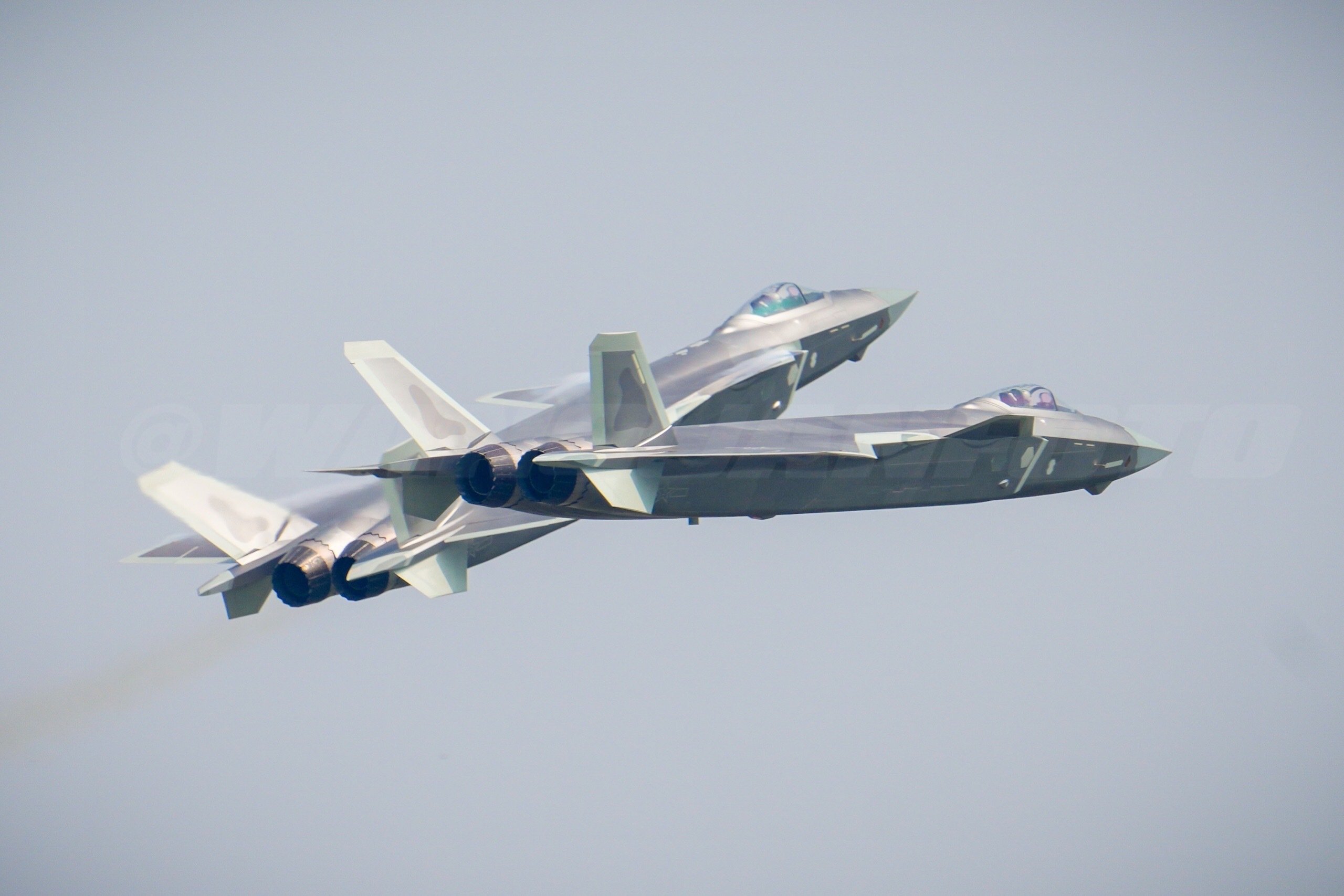 The J-20 production being so far behind present F-35 production is of much import, especially in the context of China's intention to develop its J-20 to rival the F-22 or F-35.
The fact that the Chinese have realized this is quite evident.
For instance, the Chinese government-backed Global Times reported that Wang Haitao, deputy designer of the J-20 aircraft, said that China's aviation industry can satisfy any level of demand from the PLA Air Force in response to an inquiry regarding the production capacity of the J-20.
Wang highlighted that due to advances in industrial technology, China has been able to accelerate the usually long research and development period for aviation equipment.
"Particularly for equipment like the J-20, we need to do it faster in all aspects, including designing, production, testing, and crafting," Wang said.
For now, J-20s might be pitched as potent fifth-gen fighter aircraft that can match the American F-35s, however, as per aviation expert Younis Dar, the F-35 jets not only surpass J-20s in quality but also in sheer numbers and it would take China more than a decade to catch up, but by then, the US would have NGAD in its arsenal.