While Russian President Vladimir Putin undoubtedly expected a swift seizure of Ukraine's capital and President Volodymyr Zelensky's surrender, Russian soldiers have been unable to capture Kyiv owing to severe resistance as well as logistical challenges. 
The fuel and logistics problems have embarrassed Russia, making its vehicles and personnel easy prey for the Ukrainian military, who have burned dozens of Russian vehicles.
The massive Russian column heading on Kyiv with tanks and heavy armament has stalled outside the Ukrainian capital, the UK Ministry of Defence recently stated, and has made "no discernible progress in over three days."
Earlier, Pentagon spokesperson John Kirby made a similar assessment, saying the "stalled" column hasn't, "from our best estimates, made any appreciable progress in the last 24-36 hours," possibly because the Russians are "regrouping themselves and reassessing the progress that they have not made and how to make up the lost time," but probably also due to "logistics and sustainment challenges" and "resistance from the Ukrainians."
Russia's Advances on a Halt 
Various operational blunders by Moscow in the early days of the conflict have been regularly highlighted by US officials and analysts. Images and videos of ostensibly abandoned Russian military vehicles have been circulating on the internet. 
Images posted by the OSINT Defender, an open-source intelligence monitor, show wrecked Russian army equipment. On 1 March, Russian personnel reported to have vacated an outpost in the Sumy Region and escaped into the forest during the night, abandoning military vehicles behind, according to OSINT Defender.
Ukrainian Citizens are reporting that Russian Forces at a Depot in the Sumy Region abandoned the Outpost and fled into the woods during the night leaving behind, BMPs, BTR-80s, MT-LBs and Infantry Transport Vehicles there is no indication as to why they fled. pic.twitter.com/negbbmbQef

— OSINTdefender (@sentdefender) February 28, 2022
Military observers are baffled by several cases of such abandoned military equipment that has been kept in a semi-functional state. This also includes newer, advanced weapon systems placed on wheeled chassis, such as the Pantsir-S1 self-propelled short-range air-defense (SHORAD) systems. 
This is a thread that will explain the implied poor Russian Army truck maintenance practices based on this photo of a Pantsir-S1 wheeled gun-missile system's right rear pair of tires below & the operational implications during the Ukrainian mud season.?

— Trent Telenko (@TrentTelenko) March 2, 2022
Furthermore, these are not Russia's only obstacles. A senior US defense official told reporters that some Russian forces went to Ukraine unaware of the nature of their mission and that in certain situations, massive Russian surrenders have occurred, sometimes without a struggle.
"A lot of these soldiers are conscripts, never been in combat before," the official told reporters, according to VOA. "Some of them weren't even told they were gonna be in combat." 
CNA Russia expert Michael Kofman remarked that it appears that "morale is low, nothing was organized, soldiers don't want to fight [and] readily abandon kit" for the Russians, citing prisoner of war interviews he had heard.
According to a report by Philip G. Wasielewski and Seth G. Jones for The Center for Strategic and International Studies, "Russian army logistics forces are not designed for large-scale ground offensives far from railroads."
So far, it appears that Russia's invasion of Ukraine is not working as planned. Despite Moscow's claims that it had achieved "total air superiority," the airspace above Ukraine remained contested.
China Factor Behind Russia's Slow Advance 
Footage of Russian tanks and other vehicles trapped in the mud appear to support reports that the Russian army's onslaught of Ukraine has been slowed by logistical problems. This allowed Ukraine's tenacious resistance to stymie Russia's advance.
Even before the invasion began, some military experts highlighted worries about the muddy terrain. 
Malcolm Nance, a former US Navy intelligence collector, tweeted a few days before the Russian attack, "Want to see what awaits Russian Tanks and Infantry? Insane amounts of unseasonably deep MUD. it was 45F degrees (8C) instead of 20F (-7C) today. They will CRAWL into ambushes they may not plow out of." 
Another major reason, according to Trent Telenko, a retired Pentagon staff specialist and military history blogger, could be tires of Russian Vehicles, as he described in a lengthy, illustrated Twitter thread based on photos of abandoned Russian Pantsir-S1 wheeled gun-missile systems and his own experience as a US Army vehicle auditor.  
This is a thread that will explain the implied poor Russian Army truck maintenance practices based on this photo of a Pantsir-S1 wheeled gun-missile system's right rear pair of tires below & the operational implications during the Ukrainian mud season.?

— Trent Telenko (@TrentTelenko) March 2, 2022
"When you leave military truck tires in one place for months on end," the sidewalls get brittle in the sun and fail like the tires on the Pantsir-SR, he wrote.
"No one exercised that vehicle for one year," he said. Karl Muth, an economist, government adviser, and self-described "tire expert," stepped in, agreeing with Telenko but providing more information about the tires.
Chinese components, according to Karl Muth, are the bad factors in this instance. Karl also brought up the low quality and lack of testing of Chinese military tires, which are widely used in Russian military wheeled chassis.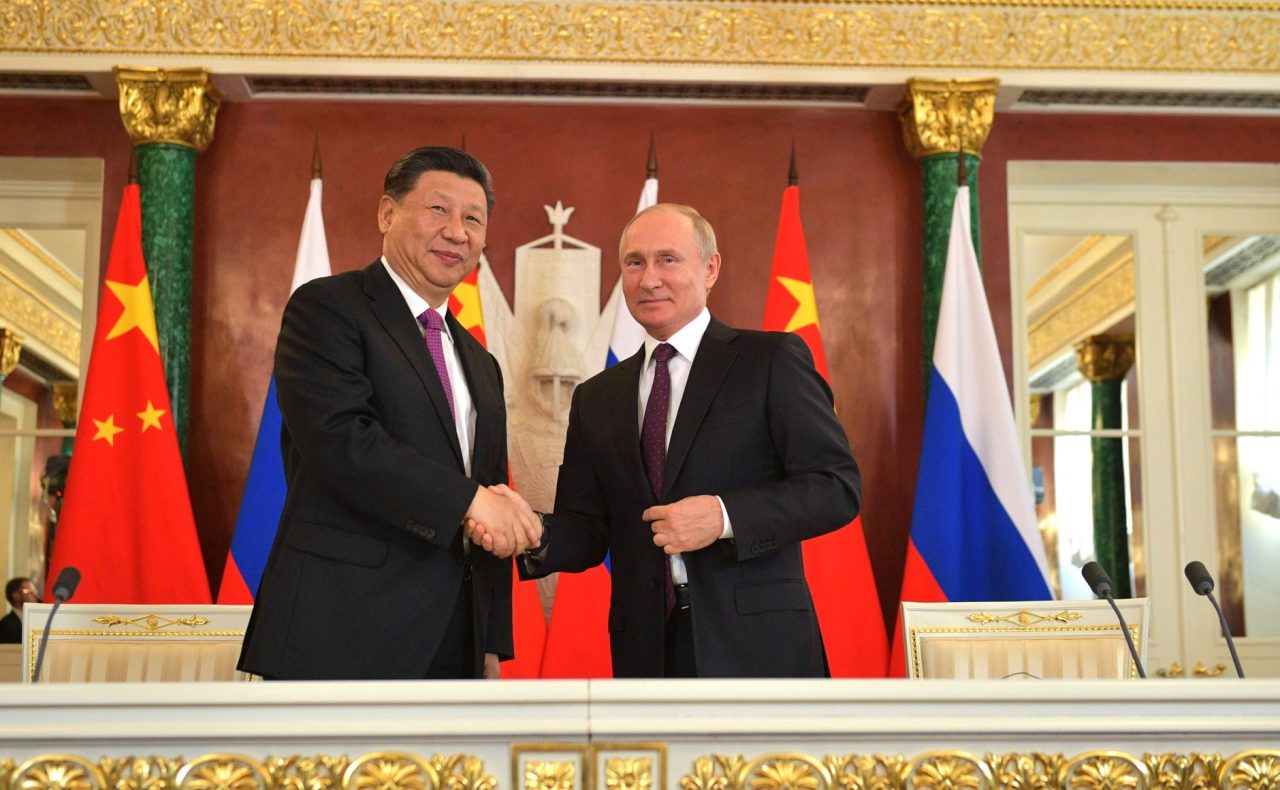 "Those aren't Soviet-era heavy truck radials. Chinese military tires, and I believe specifically the Yellow Sea YS20. This is a tire I first encountered in Somalia and Sudan," he said, comparing the effectiveness of tires between a standard Michelin and the Chinese Yellow Sea military tires.
According to Rob Lee, a senior fellow at the Foreign Policy Research Institute and a Ph.D. student researching Russian defense policy at King's College London's War Studies Department, corruption and cost could be the reasons for the Russian military's widespread use of poor-quality Chinese goods. He pointed out that it wasn't just vehicle parts, but also military radios made in China.
This is a common issue in the Russian military. Low quality Chinese-made components are often used, sometimes because of corruption, in Russian military equipment to cut costs, including military radios. https://t.co/QcQjY7uWkn

— Rob Lee (@RALee85) March 3, 2022
Despite its recent stumbles, some experts believe that the Russian war machine's sheer scale will make it impossible to oppose in the long term.