President Xi Jinping of China recently signed an order establishing a set of trial guidelines for 'military operations other than war,' causing widespread concern among rivals and adversaries about Beijing's intentions.
According to Chinese experts, the outlines will standardize and give a legal basis for Chinese forces to conduct operations like disaster relief, humanitarian aid, escort, and peacekeeping, as well as protect China's national sovereignty, security, and development interests.
However, the order has caused concern among China's rivals, with analysts arguing that Chinese President Xi Jinping laid the legal groundwork for expanding the Chinese military's engagement in other countries just weeks after signing a security agreement with the Solomon Islands, ABC News reported.
While the order's language is benign, with little details on what actions would prompt Chinese action to protect 'sovereignty' or 'development interests,' the experts in Canberra are suspicious.
China's growing footprint in the Pacific and a spate of development agreements signed with Pacific Island Countries (PICs) have irked Canberra and its allies in the West, with concerns that Beijing might gain a permanent foothold in the region by giving massive loans under the Belt and Road Initiative.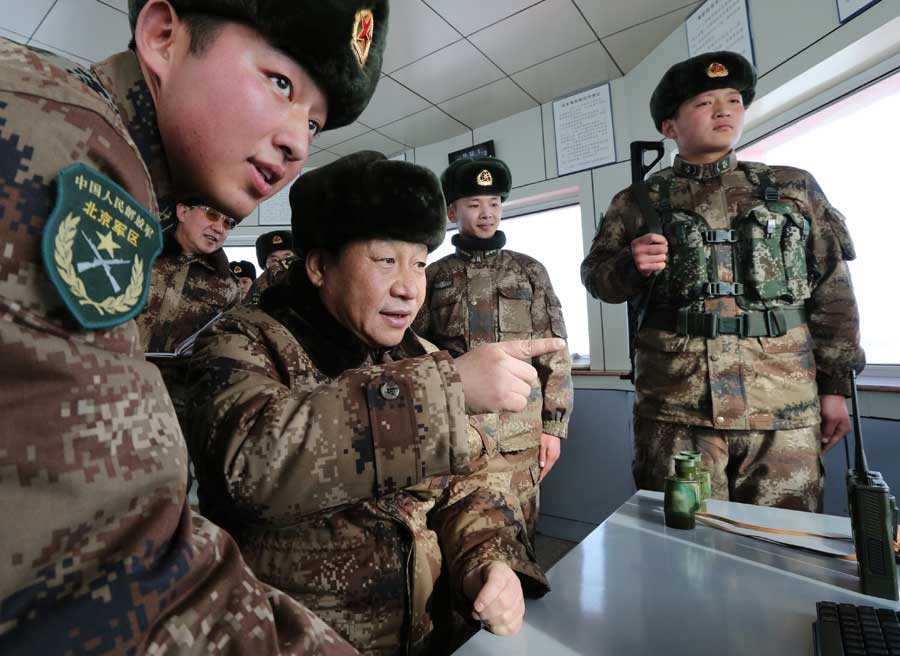 China's Xinhua News Agency stated that the outline aims to prevent and neutralize risks and difficulties, handle emergencies, protect people and property, and guarantee national sovereignty, security, and development interests, as well as world peace and regional stability.
It further elaborated that the outlines have significant implications for the Chinese armed forces' ability to carry out their tasks and missions in the new era, as they make innovations in how military forces are employed and standardize the organization and execution of military activities other than war.
Most of the keywords used in the language of state media to describe the outline are open-ended and ambiguous, leaving room for suspicion by adversaries. Chairman Xi signed off on 59 articles, but they were not published. However, they come into effect on June 15.
"Chinese troops can prevent spillover effects of regional instabilities from affecting China, secure vital transport routes for strategic materials like oil, or safeguard China's overseas investments, projects, and personnel," said the report in the Global Times.
An Ambiguous Chinese Order
According to a Chinese military specialist who requested anonymity from the Global Times, military operations other than war refer to procedures such as disaster relief and humanitarian help, as well as operations that limit the size of the use of force, such as marine escorts and peacekeeping.
The expert further hinted that the Chinese armed forces are also in charge of counter-terrorism, anti-piracy, and peacekeeping missions, including regular escort missions in the Gulf of Aden and waters off Somalia. The UN peacekeeping missions provide public security goods to the international community.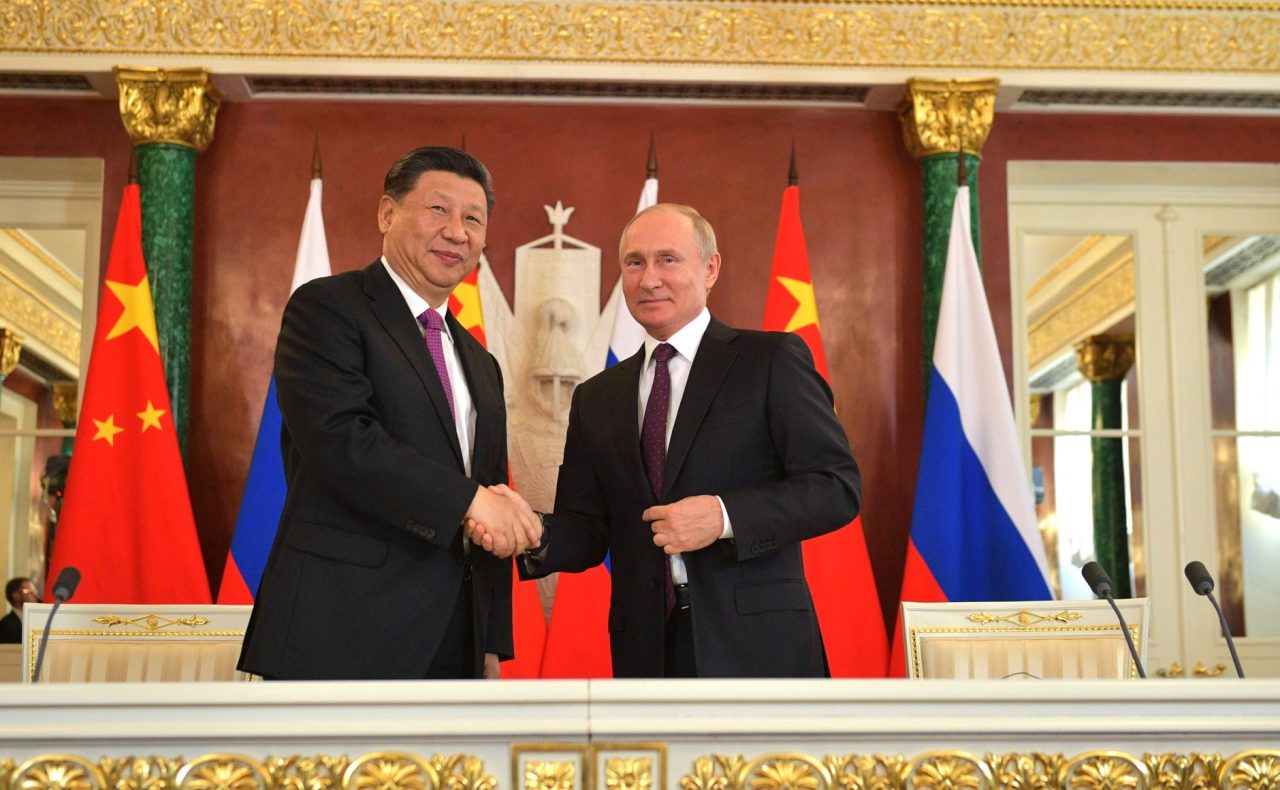 Meanwhile, the Australian media was upfront with its skepticism. Xi's intention to encourage and legalize non-war "military operations" has raised concerns, especially since it comes only months after Russian President Vladimir Putin invaded Ukraine under cover of a "special military operation," said the ABC report.
Despite the brutal invasion, Russian President Putin is yet to declare war on Ukraine formally, and the timing of Xi's statement grabbed the attention of observers in Taiwan, China's self-ruled island. China maintains that Taiwan is a rogue province with sovereignty over the island and will eventually be reunited with the mainland.
Aimed at Taiwan?
The emphasis of Chinese experts on national sovereignty could be seen in Taipei as an oblique reference to its invasion. Beijing has recently conducted several military drills simulating attacks on Taiwan, signaling that an invasion is just a matter of time.
Senior Chinese military general Wei Fenghe told a defense forum in Singapore over the weekend that China would "fight to the end" to regain control of Taiwan. He reportedly warned Australia to stay away from the Taiwan issue during a meeting with the new Defense Minister Richard Marles. The meeting had apparently marked the end of a diplomatic freeze between the two sides.
"I think it's a copy of Putin's 'special operation' language," said Professor Eugene Kuo Yujen, an analyst with Taiwan's Institute for National Policy Research. "And after what happened in Ukraine, it sends a very threatening signal to Taiwan, Japan, and the surrounding countries in the South China Sea," he said.
It is also pertinent to note that President Putin met with the Chinese Chairman Xi Jinping about 20 days before launching the invasion of Ukraine. The two leaders declared their opposition to the expansion of NATO and affirmed that the island of Taiwan was a part of China.
Xi, Yujen believes, announced the order's signing partly to defuse political infighting inside the military ahead of a significant change of the ruling Communist Party leadership later this year.
Threatening the Pacific?
Yujen also feels it is due to the recent security deal made with the Solomon Islands and China's Foreign Minister Wang Yi's failed attempt to persuade other South Pacific countries to sign on to a similar accord.
China has dismissed criticism of its accord with the Solomon Islands, claiming that it poses no military danger and that stronger connections benefit everyone. It is pursuing a plan for a regional treaty involving policing, security, and data communication cooperation with nearly a dozen Pacific countries.
However, since four forum members – Palau, the Marshall Islands, Nauru, and Tuvalu- recognize Taiwan rather than Beijing, unanimity on the issue of signing a security pact with China will be difficult.
Despite the collapse of his regional push for a pact, Chinese Foreign Minister Wang Yi made statements last week indicating that China intends to pursue stronger ties with South Pacific countries. Furthermore, the signed order seeks to legitimize using Chinese armed forces to interfere if Beijing's increasing foreign interests are endangered.
China's Foreign Minister leaves the Grand Pacific Hotel in Suva for his first meeting of the day, with Fiji's President. Big day coming up: Wang Yi will also met Fiji's PM Frank Bainimarama before holding a virtual meeting with Pacific Foreign Ministers at around 2pm 1/ pic.twitter.com/13bDdmyERU

— Stephen Dziedzic (@stephendziedzic) May 29, 2022
Xi's Belt and Road program has seen Beijing lend tens of billions of dollars to other countries to help them build infrastructure, which has sometimes reverted to Chinese hands following debt default.
China's critics have termed this as 'Debt Trap' diplomacy where it offers interest-free or low-interest loans and later banks on defaults by occupying assets, with Sri Lanka's Hambantota port a case in point.
In Kiribati's highly vital South Pacific nation, a Chinese state-owned corporation is attempting to renovate an airfield. In Australia, private Chinese company Landbridge has obtained a 99-year lease on the strategically positioned Port of Darwin. It's unclear if the new legal framework covers risks to China's engagement in such projects, said the ABC report.
The concern felt in Canberra is in line with the growing Chinese influence in the Southern Pacific that threatens the status quo by which Australia is the big brother of the region. The mutual suspicion will grow as the order comes into force with ambiguous language and growing 'wolf warrior' diplomacy by China.