Earlier this month, a Chinese carrier group led by the Liaoning aircraft carrier, consisting of eight warships, transited the Miyako Strait near Japan to the Western Pacific. Since then, it has been holding combat drills in the region, sending ominous signals to its adversaries.
In what could be another move of power projection, the Chinese People's Liberation Army (PLA) Navy sent its most powerful bombers to join the Liaoning aircraft carrier group for training in the West Pacific on May 18, state-owned Global Times reported.
The drills came just a day before the US President departed for his Asia tour, his first trip as the President to the region. He is supposed to visit his closest partners in Asia – South Korea and Japan, followed by a meeting of the Quad grouping, which China views as an exclusive clique detrimental to regional stability.
After flying in from the East China Sea and crossing between Okinawa Island and Miyakojima, two Chinese military H-6 bombers landed in the Pacific Ocean on Wednesday. According to a press release from Japan's Ministry of Defense Joint Staff, the bombers circled the region before returning on the same flight path.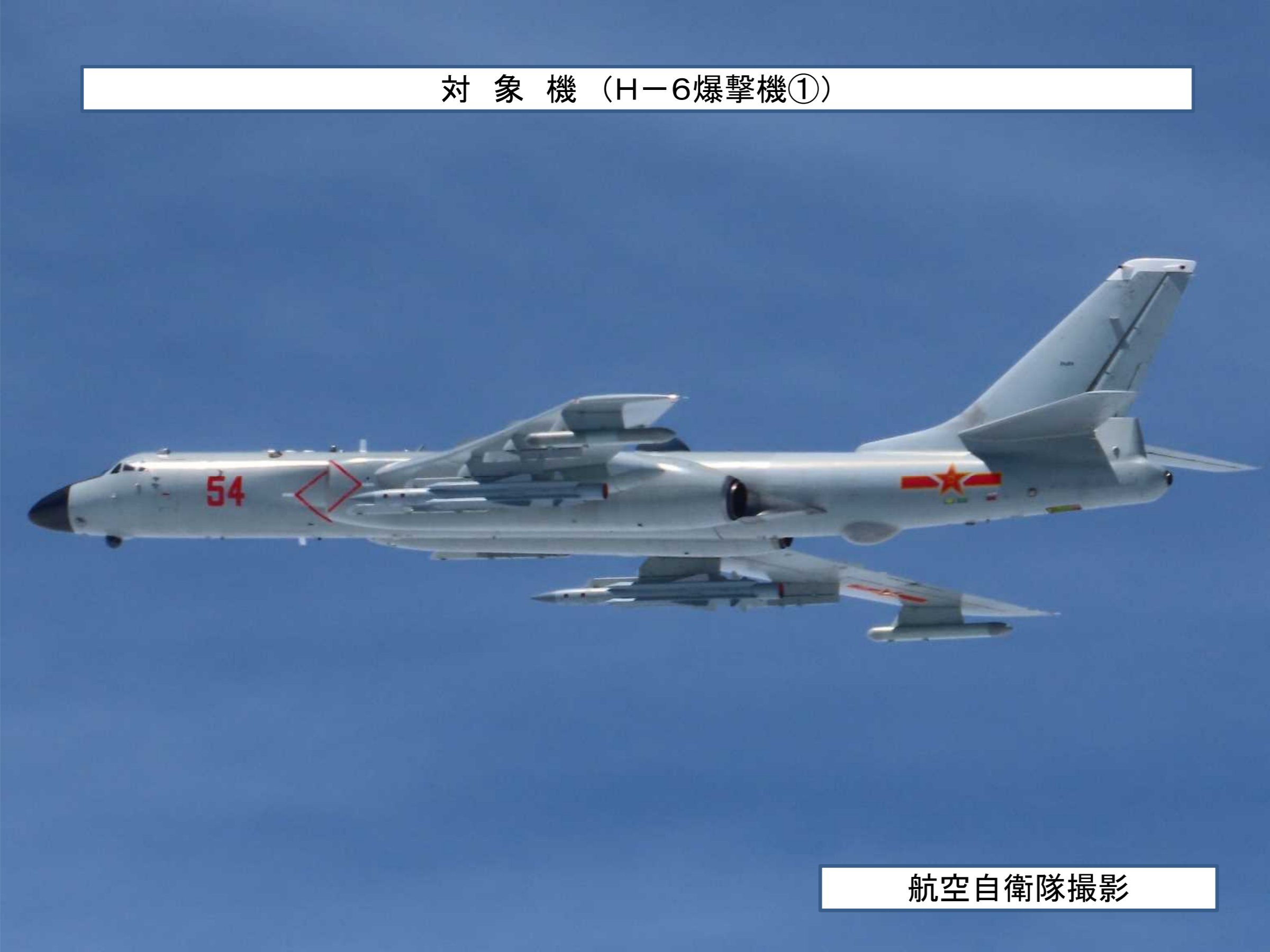 The two H-6 bombers were of the H-6J variant, seen in the images attached to the Japanese press statement, which is the latest improved version of the bomber that can carry additional electronic warfare pods and missiles. Two YJ-12 supersonic anti-ship missiles were carried by each aircraft.
In the backdrop of rumors that Japan and the US were poised to affirm enhancing cooperation on Taiwan at an upcoming bilateral meeting, Chinese observers claimed that the move could be a rehearsal for keeping foreign troops out of Taiwan.
Two Xian H-6J strategic bombers of the #Chinese Air Force with YJ-12 anti-ship missiles on board completed a flight in the airspace of the #Philippine Sea, where the PLA Navy aircraft carrier strike group led by the Liaoning aircraft carrier performing its tasks. #China pic.twitter.com/XKPtr9QRHY

— OsintTv? (@OsintTv) May 18, 2022
The Russian invasion of Ukraine has led to heightened anxiety in Taiwan and its western partners, who believe a similar action by China could be a matter of time. China considers Taiwan a rogue province that it has vowed to reunite with the mainland one day, with force if necessary.
The PLA recently conducted drills surrounding and enclosing the island from the Philippine Sea to the east of Taiwan and from the south of Japan – a location that experts believe is ideal for stopping any external interference if China was to launch an armed reunification of Taiwan.
Dismayed by the American support for Taiwan's democracy and independence and the pouring of military assistance into Taipei, China has also been preparing for a strike against Taiwan and the US military base in Guam.
Recent satellite images from a Chinese desert have revealed a training base with the layout of a mock-up ship moored in a naval base resembling one in northeast Taiwan and other targets in Guam, as previously reported by EurAsian Times.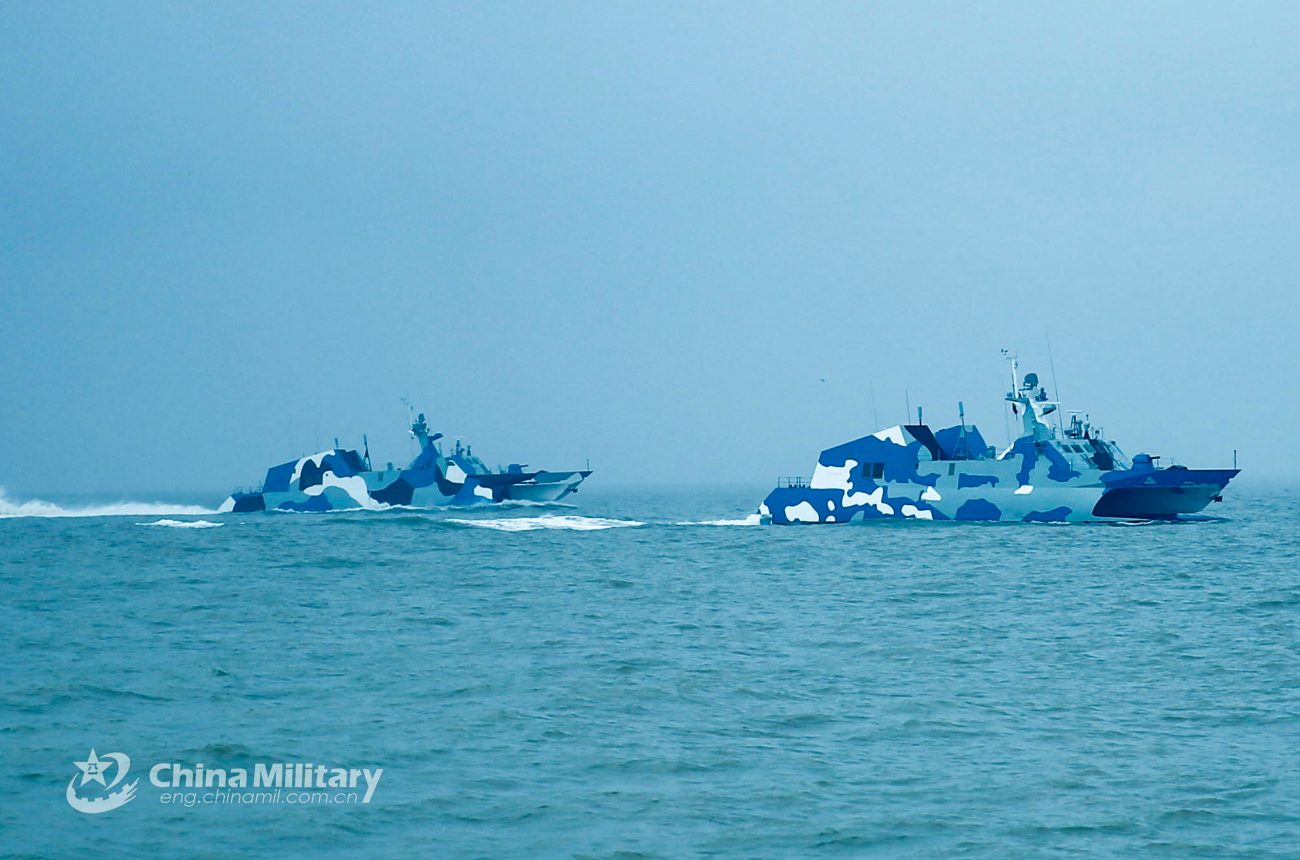 Chinese Bombers To Thwart External Interference
The H-6J has a vast range and may block hostile targets like aircraft carriers and other warships from intervening in the Taiwan question from this position, according to Song Zhongping, a Chinese military expert and TV commentator.
Song claimed that many H-6Js carrying a huge number of YJ-12 supersonic missiles can launch saturation attacks against hostile fleets that are impossible to defend against.
The Liaoning aircraft carrier group, which consists of at least eight warships and includes formidable escorts such as a Type 055 heavy destroyer, has been exercising in the West Pacific since May 2.
On May 3, PLAN conducted exercises of its carrier strike group of ships, led by the Liaoning aircraft carrier, 160 kilometers from the Japanese Island of Okinawa, where the largest US military installations in Japan are located

Photos taken from JS Izumo pic.twitter.com/0gtdkInSuZ

— The Húrin (@intel1osint100) May 4, 2022
According to Japanese Defense Minister Nobuo Kishi, the Chinese carrier hosted more than 100 sorties of fighter planes and helicopters in the vicinity from May 3 to May 15.
Analysts believe the Liaoning aircraft carrier group's drills in this strategically important location – east of Taiwan's island and south of Japan – are also being held to improve the PLA's ability to fend off potential military interference from external forces such as the US and Japan, should a reunification-by-force operation on Taiwan's island be necessary.
In a phone call with US National Security Advisor Jake Sullivan on Wednesday, Yang Jiechi, a member of the Communist Party of China (CPC) Central Committee's Political Bureau and director of the CPC Central Committee's Office of the Foreign Affairs Commission, warned that if the US continues to play the "Taiwan card" and continues with the wrong path, China will take firm action to protect its sovereignty and security interests.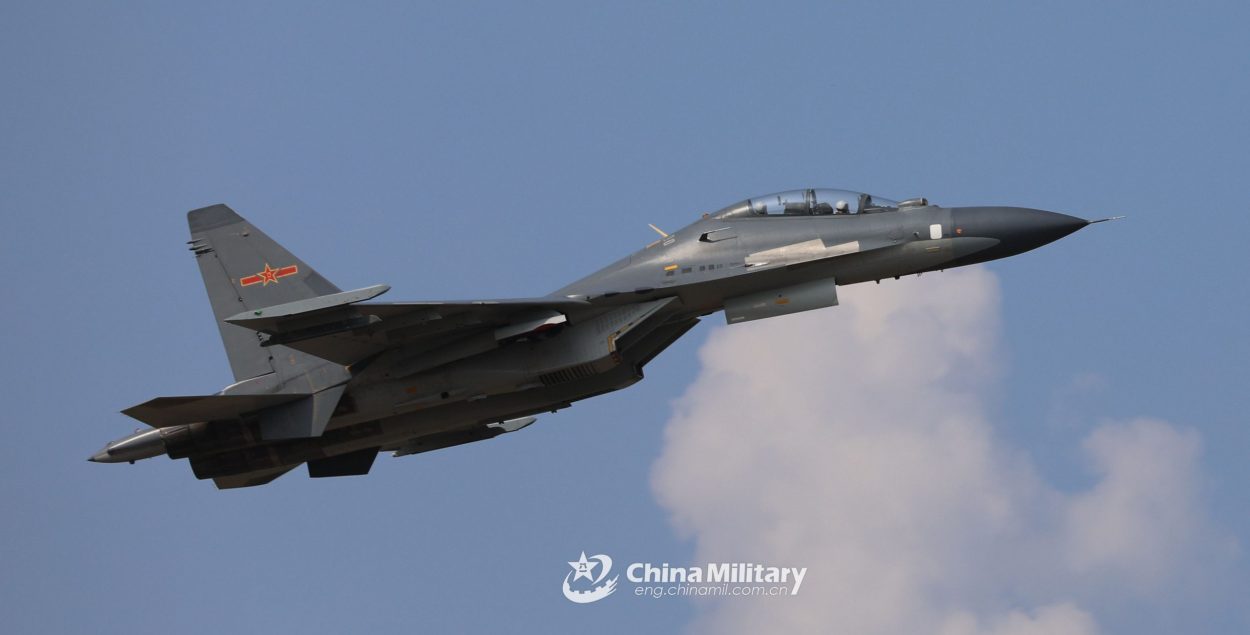 H-6J Bombers
The H-6J is a navy version of the H-6K bomber aircraft, which is the most modern kind of the H-6 family of strategic bomber aircraft produced by Xi'an Aircraft Industrial Corporation in China.
It can carry out combat missions in any weather conditions and attack moving maritime targets with pinpoint accuracy.
According to Chinese media, it is a long-range bomber capable of carrying seven YJ-12 supersonic anti-ship cruise missiles, six beneath the wings and one in the weapon bay. The H-6J has almost double the weapon capacity of the H-6G and a fighting radius of about 3,500 kilometers, or 50% longer than the H-6G.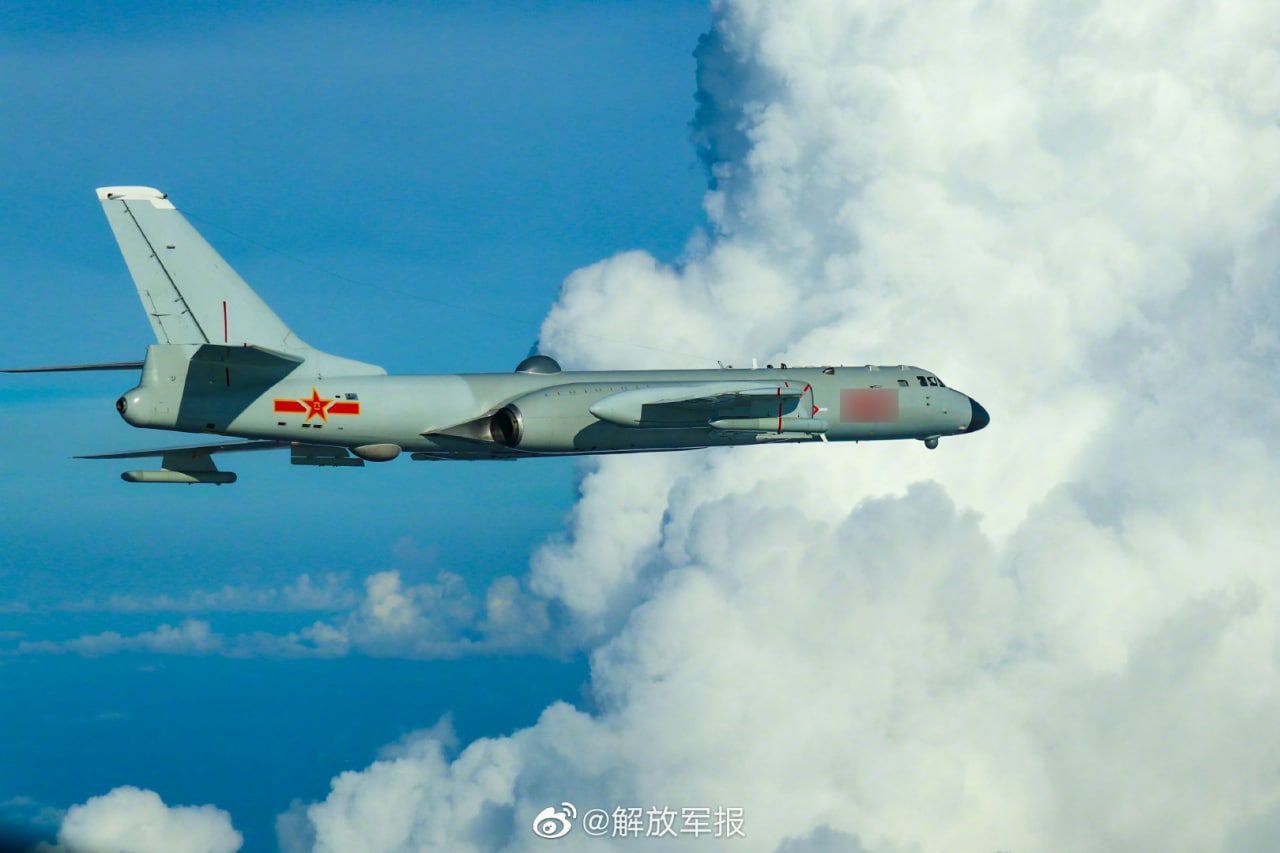 The modification to the H-6J with the YJ-12 missiles includes fully new airframes, reduced weight composites, new fuel-efficient D-30-KP2 turbofans, advanced avionics, and a full glass cockpit. The bomber also has a new long-range surface search radar and an electro-optical targeting pod for target acquisition.
The H-6J bomber conducted drills in the South China Sea in December last year. It had reportedly taken part in a live-fire exercise in the South China Sea, practicing bombing on islands and sea mine-laying, demonstrating the aircraft's traditional bombing capability apart from its existing standoff strike competence.
China's recent spate of military drills, which has deployed its most advanced systems, serves as a grim reminder to Taiwan and its sympathizers in the region and the west that Beijing is undeterred in its resolve to wrest back what it considers a renegade Chinese province.