Strange it may seem, but it is true that President Moon Jae-in of South Korea, the most vulnerable country to increasing missile power of North Korea, which has already conducted four missile tests (including hypersonic ones, it claims) in this month only, wants more allowances rather than strong reprisals for the North Korean dictator Kim Jong-un. Moon would love to resume "peace talks", rather than giving up hope.  
Moon's policies have sent confusing signals to the United States, South Korea's principal security guarantor through their Mutual Defense Treaty (1953), and neighbor Japan at a time when the trilateral security cooperation among Seoul, Washington, and Tokyo needs collective remedial measures the most, analysts say.  
Moon Says Yes To China's Three No's
Moon is not even in favor of any defensive measure against the North Korean missiles that will annoy China. To counter ever-growing North Korean nuclear and missile threats, the US had proposed in 2016 to build a missile defense network, THAD.
The previous South Korean government under President Park Geun-hye agreed to it and the first launchers became operational in May 2017. However, after Moon assumed office the same year, he became sensitive to Chinese objection.
He agreed with China on what is termed as "three no's": (1) no additional deployments of THAAD, (2) no participation in US-led missile defense, and (3) no trilateral alliance with the US and Japan.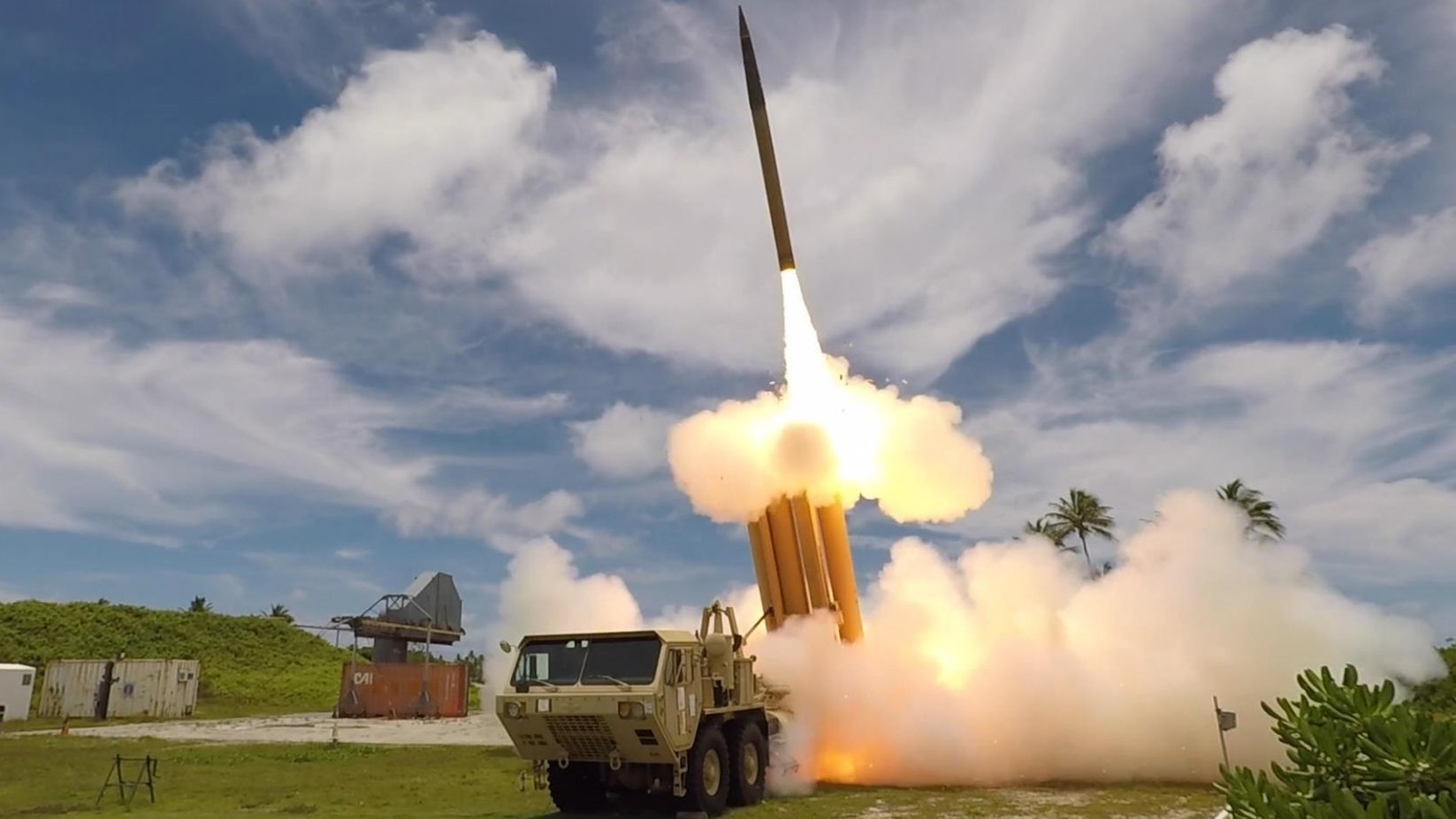 As Dr. Choi Kang, Vice President for Research and a Principal Fellow at the Asan Institute for Policy Studies, says, THAAD is a defensive weapon shielding South Korea from North Korean missile attacks, not for offensive operations, something China apprehends and alleges to be an excessive measure that by far exceeds current US defense capabilities.
Since the THAAD interceptor has a maximum range of 200 km and is not equipped with an explosive warhead, it does not pose a threat to China. But President Moon has sided with China on this issue. 
Analysts like Kang understand the importance of Japan for South Korea's national security. After all, the US, which has also a Security Treaty with Japan and where American troops (about 50,000) are present as in South Korea (nearly 29,000), requires rear-bases to support forces and provide supplies to the Korean Peninsula in time of war.
And that underscores the importance of US-South Korea–Japan cooperation. But this is not exactly happening as the politician in Moon has not risen above the historical animosities between Seoul and Tokyo, particularly the memory of the oppressions of the Koreans under the Japanese colonial rule. 
Ending 'War' With North Korea
In other words, whereas the US would like "a collective approach" to deal with the North Korean threat, Moon prefers extreme caution so as to realize his political mission of ending the war with the North (technically, the Korean War that began between the two halves of the peninsula has not "ended", but "halted" through an armistice), for which he has met Kim as many as three times. Moon also would not like to give any impression to China that Seoul is a part of an "anti-China alliance". 
However, what is baffling the Americans the most is President Moon's insistence on a speedy transition of wartime operational control (OPCON) on the Korean Peninsula. It may be noted that shortly after the outbreak of the Korean War in July 1950, the then President Syngman Rhee handed over operational control of the ROK (Republic of Korea, the official name of South Korea) armed forces to the US. In 1978, the Combined Forces Command (CFC) was established, forming a US-ROK integrated command structure headed by a US Army four-star general. But "peacetime" OPCON was transferred back to the South Korean forces 1994, while "wartime" OPCON remains under the CFC.    
In the mid-2000s, under then-President Roh Moo-hyun, negotiations began with the aim of transferring even wartime OPCON back to the ROK, under the plea that ROK is a sovereign country and it would have full control over its armed forces. 
The Americans have agreed to the idea conditionally, but the exact date of its implementation has shifted from time to time. For Moon and his supporters, the transition should no longer be delayed and is a prerequisite for achieving Seoul's "military sovereignty" and shedding its image as a junior partner to Washington.
Reportedly, the US "conditions" are that South Korea must acquire key military capabilities to lead the allies' combined forces, that these capabilities are necessary for initial responses to North Korea's nuclear and missile threats, and that there should be a conducive security environment on the Korean Peninsula and in the region for OPCON transition.
Seoul's Dilemma Over US Policy?
And when one talks about the security environment, those opposed to an immediate transition point out how after 2018, proper ROK-US combined military exercises have not been conducted, "and those that were conducted degenerated into computer-simulated games". The Moon government has been lukewarm to their proper revival, affecting thereby proper training above the regiment level in Korea.
American troops have been forced to be redeployed in nearby US territories like Alaska and Hawaii for training. All this has adversely affected interoperability, combat readiness, and allied deterrence, it is pointed out. 
Besides, South Korean forces' augmented capability, once they lead the OPCON, depends on intelligence, surveillance, and reconnaissance (ISR), for which they need an enhanced military budget. But that is something which President Moon has made conditional on North Korean acceptance. There is the September 2018 Inter-Korean Comprehensive Military Agreement. The Agreement, signed by the Moon government, says that the two sides are to consult with each other in a joint committee about any plan that could be construed as a hostile military act.  
Many analysts apprehend that Pyongyang would no doubt see Seoul's buildup of ISR capabilities as hostile to its security. 
It has also been argued that any security alliance must have mutual trust. In NATO, during peacetime, the OPCON over the armed forces is exercised by the respective member states in Europe.
But during the wars, it is clear that the American general who serves as NATO commander exercises OPCON over the armed forces of all the member states. Germany or France or Italy does not feel their sovereignty being compromised in that case. But South Korea under President Moon does not realize so in its security alliance with the US. 
Moon's Focus On

Inter-Korean Reconciliation
In fact, in his new year's address on January 1, Moon said that his government would pursue "an irreversible path to peace until the end".  
But then as Duyeon Kim, Adjunct Senior Fellow at the Center for a New American Security, argues, Moon's foreign policy is shaped by domestic political goals – "inter-Korean reconciliation, Korean nationalism, and autonomy from big powers — that explain why his government prioritizes inter-Korean relations and self-reliance over the US-South Korean alliance.
Moon and his supporters believe that if Seoul's relationship with Pyongyang improves, South Korea can depend less on the United States and that the two Koreas can together pressure Japan to repent for its wartime and colonial sins."
Many strategic observers do concede that South Korea under Moon is the weakest link in "the planned democratic coalition" in the Indo-Pacific against the autocracies that are not prepared to respect inclusive and just rules-based world order.
But what is not to be forgotten is that President Moon is completing his constitutionally-limited one term of five years in May. His successor will be chosen in the Presidential elections, supposed to be held on March 9. It remains to be seen whether he will pursue the Moon legacy. 
Author and veteran journalist Prakash Nanda is Chairman of Editorial Board – EurAsian Times and has been commenting on politics, foreign policy on strategic affairs for nearly three decades. A former National Fellow of the Indian Council for Historical Research and recipient of the Seoul Peace Prize Scholarship, he is also a Distinguished Fellow at the Institute of Peace and Conflict Studies. CONTACT: prakash.nanda@hotmail.com