The popularity of Chinese combat drones seems to be on the decline as foreign customers are either reluctant to extend their existing contracts or buy new UCAV from the Asian giant.
---
The development may not auger well for Beijing at a time when it is competing with the US and Russia as one of the top defense suppliers in the world.
According to the latest reports, Jordan has decided to sell off its China-made CH-4B unmanned combat aerial vehicles (UCAVs) after buying them for just two years. The country was reportedly not happy with the drones' performance and is seeking to get rid of them.
For the uninitiated, the CH-4B is seen as the Chinese version of the US MQ-1 Predator drone, developed by General Atomics.
The Deal With Jordan
Jordan had bought six CH-4 drones, broadly similar to early-model of Predators, in 2016 after the Obama administration rejected Amman's request for MQ-1 drones. Now, the Arab country is planning to sell off these Chinese UCAVs.
While the real reason is yet to be disclosed by The Royal Jordanian Force, Colonel Ayman Al Habahbeh, chief of aircraft supply branch, said, "The decision has been taken to restructure the air force and downsizing it to be more effective — to have a common configuration of platforms that can be more easily sustained."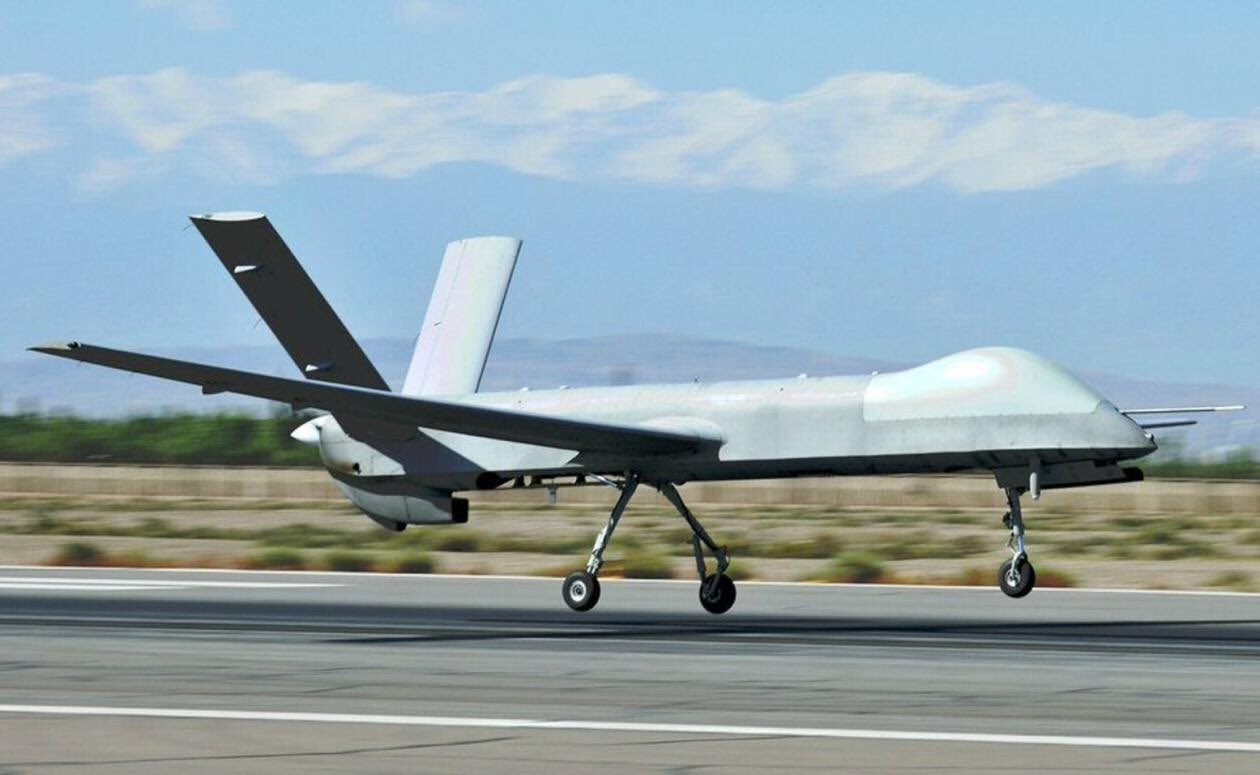 Last year, Janes reported that Iraq was having a tough time maintaining its Chinese-made CH-4s. It quoted a US inspector general's review report on Combined Joint Task Force Operation Inherent Resolve (CJTF-OIR) as saying that Iraq had acquired more than 10 CH-4s, but only one was fully mission capable because of maintenance problems.
CH-4 is built by China Aerospace Long-March International, a division of the state-owned China Aerospace Science and Technology Corporation (CASC).
The CH-3 and CH-4 propeller-driven drones are essentially Chinese versions of the Predator and Reaper, respectively, and have similar capabilities, with a price tag of around $4 million.
The Chinese UAV can carry weapon payload including Lan Jian 7 (Blue Arrow 7) laser-guided air-to-surface missiles, TG100 laser/INS/GPS-guided bombs, and AR-1/HJ-10 anti-tank missile, which is China's equivalent to the American-made Hellfire missile.
Algeria Rejected It Too?
In 2012, Algeria had shown interest in the CH-4. Videos shared on social media showed Algeria operating CH-4 drones and UAVs crashed due to landing issues. In 2013, when China started testing its UAVs in Algeria, the latter complained of control issues, especially during landing.
The first accident took place near Algeria's Tindouf Airbase in 2013. A couple of more accidents were reported a year later near the Ain Oussera Airbase. On June 26 last year, a Chinese-made CH-4B UAV crashed near the Bir Rogaa airbase, East Algeria. It is not clear whether Algeria finally procured these drones from China or not.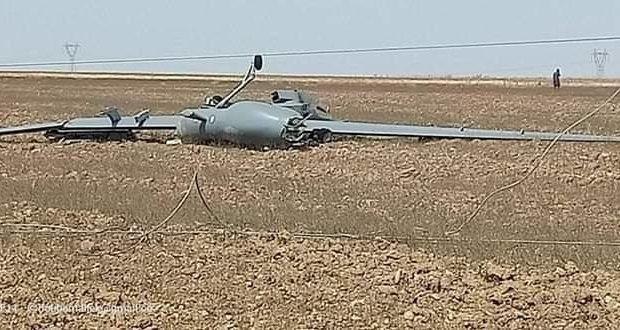 Foreign countries losing interest in Chinese drones could be a matter of concern for the communist nation, which is known to be a major defense exporter.
Beijing has sold CH-4B to numerous countries, including Nigeria, Jordan, Zambia, Iraq, Saudi Arabia, Ethiopia, Turkmenistan, the United Arab Emirates, Pakistan, and Myanmar.
Citing satellite images shared by open-source intelligence, The EurAsian Times reported last month on the presence of CH-4 drones in Pakistan's Punjab province.
These UAVs are believed to have been deployed by Pakistan as part of a training program. According to reports, Pakistan acquired five CH-4 drones from China earlier this year.
Probable Reasons
One of the reasons why countries are losing interest in Chinese drones could be the nature of contracts and agreements that China has signed. It is said Beijing delivers lower variants of drones instead of the ones demanded by buyers. Also, Chinese companies are often accused of delivery issues pertaining to spare parts.
Chinese Made UAV's Are Crashing One After Another

A #Chinese made CH-4B UAV crashed this morning near the Bir Rogaa airbase, located in the Wilaya of Oum el-Bouaghi, East Algeria.

This was the third listed crash of CH-4 drones in #Algeria. pic.twitter.com/5uUVJt5Xfx

— Clash Report (@clashreport) June 25, 2020
Besides, China has earned the dubious distinction of copying foreign technology and making cheaper or sometimes poor-quality products. For example, Jordan, which wants to sell off the Chinese drones, is making efforts to get permission to buy American drones, which boast better sensors and weapons compared to the Chinese ones.
The US MQ-9 Reaper, also known as Predator-B, is in service with militaries of the US, the UK, Italy, France and Spain. Developed by GA-ASI, the remotely piloted aircraft (RPA) is designed to comply with the STANAG 4671 Nato standards.
The Predator B combat drone is twice as fast as its predecessor Predator and can carry 500% more payload. It is capable of reaching maximum altitudes up to 50,000ft and has a maximum speed of 440 kmph and an endurance of 27 hours.
Powered by a Honeywell TPE331-10 turboprop engine, the UAV can hold a maximum payload of 1,746kg, including an external payload of 1,361kg. It is capable of carrying multi-mission payloads such as EO/IR systems, Lynx multi-mode radar, multi-mode maritime surveillance radar, electronic support measures (ESM), laser designators. It can also hold various weapon systems, including GM-114 Hellfire missiles, GBU-12 Paveway II bombs, and a GBU-JDAM kit.
The Author is a defense and aerospace enthusiast who was associated with leading Indian media organizations such as CNN-News18, The Statesman, Republic TV, NEWSX / The Sunday Guardian in the past. He is a contributor to the Indian Aerospace and Defence (IA&D) magazine.