The People's Liberation Army Navy (PLAN) shifted its attention to the South China Sea after days of live fire drills around the Taiwan Strait. According to reports, China conducted combat drills in the South China Sea with the Shandong aircraft carrier battle group.
The Chinese navy announced on August 24 that the aircraft carrier Shandong and its battle group have been training in the South China Sea.
According to a WeChat post by the People's Liberation Army's South Sea Fleet, the purpose of the training was to assess soldiers' combat prowess under battle-like circumstances. In  May 2022, its Liaoning Carrier Battle Group conducted realistic combat training in the Western Pacific.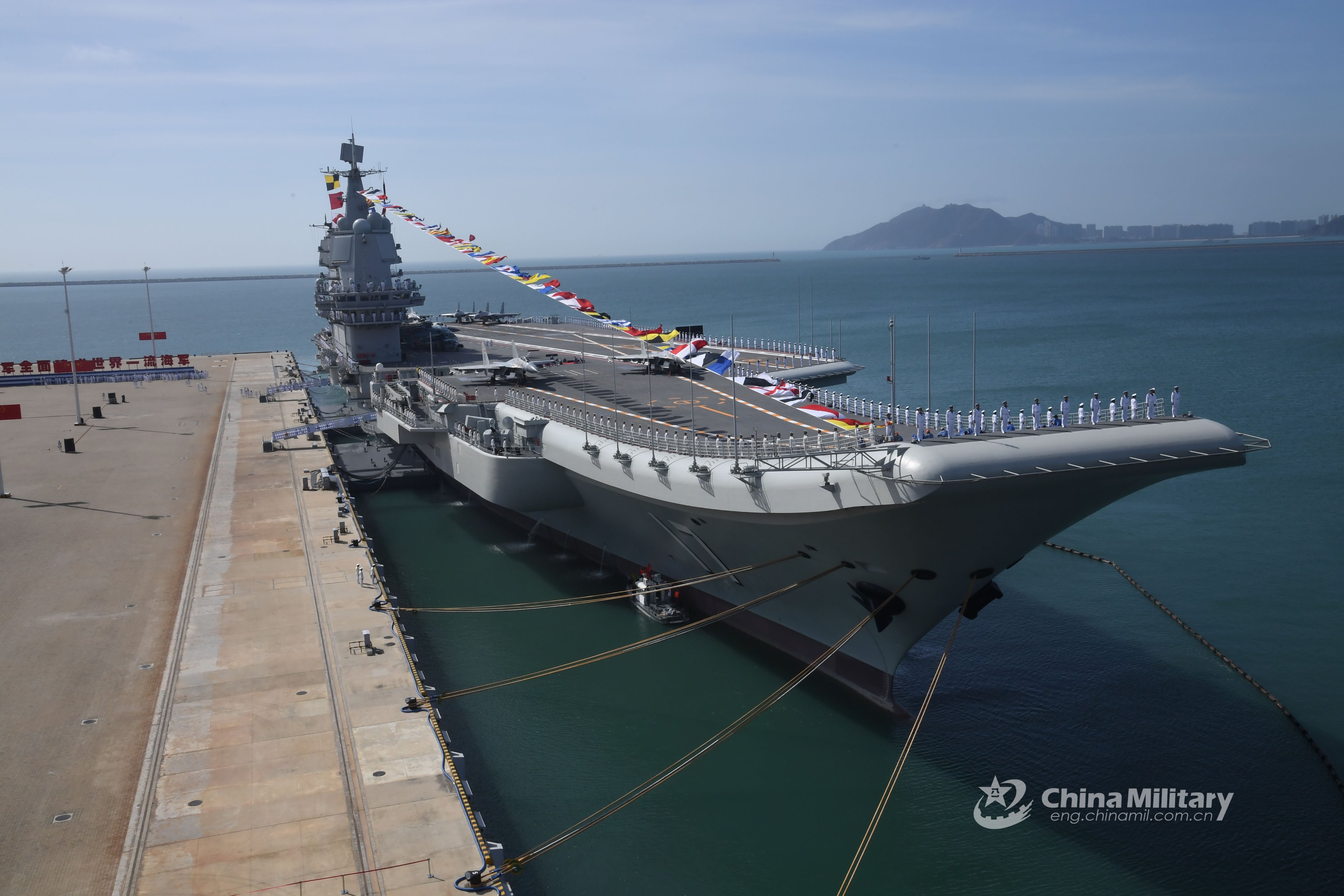 The drills are significant as they occur when tensions are rising between China and the Western powers over the Taiwan issue. Earlier this month, the PLA went on a spree of military drills in response to Nancy Pelosi's visit to Taiwan.
According to the PLAN press release, cited by the state-owned Global Times, the Shandong hosted J-15 carrier-based fighter jet takeoff and landing operations during the drills and rehearsed replenishment at sea operations.
In the video attached to the presser, the aircraft carrier can be seen maneuvering in a combat group with a Type 055 big destroyer, a Type 052D destroyer, a Type 054A frigate, and a Type 901 comprehensive supply ship.
#China's first domestically-built #aircraft #carrier, #Shandong, conducted routine exercises in the South China Sea this early autumn. pic.twitter.com/ji2w44vDKT

— libijian李碧建 (@libijian2) August 25, 2022
According to a Chinese military expert who spoke to the Global Times, the formation indicated that the Shandong trained with a flotilla that included all combat elements and that this carrier combat group configuration is essentially the same as the one that would be used in a real operation.
Earlier in May 2022, the Type 055 big destroyer, three Type 052D destroyers, a Type 052C destroyer, a Type 054A frigate, and a Type 901 comprehensive supply ship led a group for a far sea exercise in the West Pacific.
The PLA Navy launched its third aircraft carrier Fujian in June.
Australia's Subtle Warning To China
Despite a "recent spate of dangerous instances" in the disputed international airspace claimed by Beijing, Australia's new Air Force Chief has stated that surveillance flights will continue in the South China Sea.
The RAAF Chief Air Marshal Robert Chipman cautioned that China had created a "formidable aerospace capability" in the South China Sea. He also made tapered remarks about China's air defense systems and said they were not impenetrable.
"It doesn't make it impenetrable, and it doesn't mean you can't deliver military effects to achieve your interests when you are operating against China, so I don't think to that extent it's an exclusive area to us," he said.
EurAsian Times had earlier reported that a diplomatic outcry was sparked when the Chinese J-16 fighter aircraft was found to have intercepted a Royal Australian Air Force (RAAF) reconnaissance jet in the area earlier this year.
At the time, Prime Minister Anthony Albanese had condemned the Chinese military plane's use of chaff, sucked in by the Australian P-8's engines during the conflict on May 26. It was later revealed that the RAAF sent out another P-8 for a sortie shortly after this dangerous engagement.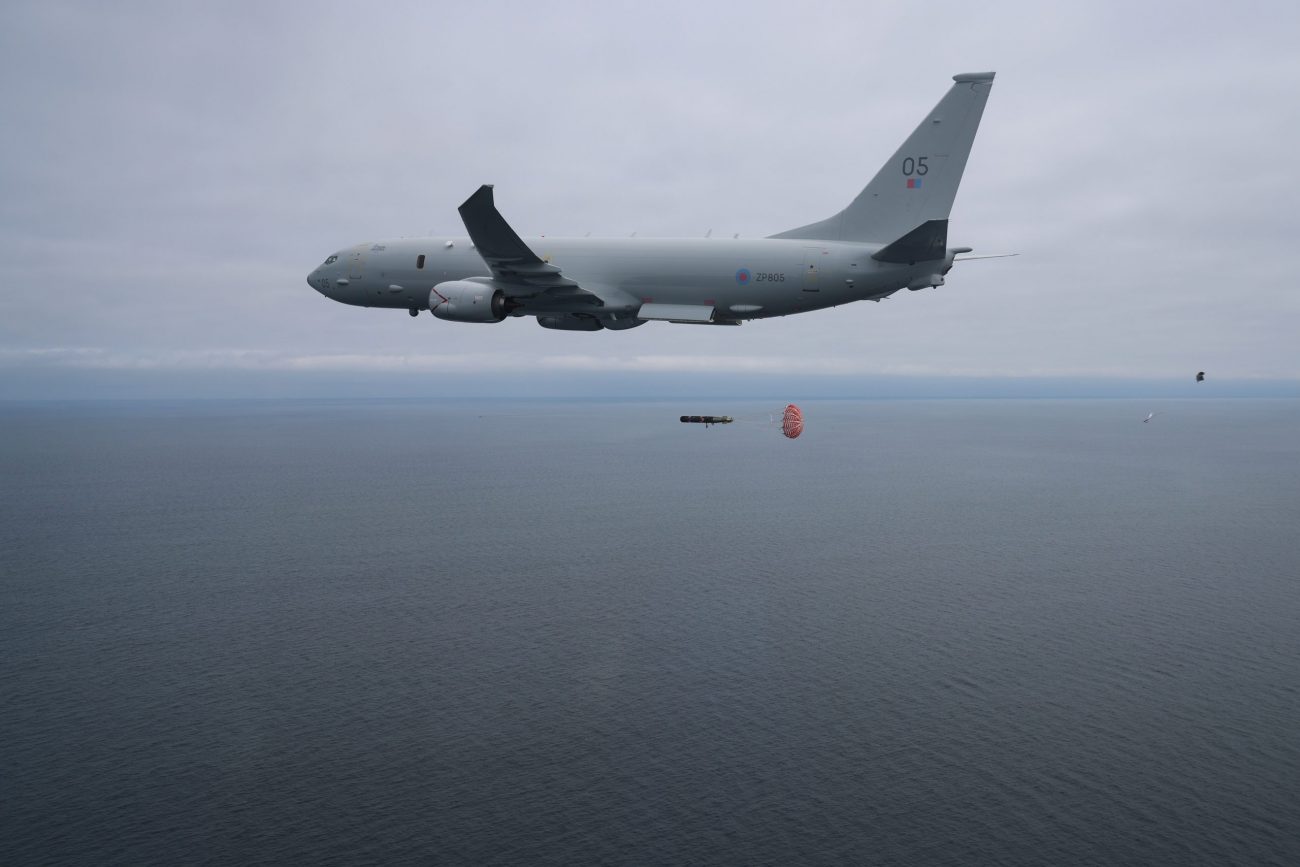 Air Marshal Chipman stated that he didn't think there would be an increase in encounters with Australian aircraft when speaking alongside the visiting US Secretary for the Air Force, Frank Kendall.
"Our operations haven't changed. It is still business as usual for us; we force generate our crews to a very high standard; they're capable of operating in contested environments, and so we think they're well equipped to keep operating in the South China Sea."
The bitterness between the two estranged countries has continued unabated. Australia has been strengthening its alliance with the US to contain China. The two countries are now mulling a deal for long-range B-21 Bombers for Australia, which could be considered a major threat to China.
If Australian patrol missions in the South China Sea continue, there would probably be more frequent engagements between the two sides. China has a well-known Anti-Access/Air Defense on its shores, as previously acknowledged by Commander of the Pacific Air Force General Kenneth Wilsbach.
Secretary Wilsbach went so far as to describe China's increasing militarisation in the South China Sea as an attempt to develop capabilities to keep nations away from its shores. Experts have warned that a conflict between China and its western adversaries is a genuine possibility as tempers rise.