China's J-16 fighter jet will soon appear in a new avatar, which is reportedly capable of destroying enemy radar installations and early-warning aircraft.
A total of 19 Chinese aircraft including 12 Shenyang J-16s and two nuclear-capable H-6 bombers reportedly entered Taiwan's air defense zone on September 23, prompting the self-governing island to scramble its warplanes to ward off the "enemy jets".
The J-16 is a multi-role fighter jet, which was introduced in 2004. The aircraft is equipped with a modified AESA radar and is capable of conducting both air-to-air as well as air-to-ground combat missions.
The J-16 was developed from the J-11, which is seen as a copy of the Russian Su-27 air superiority jets that China had purchased in the 1990s.
The communist country is going to unveil a new variant of the combat aircraft, J-16D, next week, according to reports. The fighter jet is powered by a domestically-built WS-10 Taihang turbofan engine and incorporates new technologies featuring composite airframes, a missile warning system (MAWS), and a radar warning receiver (RWR).
UK think tank Royal United Services Institute called the J-16 "China's most capable multirole and strike aircraft".
In July this year, media reports said almost two dozen Chinese fighter aircraft, including the J-11s and J-16s, held an exercise from airbases opposite the Indian territory in eastern Ladakh where the militaries of the nuclear-armed neighbors have been locked in a border standoff for more than a year. 
Wang Songxi, a flying instructor at the People's Liberation Army Northern Theater Command Air Force, told Global Times, "In terms of performance, the J-16 is superior to all types of aircraft I have flown. Speaking of the control capacity of the aircraft, the J-16 is a 3.5 generation plane with huge breakthroughs in radar and fire control systems in comparison with the previous aircraft."
The aerodynamic design of the J-16 stresses maneuverability rather than stealth but the coating can make it more difficult to detect, Fu Qianshao, a Chinese military aviation expert, told the Chinese state-owned publication.
A New Variant — J-16D
The communist nation is going to unveil a new electronic warfare variant of the J-16 called J-16D at the Airshow China next week.
According to experts, this is an indication that this variant is already in service with the PLA. They also say that this aircraft will give the PLA an edge above in electromagnetic space with its powerful jamming capabilities.
A J-16D aircraft landed in Zhuhai, South China's Guangdong Province on the afternoon of September 21. This was a part of the preparations for its debut at the Airshow China, which is going to be held between September 28 and October 3 in the city, China Central Television (CCTV) reported on September 22.
According to a Guandong-based news website, the J-16D is China's domestically developed electronic warfare aircraft, which is based on the Shenyang J-16 fighter jet.
One of the most distinctive features of the J-16D is the presence of two huge electronic warfare pods. These will be used for disrupting and jamming hostile electronic equipment such as radars and communication systems, analysts said.
They also noted that it was capable of canceling the original infrared search track sensor in front of the cockpit as its main role is no longer air-to-air combat.
"The J-16D is also equipped with a new avionics system and domestically made engines. It has undergone significant structural changes, including the use of a large amount of composite materials", Wang Ya'nan, chief editor of Beijing-based Aerospace Knowledge magazine, told the Global Times.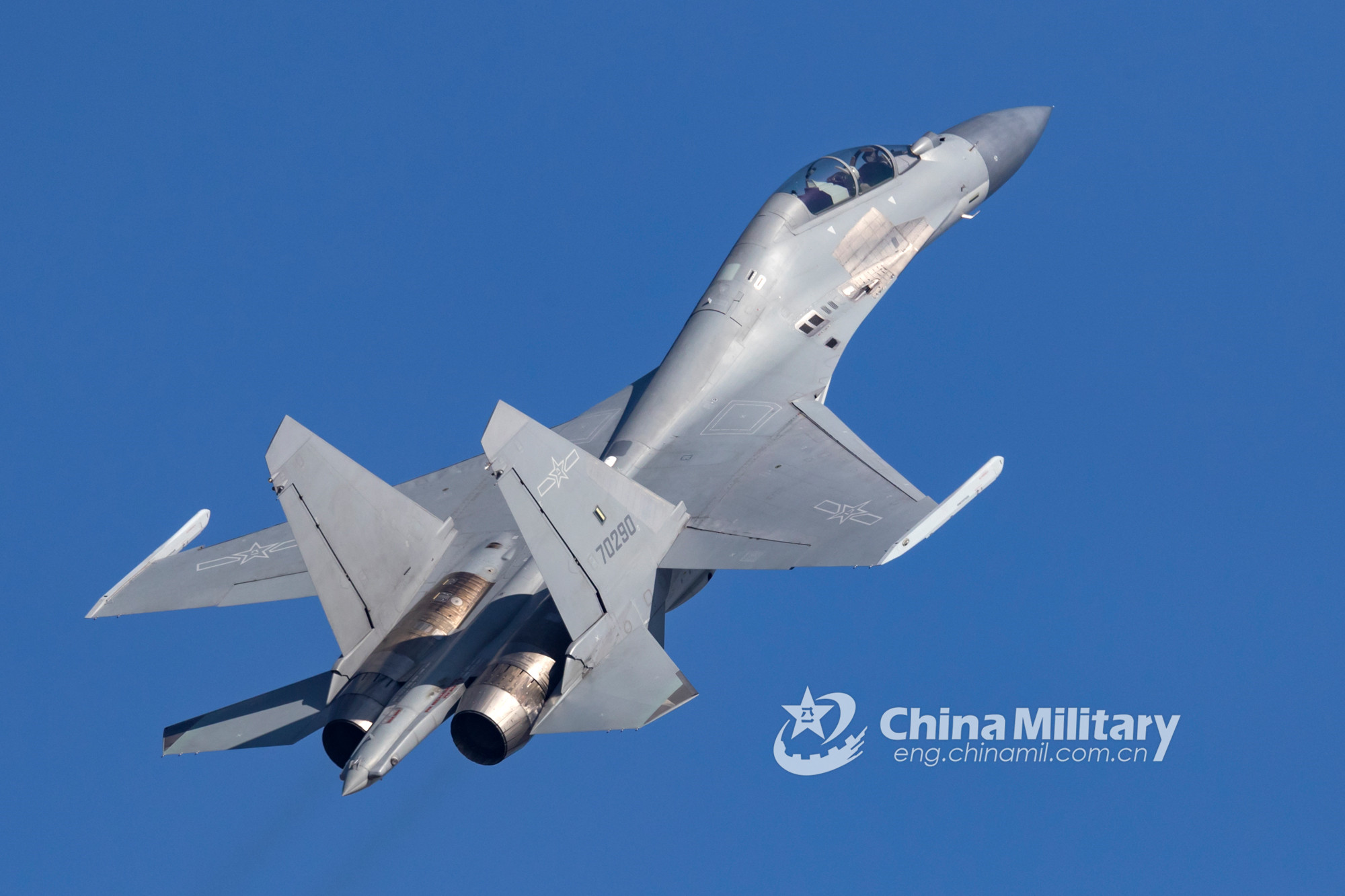 In real combat situations, electronic warfare aircraft can accompany other warplanes and provide them with electronic warfare support, for example, conducting electronic jamming or deception, he added. He also said that these aircraft are capable of launching direct attacks on hostile radar installations as well as in early warning aircraft.
Analysts also say that China is aware of the importance of electronic warfare as well as battle in electromagnetic space. The winner of this battle will always have an upper hand in the field as it can compromise the adversary's ability to see, hear and communicate.
Wang also suggested that electronic warfare aircraft are more important than stealth aircraft. The CCTV report showed that the J-16D exhibited a painted insignia of the PLA. This meant that the aircraft was already in service, Wang said.
What Is Electronic Warfare?
Electronic warfare (EW) refers to the ability to use the electromagnetic spectrum, that is, radio signals, infrared or radar signals, to sense, protect and communicate. EW is also used for disrupting the ability of the adversaries to use these signals.
EW has been divided into three broad categories – electronic attack, electronic protection, and electronic support. An electronic attack is a method of disrupting or spoofing the electromagnetic signals which are received by the adversaries while electronic prevention refers to preventing one's own system from being jammed. Electronic support is the concept of sensing the electromagnetic spectrum for navigation purposes.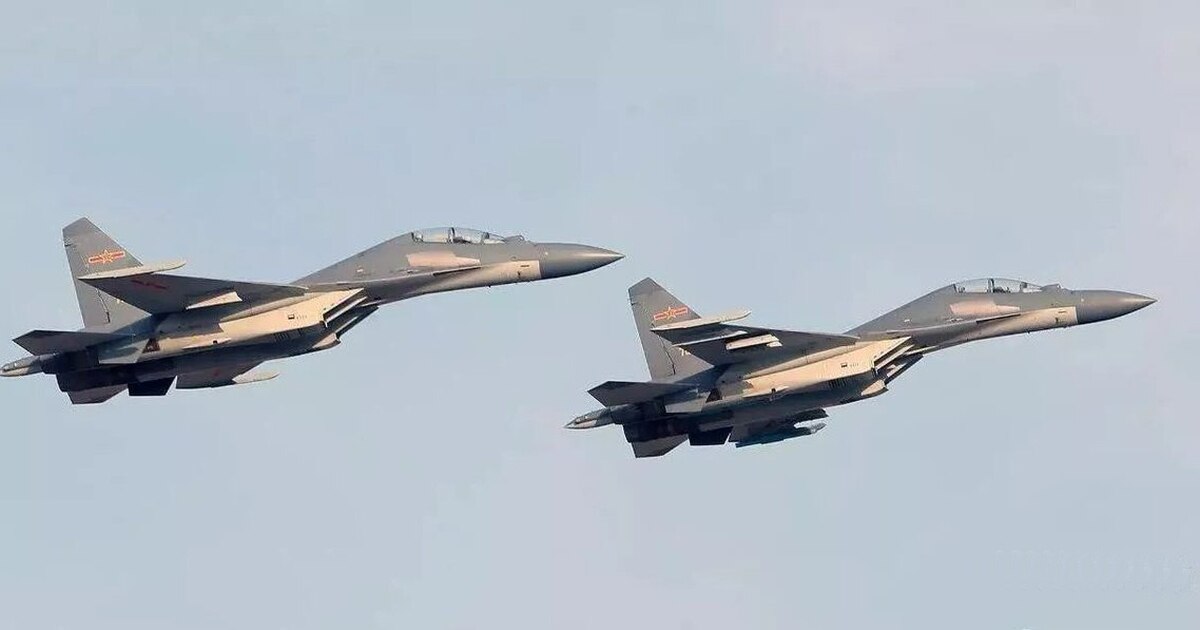 China has been moving forward in bolstering its competence in this field of electronic warfare. In a report presented by the US Department of Defence to the Congress on China's growing military power, it was said that China could be seen placing greater importance upon EW, bringing it on a par with traditional domains of warfare such as ground, air, and maritime in the country.
"The People's Liberation Army (PLA) sees EW as an important force multiplier, and would likely employ it in support of all combat arms and services during a conflict", the report said.
"The PLA's EW units have conducted jamming and anti-jamming operations, testing the military's understanding of EW weapons, equipment, and performance. This helped improve the military's confidence in conducting force-on-force, real-equipment confrontation operations in simulated EW environments", it further stated.