Russia and China have been increasing their joint military training at sea, in the air, and on land over this year, Russian Defense Minister Sergei Shoigu said on Tuesday. Earlier in the day, he spoke with his Chinese counterpart, Wei Fenghe, via video conference.
"Our armed forces interact on land, at sea and in the air. The number of operational and combat training events is growing," Shoigu was quoted as saying after the meeting in a statement from his ministry.
The collaboration between the armed forces of Russia and China has reached a qualitatively new level in recent years, marking a "breakthrough" in practical cooperation, Chinese Defense Ministry spokesman Wu Qian said on Thursday.
"In recent years, under the strategic leadership of President Xi Jinping and President Putin, the relationship of comprehensive partnership and strategic interaction in the new era between China and Russia has continued to develop; exchanges and cooperation between the armed forces of the two countries in various fields have grown deeper; strategic communication has reached a new level; a breakthrough has been made in practical cooperation," Wu told a briefing.
Wu also stressed that Beijing firmly supports the deepening of exchanges and contacts between the two countries, considering it instrumental to maintaining peace and stability in the world.
China's Missiles Worrying The World
China tested a nuclear-capable hypersonic glide vehicle that went around the globe before it sped towards a target in July this year, in a test that shocked the world.
It demonstrated superior capabilities with its hypersonic weapon system and stunned officials in the West as well as in India. However, there is more to the test that was initially known.
It has now emerged that the hypersonic missile test included the launch of a separate missile from the ultra-high-speed vehicle, The Financial Times reported quoting unnamed US intelligence officials. Just a few days ago, the US had confirmed that the hypersonic missile actually "went around the world".
This is the first time ever that any country has ever achieved this feat which required firing a missile from a parent vehicle with a speed of Mach 5 or in other words, five times the speed of sound.
Neither the United States nor Russia, two countries with the most advanced military capability and technology have demonstrated this capability yet.
In a test that was conducted sometime around late July-early August, the guided hypersonic bomb was carried around the world by a long-range missile before being released on a test target within China.
Exclusive: China tested a nuclear-capable hypersonic missile in August that circled the globe before speeding towards its target, demonstrating an advanced space capability that caught US intelligence by surprise https://t.co/oSRa0eA1QR pic.twitter.com/Roxvf98wvM

— Financial Times (@FinancialTimes) October 16, 2021
The hypersonic missile, which can be guided unlike ballistic missiles, missed the target by more than 20 miles (32 kilometers), which according to top US military official, General John Hyten, was "near enough" for a first test.
However, the latest reports have revealed that while flying from the south toward China, the hypersonic vehicle launched a separate missile that rocketed away and landed safely in the South China Sea.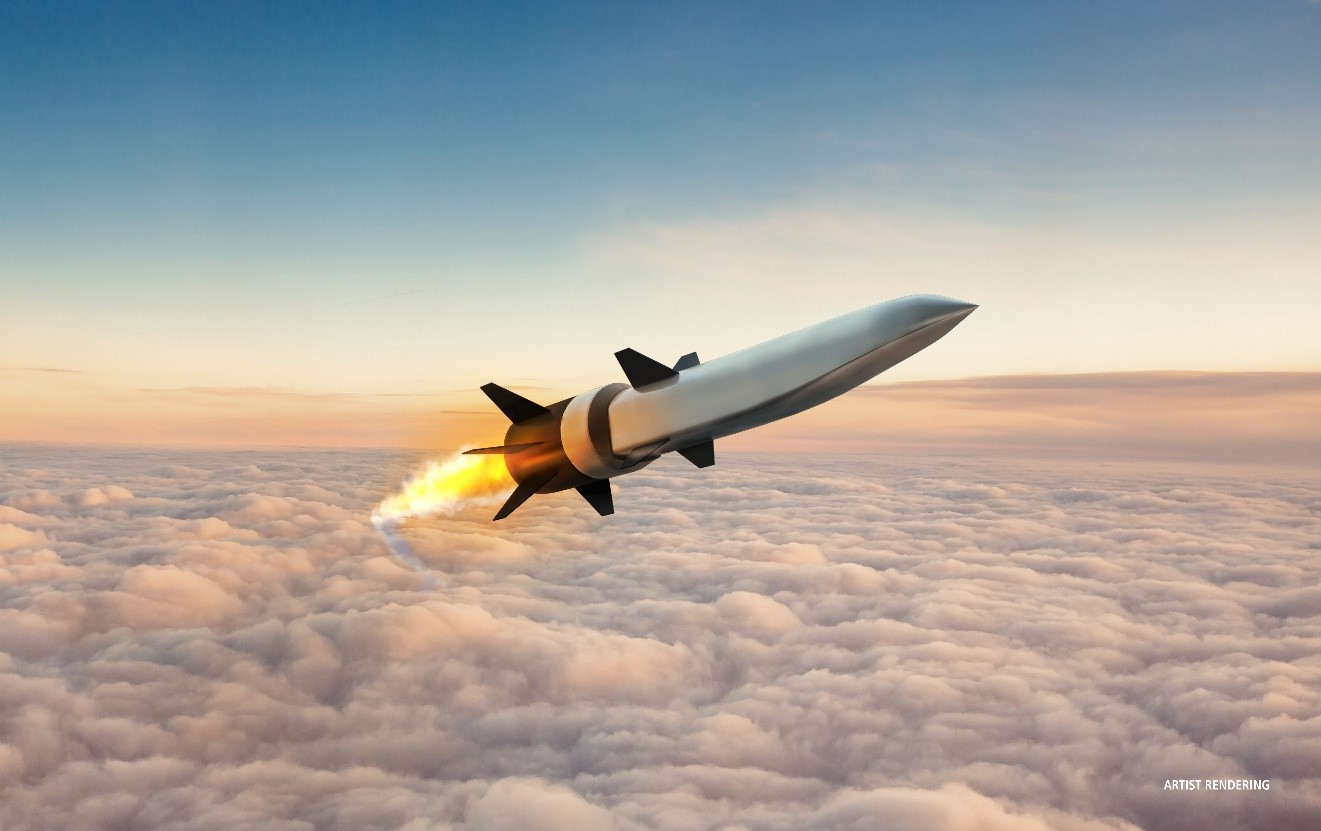 The release took place while the vehicle was traveling at hypersonic speeds, exceeding 3,835 mph (6,175 km/h). China's principal adversary, the US is still flustered and is internally brainstorming as to how China could achieve such a feat.
China's test of a globe-circling hypersonic weapon in July included the unprecedented launch of a separate missile from the ultra-high-speed vehicle, according to the Financial Times and The Wall Street Journal.
The test showed China's development of its strategic, nuclear-capable weapons as more advanced than any had thought, surprising Pentagon officials, South China Morning Post reported.
Pentagon Baffled By Chinese Missile
Pentagon technology experts are baffled as to how the Chinese were able to accomplish this extraordinary milestone. The released missile's probable purpose was unknown. It might be used to aim or deflect a hypersonic attack on an adversary country's defenses. However, it has got alarm bells ringing in the West.
A hypersonic system that can travel around the world and fire missiles at that speed is unprecedented and threatens the US, its allies and their various military assets around the globe.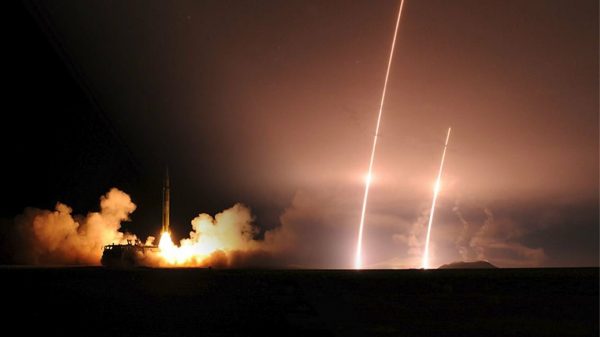 "The People's Liberation Army now has an increasingly credible capability to undermine our missile defenses and threaten the American homeland with both conventional and nuclear strikes," Mike Gallagher, a member of the House Armed Services Committee, was quoted as saying by the Financial Times.
Washington is expected to have taken cautious note of China's hypersonic test and is developing a powerful laser weapon capable of blasting missiles and drones after China's latest "nuclear-capable hypersonic missile" test.
China's Hypersonic Capabilities
China is officially known to be equipped with two deadly hypersonic missiles. The first Dong Feng-17 (DF-17), which is an HGV-equipped medium-range missile. It has a stated speed of Mach 5-10 and can carry conventional or nuclear missiles.
The DF-17 is a nightmare for all opponents, with a range of 1,800-2,500 km and a launch weight of 15,000 kg. The status of this missile, however, remains unknown.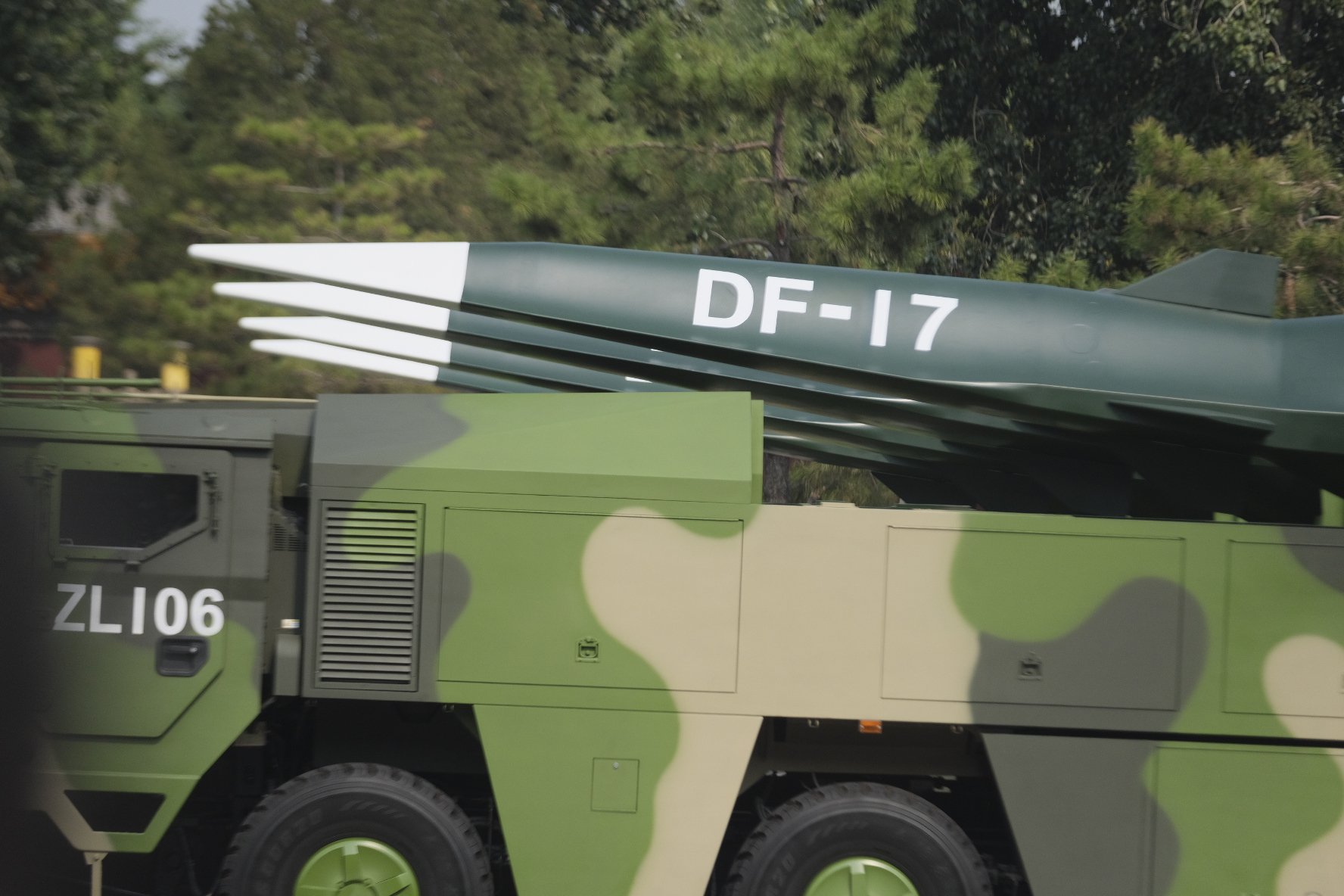 The second is the DF-ZF HGV, which also has a top speed of Mach 5-10. It appears to be capable of "extreme maneuvers" to get around hostile defenses. The DF-17 was created to work in tandem with the DF-ZF, enhancing the capabilities of both weapons by a factor of ten.
Now with the recent test, China has reportedly achieved a breakthrough in its research into hypersonic missile technology, which could give the communist country a decisive edge over its arch-rival US, as previously stated by Eurasian Times.
As tensions mount, the three major militaries of the world are expected to enhance their arsenals and improve their combat readiness. China's test does not mean an immediate deployment but it has caught its rival unawares and has the potential to trigger a more comprehensive arms race.