The Chinese People's Liberation Army recently conducted joint military drills, projecting its own J-20 Mighty Dragons as a potential aggressor aircraft amid a proliferation of US F-35 stealth fighter jets in the neighborhood.
The Chinese People's Liberation Army (PLA) Army practiced air defense with the PLA Air Force (PLAAF). The Air Force sent a J-20 stealth fighter jet as a mock enemy in a move experts said could simulate attacks by a US F-35, a stealth aircraft that poses threats to the country's national defense.
China's J-20 Mighty Dragon has steadily become the mainstay of the PLA Air Force and is now reportedly operational with all five theater commands. The country is known to be increasing production of this fifth-generation aircraft.
Early in the spring in the central region of South China's Guangxi Zhuang Autonomous Region, a PLA Air Force unit stationed in the area and an air defense brigade assigned to the PLA 75th Group Army conducted a joint confrontational exercise using realistic combat scenarios, according to a report from China Central Television (CCTV).
This development comes a year after General Kenneth Wilsbach, Commander of the US Pacific Air Forces, disclosed in March 2022 that the Lockheed Martin F-35 stealth fighters came in contact with Chinese J-20 jets at least once.
The Commander then complimented the Chinese fifth-generation aircraft in a rare admission of that kind.
At the time, General Wilsbach said, "It's a bit early to say what they intend to do with the J-20, so really all we've seen it do is air superiority," he says. "But we notice that they are flying it pretty well. We recently had – I wouldn't call it an engagement – where we got relatively close to the J-20s along with our F-35s in the East China Sea, and we're relatively impressed with the command and control associated with the J-20."
In January this year, a state-affiliated broadcaster aired a video of a J-20 squadron, saying it had done an "excellent job on regular patrols and controlling the East China Sea Air Defense Identification Zone" (ADIZ). At the same time, social media was abuzz with claims that a J-20 may have intercepted an F-35 fighter jet.
東海防空識別圏に入る外国軍用機に対しスクランブルするJ-20 pic.twitter.com/s9xromij3R

— OedoSoldier (@OedoSoldier) January 16, 2023
A story published in South China Morning Post titled "China outlines J-20 stealth fighter's role in intercepting foreign warplanes by releasing footage that may show rare encounters with F-35" was also suggestive of such an interaction.
The report cited military experts who asserted that the J-20 aircraft is the most capable of fending off foreign stealth fighters like the F-35s of the United States or the Japanese Air Self-Defense Force, even though the PLA Air Force typically sends out its J-11 and J-16 jets to intercept foreign warplanes.
A military expert Antony Wong Dong said only a peer stealth fighter could track and intercept an approaching aircraft when it has super-cruise, maneuverability, and superior avionics.
"It sounds reasonable that J-20s were sent to intercept and identify when the US or Japanese stealth fighters approach," he said.
Although these claims could not be independently verified, the recent Chinese drills are even more significant and intriguing. Amid rising tensions in the wider Indo-Pacific and specifically in the East and South China Seas, the contact between the two fifth-gen fighters is believed to be never off the table.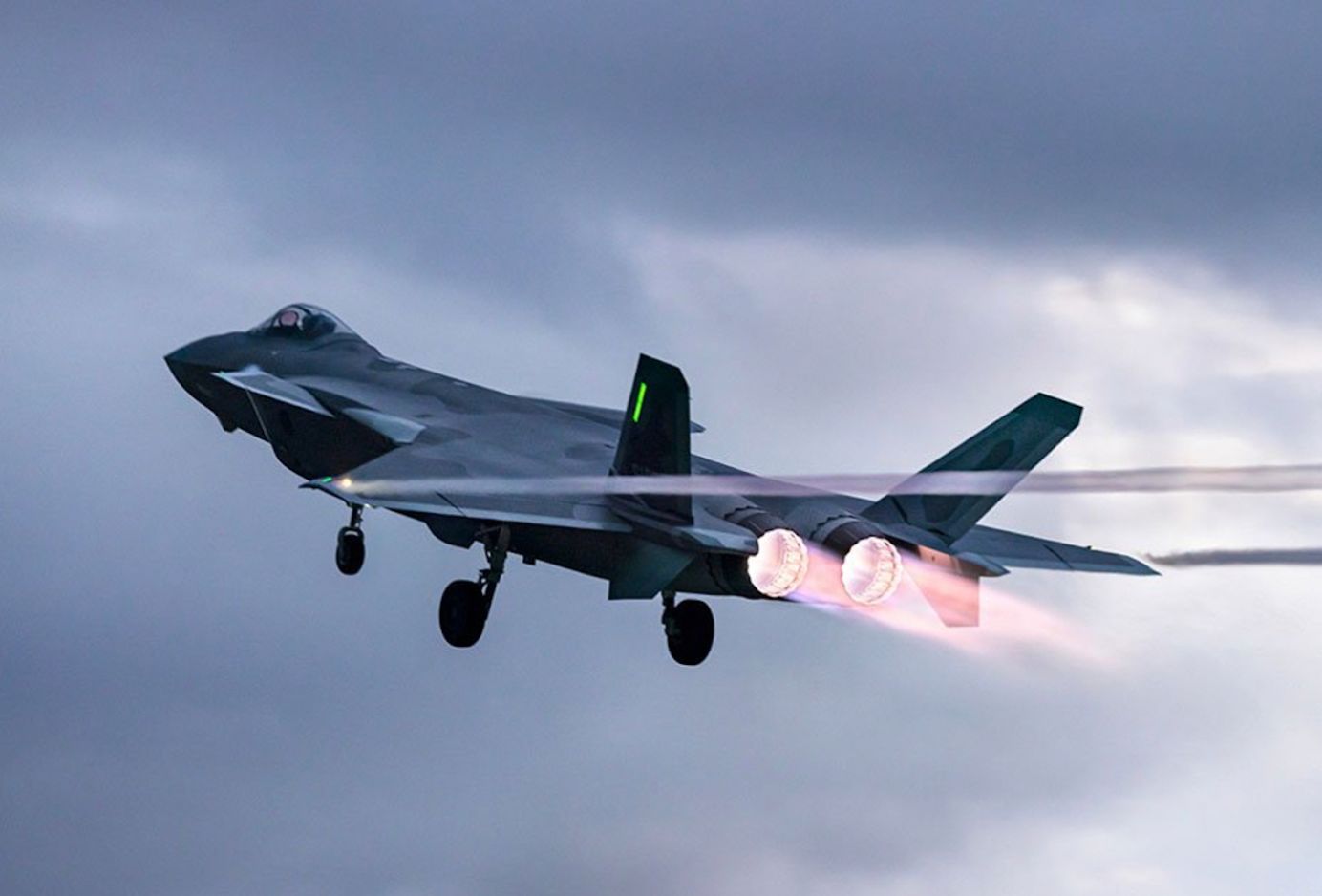 China's Drills That Simulated An F-35 Attack
The report stated that the exercise strengthened the Army and Air Force units' integrated combat capabilities by tying the command and firepower chains between them. The Army air defense brigade and the Air Force unit communicated air information during the simulation, allowing them to establish a network of air defense weapons quickly.
The report stated that the opposing aircraft unit immediately altered its formation to take advantage of the steep terrain and breach resistance at a very low altitude. However, the defending side could still lock on to the targets.
According to the CCTV report, the defending side could deploy countermeasures after the attacking side conducted an unexpected strike at night and used strong electromagnetic interference.
It also showed footage of an Army anti-aircraft artillery gun tracking and shooting at an Air Force J-20 stealth fighter jet when flying low.
A Chinese military aviation expert Fu Qianshao told Global Times that the US and its allies had ordered many F-35 stealth fighter jets, primarily intended for ground attack missions instead of air superiority missions.
Fu explained that in this case, the Army's short-range radars, infrared and optical sensors, as well as an air defense artillery guns and missiles mounted on highly mobile vehicles, become significant while the Air Force's long-range radars and missiles may lose their advantages as a result of the F-35s choosing to penetrate air defense from low altitudes as opposed to high altitudes.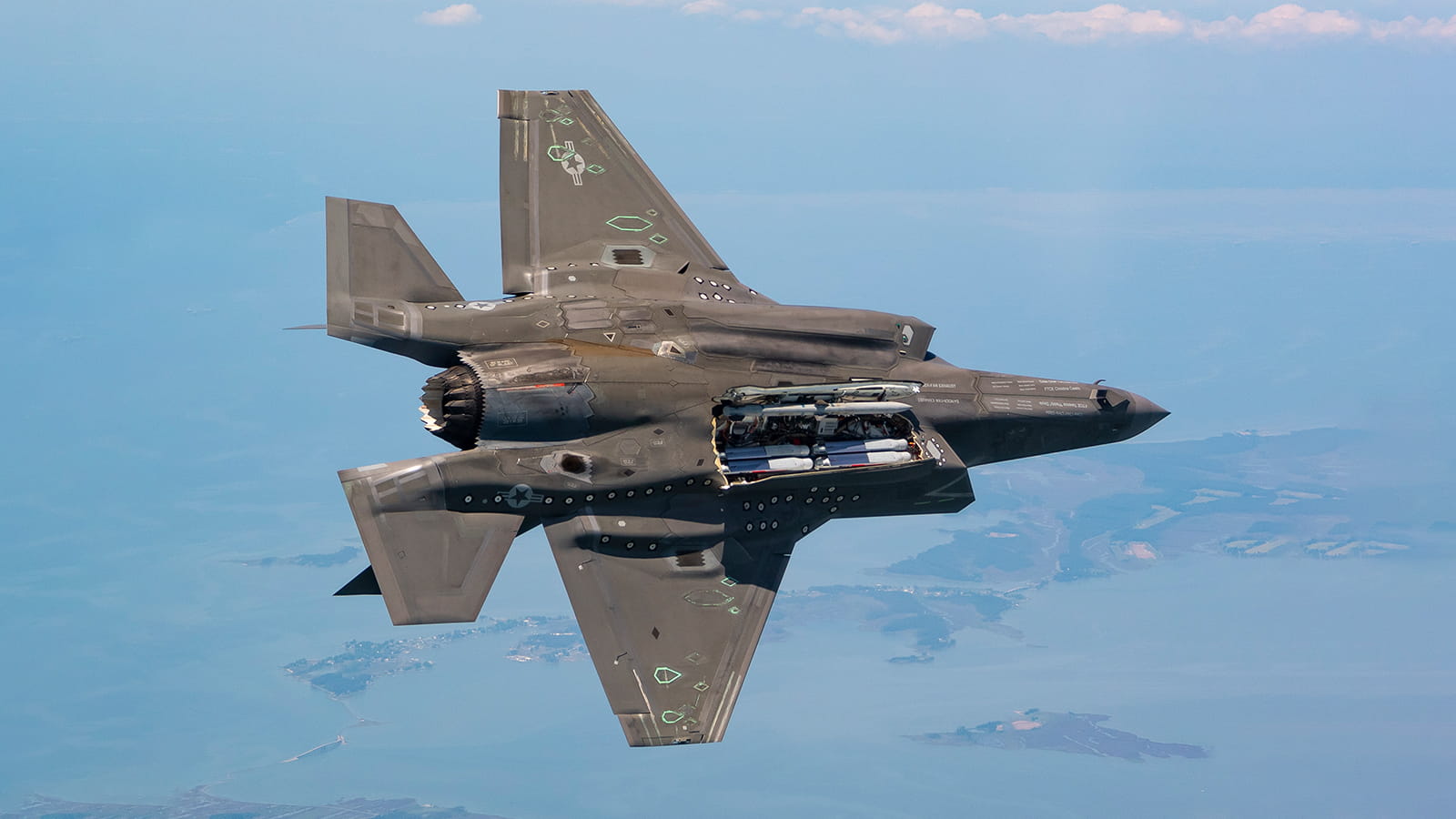 A PLA Watcher and Military analyst Rick Joe told EurAsian Times, "Fifth generation aircraft operating as a mock-up of an adversary fifth generation fighter for various roles is pretty common. The F-35 is the most common and 'numerous' fifth-generation aircraft the PLA faces. So absolutely, they would be preparing and planning how to counter them and likely been doing so nearly for two decades since the F-35 first emerged as a project."
On June 9 last year, the US Air Force re-established the 65th Aggressor Squadron (AGRS) at Nellis Air Force Base in Nevada. EurAsian Times reported, at the time, that the unit would only fly the F-35A Lightning II and would focus on mimicking China's superior airpower capabilities.
Last month, the squadron was finally activated. Brig. Gen. Trey "Lou" Rawls, Commander of the USAF's Air Force Operational Test and Evaluation Center (AFOTEC), has become the first general officer to be certified as a fifth-generation aggressor pilot on the F-35A Lightning II aircraft with the 65th AGRS.
It merits underlining that the F-35 Lightning II stealth fighter jets are currently the most hot-selling fifth-generation fighters, with demand mounting in the Asian continent, particularly in China's neighborhood.
This demand is reportedly supplemented by Beijing's aggressive expansion and intimidation of its regional rivals. Major US allies, Japan and South Korea, have their own F-35 stealth combat jet inventories.
With tensions rising in the region, especially in the Taiwan Strait, military experts believe that a military confrontation between Beijing and Washington is just a matter of time. On top of that, US President Joe Biden has repeatedly asserted that his country would come to Taiwan's aid if China attacked the self-ruled island state.
Military experts believe that by virtue of its geographical proximity, principal US ally in the region, Japan may find itself in a position where joining the conflict becomes inevitable. This scenario, hypothetical and far-fetched as it is, could lead to a possible confrontation between the Chinese J-20 and the US F-35, and both sides seem to be preparing for it.
Contact the author at sakshi.tiwari9555 (at) gmail.com