A Chinese media report revealed that another country had requested the supply of a large number of J-10CE fighter jets. If a deal goes through, Sudan will become the second country after Pakistan to operate the single-engine Chinese fighter aircraft.
Chinese Missiles 'Zoom Over' US Patriot Defense Systems; Experts Decode Why Taiwan Did Not Intercept PLA Missiles
After years of hesitancy about the East African nation's selection for its next generation of combat aircraft, the Sudanese Defense Ministry is starting negotiations to purchase Chinese J-10C fighter fighters, according to the Chinese magazine Myzaker.
Sudan was earlier believed to be in talks with Russia to buy Su-35S and Su-30SM heavy-duty fighters in 2017. These talks went far enough for a Su-35 contract to be falsely widely publicized in November 2017.
Despite increasingly louder calls for western fighters, Su-30 procurement was still a strong possibility in 2020.
The Sudanese government moved to deepen its defense and economic ties with Russia in 2017, when the country's then-president Omar Al Bashir alleged a Western conspiracy to divide his country further and that Russian backing would be crucial to preventing it. However, a western-backed coup in 2019 dissolved the Sudanese government and changed military realities.
The Sudanese Air Force uses two fighter classes: heavier, longer-range Su-24 attack fighters purchased from Belarus and improved versions of the Russian MiG-29 armed with contemporary R-77 air-to-air missiles.
It also employs Russian Su-25 ground attack aircraft and has remained a significant customer of Russian helicopters such as the Mi-24 and Mi-35.
Chinese JL-9 fighter/trainers, ordered in 2017 and used as light attack aircraft in Sudan, are its most recent acquisition and by far its most modern class of combat jet.
Besides, the Sudanese Air Force also operates the American C-130s, French Puma helicopters, German Bo 105 helicopters, and Chinese A-5, PT-6, FTC-2000, and K-8 aircraft.
Not just that, it also shares information among its Chinese, Russian and Western aircraft, according to the chief of staff of the Sudanese Air Force. "Sudanese engineers have been able to adapt Eastern and Western platforms," Lt. Gen. Pilot Salah Eldin Abdelkhaliq Saeed said at the second Manama Airpower Symposium.
Chinese J-10C fighters For Sudan
Although Sudan became one of Africa's top air powers and defense producers under the leadership of Al Bashir, delays in making new purchases have caused a decline in its position, as neighboring Egypt has acquired more modern MiG-29M fighters and Ethiopia recently contracted to purchase contemporary Chinese L-15 fighters.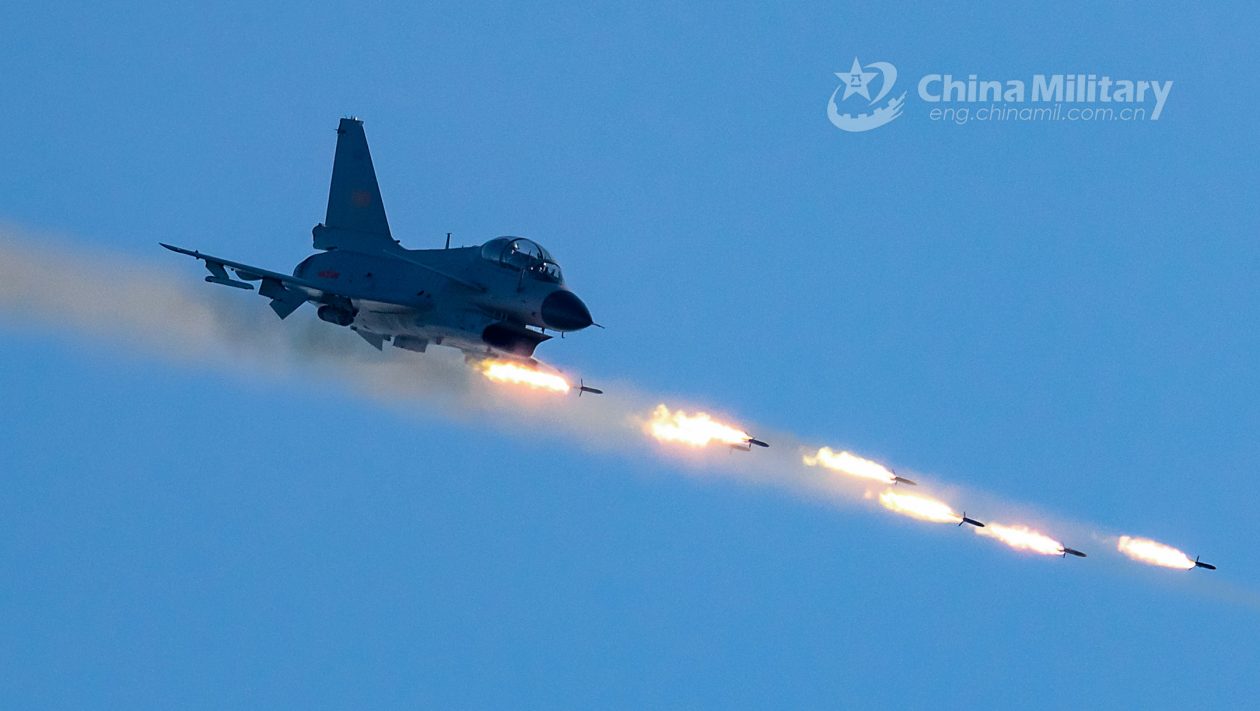 After the coup of 2021, the government of Sudan led by General Abdel Fattah al-Burhan was presented with the opportunity to expand defense ties and diversify military acquisitions. The United States has fiercely condemned the coup.
This is potentially where the Chinese J-10C comes into the picture. EurAsian Times, however, could not independently verify these claims.
The J-10C is a medium-weight, all-weather jet capable of carrying fourth-generation air-to-air missiles like the PL-10 and PL-15, which have ranges beyond optical range.
#BreakingNews
◾#Chinese media claims that #Sudan is keep to buy J-10 aircraft from #China.
◾After #Pakistan, Sudan could become 2nd operator of J-10.
◾ It's not Confirmed that which J-10… J-10C or J-10B… pic.twitter.com/x7COYt5DVG

— AM Raad (@AMRAADfdg) July 31, 2022
Since entering service in 2018, the J-10C has been regarded as the world's most capable single-engine fighter. The fighter is being produced on a broader scale than any other type, with Pakistan starting to form its first unit in February 2022 and China reportedly already fielding over 200.
The J-10 features a wide delta wing and two canards directly behind the cockpit for greater maneuverability. The weaponry is comparable to the MiG-29 and F-16, with three weapon pylons on each wing and three on the belly—the indigenously manufactured WS-10 Taihang engine powers the J-10C variant, as earlier reported by the EurAsian Times.
The fighter's strong AESA radar, reduced radar cross-section, and availability of the highly long-ranged AESA-guided PL-15 air-to-air missile are some of its most prominent characteristics.
Following the July sighting of a modified J-10 aircraft with an enlarged spine, perhaps holding electronic warfare equipment, the focus has shifted to a great degree of customizability of the aircraft.
The canopy's single-piece form also omits the support framework that frequently facilitates radar reflection. Even the main delta wing appears straight without the twisted surface found on the older J-10, J-10B, and J-10C models. It improves aerodynamic control and increases maximum speed while reducing drag.
If bought by Sudan, the J-10C will be a strong competitor for the title of the most capable fighter on the African continent, especially given that Egypt's Rafale aircraft lack Meteor air-to-air missiles, and it looks that its efforts to receive Su-35 fighters from Russia have stalled.
While bringing Sudanese avionics and network-centric warfare capabilities up to the most current standards, rarely fielded in the region, the fighter would revolutionize aerial warfare capabilities in Sudan.
When tensions between NATO and Russia are at an all-time high, the fighter will be less controversial politically. Unlike Russian jet purchases, acquisitions of Chinese aircraft won't result in American sanctions under the Countering American Adversaries Through Sanctions Act.
That being said, it would also be an opportunity for China to enter the African continent in a big way when the United States remains invested in East European markets owing to the Russian invasion of Ukraine. Pakistan's successful aircraft induction could be an alluring precedent for the unstable East African nation.