As China continues its aggressive posture against Taiwan and India, will its newly-unveiled JH-7A2 aircraft add to the mounting concerns of neighbors?
China's People's Liberation Army (PLA) showcased the latest variant of the JH-7 fighter bomber, designated as the JH-7A2, at the recently-concluded Zhuhai airshow. This features upgrades in terms of surface attack weapons including standoff weapons, laser-guided bombs (LBG), and munition dispensers.
The JH-7A2 is a bomber designed with maritime and land attack roles in mind. It was in August 2019 that the JH-7A2 participated in the Aviadarts competition as part of the Army Games, meaning that the aircraft has been wargaming for over a year.
The JH-7 or Jian Hong-7 is a twin-engine, two-seat, lightweight fighter-bomber designed and developed by Xian Aircraft Industry Corporation. The export variant of JH-7 is known as the FBC-1 'Flying Leopard'.
About 70 JH-7 aircraft, which entered into service in 1992, are currently operational worldwide, according to Air Force Technology.
Chinese analysts have pointed out that the JH-7 will continue to be used by the PLA in addition to the J-16 multi-role fighter jet.
The fighter-bomber was seen outfitted KL700A electronic countermeasures (ECMs) pod on an outer wing pylon and heavier KG800 ECM/jammer pod on the inner wing pylon. These pods were earlier seen on the JH-7A, however, they were not exposed to the public.
Indian analysts Major General VK Madhok (Retd) and Colonel Vinay B Dalvi (Retd) believe that the JH-7A2 might be used as a strategic bomber in a potential military invasion of the island nation of Taiwan. However, as of now the technical details of this aircraft continue to remain under wraps.
The fact is that strategic bombers alone may not be enough for China if it indeed decides to invade the self-governing island. Such a maneuver would require a broader military approach.
Air Marshal Bhushan Nilkanth Gokhale (Retd), a former Vice Chief of the Indian Air Force (IAF), told The EurAsian Times, "Undoubtedly the People's Liberation Army Air Force is getting the latest technology and their prowess is something that will need to be countered for protection of Taiwan."
"I think the geopolitical and geoeconomic factors will outweigh purely military action. Taiwan has shown great restraint in the face of increasing provocations. I think the US carriers are on the way apart from other measures," added the former IAF Vice Chief before signing off.
Chinese Incursions Into Taiwan
The EurAsianTimes had reported on repeated PLAAF incursions into Taiwanese territory. The largest aerial incursion was reported on October 4, 2021, when China sent 52 aircraft, including 12 nuclear-capable bombers, to Taiwan's air defense identification zone (ADIZ).
The 149 sorties in the first four days of October marks a 27% increase from the number of flights logged throughout last month. In a tweet, Taiwan's Defense Ministry said 52 Chinese aircraft were spotted violating ADIZ norms on October 4. They included 34 J-16s, 2 Su-30s, 2 YS-8 anti-submarine warfare planes, 2 KJ-500 AEW&Cs, and 12 H-6 bombers.
In June this year, the Taiwanese government said that 28 Chinese PLA Air Force aircraft entered their ADIZ. This incursion also included fighters and nuclear-capable bombers. On 12 April, Beijing sent 25 warplanes into Taiwan's ADIZ.
Analysts had said that the aim was to build up more pressure on the island while also simultaneously sending a message to Washington, which has been throwing its weight behind Taipei.
How Potent Is JH-7A2?
The JH-7A2 is an upgrade of the obsolete JH-7 and can be considered a low-cost option for ground attack and can therefore be fielded in larger numbers. The enhancements in avionics also help it to field newer standoff weapons something akin to the Jaguar Darin upgrades.
When asked about this development and the incursions over Taiwan's ADIZ, another analyst who served as a fighter pilot in the Indian air force said requesting anonymity that there is no correlation between the two developments in his professional view.
A retired Indian naval aviator said the development of the JH-7A2 or any other platform makes no difference, and that such comparisons are meaningless. South Asian airpower analyst, Miguel Miranda opined that there may be a possibility that the JH-7A2 may be meant for the export market as the PLAAF has all the strike aircraft it needs.
Analyzing PLA Strategy
Miranda shared his insights on what a possible annexation of Taiwan by China could look like. "I want to take a contrarian view on China's longstanding goal of annexing Taiwan that isn't shaped by how US-based writers and analysts calculate Beijing's (and the PLA's) behavior. In my opinion, the PLA is now in high enough readiness to begin Taiwan's annexation through 'gray zone' and 'below threshold' warfare.
"Neither of these efforts, as ambiguous as they appear, fit the largely US-centric hypothetical scenarios where the PLA launches a conventional invasion of Taiwan. I must emphasize that a huge flaw in the US rationalizing its strategic competition with China is if it assumes there's a large enough toolkit-military strength, diplomatic pressure, economic sanctions to deter and defeat China. But what if the US has made a terrible misjudgment?
"Taiwan, on its own, doesn't have the military strength to hold out against China. Now, let's examine the limits of the US 'strategy' versus China with regard to Taiwan. First, if having a clear path to reinforcing Taiwan with carrier strike groups and marines is the best contingency to save the island, this might now work! Especially now that we have evidence of how Chinese airpower can encircle and blockade the whole island.
"Secondly, on the diplomatic front, China can't be vilified to adjust its behavior. We have seen this during the unrest in Hong Kong. We have seen it when the alleged Uighur genocide became public knowledge. We saw it when the Chinese military established a permanent presence in the South China Sea. Pressure doesn't work on China.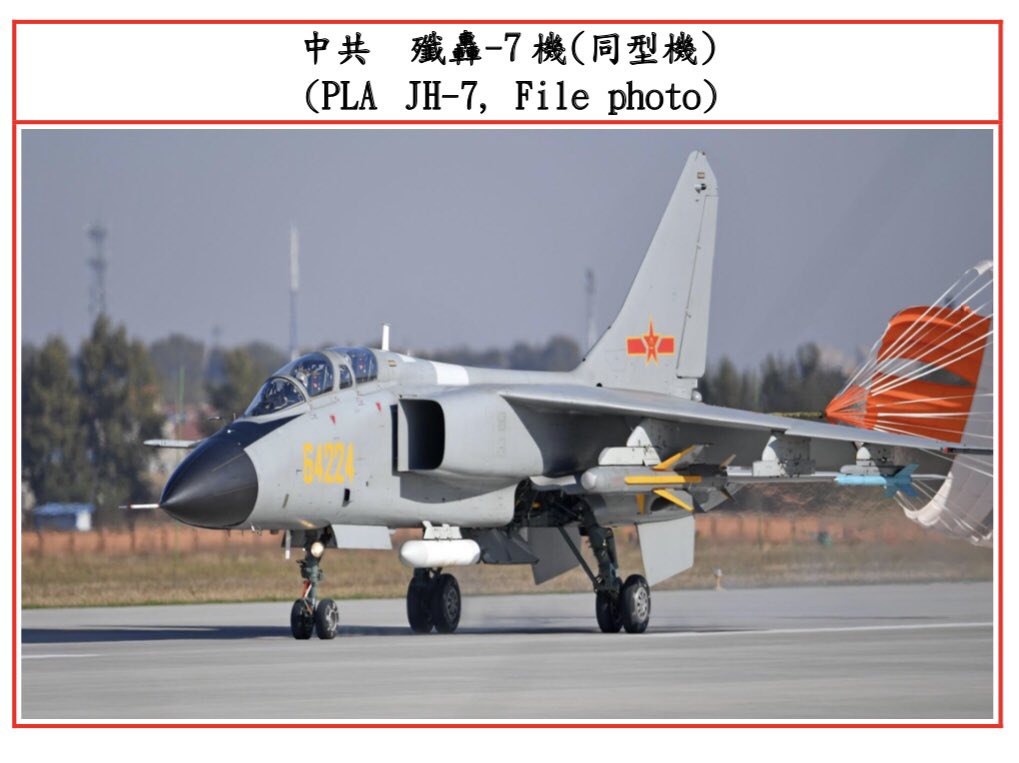 "Thirdly, imposing sanctions on China might actually hurt the global economy more than it may hurt China. How come? We all lived through the pandemic year of 2020. We now know what a contraction in global trade flows looks like and nobody wants to repeat this process.
It's also important to emphasize that China's pandemic response offers a useful enough glimpse on its war-time social controls when faced with a national crisis. It can stifle any dissent and do whatever it takes to fortify its society against an external threat.
"The world also misunderstands China's economic strength. It can be very self-sufficient if trade barriers are imposed by the US and its allies. Besides, there's still the rest of the world it can trade with.
Let's also rubbish the notion that a maritime blockade can 'choke off' the Chinese economy. It won't work because China's military can easily defeat any blockade over choke points thanks to its long-range UAVs and hypersonic missiles and strategic bombers.
"So, if we must contemplate an invasion of Taiwan, I will risk a guess that such an invasion is underway, and China is taking its time. We've seen this happen before. If the adversary is determined, wait them out! If Beijing can use diplomatic incentives/threats and slight economic pressure to erode Taiwan's sovereignty I think this is how the 'war' is playing out without a shot being fired," the South Asian airpower analyst concluded in his assessment.
Aritra Banerjee is a defense journalist who has worked in both online and print media. He has laid an emphasis on issues related to military human resources, tactical psychology, military-media relations, professional military education, and combat fitness. He can be reached on email: aritrareporter@gmail.com.