China's JL-10 trainer which crashed last week is based on the design of a Russian trainer aircraft. At a time when Moscow is fighting an intense war in Ukraine, a viral video from China revealed that Russian pilots could be training the PLAAF pilots.
A Hongdu JL-10 or L-15 supersonic advanced jet trainer flown by the People's Liberation Army Air Force (PLAAF) crashed in Caolu Village in Yucheng County, Henan Province's Shangqiu City, on April 23. Both pilots of the aircraft successfully parachuted before the crash and were found in a field, waiting to be rescued.
A video taken after the crash that went viral on social media led to suspicions that the instructor pilot in the video was Russian.
According to the US and Chinese social media claims, the video demonstrates that the Chinese air force is receiving flight training from Russian instructors. Locals from the county captured the scene and pilots on video and shared it online, Washington Times reported.
Shortly after ejecting from the JL-10, two pilots were seen in a field with minor injuries. One pilot, dressed in a Chinese air force uniform, conversed with his commander in Chinese on his telephone. The second pilot was believed to be a Caucasian with red hair who spoke English with an accent.
"Don't do that," the foreign pilot said to one villager using a video camera. The Chinese social media described the Caucasian pilot as Russian and the same was corroborated by some other defense experts. However, there has been no official word from the PLA Air Force.
This development comes even as Russian troops are pushing aggressively against Ukrainian defenses to seize territory. Though China has condemned the war and has called for an end to violence, it has refused to directly condemn President Putin.
On the contrary, it reaffirmed its friendship with Moscow as 'rock-solid' on one occasion, a few days after the invasion was launched.
While China has reportedly refused to offer any direct assistance to Russia in its invasion of Ukraine, a Russian pilot's presence in China signals a 'business as usual' approach in the China-Russia ties.
Is China Self-Sufficient?
The video of the two downed pilots showed a villager asking, "Are you a member of the People's Liberation Army?" The villager then pointed to the foreigner and asked, "Who is that?"
"This is our instructor," the Chinese pilot responded. "Don't take photos." The video ended at that point.
Can anyone identify the nationality of the apparently Russian flight instructor in this JL-10 crash video? @bellingcat @christogrozev https://t.co/y67TOV91SI

— Bill Gertz (@BillGertz) April 25, 2022
The JL-10 trainer is a Chinese-built aircraft based on the Russian Yak-130 trainer. Russian flight instructors are frequently sent to train pilots in Moscow-designed aircraft. Non-Chinese pilot instructors, on the other hand, are regarded as a Chinese military secret.
According to commentators, the People's Liberation Army claims that its armed forces are self-sufficient and do not rely on foreign training.
However, Russian flight instructors have been training Chinese pilots on the JL-10 for at least a year, according to a Chinese dissident source speaking to Washington Times. Chinese pilots were also taught how to land aboard aircraft carriers by Russian military instructors.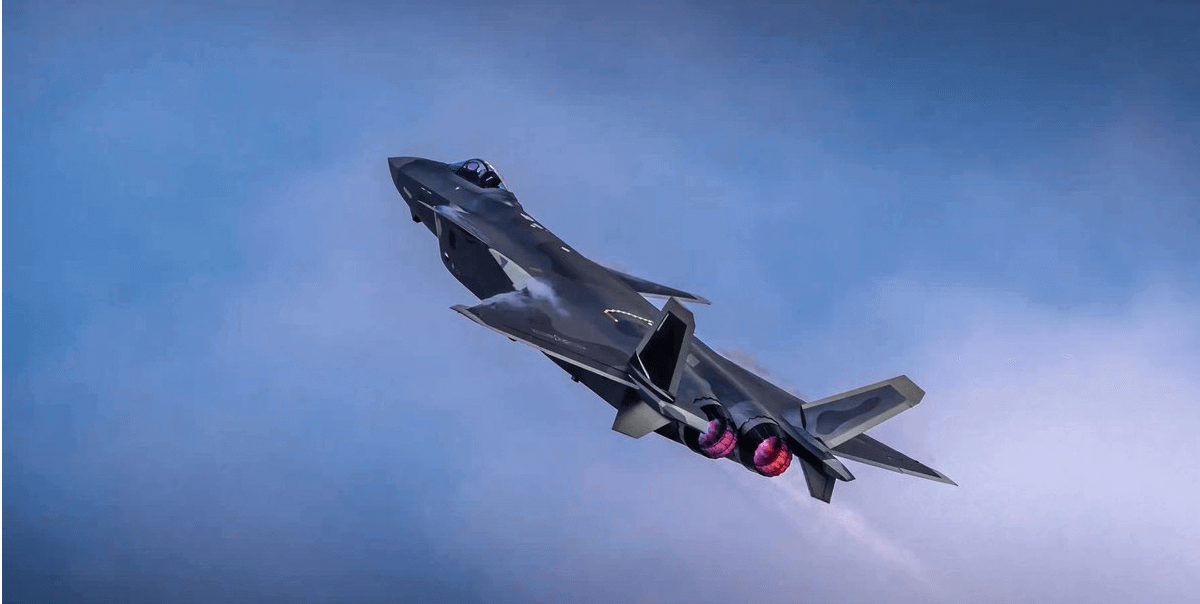 According to a recent study by Derek Solen, a civilian analyst with the US Air Force's China Aerospace Studies Institute, the JL-10 training will be used to prepare combat pilots for the fifth-generation J-20 aircraft.
The J-20 Mighty Dragon is China's most advanced stealth fighter jet which has been pressed into patrolling the East and South China Seas in the Indo-Pacific region.  The Air Force think tank research said that the Chinese flying instructors "did poorly".
"While the [PLA air force's] policy ensures that new flight instructors be relatively experienced pilots and that the flight academies be more closely connected to operational units and their real-world missions, the flight academies are making efforts to give their current flight instructors opportunities to gain the experience and skills that their new colleagues should have," he said.
The first group of PLAAF pilot trainees that were directly trained with third-generation fighter jets had completed their solo flight evaluation in January this year.
According to reports, the PLAAF began a new training method for pilots at the Shijiazhuang Flight Academy in 2021 including the introduction of JL-10 fighter jets, which were previously commissioned to combat troops. As a result, following graduation, the young pilot cadets who were taught with the JL-10 at the academy could assume the role of combatants of third-generation fighter jets.
JL-10 Advanced Trainer
The Hongdu L-15 or JL-10 is a two-seat, twin-engine supersonic aircraft designed to meet the growing need for pilot training in the PLA Air Force.
Except for having two afterburning engines, this Chinese light-attack aircraft is similar to the Leonardo M346 Master. If one engine fails, the aircraft can still be supported by the other.
In November of last year, China's L-15 advanced jet trainer made its debut at the Dubai Air show 2021. This was seen as a significant step in promoting its trainer jet to Middle Eastern countries looking to diversify their military import options away from the West. Later in February this year, the UAE announced it was buying the aircraft from China.
There are two versions of the L-15: advanced jet training and lead-in fighter training. Advanced trainer jets teach student pilots how to fly supersonic aircraft and perform complex aerial maneuvers, whilst lead-in fighter training jets are improved versions of advanced jet models that emphasize familiarizing trainees with combat maneuvers and skills.
Earlier this month, the JL-10 fighter took part in drills in which it dropped bombs for the first time. An expert had then stated that when the cadets graduate and join formal missions with real fighter jets, they will not have to learn everything from scratch.
The Chinese Ministry of Defense or the PLA Air Force is yet to clear the air about the instructor pilot. However, from what the observers believe, China's association with Russia is continuing and the pilots are being trained by Russian instructors in full earnest, to take over next-generation fighter jets.