Images of what seems to be a high-altitude, long-endurance airship flying close to the northern Philippine island of Luzon near the South China Sea have surfaced online.
The images appear to have first emerged on Facebook last week. However, the original post seems to have now been deleted. Nevertheless, the images are still doing the rounds on social media.
The photographs are said to have been taken by an individual in the Pangasinan province on Luzon island, the western part of which protrudes into the northern end of the South China Sea (SCS).
However, it is not clear when the photographs were taken.
This was taken recently in Pangasinan, Phillipines. Posted by Redditor gagsti02: pic.twitter.com/sr7TBaYtGJ

— Spacecowboy78 (@Spacecowboy781) December 18, 2022
The object in the images appears to be a teardrop-shaped airship having four tail fins.
Based on the images, it is impossible to determine whether the supposed airship has a translucent or metallic-like exterior. However, the latter seems more probable, considering the highly reflective surface, as seen in the images.
However, the images appear to show the object far from the photographer, and the reflection could be produced by a wide variety of materials when viewed from a considerable distance.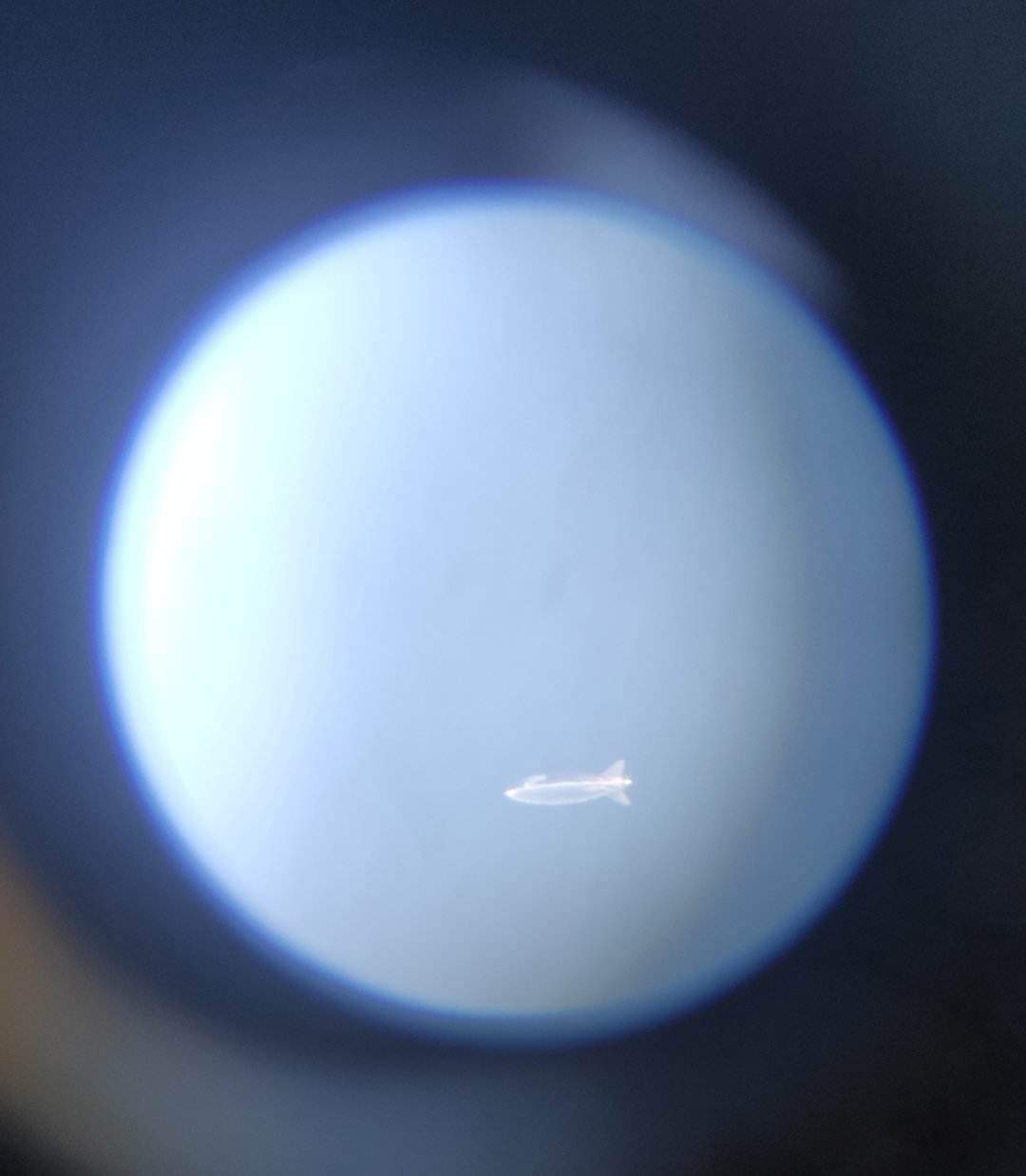 Likewise, it is also impossible to determine the object's size or how high it might be flying, given how far away it appears from the person taking the photographs. It is also unclear whether the object has any propulsion system or other equipment fitted.
Was A Chinese-Made Airship Gathering Intelligence?
While it remains unknown to whom the flying object in question belongs, its general shape broadly resembles several high-altitude, long-endurance airship types that Chinese companies are known to be developing.
For example, the Tian Heng unmanned solar-powered airship was designed primarily for operations at stratospheric altitudes.
The stratosphere usually lies 23,000 to 66,000 feet above the Earth's surface. Airships such as Tian Heng are typically intended for operations at the higher end of that range.
According to an investigative report by Open Source Analyst Tom Jarvis, the Tiang Heng, whose present status is unclear, is probably associated with a huge airship hangar situated South of Boston Lake in the remote area of China's Xinjiang Autonomous Region.
It is around 104 kilometers from Korla, known for military use, particularly for missile testing and demonstrations. The People's Liberation Army's (PLA's) Unit 63618, which works with ballistic missile defenses, is based in Korla.
However, it cannot be said with certainty if this hangar is for military purposes because, according to this scientific paper, it appears to be for a stratospheric airship designed for meteorological measurements.
Notably, a 2018 academic paper published in the Chinese Journal of Aeronautics, which discusses the Tian Heng design, notes that a very-high-flying, long-endurance airship could offer an "affordable part substitute for a near-earth orbit satellite or… eliminate the need for multiple aircraft sorties to sustain continuous on-station keeping" while performing tasks related to "earth observation, maritime monitoring, missile warning, communication signal relays, etc."
Apart from that, China had also begun testing the Yuanmeng airship in 2015, which can reportedly detect threats such as stealth aircraft, cruise missiles, missile launchers, and warships from hundreds of kilometers away.
Yuanmeng can reportedly also act as a communications relay to Chinese aircraft and drones in the event of a loss in satellite communications.
According to Yu Quan, a scientist at the Chinese Academy of Engineering, airships are ideal for long-duration flights in near space – between 20-100 kilometers altitude –meaning they could have a constant line of sight over a hundred thousand square kilometers.
This is an essential requirement for radar and imaging, as it would provide increased warning time against low-observable threats like cruise missiles, giving Chinese forces a greater opportunity to detect and shoot down such threats.
Also, it would be difficult for fighters and surface-to-air missiles to attack near-space objects.
At least one tethered aerostat, a lighter-than-air system attached to a fixed anchor on the ground that could provide more limited and localized surveillance and other capabilities for long durations, has been observed in the past at the Chinese base at Mischief Reef in the Spratly Islands.
High Flying Object Spotted Amid Increasing China-Philippine Tensions
A Chinese-made Airship operating near the Philippines would not be surprising, considering the rising tensions between Beijing and Manila in recent years.
An instance of this was witnessed earlier this month when Philippine officials strongly deplored recent Chinese incursions in disputed waters in the South China Sea (SCS) as an 'unacceptable' action that violated the country's sovereignty.
Since early this year, Chinese vessels allegedly operated by militias have been swarming Iroquois Reef and Sabina Shoal in the West Philippine Sea.
West Philippine Sea is Manila's term for the eastern part of the South China Sea (SCS) that lies within the Philippines' exclusive economic zone (EEZ) but overlaps with China's nine-dash line claims in the SCS.
As per the 1982 UN Convention on the Law of the Sea, coastal states are allotted 200 nautical miles (370 kilometers) EEZ from their shores.
In 2016 the Permanent Court of Arbitration (PCA) in The Hague dismissed China's nine-dash line claims in the South China Sea and ruled that the Philippines has sovereign rights over the waters within its EEZ. However, Beijing does not recognize this ruling.
Also, in November, a Chinese coast guard vessel forcefully retrieved Chinese rocket debris that the Philippine Navy found floating off the coast of Philippine-administered Thitu Island, which is also a part of the Spratly archipelago.
PH Senator Francis Tolentino played this video in a privilege speech yday showing the Nov 20 South China Sea encounter bet. the PH Navy & Chinese Coast Guard, which gave conflicting accounts. Tolentino says video backs PH Navy statement that China "forcefully" took rocket debris pic.twitter.com/ODJgu8SBBw

— Mara Cepeda (@maracepeda) December 15, 2022
The Chinese vessel allegedly blocked a Philippine naval boat twice before taking the debris it was towing off Thitu Island.
Notably, the incident occurred the same week US Vice President Kamala Harris visited the Philippines and reiterated support for Manila in the event of an armed attack in the SCS.
That said, it cannot be said that the apparent airship in the images taken from the northern Philippine island of Luzon near the South China Sea is a Chinese object.
However, the Chinese military is known to explore high-flying lighter-than-air platforms for intelligence, surveillance, and reconnaissance missions over long durations.