China has managed to stun the world again. A Chinese satellite was observed grabbing another space asset out of its normal orbit and tugging it into a different path, a few hundred miles away.  
On January 22, China's Shijian-21 satellite (SJ-21), went missing from its orbital slot for a few hours during daylight, making observations with optical telescopes difficult. SJ-21 was then seen performing a "large maneuver" to approach a dead BeiDou Navigation System satellite.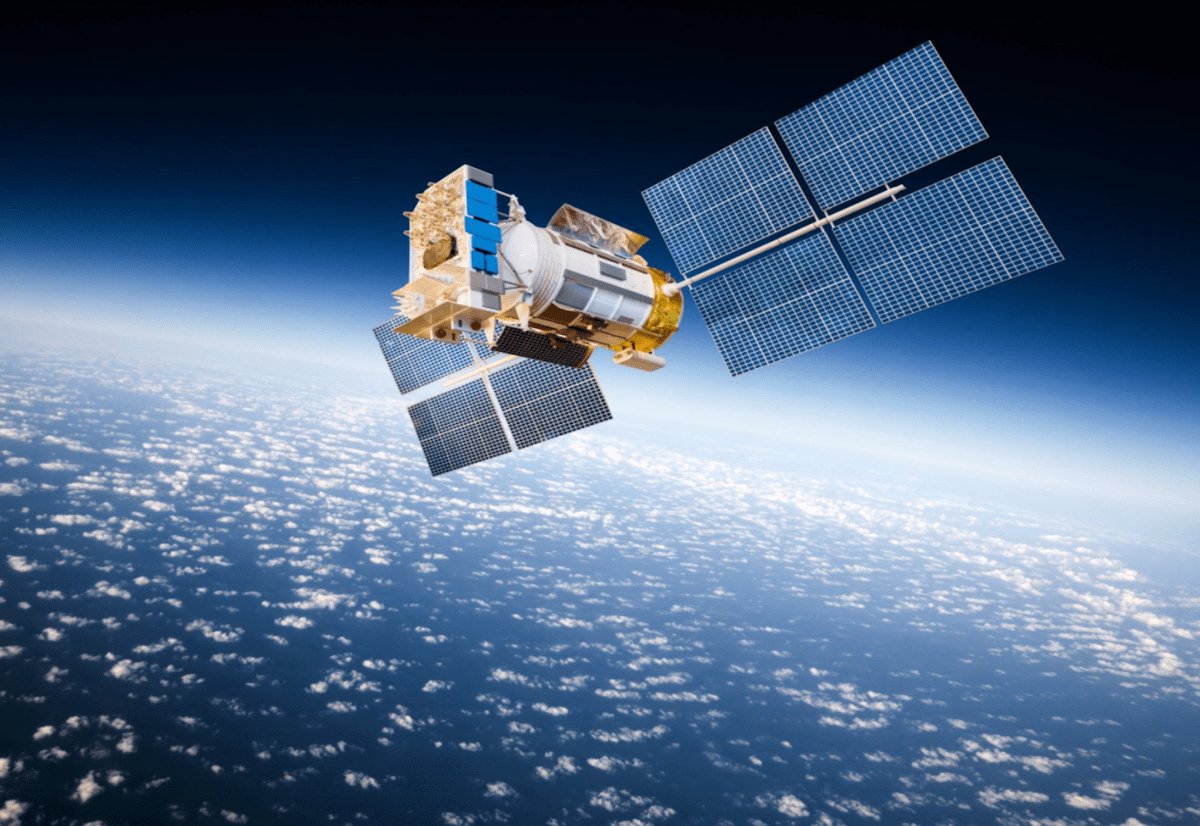 SJ-21 then hauled the dead satellite out of its usual geosynchronous orbit and positioned it in a graveyard orbit a few hundred miles away. Graveyard orbits are intended for defunct satellites nearing the end of their service life — the idea is to reduce the risk of their collision with operational assets.
Exoanalytic Solutions, a commercial space awareness organization, caught the glimpse of this odd maneuver. Brien Flewelling of Exoanalytic Solutions said the SJ-21 "appears to be functioning as a space tug", during a webinar hosted by the Center for Strategic and International Studies (CSIS) this week. 
According to newly-released tracking data from the US Space Force's 18th Space Control Squadron (SPCS), Shijian-21 undocked from Beidou-2 G2 on January 26, dumping the defunct satellite into a disposal orbit. Since then, Shijian-21 has returned to GEO. 
Shortly after its launch in 2009, Beidou-2 G2 failed in orbit. It had been floating in orbit since 2010 and may have partially shredded at some time. Geostationary orbit matches Earth's rotation and seems to be anchored over a point on Earth below, giving the GEO belt attractive orbital real estate for weather monitoring, communications, and spying.
What Is An OSAM Satellite?
A Long March 3B-rocket had launched Shijian-21 into geosynchronous transfer orbit in October 2021. The spacecraft is classified as an OSAM (On-Orbit Servicing, Assembly, and Manufacturing) satellite, which is a broader category of assets intended to go close to and engage with other satellites.
China's state media reported that SJ-21 would "test and verify space debris mitigation technologies," but no more specifics have been released. The Shanghai Academy of Spaceflight Technology developed the Shijian-21 spacecraft. 
The launch, however, came after the SAST unveiled a servicing satellite model, dubbed a space fuel tanker, at an airshow last September. The spaceship's model included robotic arms that might be used to attach to another spacecraft.
In November 2021, an unknown object was detected orbiting alongside SJ-21. It was first classified as a spent apogee kick motor by the US Space Force, which later speculated that it could have been an experimental payload intended to assess SJ-21's ability to conduct remote activities. 
New Technology Sparks Concern
The latest maneuver of SJ-21 raises concern about the military implications for such satellites. While SJ-21's actions can be monitored, "the intent behind it and what China plans to do with this technology is a more subjective assessment," Todd Harrison, head of CSIS's Aerospace Project, told Breaking Defense, adding the satellite's actions present "more questions than answers." 
The fact that China currently possesses these capabilities in orbit confirms the Pentagon's concerns about China's booming space technologies in recent years. Spacecraft like SJ-21 and others "could be used in a future system for grappling other satellites," according to US Space Command chief James Dickinson, who highlighted the issue before US Congress last year. 
China launched a satellite called Shijian-21 in Nov. Look at these pictures to see what it can do. ? pic.twitter.com/YT7lgpOitA

— 彩云香江 (@louischeung_hk) January 4, 2022
There have been rumors of Chinese satellites employing robotic arms to catch other spacecraft as early as 2013. Similar capabilities have been demonstrated by a robotic arm launched onboard China's Tiangong space station's Tianhe module. 
The US Air Force's China Aerospace Studies Institute (CASI) also published a report on Shijian-21 in December 2021, suggesting that the satellite might have military as well as scientific or utility purposes. It also notes that "even Chinese media, academics, and bloggers agree with Western analysts that remote proximity operation capabilities and robotic arm technologies are dual-use."
It was also speculated that SJ-21 may include some sort of net for capturing space debris, something which also found a mention in the report. It's tough to assess the dual-use satellites' potential applications.
Although SJ-21's earlier actions indicate "technology that could enable weapons or reconnaissance capabilities", they are in line with China's peaceful economic and scientific goals in space, notably in terms of debris removal, CASI points out.
Meanwhile, China is not the only country with OSAM capabilities as European and American companies have also developed similar technology. Northrop Grumman's Space Logistics has successfully launched Mission Extension Vehicles (MEV-1 and MEV-2) and released footage of their rendezvous with target satellites.