Conjectures can provide pointers but never conclusions. However, these suppositions can reveal more than what it hides in bilateral ties.
With Bhutan's King Jigme Khesar Namgyel Wangchuck set to visit India from April 3 to April 5, in the backdrop of the comments of his Prime Minister Lotay Tshering, over the Bhutan-China boundary issue, some crucial questions are set to be discussed.
In an interview with the Belgian daily La Libre, Tshering said China is an equal stakeholder in the boundary issue.
Tshering also denied that China had encroached on any territory of Bhutan despite years of reports saying that China has constructed villages inside Bhutan. These comments have led to concerns that Bhutan might be ready to cede territory to China in a settlement.
Bhutan has been called many names in history, but nothing fits more apt than what Penjore Dorji named the Druk Kingdom. In his paper titled, 'Security of Bhutan: Walking Between the Giants,' published in the Journal of Bhutan Studies, Dorji, an Assistant Professor of the Royal Institute of Management, called the country "a yam between two boulders."
The country's geostrategic location makes Bhutan very important in big neighbors' perception of security. The paradox about China and Bhutan is that although Bhutan has a long tradition of cultural and religious interaction with Tibet and shares a common border with China, the kingdom is the only neighbor which does not have diplomatic relations with the People's Republic of China (PRC).
However, this is not in congruence with an article published in Foreign Policy, which in 2021 reported, citing Chinese records and satellite imagery, that China has constructed villages inside Bhutanese territory. The objective was, as per FP, to force Bhutan to cede territory to China and to have the upper hand in the contest with India in the region.
"Even trade and economic contacts between the two countries are very small, and their common border remains closed," says Thierry Mathou, Associate Researcher, Himalayan division, French National Centre for Scientific Research.
Given the bitter-sweet ties between Beijing and Thimphu, King Wangchuck has steadfastly reiterated the strong ties between his country and New Delhi.
In its statement, the Ministry of External Affairs said, ahead of the King's visit, "the Government of India is committed to expanding its excellent bilateral cooperation with Bhutan, in accordance with the aspirations and priorities of the people of Bhutan."
India is foraying into new avenues of bilateral cooperation with Bhutan, such as space cooperation, smart agriculture, youth and sports, start-ups, renewable energy, and digital development, to help the Monarchy realize its vision of prosperity for all.
The China Factor
Meanwhile, China considers its relationship with Bhutan part of its 'western development strategy,' which would allow Tibet to regain a central position in the Himalayan region. Through the signs of further détente in the region, the perspectives of normalization of Bhutan-China relations will open a new aspect in Himalayan politics.
Bhutan, unlike her neighbors, was the focus of big power politics—Tibetans and Mongols from the North and British India from the South. Today, the big powers are replaced by big brothers, China and India.
Bhutan claims that though its relationship with China is not as lively as with India, the global shift in regional and international relations, mainly brought about by forces of globalization, is changing this edifice.
Historically, Bhutan was closer to Tibet than India, but geopolitical and historical factors had frozen the relationship in 1960. However, China's claims on Bhutanese territory tilted the balance completely.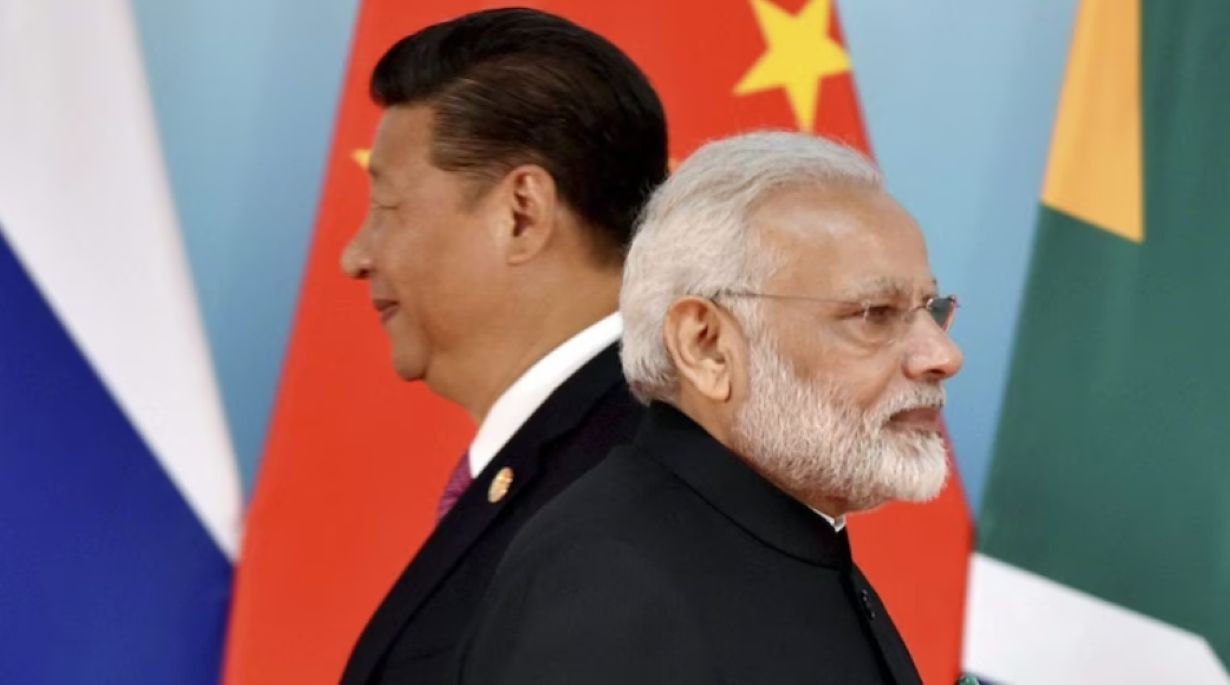 Beijing began forming a 'Himalayan federation' comprising Tibet, Ladakh, Nepal, Sikkim, Bhutan, and the North-East Frontier Agency (NEFA) of India to extend its influence in the southern Himalayas.
In 1958, it occupied about 300 square miles of Bhutanese territory in North and Northeastern Bhutan. By 1960, the Chinese claim was summarized as
(a) Bhutanese, Sikkimese, and Ladakhis form a united family in Tibet
(b) they have always been subject to Tibet and the great motherland of China
(c) they must once again be united and taught the Communist doctrine.
Bhutan claims that during the same time, the People's Liberation Army (PLA) occupied eight Bhutanese enclaves, presently in western Tibet. So, around 1960, Bhutan was forced to close its northern border, marking the end of Bhutan's age-old relationship with Tibet.
All-Weather Ties With India
The royal government thinks that India and Bhutan are bound together by a 'special relationship' that slowly evolved from a donor-recipient status to an equal partner relationship.
In negotiating the Indo-Bhutan Treaty of Friendship in 1949, India prevented Bhutan from looking North by removing any fear of its alleged imperialistic designs.
Article 2 of the treaty stated that the Government of India would exercise no interference in the internal administration of Bhutan, and the Government of Bhutan agreed to be guided by the advice of the Government of India regarding its external relations. This was not appreciated by China.
This article raised suspicion—whether it reduced Bhutan to a mere Indian protectorate. Bhutan became extra cautious of Article 2. Though, it has been proved that the treaty had never hindered Bhutan in conducting its international affairs.
India is Bhutan's most important trading partner as a source and market for trading goods and commerce. Since 2014, India's trade with Bhutan has almost tripled from US$484 million in 2014-15 to US$1.42 billion in 2021-22, accounting for about 80 percent of Bhutan's overall trade.
India has a significant trade surplus in its trade with Bhutan. The trade surplus has been steadily growing, as can be seen: US$184 million in 2014-15, US$188 million in 2015-16, US$201 million in 2016-17, US$168 million in 2017-18, US$286 million in 2018-19, US$334 million in 2019-20, US$305 million in 2020-21, and US$332 million in 2021-22 respectively.
India has consistently remained the leading source of investments in Bhutan. In November 2021, the Indian government formalized the opening of seven new trade routes for Bhutan's bilateral and transit trade with India. New market access was provided for allowing the formal export of 12 agriproducts from Bhutan to India. Various notable exceptions and quotas for export are also provided.
India has been extending assistance to Bhutan's socio-economic development since the early 1960s when Bhutan launched its Five-Year Plans. For the 12th Five-Year Plan, India assisted Bhutan with INR 4,500 crore for various multi-sectoral project-tied assistance, small development projects, and direct budgetary support.
India and Bhutan enjoy unique ties of friendship and cooperation, characterized by understanding and mutual trust. Mutually beneficial hydropower cooperation with Bhutan forms the core of bilateral economic cooperation.
Hydropower cooperation provides clean power for India and economic prosperity for Bhutan, with a steady stream of revenue, which witnessed positive growth even during the pandemic. Indian assistance installed over 2,000 MW of capacity with four mega hydropower projects since the 1980s till date, while two are under construction.
The geopolitical nature of India-Bhutan ties and the shadow of China will not be lost when King Namgyel is in India this time around beginning today.
Mail the author at rmanojmenon (at) gmail.com