The Chinese PLA Air Force has reportedly subjected its J-20 stealth fighter jets to extensive simulated training to gauge the fifth-generation aircraft's superiority over other fighter warplanes such as J-11B and J-16.
The drills are intended to display the combat preparedness of J-20 — China's most advanced aircraft. On the first training day, a brigade of the PLA Northern Theater Command Air Force staged an aerial confrontation exercise, with both sides boasting ace pilots who had won the 'Golden Helmet', the most realistic combat-oriented air warfare competition, Global Times reported. 
Golden Helmet is one of the four key training brands of the PLA Air Force, along with the Golden Dart, Red Sword, and Blue Shield. The competition is being held with a focus on air combat confrontations.   
Two J-20 fighter planes equipped with Luneburg lens were reportedly engaged an undisclosed number of non-stealth fighters. Luneburg lens is a small device that increases an aircraft's radar cross-section, making a stealth aircraft detectable to radar.
The J-20s gave up their stealth advantages to focus on training on other skills, according to a Chinese expert, who also pointed out that in a real battle, a powerful opponent may develop a technique to identify stealth aircraft, making such training critical.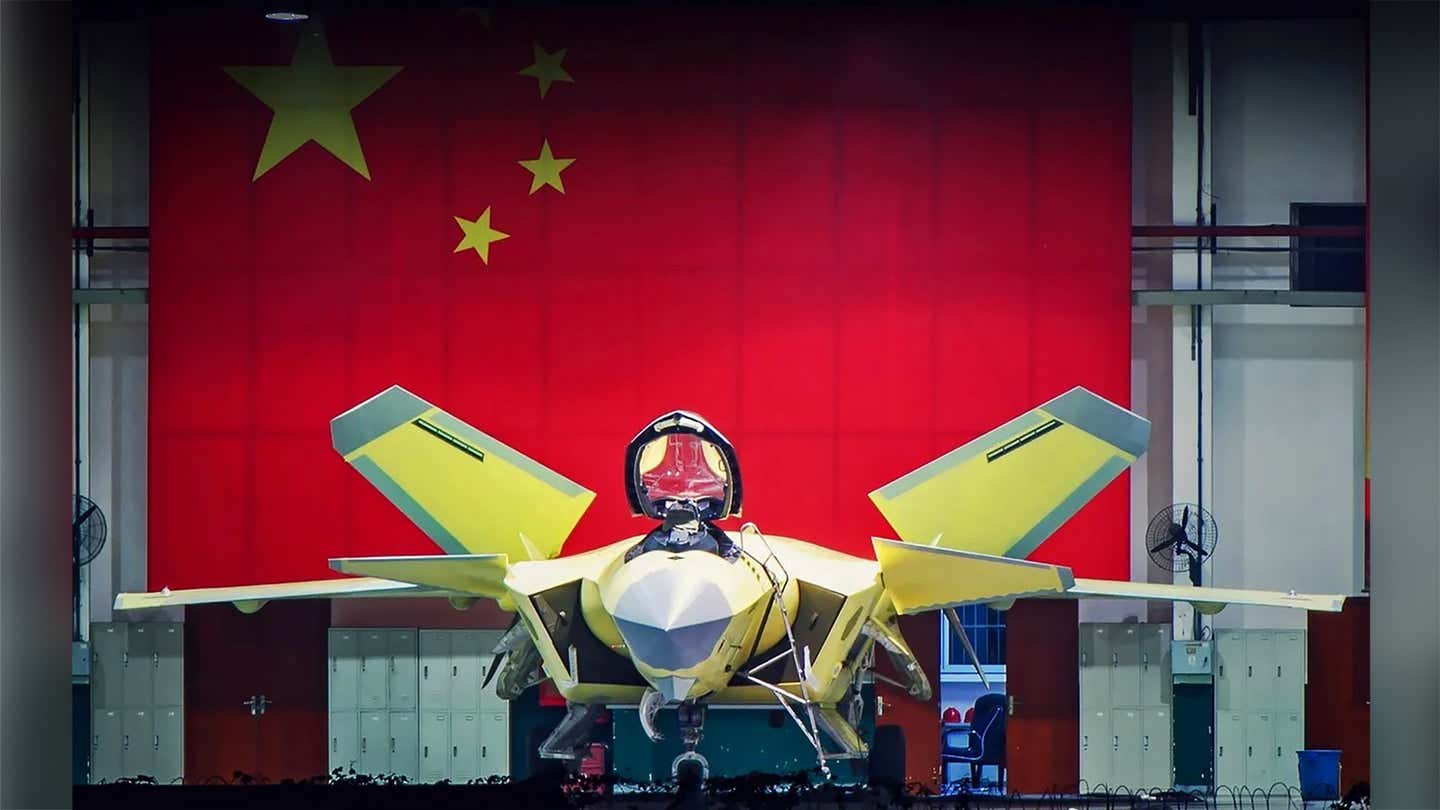 The report said that two J-20s engaged in a heated battle with their opponents in a complicated electromagnetic environment. After a series of tactical maneuvers, a J-20 and an enemy aircraft were locked on head-to-head, and both pilots opened fire practically at the same moment.
The two planes also executed high-G maneuvers that saw them escaping the mock attack. However, in the end, the J-20 came out victorious.
The Chinese state-run media has previously reported that this brigade received delivery of the J-20s last year, making it the second ace unit in the PLA Air Force to be equipped with the country's most advanced fighter jet. 
A similar exercise was reportedly conducted at another Chinese Air Force training base. Multiple types of aircraft, including J-20 and J-16 fighter planes, took flight in the drills that included aerial simulated battle and live-fire strikes on ground targets.
The report indicated that two J-20s and two J-16s engaged in a mock battle but did not divulge the outcome. the J-20 had a Luneburg lens on it.  
Wang Zhen, a regimental commander at the training base, was quoted by the Global Times as saying, "We aimed at demands in real combat and trained at the highest level of the training program." The training, according to Liu Jinrui, commander of the training base, "examined and confirmed novel techniques to create fighting skills."
A Chinese military expert told the Global Times that the extensive simulated battle drills across several PLA units demonstrate the J-20s' high degree of combat preparedness. Furthermore, other aircraft also receive opportunities to compete against J-20 and learn how to cope with opponents that are better than them.
J-20 Mock Drills A Chinese Propaganda?
The EurAsian Times had earlier reported, PLAAF J-20 stealth aircraft reportedly took down 17 "enemy" planes while dodging return fire during a mock confrontation in 2020. However, it's understandable why Beijing promoted a report about the J-20's alleged aerial superiority in mid-September 2020.
"Despite being heavily outnumbered, a Chinese People's Liberation Army pilot scored a 17-to-zero victory against opponents with a newly commissioned fighter jet in a recent combat exercise," Global Times had reported, citing information from PLA Daily. The claim appeared to be part of Beijing's propaganda and psy-ops targeting the Indian military.
It was around the time when New Delhi was receiving new fighters amid heightened border tensions with China in eastern Ladakh. In response, PLAAF apparently dispatched at least two J-20s to western China, near the disputed border.
In September 2020, David Axe, an American military correspondent, punctured the Chinese claim by saying, "When a new fighter type is pitted against older fighter types in a training exercise, a 17-to-zero hit rate is really not unusual either.
Nonetheless, there are valid grounds to mistrust the assertion made by Chinese media. For one thing, it's difficult to see how a single J-20 could shoot down 17 simulated attackers given the J-20's conventional maximum weapons load is only eight missiles and the J-20 lacks a backup gun."