The China Aerospace Science and Technology Corporation disclosed its space ambitions in the annual 'blue book' last month. After its busiest year so far, the country's leading space contractor is eying more than 50 launches to send at least 140 spacecraft in 2022.
---
Following the successful launch of the new-generation Long March-8 carrier rocket, which successfully delivered 22 commercial satellites into preset orbits in one go, its developer China Academy of Launch Vehicle Technology (CALT said) that other types of rockets will be launched this year for more commercial spaceflights.
The Long March-11 and the Smart Dragon-3 are two of these planned rockets, with the latter set for lift-off in September 2022. Both are solid-propellant rockets that can be launched from the sea.
Jiang Jie, the chief designer at CALT, recently revealed that the academy has produced three types of rockets that can service commercial spaceflights: two from the Long March family and one from the Smart Dragon family.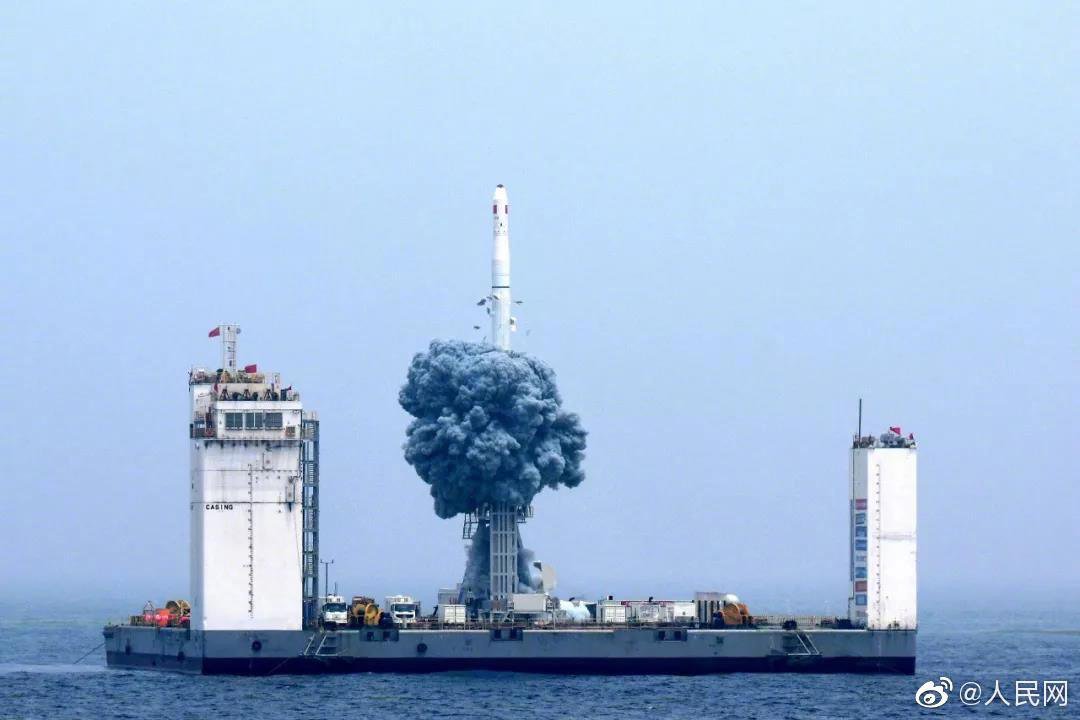 Long March-8 is China's new-generation medium-sized carrier rocket. It is developed as a new member of the Long March family through modular combination, making it more cost-effective, advanced, and versatile.
The new rocket is expected to cater to the rising demand from commercial satellite firms both at home and abroad, due to its ability to undertake low-and medium-orbit launch missions.
China's new Long March-8 Y2 carrier rocket has set a record for the most satellites launched by a single Chinese rocket, #sending22satellitesintoorbit this morning from the Wenchang Space Launch Center in Southern China.pic.twitter.com/Hx8LoYJYqr

— Zhang Meifang张美芳 (@CGMeifangZhang) February 27, 2022
In late February, China's Long March-8 put 22 satellites into orbit, breaking the country's record for the most satellites launched by a single rocket. The rocket flew for the 409th time on this mission and put satellites into orbit to perform an array of commercial functions.
Two New Rockets
The Long March-11 is the Long March family's first solid-fueled rocket. It can be launched from land or sea. It is primarily used to facilitate the rapid development of constellations and the launch of tiny satellites as a supplement.
It took off for the first time in September 2015 from the Jiuquan Satellite Launch Center in the Gobi Desert of northwest China. The first sea launch was conducted in June 2019. It has four to five launch missions this year, perhaps two of which are for commercial purposes.
#China successfully sent 9 #satellites into planned orbit at the Yellow Sea today (15/9), which blasted off atop a Long March-11 carrier rocket. 3 of them are commercial video satellites, named BilibiliSat &YangshipinSat, another 6 remote sensing satellites. pic.twitter.com/tlB6fsN2ls

— Ambassador Deng Xijun (@China2ASEAN) September 15, 2020
The rocket was developed with the purpose of providing a quick-reaction launch vehicle that is simple to operate, cost-effective, can be stored for long periods of time, and can be launched reliably on short notice.
It is most likely based on the DF-31 missile, as it has a diameter of 2 m. A launch tube installed on a road mobility vehicle is used to cold-launch the vehicle. Pioneered by the Soviets, in the cold launch method, the missile/rocket is expelled by gas and the engine is ignited after the missile clears the silo.
On the other hand, CALT's Jielong-3, also known as the Smart Dragon-3 (SD-3), is a commercial rocket. The solid-fuel launch vehicle can carry up to 20 satellites at a time. It also has facilities for both land-based and sea-based launches.
The SD-3 is set to take to the skies for the first time in September 2022. For this year, two to three missions have been planned for the rocket model. According to Jiang, the rocket will be involved in at least five missions every year after 2023.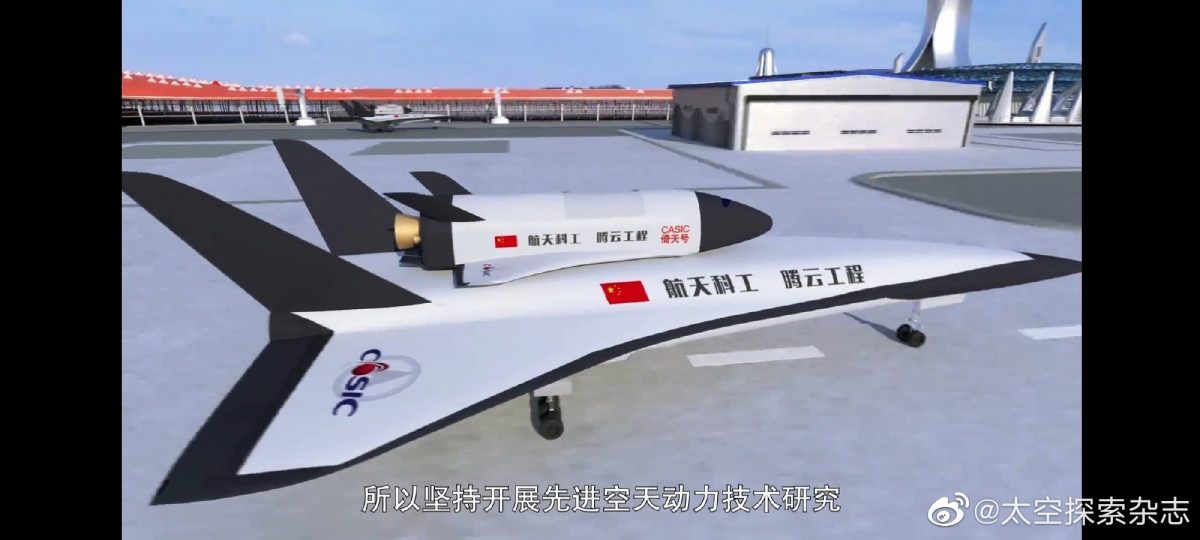 The Smart Dragon 3, which is also a four-stage solid-propellant rocket, will be the largest and most powerful in the Smart Dragon fleet, according to Li Hong, the academy's former president.
The rocket, which has a diameter of 2.64 meters and a liftoff weight of 140 metric tons, will be able to launch numerous satellites weighing a total of 1.5 tons into a sun-synchronous orbit at a 500-kilometer altitude. It can be launched from land or from the sea, China Daily had previously reported.
Seaborne Launch System
Seaborne liftoffs can not only fill a vacuum in China's space program, but they can also considerably improve the launch capability for low inclination orbit cargoes, which are in high demand both domestically and from countries such Indonesia and Malaysia.
Sea-based launches, as opposed to land-based launches, will better protect the safety of heavily populated areas along the rocket's route, according to Jiang, who said that it will lay the technical groundwork for future reusable rockets.
"Chinese private enterprises have been actively entering the space sector in recent years, with low-and-medium-orbit commercial satellites becoming the main focus of their entry points. Data showed that China now has announced 12 plans for small satellite constellations for the next 5-10 years with a total of more than 2,200 satellites, most of which are remote sensing and communication satellites," Jiang noted.
According to the China Aerospace Science and Technology Corporation, the Long March-6A commercial carrier rocket, which features modular designs and flexibility, is also set to make its first launch this year.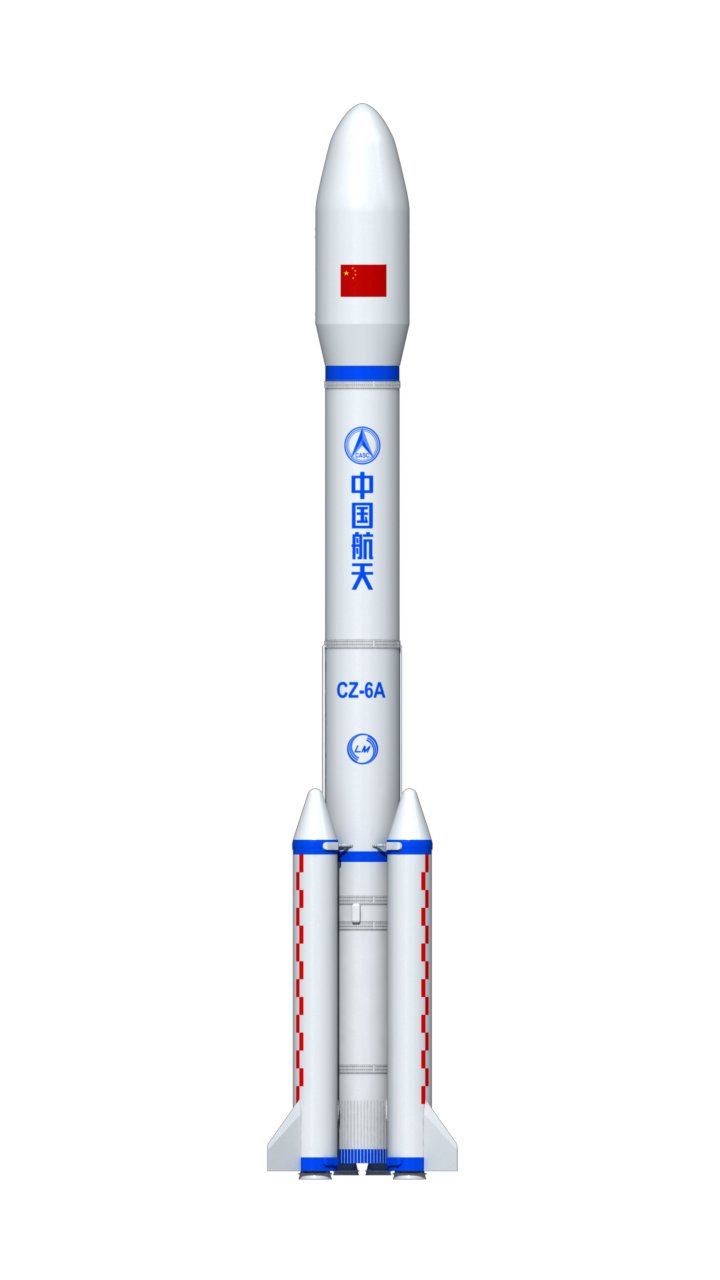 The medium-lift Long March 6A will be made up of a 50-meter liquid-propelled core booster and four solid-fuel side boosters, according to the state-owned conglomerate's annual report, as previously reported by China Daily. It will be tasked with delivering satellites to a variety of orbits, including sun-synchronous, low-Earth, and intermediate circular orbits.
These ambitious space plans are an indicator that China aims to increase the number of commercial satellites that it sends to space as well as optimize the launching process by swiftly switching from land to sea-based system, a technology it adopted only in 2019.