China's PLA Air Force (PLAAF) marked the fifth anniversary of the Y-20 transport aircraft with aerial combat drills even as Chinese military analysts have lambasted the Japanese deputy PM for his remark on Taiwan.  
TANK FOR SALE: A Grizzly Variant of Sherman Tank Goes Under The Hammer, Fetching Up To $500,000
According to China Central Television (CCTV), an aviation brigade affiliated with the PLA Xinjiang Military Command Army recently held a live-fire, cross-day-and-night exercise jointly with the Air Force, special operations forces, and electronic countermeasures units.
July 6, 2021, also marked the fifth anniversary of the Y-20's commissioning into the PLA Air Force. The aircraft has received military parade inspections, participated in domestic and international COVID-19 relief operations, and held transport missions to foreign countries.
China's state-owned Global Times said that the joint exercise enabled China to "rapidly deploy helicopters to frontlines and maximize their capabilities, and the Y-20 will carry out more missions with additional tactics as it has become technically mature after five years".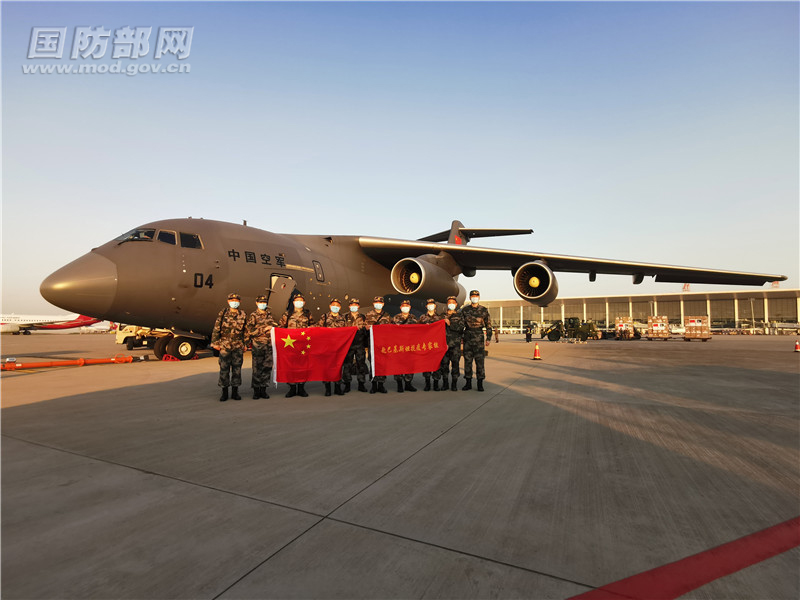 Reports suggest China's Z-10 and other types of helicopters took part in the assault exercise.  Observers said that the aircraft intends to develop more tactics and participate in missions, and see further developments.
"The Y-20 will get domestically developed engines and be produced in large numbers", Beijing-based military expert Wei Dongxu was quoted as saying.
China Lambasts Japan Over Taiwan
Chinese analysts have reacted strongly after Japan's Deputy Prime Minister Taro Aso talked about "collective self-defense" in the event of a Chinese invasion of Taiwan.
"If China invades Taiwan, Tokyo may interpret the move as a 'threat to Japan's survival' and deploy the Self-Defense Forces to exercise collective self-defense", Japanese Deputy Prime Minister Taro Aso said.
Chinese military expert Song Zhongping said Japan has gone too far and stretched its hands too long and that it has no right to dictate issues related to China's internal affairs.
"Making inflammatory comments on the Taiwan question shows that Japan is following US' policy of using the island as an important bridgehead to contain China," Song wrote in an op-ed piece for Global Times.
Indian Air Force Shows Its Prowess With 'Swarm Drone Technology'; Tweets Images: Watch
"If Japan involves itself in the Taiwan question militarily, Japan will be digging its own grave. Japan's military capability is completely restrained by the US and does not have an independent combat capability. It is easy for the People's Liberation Army (PLA) to paralyze the attack capability of the Japanese Self-Defense Forces. Japan itself is powerless against the Chinese military," he wrote.
Japan's Okinawa, an important military base, lies just 450 miles from Taiwan. Japan is authorized to mobilize its armed forces only in the case of national defense. This arrangement is held under the US-Japan security treaty of 1960.
Written by Kanika Sachdeva