Amid Russian military action in Ukraine, Taiwan has been growing apprehensive of  China. After its concern about the Chinese PLA's landing operations in an undisclosed location in the East China Sea, Taiwan's military is closely monitoring its weather balloons flying over the island.  
Global Times, a Chinese state-run news outlet, said Taipei was exaggerating the presence of these weather balloons, blaming it for having a suspicious and fearful mindset. Beijing views Taiwan as a breakaway province and is hellbent on annexing it, if required, by force.
Taiwanese media reported that China's People's Liberation Army (PLA) had deployed high-altitude balloons to the island last month. The balloons, according to the island's defense authority, were most likely used for meteorological research.
It is said that a long-range rocket brigade of the PLA 72nd Group Army based in East China's Fujian Province has been deploying to the northern and central areas of the Taiwan island since early February. 
"The air force has full understanding of the [balloons'] movements. It is believed they were being used for meteorological observations," Ministry of National Defense (MND) spokesman Major General Shih Shun-wen said.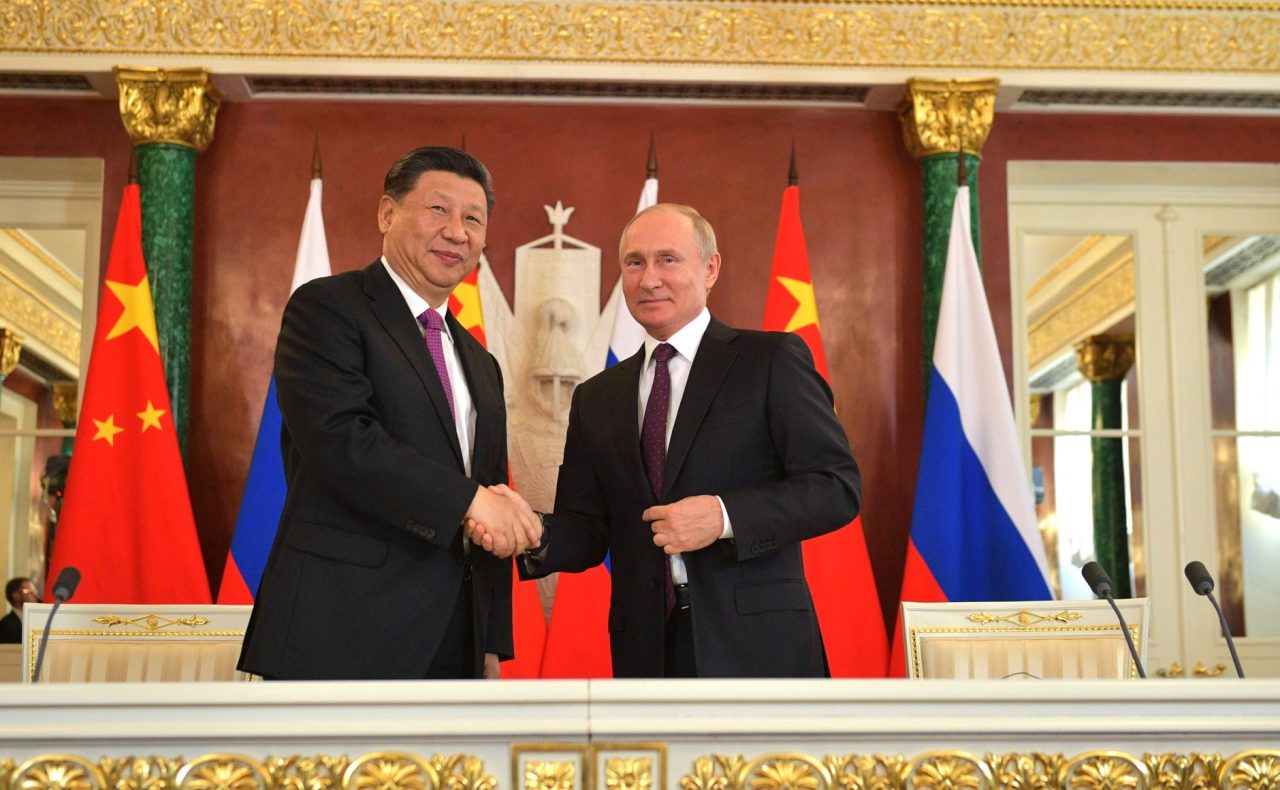 Chinese media blamed Taiwan for extrapolating and linking the balloons to the ongoing war in Ukraine, suggesting that the balloons were flying past the island to maritime territories to the east at an extremely sensitive time.
Furthermore, Chinese state media also criticized some Taiwanese analysts who said that the balloons could still be employed for military reconnaissance, but that the chances were slim.
These are most likely weather balloons, according to Chinese military expert and TV commentator Song Zhongping, who told the Global Times on February 27 that they would need to be larger and more distinguishable to carry payloads for military purposes.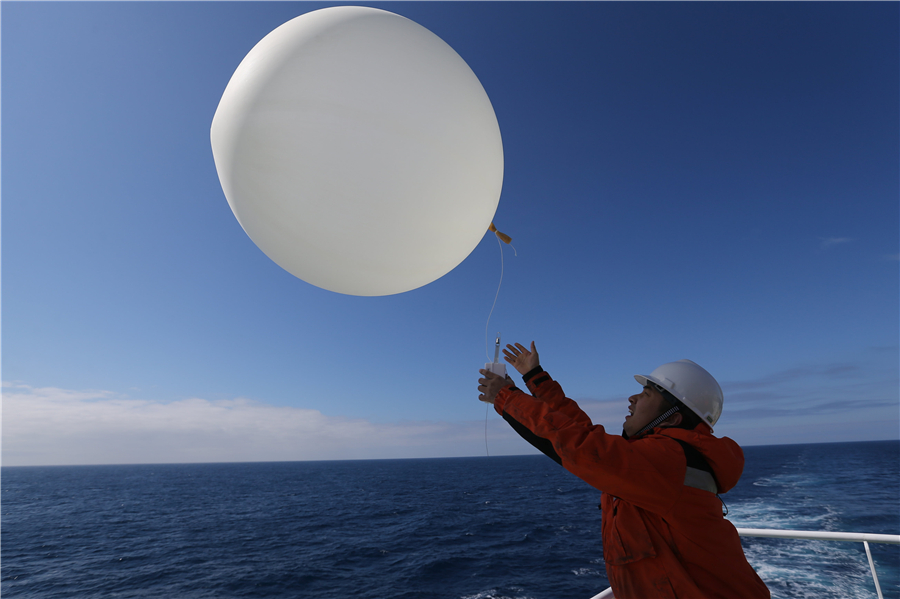 "The reason why the weather balloons floated to Taiwan could be as simple as that the ropes that are supposed to tie them broke," Song said.
The report also criticized Taiwan's Democratic Progressive Party leadership, who, according to Song, has evil motives and is wary of anything related to the mainland, believing it could be linked to the PLA.  "They have guilty consciences."
Russia Supports China On Taiwan 
While Chinese state media has lambasted Taiwan for purportedly misrepresenting everything relating to the PLA, Taipei has reason to be concerned about Beijing's intentions, particularly in light of the ongoing conflict between Russia and Ukraine.
Many experts and commentators have analyzed the possibility of a confrontation between China and Taiwan.
"We can't sit on the sidelines while a big power bullies a small neighbor," Wang Ting-yu, a lawmaker from Tsai's ruling Democratic Progressive Party, wrote on Twitter.
Taiwan is closely monitoring the deteriorating situation in Ukraine. We can't sit on the sidelines while a big power bullies a small neighbour. I'm encouraged to learn that our government is ready to impose economic sanctions on Russia alongside like-minded allies & partners.???? https://t.co/NL78VJOFnB

— 王定宇 Wang Ting-yu, MP #StandWithUkraine?? (@MPWangTingyu) February 22, 2022
Following the United States' failure in Afghanistan and Russia's ongoing invasion of Ukraine, Taiwan's main concern is whether America would interfere if China attacks the self-governing Island. Shinzo Abe, the former Japanese Prime Minister, urged the US on February 27 to overcome its strategic ambiguity over Taiwan and make it clear that it would support Taipei against a Chinese attack.
As Russia invades Ukraine, many predict that China will certainly do the same in Taiwan. Ahead of the Winter Olympics, President Xi Jinping also received a written assurance from Russian President Vladimir Putin that Taiwan was a part of China.
The US media has quoted Congressman Ken Buck as saying, "I think they have coordinated and I think that China is in a better position letting Russia go first to evaluate [global reaction before it goes for Taiwan]."
The U.S. can't afford for Biden to fail in Taiwan. China's threats of war aren't just irresponsible – they annihilate the foundations of diplomatic resolution of international conflict. The U.S. stands for peace, which requires us to stand with Taiwan.https://t.co/laXVTEso27

— Rep. Ken Buck (@RepKenBuck) October 5, 2021
"China has designs on Taiwan, they [the Chinese leadership] want to see if the world imposes real sanctions on Russia, and how much it hurts Russia, and what really the willpower is to stop an aggressive nation from gaining further territory," Buck added.
Will America Intervene?
The inability of US President Joe Biden to prevent Russia's attack has been widely criticized. However, his critics, including former US President Donald Trump and Democrat rival Tulsi Gabbard, didn't even call for military intervention against Russia. 
According to a January survey conducted by the Trafalgar Group, the American people are opposed to sending troops to fight the Russian military in the Ukraine situation. Only 15% of people agreed with the idea.
In the case of Taiwan, however, a Trafalgar Group poll found that 58% of Americans support deploying troops to protect the country if China invades it. This could be in line with US political sentiment, with congressmen stating that "the will to defend Taiwan is greater than the will to defend Ukraine".
Some Taiwanese scholars also argue that the US may assist Taiwan because of its economic interest. "Taiwan's economy and technology is important to the US, and perhaps the US will value Taiwan more, but we have to see how the conflict plays out," said Kao-Cheng Wang, a professor at the Graduate Institute of International Affairs and strategic studies at Tamkang University in Taiwan told The Free Press Journal. 
Furthermore, a Chinese takeover of Taiwan would put American interests in the East and South China Seas, as well as the rest of the North Pacific Ocean, at risk. Its commercial and strategic interests in South Korea, Japan, and the Philippines would also be jeopardized significantly.