China has lambasted the US over "allegations" that Russia sought military assistance from Beijing to conduct its "special operation" in Ukraine.
"The allegations on the matter disseminated by the US are false information," Chinese Foreign Ministry Spokesperson Zhao Lijian said at a briefing on March 14, according to Russian news agency TASS.
Earlier, US officials told Financial Times that Russia had requested military supplies and other support since the Ukraine invasion began. The White House is concerned that this will impede Western attempts to assist the Ukrainian military in defending their country.
The officials refused to go into details on Russia's request. Another person familiar with the situation suggested to the FT that the US was planning to issue a warning to its allies amid concerns that China was planning to assist Russia. 
"I've never heard of that," Liu Pengyu, spokesperson for the Chinese embassy in the United States, said in a statement when contacted by CNN about the reporting of Russia's request for military aid.
Liu voiced alarm over the situation, calling it "indeed disconcerting". China has provided and would continue to offer humanitarian aid to Ukraine, he said.
Liu said, "The high priority now is to prevent the tense situation from escalating or even getting out of control. … China calls for exercising utmost restraint and preventing a massive humanitarian crisis."
The purported request for equipment and other undefined military aid emerges as the Russian military is yet to make the sort of headway in Ukraine that Western intelligence believes it should be making.
It also raises new questions about China's and Russia's relationship. These concerns have become stronger as both countries show their opposition to the US on issues ranging from NATO to sanctions.
On March 13, Russia intensified its onslaught in Western Ukraine, firing missiles near the capital Kyiv and striking a massive military facility close to the Polish border, killing dozens of people.
Moscow is possibly requesting "exploratory talks," or it "could be chips, which is what they really need," according to Michael Kofman, Russia director at the CNA think tank in Virginia. However, he pointed out that the majority of chips came from Taiwan, whose government is upholding Russia's global export prohibitions.
Russia has "definitely set themselves behind several years of procurement in terms of equipment," Kofman said.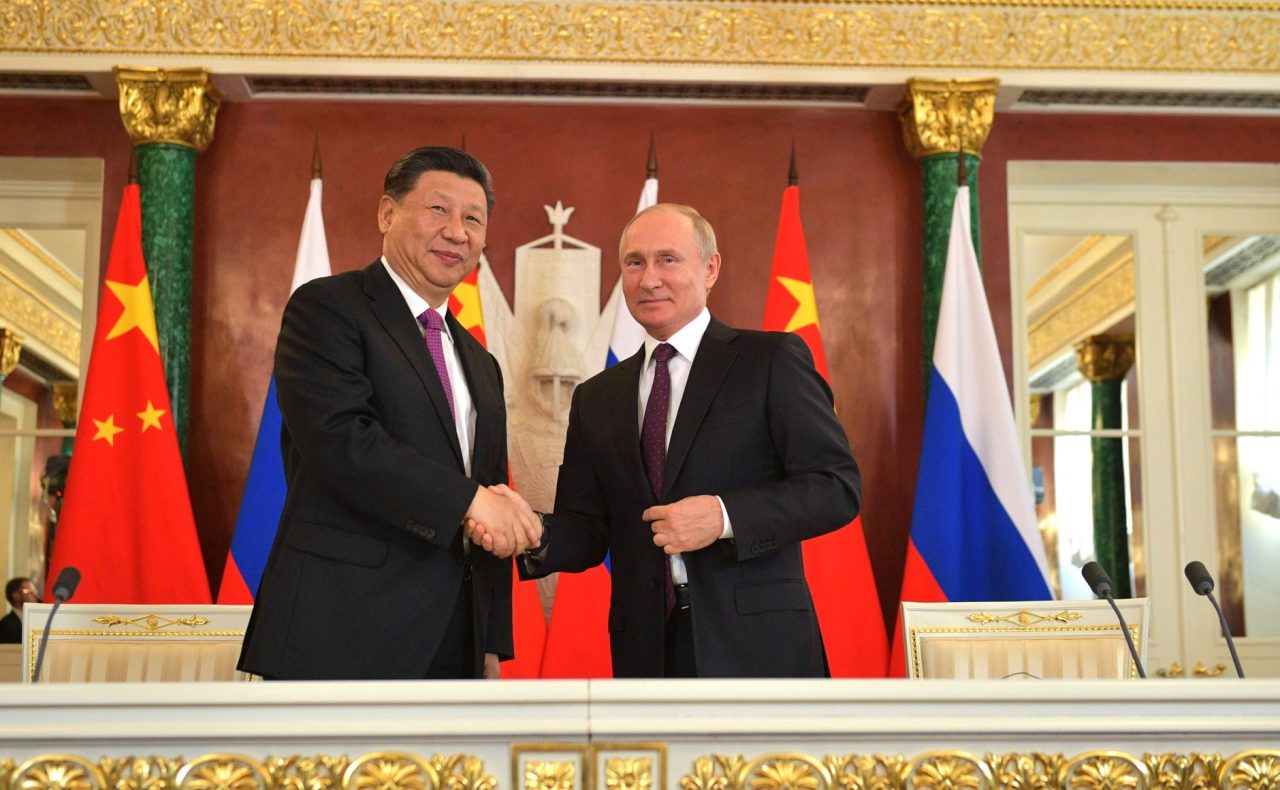 Beijing Hits Back At Washington
Coming down heavily on Washington, China's Foreign Ministry Spokesperson Zhao Lijian, said that lately, Washington has been deliberately circulating misinformation about China regarding the developments in Ukraine. Zhao also noted that China's stance on Ukraine is coherent and clear.
As the spokesperson pointed out, Beijing has always played a constructive role in the process of establishing peace and advancing negotiations.
"Currently, it is essential that all sides exercise restraint, contribute to defusing the situation, and not add fuel to the fire, [but rather] promote a diplomatic settlement of the issue and not its escalation," he concluded.
China shared strong diplomatic and military ties with Russia. The two countries' relationships were reinforced during a meeting between Chinese President Xi Jinping and Russian President Vladimir Putin on February 4, in which the two leaders pledged a "no limits" partnership. 
Since the attack began on February 24, Beijing has been treading cautiously. It abstained from voting on UN resolution condemning Moscow's action against Ukraine. 
China has also denounced economic penalties against Russia. Despite concerns about its neutrality and lack of experience in resolving international conflicts, it has indicated support for peace talks and extended its assistance as a mediator.
Despite the European Union's outreach, a European Union diplomat told RFE/RL that there was currently nothing tangible regarding formal mediation involving China. "Everybody who reaches out to Putin is welcome to do so," the diplomat said. "So far, he has not shown nor expressed to anyone any readiness to enter into any negotiations [or] mediation."
US Pressure On China?
US National Security Advisor Jake Sullivan is set to meet Yang Jiechi, China's top foreign policy official, in Rome on March 14 to discuss the Russia-Ukraine war.
Ahead of the meeting, Sullivan issued a strong warning to China not to assist Russia in evading global sanctions that have wreaked havoc on the Russian economy. "We will not allow that to go forward," he said.
US authorities have also accused Beijing of propagating Russian disinformation that might be used as a pretext for chemical or biological weapons assaults in Ukraine by Russian forces.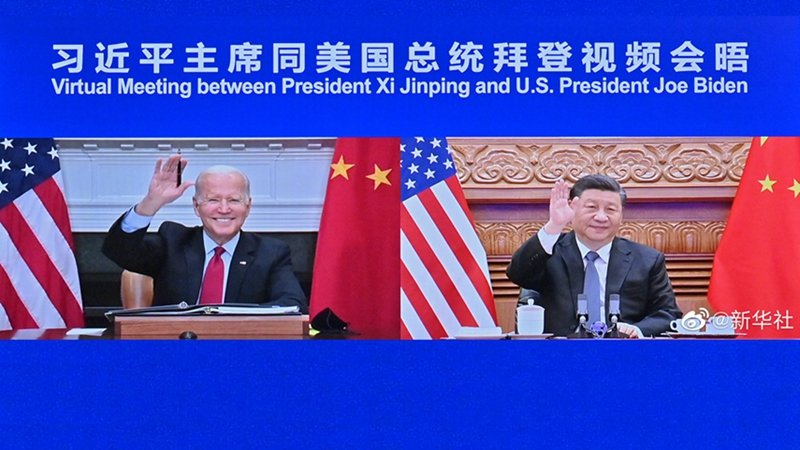 Washington's allegation about Moscow's propaganda and Chinese collusion came after Russian Foreign Ministry spokesperson Maria Zakharova claimed that the US was funding Ukrainian chemical and biological weapons laboratories.
Chinese Foreign Ministry spokesman Zhao Lijian reiterated the Russian assertion, claiming that the US Department of Defense has "absolute control" over 26 bio-labs and related facilities. 
Jen Psaki, the White House press secretary, termed the allegations "preposterous." "Now that Russia has made these false claims, and China has seemingly endorsed this propaganda, we should all be on the lookout for Russia to possibly use chemical or biological weapons in Ukraine, or to create a false flag operation using them," Psaki tweeted last week. "It's a clear pattern."