Estonia, a NATO member, claimed a Russian military helicopter briefly entered its territory last Saturday, raising concerns that Moscow was escalating its threats against the military alliance and retaliating against its closest allies.
Estonia's defense ministry said on Tuesday that a Russian Mi-8 helicopter infiltrated the Koidula region without permission for two minutes on Saturday, according to the Estonian ERR news outlet.
The Helicopter crew did not declare a flight plan, switched off its transponder, and did not establish radio contact with Estonian air traffic control, ERR reported.
"Estonia considers this a severe and regrettable incident that undoubtedly causes additional tensions and is completely unacceptable," the MFA said in a statement released Tuesday.
It was Russian aircraft's second incursion into Estonian airspace in 2022. There were five such violations in 2021. It is unknown whether NATO fighters forward-deployed to the Baltics as part of the alliance's common air policing role were scrambled during the assault.
Lithuania, another NATO member, has experienced far more Russian breaches into its airspace, ERR reported, citing Lithuania's Ministry of Defense (MoD).
NATO #BalticAirPolicing fighter jets are scrambling to identify & escort Russian military aircraft over the Baltic Sea. Also, they are patrolling Baltic airspace border with ??&??. Last week, 8 sorties were made. @NATO Air Forces are providing ?????? security & stability 2⃣4⃣/7⃣. pic.twitter.com/DhKoc5nALj

— Lithuanian MOD (@Lithuanian_MoD) June 20, 2022
According to the Ministry of Defense, Russian warplanes cruise over Lithuanian airspace every week. They frequently have no pre-filed flight plans and turned off transponders, similar to the incursion into Estonia. 
ERR reported eight breaches last week and 13 the week before. The helicopter incursion into Estonia occurred just days before a critical NATO conference in Madrid, Spain, scheduled for June 29. NATO members will debate how to strengthen the alliance in reaction to Russia's invasion of Ukraine.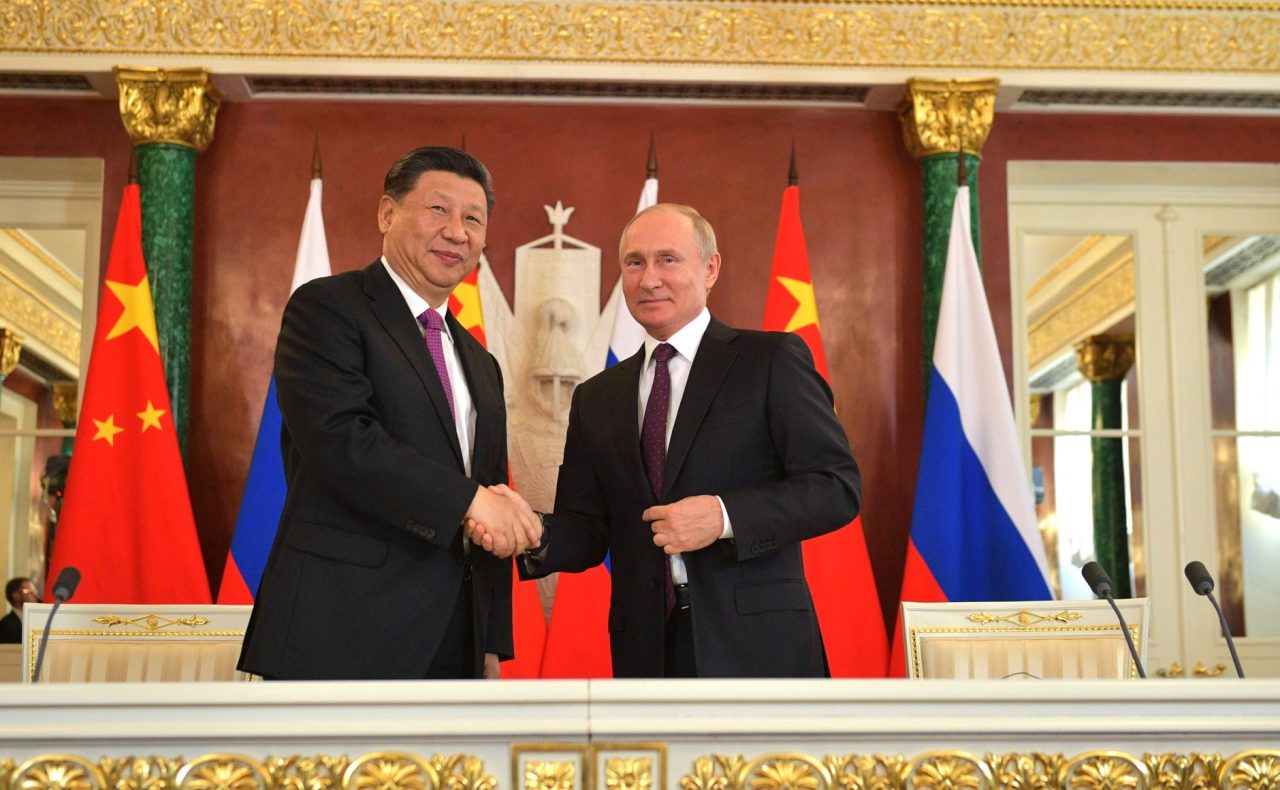 Russia Simulating Attacks On Estonia?
According to Tallinn, Russia is currently conducting military drills with simulated missile attacks against Estonia, raising concerns about rising tensions between Moscow and a front-line NATO member.
Russian President Vladimir Putin has long argued that NATO's expansion represents a threat to Russia, and he used this argument to justify his invasion of Ukraine.  
Estonia and its Baltic neighbors Lithuania and Latvia have been among the most vociferous supporters of a stronger retaliation to Russian President Vladimir Putin's war on Ukraine.
Similar To Chinese Tactics? 
Russia's tactics of sending aircraft into the enemy territory are comparable to China's tactics against Taiwan, which frequently deploys aircraft, causing tiredness among opposing pilots and necessitating additional maintenance. Experts believe these tactics are intended to test the enemy's defenses and outline a more decisive plan in case of a conflict. 
On Tuesday, Taiwan said that 29 Chinese warplanes invaded Taiwan's air defense zone, the third-largest invasion this year. Taiwan is constantly threatened by China, which regards the self-ruled, democratic island as part of its territory and has vowed to merge it with the mainland, by force if necessary. 
According to Taipei, 29 Chinese aircraft, including 17 fighter jets and six bombers, flew into Taiwan's air defense identification zone (ADIZ) on Tuesday. In 2021, Taiwan logged 969 incursions into its ADIZ by Chinese jets, more than double the 380 sorties conducted in 2020. So far this year, the figure has surpassed 500.
Similarly, Russian aircraft, including drones, are regularly conducting surveillance along the Ukrainian border and the border between Poland and Belarus. In March 2022, Ukraine's military claimed it shot down a Russian drone as it returned after trespassing into Polish airspace. 
Before that, a drone suspected of belonging to the Russian military had crashed in Romania. In April 2022, NATO fighter jets stationed in the Baltic and the Black Sea regions were dispatched "multiple times" to detect and intercept Russian aircraft near NATO airspace.
Russian naval ships appear to be causing issues as well. On June 17, the Russian ambassador to Denmark was called to the Danish Foreign Ministry after a Russian military vessel twice breached Danish territorial waters off the Baltic island of Bornholm, the Associated Press reported.
The assaults come as Russia has warned Lithuania over a ban on rail shipments of commodities into Kaliningrad, a heavily militarized salient city wedged between southwest Lithuania and northeast Poland and home to Russia's Baltic Fleet.
Lithuania claims it is acting in response to European Union sanctions placed on Russia following its full-fledged war on Ukraine. However, Russia "will certainly respond to such hostile actions," according to senior security officer Nikolai Patrushev. 
While the immediate devastation caused by Russia's invasion of Ukraine is restricted within its borders, the Baltic nations regard themselves as prospective targets for Moscow.