If the height of the Cold War between the US and Russia introduced the world to American stealth technology, then the second Cold War with China could mark the end of the US' stealth dominance.
---
The US operates two of the most advanced stealth fighters in the world — F-35 Lightning II and F-22 Raptor while China is finding ways to counter it.
Low observable technology, commonly referred to as stealth, traces its roots to the YB-49, an experimental aircraft designed by Jack Northrop in 1947. Its next evolution was found in a nondescript Russian academic research paper in the 1960s.
However, the true need for stealth was felt by policymakers in Washington at the height of the Cold War in the 1970s.
This strategic requirement gave birth to the world's first two operational stealth aircraft: the Lockheed Martin F-117 Nighthawk and the Northrop B-2 Bomber.
The four decades which followed saw American dominance in the skies, with its stealth combat jets such as F-35 and F-22 Raptor still flying undetected. However, the US' stealth monopoly eventually is likely to come to an end with stealth technology becoming democratized.
Every revolution in military affairs is an outcome of advancements in technology, which by nature is ever-evolving, and with Beijing seemingly making strides in counter-stealth technology, Washington may soon lose its 'invisible' edge.
The Dragon's Piercing Gaze
In November 2018, a prototype unveiled by the state-owned China Electronics Technology Group Corporation (CETC), which is the country's leading defense electronics company, claimed that it could identify stealth aircraft in-flight.
This technology claimed to leverage quantum physics to reveal the location of stealth aircraft, rendering low observable technology near obsolete. This development, if proven, could be a game-changer against US stealth dominance.
Researchers at China's Tsinghua University intend to develop a full-sized prototype and are scouting for an industrial partner to help bring the project to fruition.
Going by open-source intelligence, such a technology would likely work by generating an electromagnetic (EMW) storm which would serve to acquire the location of incoming stealth aircraft.
Chinese scientists have attempted to address the seemingly impossible behavior with the law of quantum physics. They explained that these high-energy particles would be able to acquire targets traditionally invisible to radar. It was further claimed that this detection would be possible from long-distance even in arduous climatic conditions.
However, physicist Jeffrey Shapiro, a professor at the Massachusetts Institute of Technology (MIT) and a pioneer of the quantum radar idea dispelled the Chinese notion.
He opined that the process is fraught with far too many technical issues for it to be of any use. But the Chinese research team asserts in its paper that the EMW storm led to 95 percent stealth detection.
If true, then this finding has major implications. Previously stealth was said to have a 10 percent chance of detection and these findings take the potential detection up to 85 percent.
Another interesting find was that the sensitivity of the radar did not suffer despite the increase in target distance. The quality of stealth materials also did not seem to make a difference. The Chinese researchers believe that this confirms a prediction by quantum theory.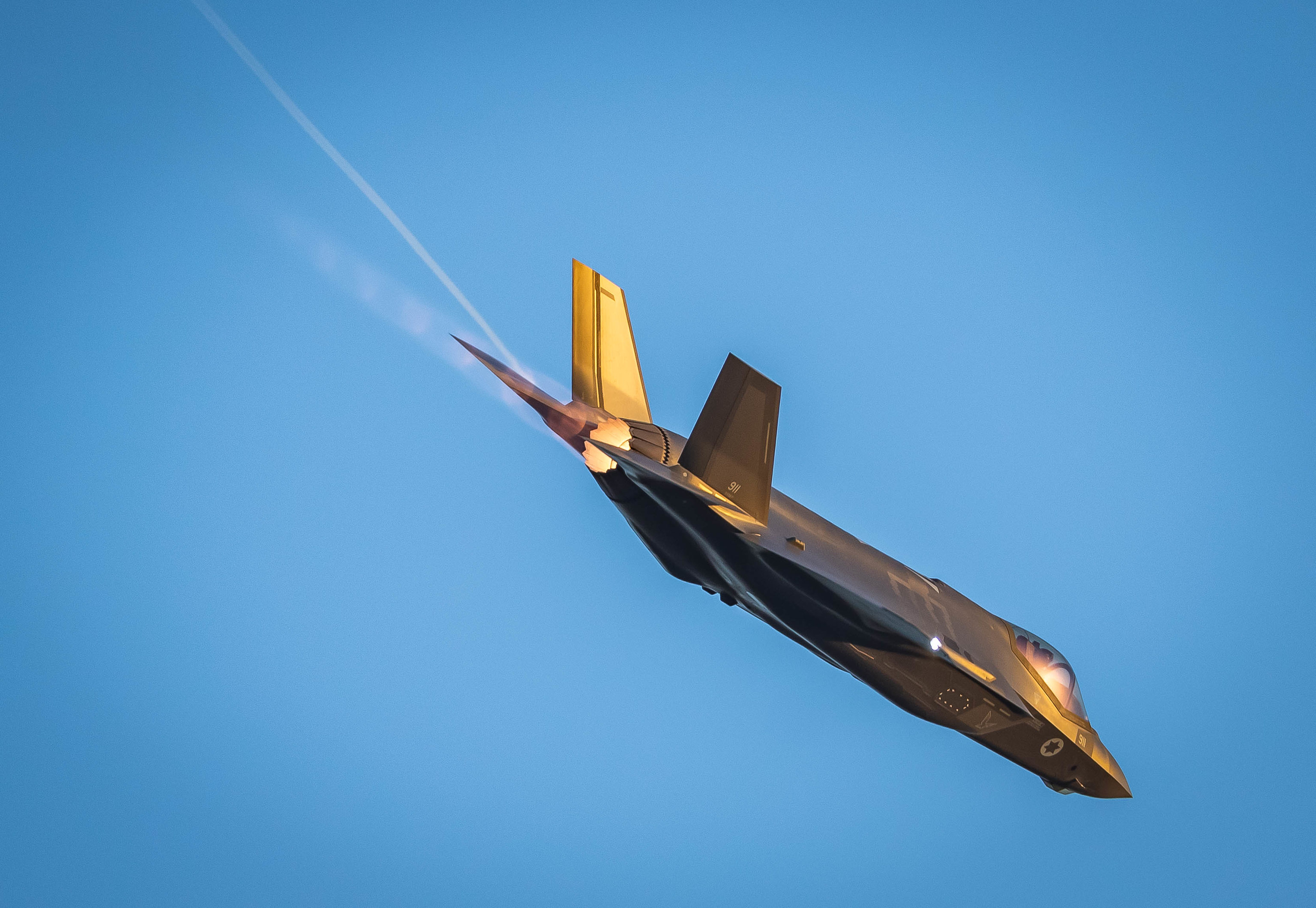 "Chinese radar appeared relatively late. It was in a state of catching up in the past, and we were also under a strict blockade," read a statement by the Tsinghua University research team in a document dated January.
"After continuous exploration, China has built its own anti-stealth radar from basic theory to successful application in practice. At present, no country can reach our level in this field," they were quoted by the South China Morning Post.
Cold War 2.0
Reports in leading scientific and security journals reveal the level of research and funding going into quantum technology for military applications. Beijing and Washington have been in the middle of a quantum arms race over the past few years, drawing parallels to the Cold War.
The North American Aerospace Defense Command (NORAD), a joint US-Canadian command, aims to leverage quantum radars for its Arctic stations. The onus of this project is on Professor Jonathon Baugh from the University of Waterloo in Canada.
In 2018, he was working on a system, which could potentially bypass conventional radar systems by appearing benign whilst carrying out its own detection. However, the Canadian researcher highlighted that there were various engineering challenges to this project.
China on the other hand claims to have broken through such barriers. However, it cannot be ascertained whether the CETC has truly managed to overcome limitations. In 2016, CETC claimed that its radar system can identify foreign objects from ranges as far as 100 kilometers, but the technical specifications of Beijing's prototype remain highly classified.
The lack of any demonstration has led members of the American scientific committee to voice their skepticism over Chinese assertions.
Interestingly, Beijing has surpassed Washington in the number of quantum technology-related patents, indicating its commitment to the area. Furthermore, a study titled 'Quantum Hegemony?
China's Ambitions and the Challenge to U.S. Innovation Leadership' published by the Center for a New American Security (CNAS), a US think tank, highlighted that the People's Liberation Army (PLA) began major recruitment drives for quantum technology professionals.
It was also identified that the China Shipbuilding Industry Corporation (CSIC), started establishing quantum research centers in major universities. However, given the broad scope of the technology, it has been challenging to place a finger on which projects are being developed for defense and security purposes.
One thing is certain, however, that Beijing has placed a major premium on research into quantum technology. The Chinese Academy of Sciences and the Shanghai Government have gone so far as to sign a cooperation agreement to develop the Shanghai Research Center for Quantum Sciences on June 14, 2019. It is a leading name in quantum technology research at the university level.
According to the Quantum Daily, the Chinese Academy of Science leads as the top University in the field. It is closely followed by Harvard University, a premier American Ivy League institute.
The Max Planck Society (Non-Profit), Stanford University, another American Ivy League university; Helmholtz Association of German Research Centres, University of Maryland, College Park (US), University of Science and Technology China, University of Cambridge, University of Waterloo, and the University of Chicago (US) also feature on the list. These rankings show tight academic competition between both countries.
A 2018 defense report noted that the US is lacking in some key aspects and requires additional investment into them. The scope of the new Chinese project is not truly known, and Chinese Communist Party (CCP) propaganda cannot be ruled out.
However, the announcement does manage to doubt the future of American stealth capabilities and its own counter stealth research. However, given that the leading researchers into quantum technology are American allies, they can always collaborate to gain critical insights and counterbalance this perceived asymmetry.
Aritra Banerjee is a defense journalist who has worked in both online and print media. He has laid an emphasis on issues related to military human resources, tactical psychology, military-media relations, professional military education, and combat fitness. He can be reached on email: aritrareporter@gmail.com.