China has recently published alarming footage of the People's Liberation Army Navy (PLAN) landing operation drills, increasing speculations that President Xi Jinping is prepping his military to annex Taiwan.
Beijing has increased the frequency of such drills in recent years to gather intelligence and exhaust Taiwan's military. 
The latest footage showed an amphibious landing craft on a Chinese Navy transport ship. Later, the armored personnel carriers are seen packed into the ship's hull.
The landing crafts are then deployed, and the Chinese soldiers on board are steered towards the target beach. Following the simulated operation, the vehicles in the video can be seen heading to the mother ship.
???⚡#China conducted a landing operation exercise simulating a move to retake #Taiwan island from US imperialist occupation.

The landing brigade of the 73rd Army of the #PLA Eastern Command in ​​​​Fujian province (the province Taiwan is part of) organised the exercise.

1/3 pic.twitter.com/t4pfXr8AIm

— Yin Sura 尹苏拉 (@yin_sura) May 22, 2022
This comes as a top US intelligence official recently emphasized that China is "working hard" to prepare for the possible invasion of Taiwan. The official said that China is keeping a close watch on Russia's invasion of Ukraine to check the American response. 
According to Director of National Intelligence Avril Haines, the threat to Taiwan is "acute," who testified before the Senate Armed Services Committee. ​
"It's our view that they [the Chinese] are working hard to effectively put themselves into a position in which their military is capable of taking Taiwan over our intervention," Haines ​told the panel. 
Similarly, China expert Gordon Chang recently warned that the Chinese leadership is "clearly thinking about invading somebody." "This is getting ominous because the Wall Street Journal recently reported that China is trying to sanction its senior officials.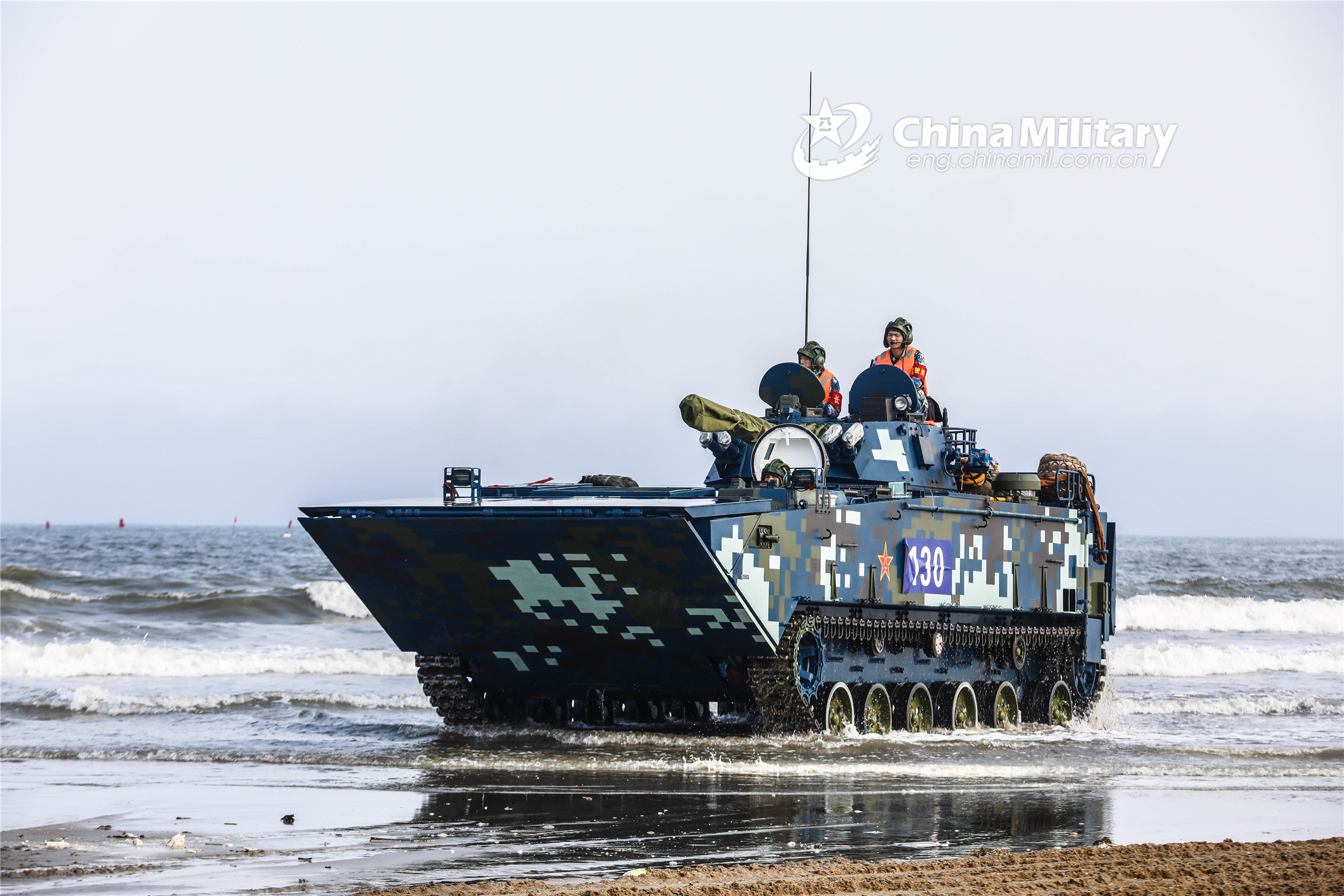 "Now, they wouldn't do that unless they were thinking they were going to do something in which we would impose sanctions on them, like invading Taiwan or some other nation. So the Chinese military is always constantly trying to improve itself to get itself more ready. They're thinking about invading somebody." 
China has strengthened its military posture in the region and has staged military drills near Taiwan. According to a former Deputy Under Secretary of the Navy, Russia's initial blunders in Ukraine may prompt the PLAN to intensify its measures to overwhelm Taiwan's defenses.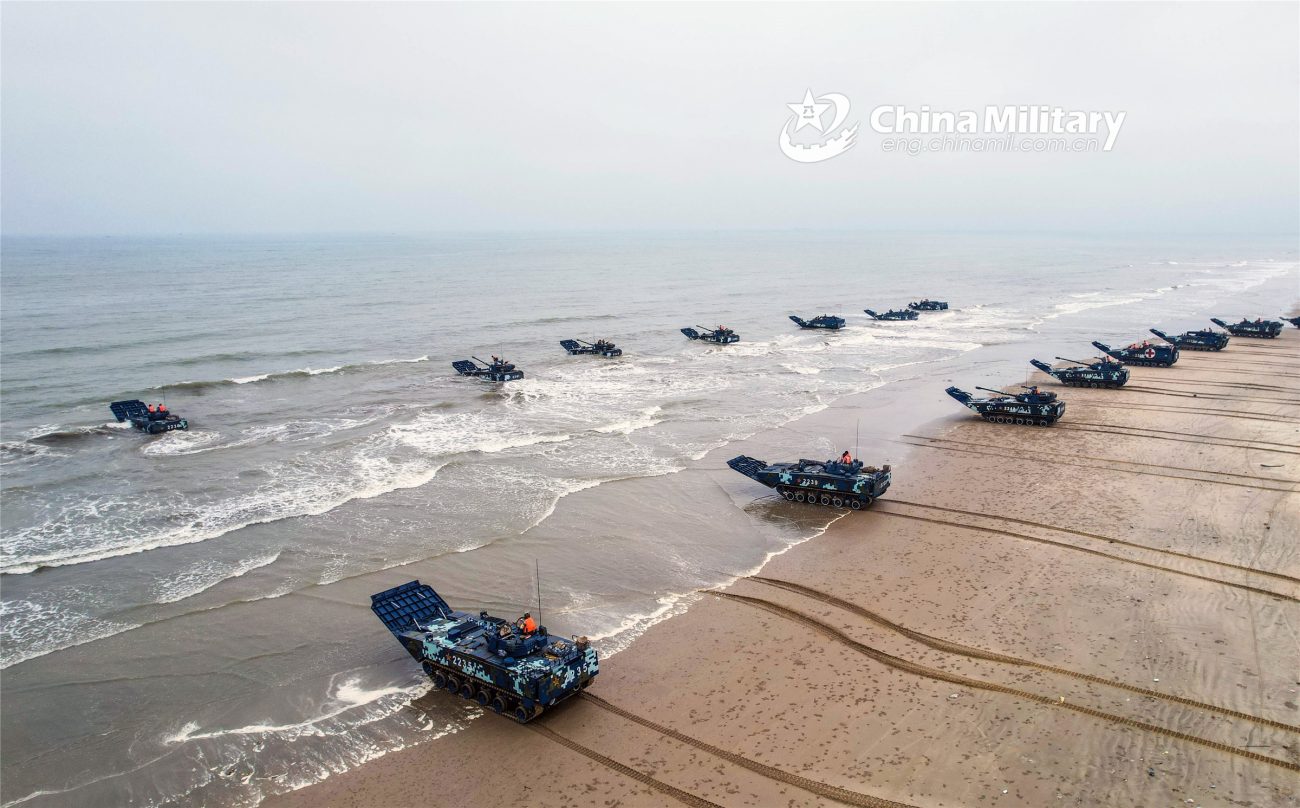 However, Beijing claimed that the drills, which included naval and air force troops, were designed to "further test and improve the joint combat capability of multiple services and arms." 
Audio Leak Details China's Plan To Invade Taiwan
China's detailed framework to attack Taiwan has reportedly been disclosed through an unusual and dramatic audio leak of a top-secret meeting of the People's Liberation Army. Experts believe the audiotape on Lude media's YouTube channel seems to be genuine. 
This is the first time a recording of a top-secret military command meeting has been exposed since the People's Republic of China was founded in 1949.
The recording of the May 14 meeting was allegedly leaked by senior Communist Party of China officials who wanted to expose Xi Jinping's military plot on Taiwan, as per the YouTube channel. 
The audio file purports to reveal discussions between the CPC and the PLA about the top leadership's strategy for the "normal to war transition." China's People's Liberation Army (PLA) is heard discussing a 'ground strike' plan. 
A strategy for cyber attacks and the use of weapons present in space has been proposed. Besides that, there is a discussion of activating the citizens who China has maintained in governments and institutions all over the world.
The high-level meeting was attended by Guangdong's party secretary, deputy secretary, governor, and vice-governor.
Major General Zhou He, commander of the Guangdong Military Region, Wang Shouxin, standing committee member of the Guangdong Provincial Committee, and political commissar of the Guangdong Military Region are among the top People's Liberation Army leaders in the meeting.
The meeting focused on 'smashing Taiwan independence forces and not hesitating to start a war, resolutely defending national sovereignty and territorial integrity,  a crucial strategic decision made by Chinese President Xi Jinping. 
During the discussion, it was suggested that a joint civilian-military command be established to plan-deploy-organize the province's normal-to-war transition. Officials present at the top-secret session reportedly also named companies that have been mobilized to enhance production capacities for drones, boats, and other products.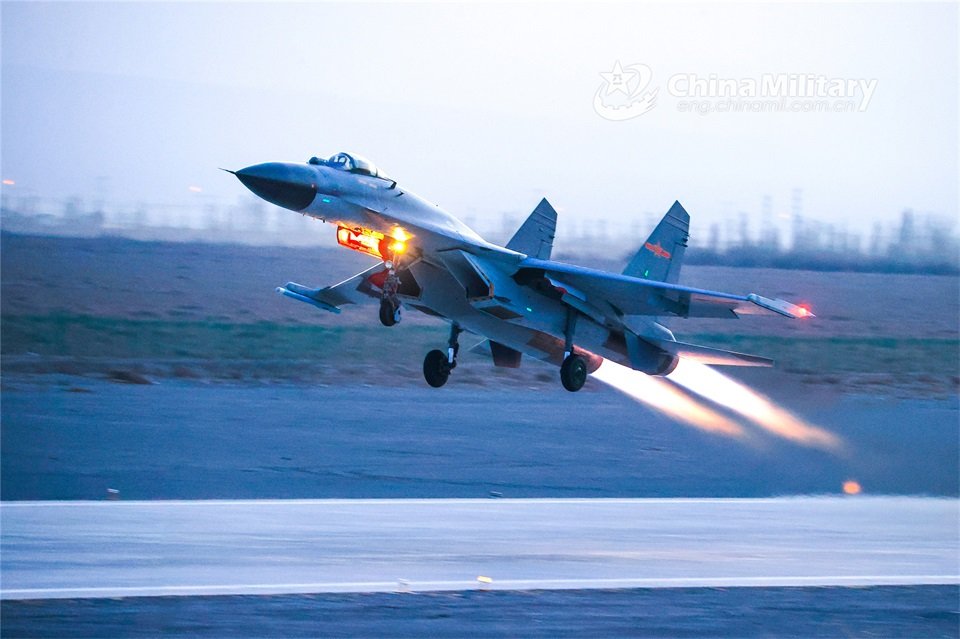 Officials can be heard discussing that the four businesses, Zhuhai Orbita, Shenzhen Aerospace Dongfanghong Satellite Co., Foshan Deliya, and Ji Hua Laboratory, can establish four satellite detachments for the invasion plan.
"We have in total 16 low-orbit satellites, with 0.5 to 10 meters global remote ultra-high optical resolution sensing and imaging capabilities," officials were heard saying in the clip.
According to the video, the mission assigned to Guangdong province by the eastern and southern warzones encompasses 20 categories and 239 components.
It has 1.40 lakh military soldiers, 953 ships, 1,653 unmanned equipment units, 20 airports and docks, six repair and shipbuilding yards, 14 emergency transfer centers, and resources like grain depots, hospitals, blood stations, oil depots, petrol stations, and so on. 
The province's national defense mobilization recruitment agency has been tasked with recruiting 15,500 new military service individuals, retired military personnel, and special talents. 
The officials present at the meeting cited a National Defense Commission statement asking the province to coordinate the implementation of seven types of national level warfare resources, including 64 10,000-ton roll-on/roll-off ships, 38 aircraft, 588 train cars, and 19 civil facilities such as airports and docks.
Audiotapetape also suggests that the officials emphasized the importance of ensuring the safety of the Pearl River Delta area (which encompasses Guangzhou, Shenzhen, Zhuhai, Foshan, Dongguan, Zhongshan, Hong Kong, and Macau, among others) because it is densely packed and has much industry in the area. 
Meanwhile, one lieutenant general and three major generals, according to activist Jennifer Zeng, have been sentenced to death. Several other officials have been sentenced to prison.
Full vid of explosive leak of PLA's #War Mobilization Meeting
4 generals executed, many arrested after this file was exposed. This is said to be the biggest proactive rebellion from inside the #CCP's army!
The entire should be concerned. https://t.co/yc9KLVzsxq

— Jennifer Zeng 曾錚 (@jenniferatntd) May 22, 2022
USA's Stance on Taiwan Issue 
In one of the most robust and explicit remarks in support of Taiwan in decades, US President Joe Biden stated on Monday that he would be willing to use force to protect Taiwan. He went on to say that China is 'flirting with danger' in Taiwan by flying dangerously close to the island. 
Following Russia's invasion of Ukraine, Biden said the responsibility to defend the self-ruled island was "even stronger." "That's the commitment we made," Biden said during a news conference in Tokyo.
He stated that using force against Taiwan would "just not be appropriate" and that it would "dislocate the entire region and be another action similar to what happened in Ukraine." 
Under the "one China" policy, the United States recognizes China's claim to sovereignty over Taiwan, but it has backed Taipei's independence by supplying armaments for its defense.
"We agreed with the One China policy, we signed on to it… but the idea that it can be taken by force is just not appropriate," he said.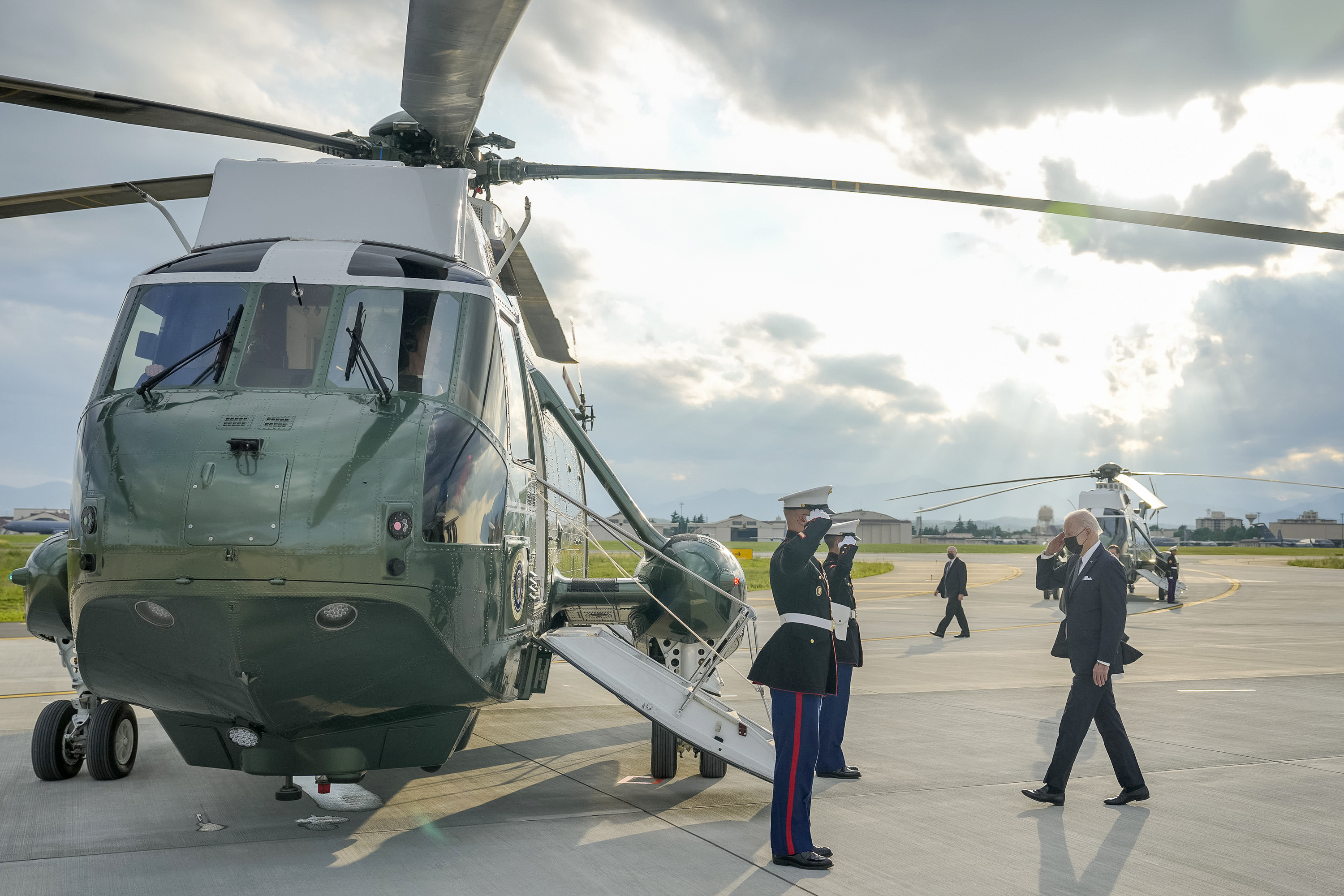 Following Biden's remarks, a White House official stated that they did not represent a departure from Washington's "One China" policy and pledged to "provide Taiwan with the military means to defend itself." "Our policy has not changed," the official said. 
In response, Taiwan's foreign affairs ministry said Biden's remarks "reaffirm" Washington's "firm commitment to Taiwan" and that it will deepen cooperation with countries such as the United States and Japan.
"The challenges China poses to the security of the Taiwan Strait have aroused great concern to the international community," a spokesperson said. "Our government's firm determination to defend Taiwan's freedom, democracy, and security has never changed."
Biden is in Japan as part of an Asia trip designed to strengthen regional connections and demonstrate Washington's commitment to the area despite its role in the Ukraine conflict.