China is exhibiting a wide array of stealth aircraft at an ongoing airshow in Zhuhai. The most prominent among them are the GJ-11 attack drone and FC-31 & J-20 fighter jets.
---
The GJ-11 'Sharp Sword' was earlier showcased at the National Day parade in Beijing on October 1, 2019. The drone's flying-wing aerodynamic design is similar to the US' B-2 strategic bomber.
"All weapons on display at the parade are in active service", Major General Tan Min, Executive Deputy Director of the Military Parade Joint Command Office, had said at a press conference.
Military analysts believed that this drone exhibited strong stealth capabilities which would enable it to sneak deep into enemy territory undetected and use its hidden weapons to launch strikes on the designated targets. "China has mastered technologies used on the drone", Wei Dongxu, a Beijing-based military analyst, had told the Global Times.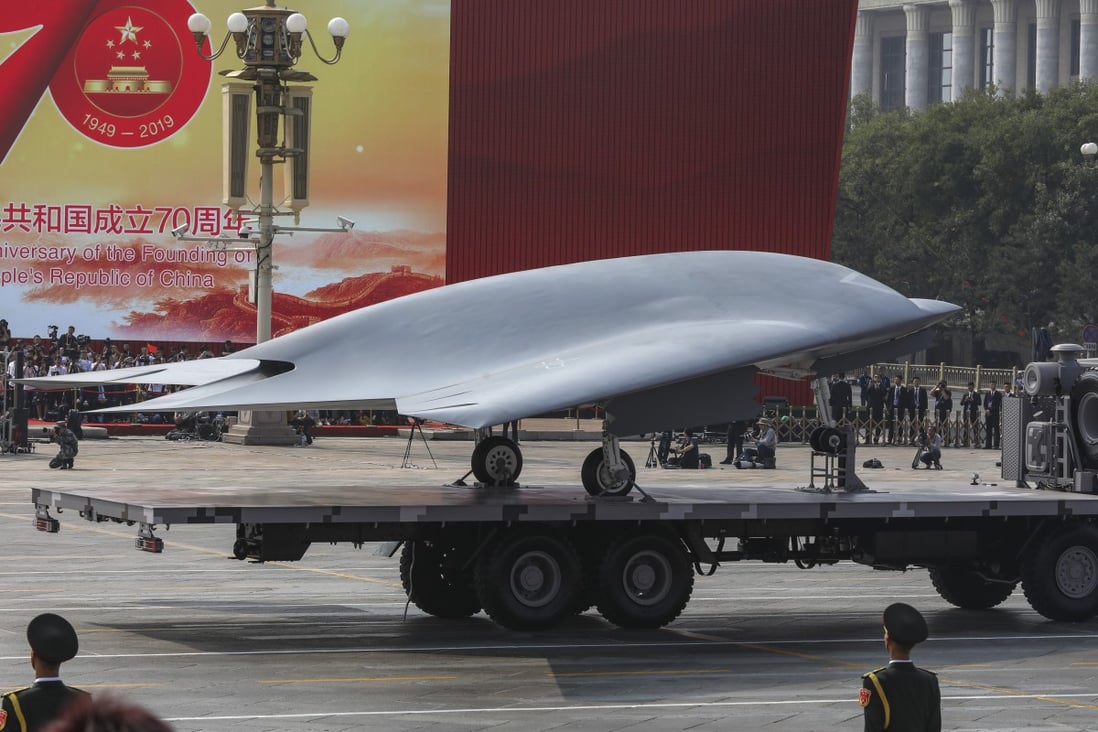 At Airshow China in Zhuhai, the GJ-11 is put on display in the exhibition hall of the country's Aviation Industry Corporation of China (AVIC). Another major attraction will be CH-6 high-altitude, long-endurance drone, the latest entry to the renowned CH drone series.
A number of new fighter jets and unmanned aerial vehicles for AirShow China have arrived at zhuhai Airport. #China #airshow #Zhuhai pic.twitter.com/IAs1THurTQ

— 彩云香江 (@louischeung_hk) September 24, 2021
The drone, with a wingspan of 20.5 meters, has a maximum takeoff weight of 7.8 tons and can carry a large range of payloads including electro-optic systems, synthetic aperture radar, early warning radars, electronic reconnaissance systems, air-to-ground missiles and bombs, anti-radiation missiles and loitering munitions, up to 450 kilograms, according to the state media.
In addition, various advanced warplanes and drones including J-16D electronic warfare aircraft, WZ-7 high-altitude drone, and WZ-8 high-altitude, high-speed drone, have been put on display at the outdoor exhibition area for the first time. 
A model of FC-31, China's second stealth fighter jet, was also put on display at the entrance of the hall. "Even if they do not have "20" in their names, the GJ-11 and the FC-31 are both key members of the '20' aircraft family", Zhou Guoqiang, general manager assistant at AVIC, told a group of reporters on September 26.
Earlier in July, The EurAsian Times had reported that a prototype of China's FC-31 stealth jet was put on public display at Shenyang Aircraft Corp's (SAC) Aviation Expo Park. Experts saw this as an indication that the development of this jet has reached a milestone and has entered the next stage.
According to media reports, China's independently developed medium-sized, fifth-generation multi-role fighter jet, FC-31, can compete against other countries' warplanes of the same class, especially the US stealth duo — F-35 and F-22 Raptor.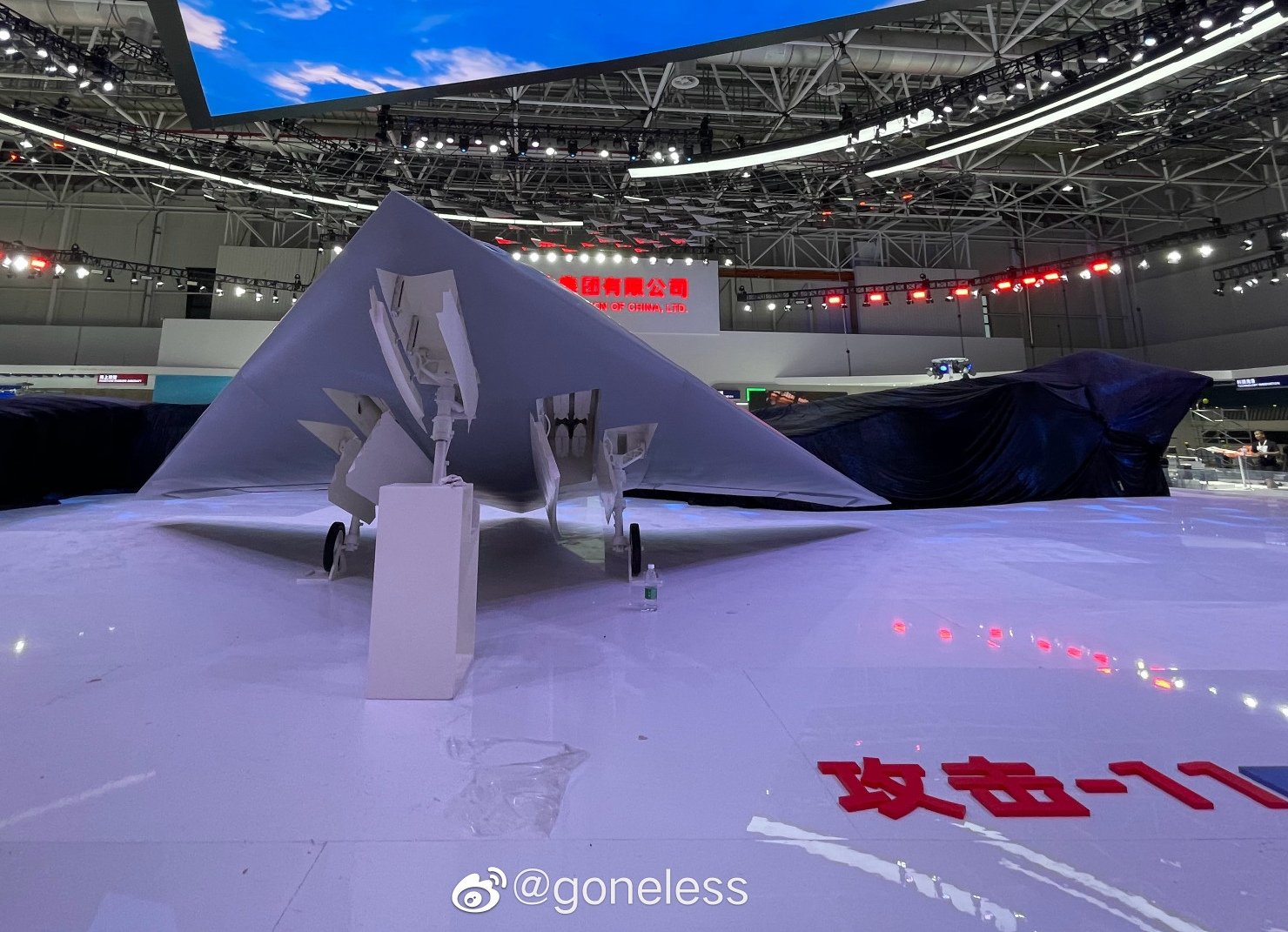 Another particular highlight of the event is going to be the spectacular flight performance by the People's Liberation Army Air Force's (PLAAF) most advanced fighter jet, the J-20 stealth fighter. The fighter jet conducted a rehearsal flight at the site of the air show on September 25.
Zhou claimed that this rehearsal flight could not be equated to the performance that the J-20 is going to give on the day of the event.
"I can tell you for a fact that the performance that day will be much more spectacular", he said.
Other heavy weapons such as main battle tanks, armored vehicles, artillery, long-range rocket launchers, missiles, and unmanned maritime combat are also being showcased at the event. Models of China's aircraft carriers, destroyers, frigates as well as submarines have also been put at the exhibition space.
The Airshow China is being held from September 28 to October 3 in Zhuhai in South China's Guangdong Province.
Written by Kashish Tandon/EurAsian Times Desk