On August 1, China released a flurry of videos via state media showcasing its sophisticated military prowess in commemorating the 95th anniversary of the founding of the PLA (People's Liberation Army).
China's 'Twin-Tailed' Scorpion Drone Flew Undetected Over Taiwan Amid US-China Tensions Over Nancy Pelosi
In addition, several articles detailing the PLA's contribution to the country were published by state-run media outlets. But one particular video caught everyone's attention — a stunning 3D-like video that displayed a wide range of weapons the Chinese PLA has at its disposal. 
Like all Chinese promotional military videos, it is well choreographed and features dramatic background music. The two-million-strong PLA showcased some of its most recent accomplishments in weaponry, equipment development, and realistic combat preparations. 
Watch a 3D-like video that gives you an immersive view of dedicated #PLA soldiers and China's advanced weaponry and equipment. pic.twitter.com/E9W8kaD1LL

— Global Times (@globaltimesnews) August 1, 2022
China's Z-10 attack helicopter was highlighted with a 3D effect in the first section of the video. Recently, this helicopter has been in the news for its deployment in the Karakorams and close to the Taiwan Strait.
This chopper is touted as a "tank" and "ship killer" that can conduct land and sea attacks. 
J-15, J-10, and Y-20 also received significant attention in the footage. The Y-20 is China's first large, self-developed multi-purpose transport plane. It can perform long-distance air transport tasks for all goods and personnel in adverse weather conditions. 
The Chinese Air Force has also recently commissioned the air-to-air refueling variant of the Xian Y-20 strategic transport. On the other hand, the Shenyang J-15 fighter jet, also referred to as the Flying Shark or Flanker-X2, is a Chinese all-weather, twin-jet, carrier-based fourth-generation multirole fighter aircraft produced by the Shenyang Aircraft Corporation (SAC) and the 601 Institute. 
The Chengdu J-10 Vigorous Dragon (NATO reporting name: Firebird) is a medium-weight, single-engine, multirole combat aircraft. The aircraft is capable of conducting operations in all weather conditions. Pakistan has also acquired this aircraft for its Air Force. 
In addition, the J-20, China's only operational stealth fighter, can be seen soaring high in the sky in the video. China's J-20 is a crucial component of Beijing's plan to compete with the US in the Indo-Pacific region. 
PLA's Naval Power
Dramatic footage shows Beijing's naval prowess, showcasing everything from submarines to aircraft carriers. One naval vessel, which appears to be a Type 055 destroyer, is seen sailing in the water.
The Type 055 naval ship, dubbed the most significant destroyer class in China's People's Liberation Army Navy, is outfitted with weapons to counter missiles, ships, and submarines. 
The country's hospital ship developed indigenously is also featured in the video. This naval ship can accommodate a rescue helicopter and is 109 meters long, 17 meters wide, and has a displacement of over 4,000 tons.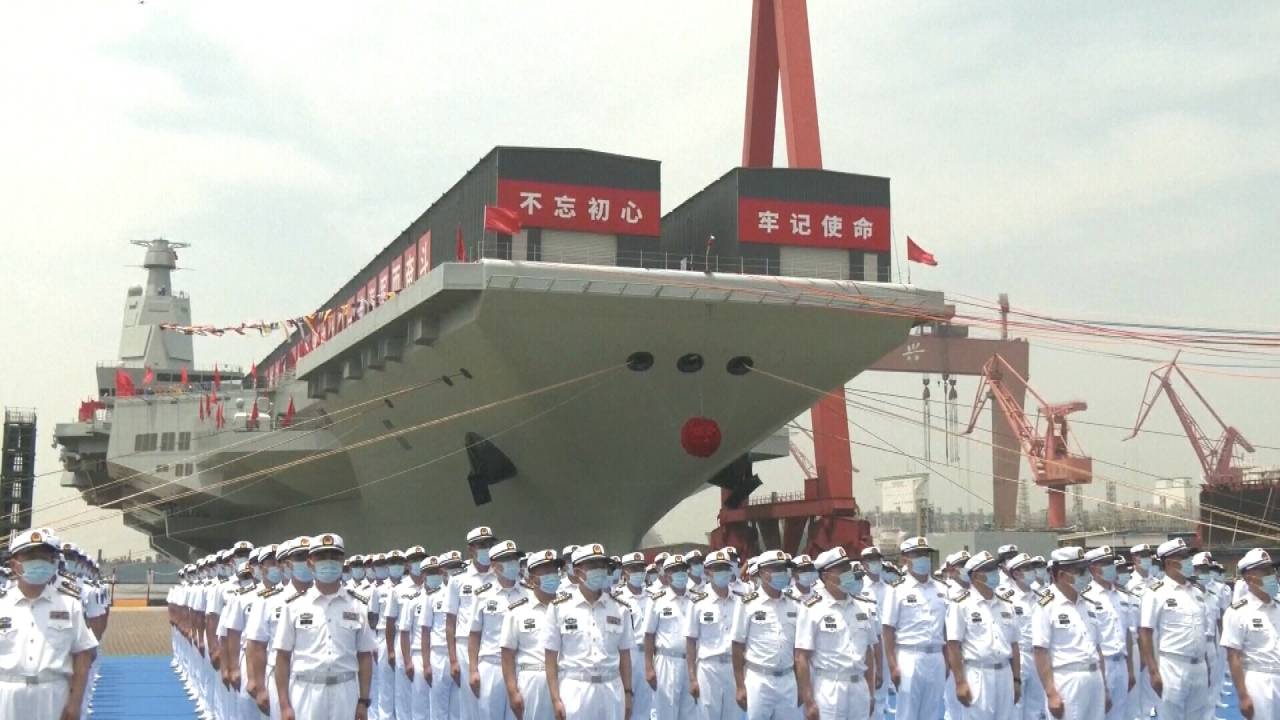 With more than 100 beds and the ability to accommodate three significant surgeries at once, it is also outfitted with cutting-edge, large medical equipment, including computed tomography, digital radiography, color ultrasonic diagnosis, gastroscopes, and portable advanced life support devices.
However, the country's third aircraft carrier stands out as the highlight of its naval power. Fujian's launch video scenes were also shown. 
The Fujian is more technologically sophisticated than the other Chinese carriers and was ceremoniously launched in a shipyard in Shanghai. However, the Fujian won't be operational for years, and the defense ministry hasn't specified when it will go into service.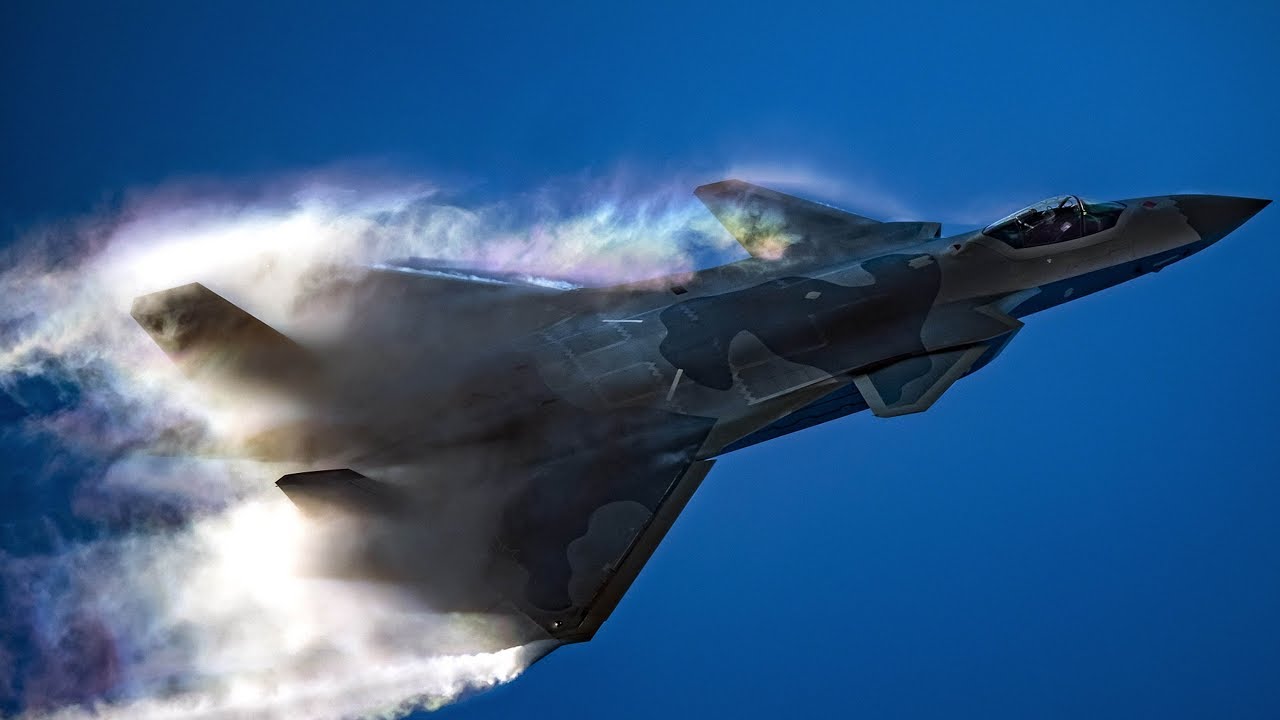 Missile Systems 
The video powerfully illustrated the country's missile technology as well. In particular, the footage shows DF-17 and DF-41. The PLA also recently unveiled never-before-seen footage of a DF-17 hypersonic missile.   
The DF-17 (Dong Feng-17) is a Chinese medium-range missile system with a hypersonic glide. The range of the DF-17 is estimated to be between 1,800 and 2,500 kilometers and is launched from a standard rocket booster as an HGV system. 
After rising to almost exoatmospheric altitudes, the missile separates and uses a hypersonic glide vehicle to find its target.
Due to its high speed, low trajectory, and mid-flight maneuverability, the HGV can successfully penetrate sophisticated enemy defenses in circumstances where more conventional systems would likely fail.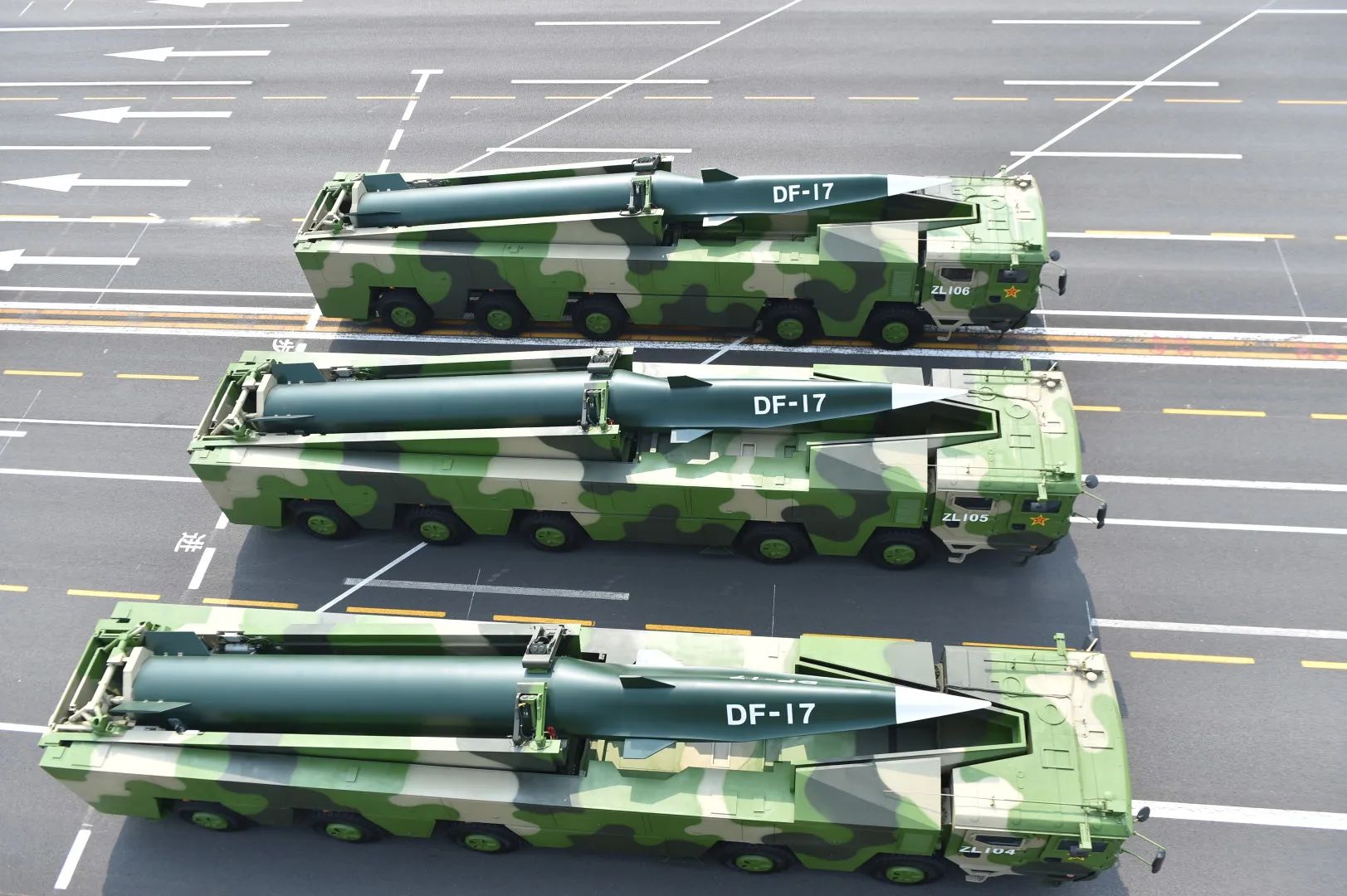 The DF-41 missile is advertised as a game-changing missile. The DF-41 could theoretically strike the United States in 30 minutes due to its range of up to 9,320 miles (15,050 kilometers) and capacity to carry ten independently targeted nuclear warheads. 
The Chinese military's tanks and howitzers were also displayed in the video. The T-15 tank, China's highly maneuverable and lightweight tank, took center stage throughout the promotion of its homegrown weapons. In the video, one can also see Chinese PLZ-05 tracked self-propelled howitzer armored vehicles.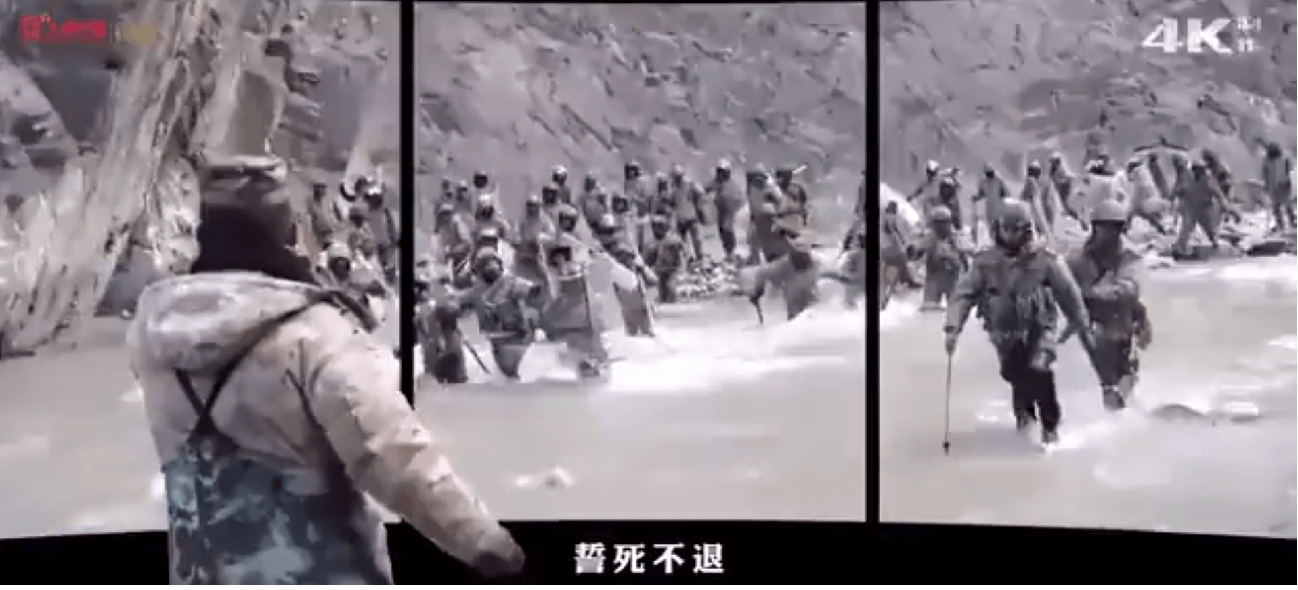 A scene featuring Qi Fabao, a commander of a PLA regiment, is also included in the video. In the video, he is standing in front of the Indian soldiers with his arms wide open at the Galwan Valley in June 2020.
He suffered a severe head injury during the Galwan Valley clash. Later, the Chinese government named him to carry the Olympic torch for the Beijing Winter Games. 
It is believed in India that China is concealing the precise number of casualties it suffered in Galwan valley clash with Indian soldiers. Since then, China has consistently employed such ruses to strengthen its national pride.