China carried out joint anti-terrorism drills with Tajikistan in its capital city Dushanbe on August 18. The move is seen as China's bid to bolster counterterrorism cooperation with the Central Asian nation in the wake of the Taliban's takeover of Afghanistan.
Taliban's 'Top Boss' Is Indian Military Academy Alumnus; Can New Delhi Leverage Old Contacts To 'Win Back' Afghanistan?
The joint exercises were conducted by China's Ministry of Public Security along with Tajikistan's Ministry of Internal Affairs. Zhao Kezhi, Security Councilor of China as well as China's Minister of Public Security, sent letters to the Minister of Tajikistan International Affairs, Rahimzoda Ramazon Hamro and Saimumin Yatimov, chairman of the State Committee for National Security.
In his letter, Zhao highlighted the strong ties shared by the two countries. He referred to the countries as "comprehensive strategic partners and friends with high-level of trust", Global Times reported.
Throwing light on the regional instability caused due to the recent political shift in Afghanistan, Zhao said, "Currently, the international situation has experienced dramatic changes and the regional anti-terrorism situation is not optimistic.
The anti-terrorism drill will improve the anti-terrorism forces' coordination for combat readiness and strengthen combat capability as well as show the two countries' determination to fight against terrorism".
He also said that "China's Ministry of Public Security is willing to have further closer cooperation with Tajikistan's State Committee for National Security to strengthen cooperation on frontier defense and cooperation under the Shanghai Cooperation Organization (SCO)".
The rapid advancement by the Taliban has been a cause of grave concern for the international community as they believe this will become a breeding ground for terrorist groups such as Daesh (the Islamic State) and Al-Qaeda. China shares similar concerns as it views this deteriorating situation as a catalyst in strengthening the East Turkestan Islamic Movement (ETIM), an Uyghur separatist organization.
ETIM, also known as Turkistan Islamic Party, is an extremist group founded by Uyghur jihadists in western China that seeks to create an independent East Turkestan state to replace China's Xinjiang.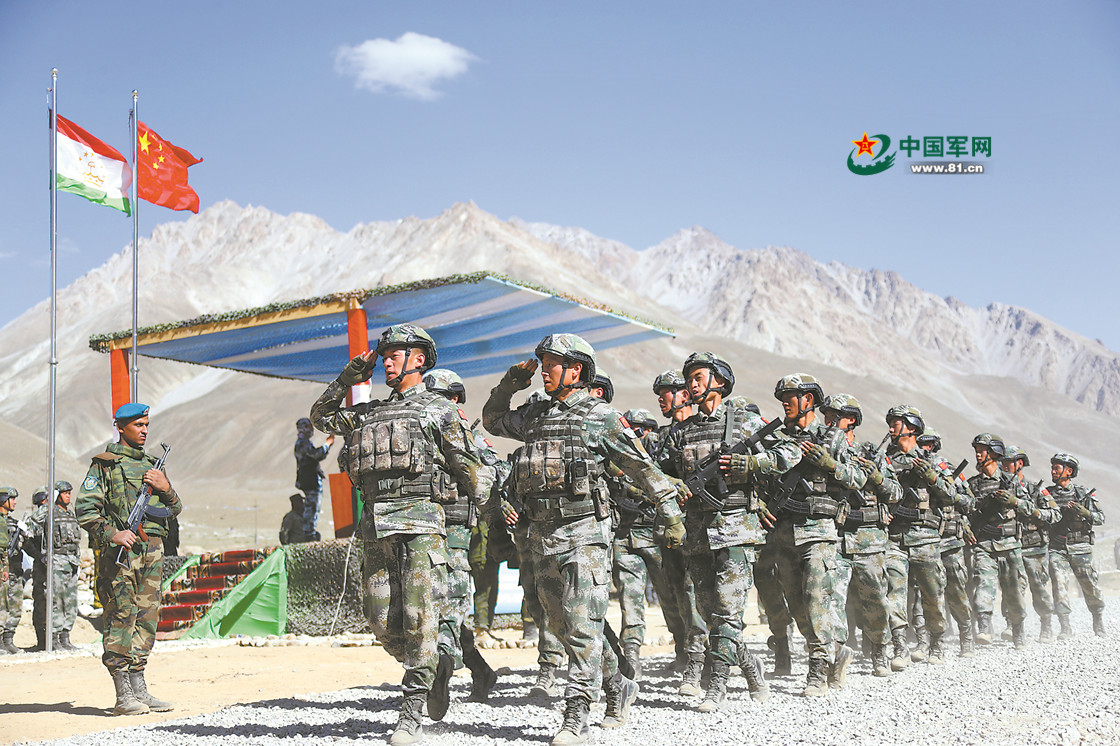 The UN Security Council designated ETIM as a terrorist organization in 2002 for its links with Al-Qaeda. But in 2020, the US removed the group from its list of foreign terrorist organizations, a move condemned by China. The Asia Times reported that the ETIM may have increased its logistical and financial resources, manpower, and weaponry since the removal of the terrorist tag by Washington in 2020.
A UNSC report confirmed the presence of more than 500 ETIM fighters in various parts of northern Afghanistan, including Badakhshan, Kunduz, and Takhar provinces that connect China's Xinjiang province via a narrow Wakhan Corridor.
China also fears the possibility of other jihadist organizations supporting ETIM's "Uyghur -cause" to carry forward their "Islamic" agenda. In 2017, the Islamic State released a video of Chinese Uyghur Muslims threatening to return home and "shed blood like rivers", as reported by Asia Times.
In his letter, Zhao further noted that the law enforcement departments in both countries have exhibited great cooperation on various occasions, particularly in their anti-terrorism efforts.
According to him, this has ensured great regional stability and security at the borders. He also said that Tajikistan is going to host the Shanghai Cooperation Organization (SCO) summit in September 2021 and that Tajikistan will receive the full support of China in ensuring a good security mechanism for the summit.
Formed in 2001, SCO is a Eurasian political, economic, and security alliance.
Amrullah Saleh – The New Afghan President?
Meanwhile, there are reports that Afghanistan's Embassy in Tajikistan has announced that Ashraf Ghani fled with 169 million USD.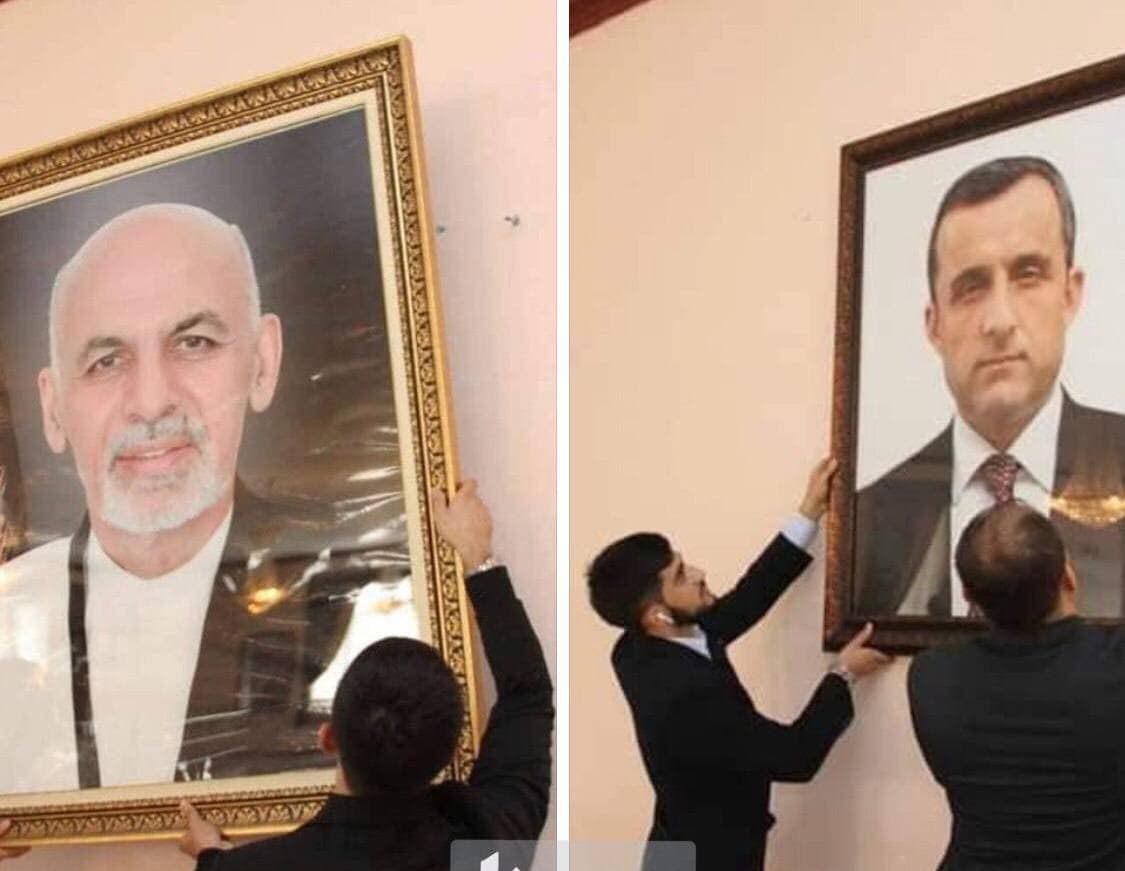 The embassy has also replaced portraits of Ghani with those of Amrullah Saleh, who claims to be the new president of Afghanistan.
Amrullah Saleh, who had been the First Vice President of Afghanistan until the collapse of the Ghani government, now claims to be the legitimate leader of the war-torn country.
Saleh declared himself "the legitimate caretaker President," citing the constitution of the Islamic Republic of Afghanistan, which says the First Vice President assumes this role "in absence, escape, resignation or death of the President."
In a series of tweets, Saleh wrote:
Clarity: As per d constitution of Afg, in absence, escape, resignation or death of the President the FVP becomes the caretaker President. I am currently inside my country & am the legitimate caretaker President. Am reaching out to all leaders to secure their support & consensus.
It is futile to argue with @POTUS on Afg now. Let him digest it. We d Afgs must prove that Afgh isn't Vietnam & the Talibs aren't even remotely like Vietcong. Unlike US/NATO we hvn't lost spirit & see enormous opportunities ahead. Useless caveats are finished. JOIN THE RESISTANCE.
Amrullah Saleh is still in Afghanistan as per reports. A video emerged that reportedly showed him and Ahmad Massoud and others boarding a Mi-8/Mi-17  helicopter in Kabul as they relocated to the Panjshir.
Amrullah Saleh, Vice President of Afghanistan and Ahmad Massoud, son of Ahmad Shah Massoud spotted in Panjshir.They are bringing all Anti-Taliban commanders together in Panjshir. This province is still free from Taliban. pic.twitter.com/bgb8hUdfwi

— Sudhir Chaudhary (@sudhirchaudhary) August 16, 2021
Saleh was also a key member of the Northern Alliance, as was Bismillah Khan Mohammadi, who was recently appointed as the Defense Minister of Afghanistan. Mohammadi also confirmed Saleh's claim as the country's legitimate leader.
Saleh was also head of Afghanistan's National Directorate of Security, the nation's premier intelligence agency between 2004 and 2010.
— Co-authored by Kashish Tandon