A Chinese space company called Space Transportation has announced plans for a hypersonic plane capable of flying from Beijing to New York in an hour.
The "rocket with wings" is expected to fly at an astounding 7,000 miles per hour, with testing set to begin next year, according to the New York Post. Scientists anticipate that it will be ready for flight by 2024.
The speed at which the plane is expected to fly leaves no doubt about its hypersonic capability.
"We are developing a winged rocket for a high-speed, point-to-point transportation, which is lower in cost than rockets that carry satellites and faster than traditional aircraft," the company said in a recent interview with Yicheng Times.
The space plane would be totally reusable and would aim to provide quick transport between two points on Earth via suborbital travel, said Space.com.
Important Innovations Collection: China's "Rocket With Wings" Passenger Plane https://t.co/VP9FHVlA2N pic.twitter.com/AHcq9Su4ys

— Innovation Gamechangers (@Innovation_GC) February 3, 2022
A space-plane is a vehicle that combines the properties of an airplane and a spacecraft, allowing it to fly in both the atmosphere and space. Space-planes are launched vertically on a rocket or horizontally from a carrier plane and land horizontally on a runway.
Very ambitious goals are demonstrated in a video presentation on Space Transportation's website. The video depicts animated passengers boarding a rocket-powered aircraft. Following a vertical launch, the plane separates from the rocket-powered wing and continues its suborbital voyage to Dubai in the Middle East, landing vertically on three legs deployed from the rear.
The corporation, whose full name is Beijing Lingkong Tianxing Technology Co., Ltd., announced that ground tests will begin in 2023, with a first flight scheduled for 2024 and a crewed flight in 2025, according to Space.com. Going even further, the company has planned a test flight of a global, or orbital, crewed space vehicle in 2030.
Hypersonic Space-Plane 
Last August, Space Transportation revealed that it was working on a hypersonic space aircraft program valued at $46.3 million.
Further, the company recently conducted a number of tests of its Tianxing 1 and Tianxing 2 vehicles. On January 23, the tenth flight test was done, followed by another test in partnership with Tsinghua University's combustion laboratory. Both Tianxing 1 and Tianxing 2 are sub-orbital hypersonic test launch vehicles.
PRC successfully tested a prototype of the reusable launch vehicle with horizontal aircraft landing "TianXing-2" (Jiageng-Il) / "嘉庚 一 2) developed by the Chinese startup Space Transportation and engineers at Xiamen University. 1/2 pic.twitter.com/rFjN8hz1D0

— Asia.India-Defense (@Xia257) November 18, 2021
Details on these test flights have been kept under wraps, probably due to the delicate nature of hypersonic-related technologies. China Aerospace Science and Technology Corporation (CASC), the country's major space contractor, conducted highly covert launch tests of suborbital and orbital vehicles from the Jiuquan Satellite Launch Center in 2020 and 2021, according to Space.com.
Nevertheless, it is interesting to note that China has entrusted a private company, which was founded in 2018, with the responsibility of testing a hypersonic space-plane.
CAS Space, a spinoff of the Chinese Academy of Sciences, is also developing its own suborbital tourist services, this time employing a rocket system similar to the one exhibited by Jeff Bezos' aerospace company, Blue Origin.
China's quest for hypersonic space plane superiority is not new.  As BluePath Labs revealed in a study for the United States Air Force's China Aerospace Studies Institute, China's space plane efforts have risen since 2016, headed not only by veterans of China's aerospace sector but also by an increasing number of private firms.
The China National Space Administration (CNSA) and significant industry participants such as China Aerospace Science and Technology Corporation (CASC) and its primary rival, China Aerospace Science and Sector Corporation (CASIC) determine the R&D agenda for the country's space industry.
CNSA's strategy for 2018 called for a "low-cost, reusable spaceship transportation system" by 2050. CASC's "Space Transport Road Map" established a more ambitious national objective of creating a reusable suborbital space vehicle for tourism by 2025, while CASIC stated that it would complete its own space plane by 2030.
China's Hypersonic Breakthroughs
Last year, China conducted a hypersonic glide vehicle test that went around the globe and missed its target from a few miles. Even as this test had stunned the world, it was later revealed by some Pentagon sources that another submunition from the hypersonic vehicle was dropped into the South China Sea.
China has taken its own achievements in hypersonic tech to mock the US for not having an operational hypersonic weapon. Additionally, the most concerning fact about China's hypersonic strides is that such missiles could carry nuclear warheads.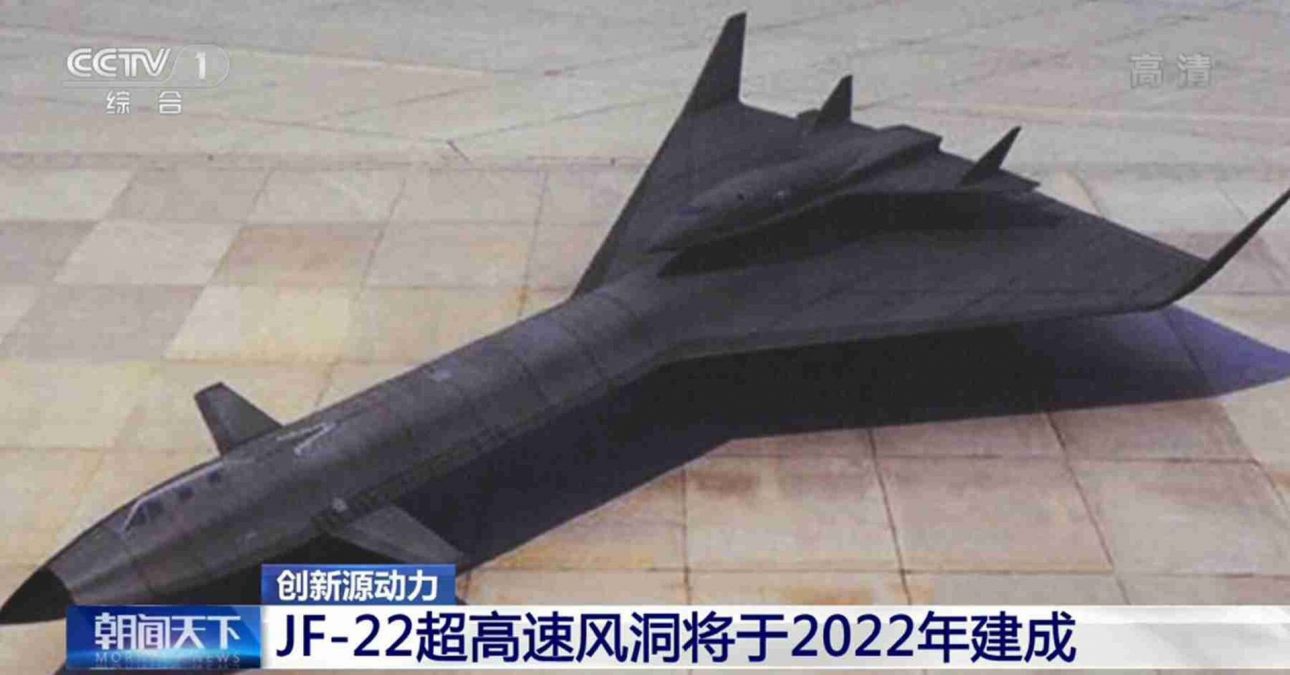 In December last year, China had announced that it was developing a hypersonic airliner that would be capable of transporting about 10 passengers to anywhere in the world in just an hour, as previously reported by the EurAsian Times. At the time, American experts had rubbished the claims.
While the current space plane that has been announced by Space Transport Company might not be the same as this hypersonic plane, there seems to be a broad overlap between the two. Additionally, the announcement comes in the backdrop of China's announcement that it had tested a new engine capable of powering a Mach 5 aircraft.
Having said this, Chinese claims are generally received by the rest of the world with a pinch of salt. Experts have often shrugged off or mocked the rapid developments and their announcements by Beijing.