This year's Winter Olympics are acutely impacted by climate change. The Beijing 2022 Games will be the first-ever to be almost completely reliant on artificial snow.
The technology to make this possible is being provided by an Italian firm. However, the use of man-made snow has seen complaints from both environmentalists and athletes.
Due to climate change, the Earth is heating up and the weather is becoming increasingly more erratic. Owing to these fluctuations, natural snow is not as reliable for winter sports anymore. This has left an impact on winter sports venues.
According to a study, only one of the 21 cities that have hosted the Winter Olympics in the past 50 years will have weather that is suitable for winter sports by the end of the century.
The problem in Beijing is particularly acute. The area around the outdoor Olympic venues is facing an extreme drought this winter. Even usually, this area is not particularly suited for snow sports as the mean annual snowfall in Yanqing (which houses the National Alpine Ski Centre) and Zhangjiakou (where many of the other events are being held) is about 20 centimeters.
Due to this snow shortage, China had turned to Italy-based TechnoAlpin's machines to manufacture the snow required to cover four outdoor event spaces around Beijing.
Artificial Snow
China gave a $22-million contract to TechnoAlpin, an Italian company to supply snowmaking equipment to the Beijing Games. TechnoAlpin has covered the slopes with 272 snowmaking fan-guns in addition to 82 stick lances that produce artificial snow for events such as skiing and snowboarding.
Snowmakers have also been positioned farther north in Zhangjiakou, where freestyle skiing, ski jumping, and the biathlon are being hosted.
All the snowmakers that the European company is using are hooked up to a system of high-pressure pumps and pipes. They carry chilled water from the cooling towers up the slopes.
The fan guns, which are similar to small jet engines or oversized hair dryers, have nozzles that spray either atomized water or ice crystals mounted around the edge of a turbine. The guns shoot this mixture several meters into the air to cover broad downhill slopes. These machines can be remotely controlled to aim at specific spots using Bluetooth.
Environmental Risks
However, environmentalists are concerned about this process of creating artificial snow as it comes with huge costs to the surroundings.
Artificial snow requires a lot of resources to be put into its making. Besides massive amounts of water, it requires a lot of energy to make this snow.
Carmen de Jong, a hydrology professor at the University of Strasbourg, told Living on Earth that producing snow for the Games "requires large amounts of water not only because of the 100%, artificial snow, but also because all the access roads have to be covered by snow in order for the vehicles to move. And because it's such a water-scarce area, the water has to be pumped and piped uphill from very far away. So that's bound to have some effect on the local water needs for irrigation or maybe even drinking water".
This is the Winter Olympics in the era of climate breakdown. The first winter games to rely almost entirely on fake snow. The hills outside Beijing are snow-free, so 49 million gallons of water and 300 snow guns have been used to create this. pic.twitter.com/wYtB6qMGII

— XR Cambridge (@xr_cambridge) February 6, 2022
She further noted that the climate in these areas is not appropriate for snowmaking as the region is quite windy, leading to high losses and requiring the production of a lot more snow to reach the same end product.
"Then, it's very dry, so there's a lot of evaporation during snow-making. And then there's another problem that the soil is so dry that the artificial snow doesn't stick to it. And the soil can't freeze; it lacks water. So the snow-makers first have to inject water into the soil, make it freeze, and then you can start producing artificial snow and putting it on top," she highlighted.
There are other issues that accompany the process of snowmaking. The meltwater coming from artificial snow contains more minerals, more salts, more bacteria, and the remnants of diesel, wax from the skiers, etc.  This is very likely to impact the native vegetation in the region.
However, the International Olympics Committee (IOC) has said that all the venues and facilities are powered by wind and solar energy and that the chemicals were not used due to the area's cold temperatures.
"The regions where the snow sports events will be held are constantly very cold," the IOC said in a statement.
Athletes Oppose
Several athletes have pointed out the risks of having artificial snow in the Games. They have noted how man-made snow is icier, and thus faster and more dangerous. This kind of snow also has a higher water content which makes it ice up quicker.
Then there is the issue of the hardness of the rocky surroundings as there is no natural snow outside of the slopes prepared for the competition to break an athlete's fall.
"It can be really rock hard out there and falling can feel like falling on concrete, and so it does make it a little bit more dangerous than if it was natural snow conditions," Chris Grover, head cross country coach for the US Ski Team, told NBC News.
Other experts differ in their opinion. Chinese state-linked media house CGTN quoted Joeseph Fitzgerald, a freestyle and snowboarding expert based in the Zhangjiakou competition zone, as saying that the venues use artificial snow to make sure that there is a consistent snow surface.
"If the surface is consistent, then you actually reduce injuries with artificial snow because you have a consistent surface to operate on, and it's equal and fair for everybody to go down," Fitzgerald noted.
Disagreeing with claims that such snow courses would easily lead to injuries of athletes, Fitzgerald said that this is a fallacy.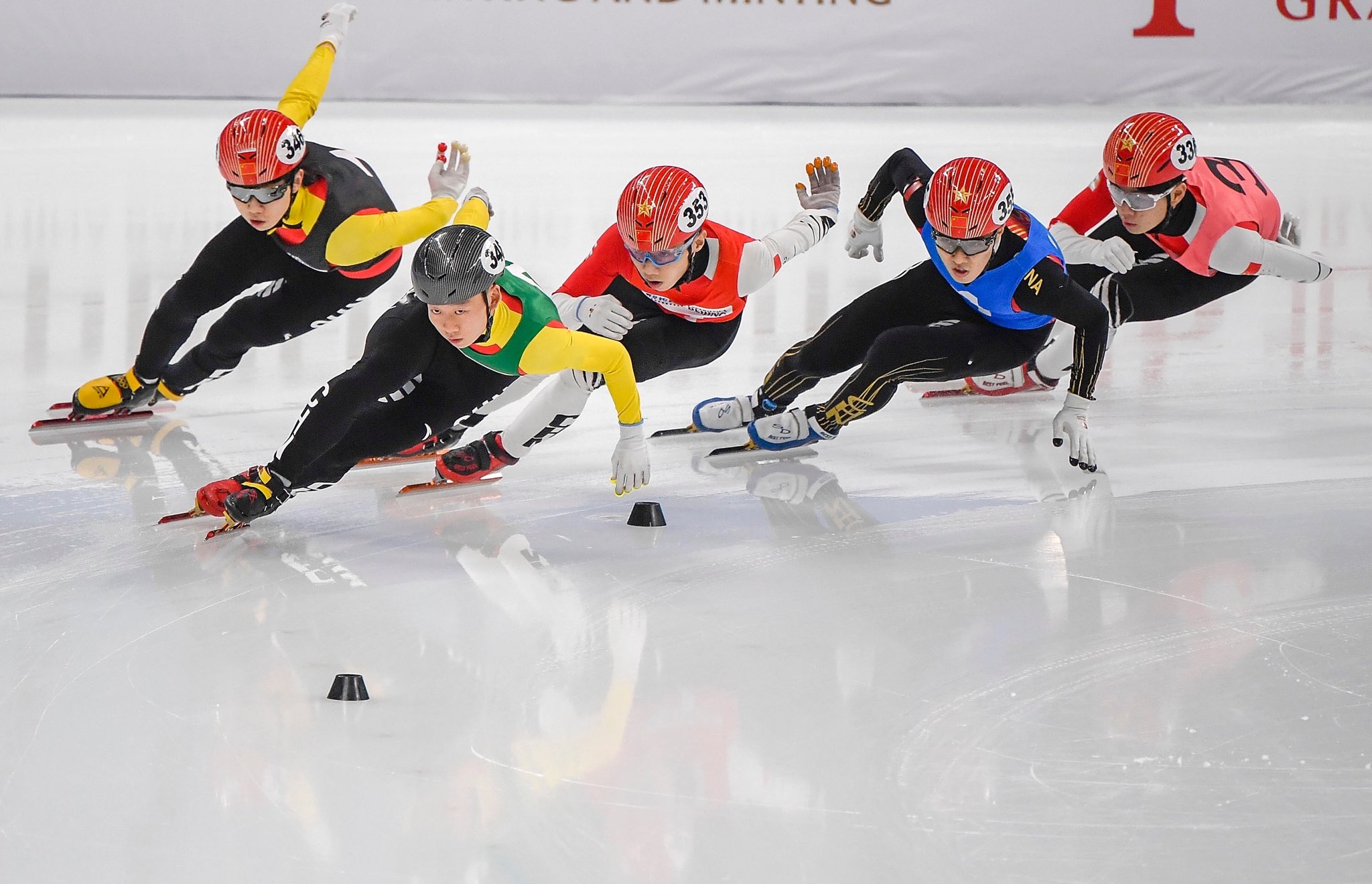 "The snow in an Alpine slalom course, I understand, is about 750 kilograms per cubic meter. Natural snow is about 250 kilograms. So, somewhere in between the Alpine slalom course which is injected with water, and what falls naturally, or man-made snows is about 400 kilograms. Somewhere in there, there's a snow density, but if you fall, you're still falling on a hard surface," he said.
CGTN also quoted Nikolai Belokrinkin, an Alpine ski expert in the Yanqing competition zone. He said that natural snow would not be enough and stable for World Cups and Winter Olympics.
"The snowmaking is not the waste of water. The water comes back to nature. It's fixed by air. And it's a circle. It always comes back," he added.
The artificial snow-making process has been mired in controversy. Whether it will lead to more injuries or an adverse environmental impact is subject to further analysis.