OPED By Girish Linganna
The Indian Air Force plans to acquire 114 fighter aircraft amid a big push for the Atmanirbhar Bharat (self-reliant India) scheme run by the Indian government. Of these 114, India would import 18 jets while developing 96 aircraft domestically.
These fighter jets will be acquired under the 'Buy Global And Make In India' scheme, where Indian companies will partner with a foreign vendor.
The initial 18 aircraft would be imported, the next 36 jets would be manufactured within the country and the payments would be made partially in foreign currency and Indian currency.
The last 60 aircraft would be the main responsibility of the Indian partner and the government would make payments only in Indian currency, according to government sources.
A Tough Competition Ahead
Aircraft manufacturers including Saab, Irkut Corporation, Boeing, Lockheed Martin, MiG, and Dassault Aviation may participate in the tender.
By 2035, the Indian Air Force aims to attain a 42 squadron strength and deploy nearly 450 aircraft each along the borders of China and Pakistan.
In the slated purchase of 114 fighter aircraft, Su-35, F-15 EX, Rafale, F-21, Saab Gripen, and Eurofighter Typhoon are expected to compete with each other.
Additionally, India may acquire a large number of Swarm drones (ALFA-S), stealthy autonomous UCAVS (DRDO AURA), and unmanned aircraft to transform into a completely advanced network-centric force capable of sustaining multi-role operations along the entire spectrum.
Best Option For India
Keeping the technical specifications aside, the answer to such questions must stem from the political situation in a particular country and its military doctrine.
India is a large country, and its independent policy is not bound by binding allied treaties, relying only on itself during the war and its willingness to have indigenously-manufactured modern warplanes, so these principles must reflect precisely in its military doctrine.
These are very different conditions from countries bound by binding military treaties.
For instance, if a NATO country purchases fighter jets, the choice should be in line with the compatibility of the selected aircraft with NATO air doctrine, the systems for detection, the strategy of using aviation, the combat aircraft of the other member countries, the basic tactics, the airport and technical infrastructure, identification and control of combat aviation.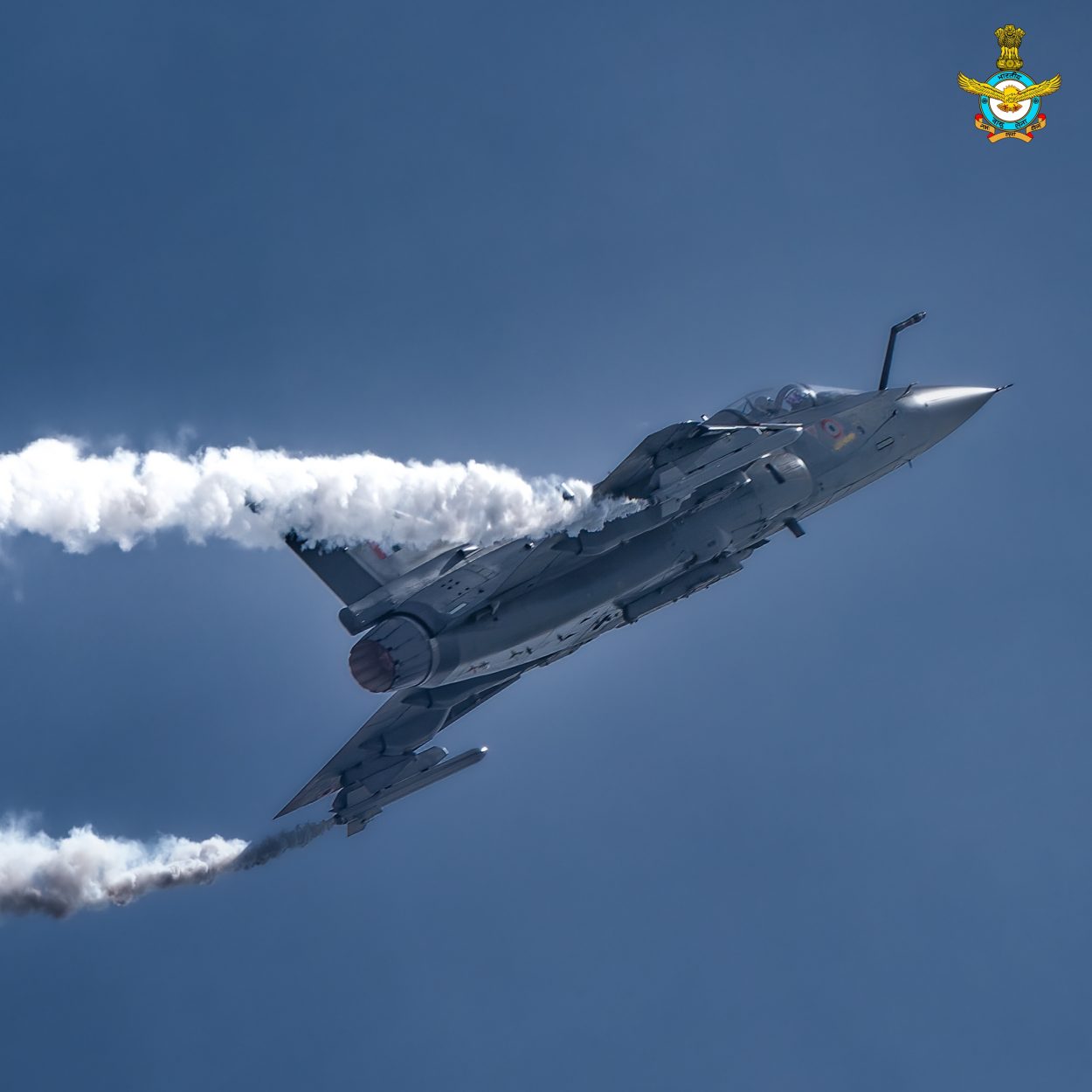 India is keen to become a producer and exporter of fighter jets with LCA Tejas in the lead. Its multi-role fighter aircraft program to acquire 114 fighters shall be implemented under New Delhi's recently adopted procurement procedures.
A foreign Original Equipment Manufacturer (OEM) is considered a strategic partner. Therefore, India will select a local manufacturing company that shall jointly build an assembly plant for the required aircraft in the country and to whom it would transfer the required technology.
A question arises about which type of fighter jet the Indian Air Force requires, whether a multi-role fighter-bomber or an air-superiority fighter.
The answer to this question is that India wants to acquire 114 medium-sized multi-role fighters under the MMRCA 2.0, which typically eliminates F-15EX and Su-35 fighter jets, both of which are air-superiority fighters.
Now, four fighters remain in contention, Rafale, Gripen, F-21, and Eurofighter.
Air Vice Marshall Suryakant Chafekar (Retd) opined that the best choice for India is Rafale as the country has undergone an in-depth selection process and already has 36 Rafale jets. Maintaining the same type of jets in inventory is better for maintenance and spares.
This typically rules out Eurofighter Typhoons.
In my earlier analysis, we ruled out Saab Gripens. Despite being fantastic jets, there is no place for them in the Indian Air force as the country is acquiring indigenous LCA Tejas which are similar (even better in many aspects) to Gripens.
The Indian Air Force has been offered a new fighter aircraft, the F21, by Lockheed Martin. The F21's development place stands in the form of a new Indian plant built by the local Tata Advanced Systems in conjunction with Lockheed Martin.
These are the contenders for the deal led by Dassault Rafale, but things could go the other way very quickly if India is offered participation in the F- 35 program by the United States.
However, the US has never offered F-35s to India.
An ex-fighter pilot, who wished to remain anonymous, told The EurAsian Times that India shouldn't pick the former if given a choice between F-21 and F-35.
"F-21 and F-35 are two different generations and incomparable. F-21 is an upgrade of the F-16. India should not opt for a glorified F-16 by another name. We shot one down from a MiG 21," he noted.
Lt Colonet JS Sodhi (Retd) told The EurAsian Times that the US had not offered its F-35 fighter jets to India. He added, "However, given the aggressive stance being taken by China in expanding its footprints in the Indo-Pacific region lately and the applause India got in the recently concluded Quad summit in Tokyo on May 24, the US, you never know, might change its decision.
Anil Khosla, Former Vice Chief, IAF, told The EurAsian Times — Why will any country part (on being asked about F-35) with its latest technology and if they do, there has to be a hidden agenda – maybe join the western camp.
Going by history and past record – would it be prudent to rely on one camp? India could go for it if offered at an affordable cost, with no strings attached and considerable transfer of technology, Khosla said.
Despite criticism, the final battle could be between F-21 and Rafale given that the US is unlikely to share its F-35 technology with India. Dassault should be the clear winner unless the US manages to pull another trick from its bag, as it did in the case of Australia with the AUKUS deal.
Girish Linganna is an Aerospace and Defence Analyst & Director of ADD Engineering Components (India) Pvt Ltd. Views expressed are personal.
Email the author at: girish@addengineering.co.in