Days after a US fighter jet shot down an alleged Chinese spy balloon that had entered American airspace after flying over Canada, a new report has revealed that the Canadian military got hold of a Chinese monitoring buoy in the Arctic Ocean.
The Canadian military discovered and retrieved Chinese monitoring buoys from the Arctic as part of 'Operation Limpid,' which is a continuous effort to provide early identification of threats to Canada's security by its military forces, The Globe and Mail reported.
The revelation would likely put Beijing's surveillance activities under the scanner again, as it comes weeks after the US Air Force shot down an alleged Chinese spy balloon with the support of the Royal Canadian Air Force. The balloon had flown over Alaska and Canada before entering US airspace.
The Canadian military or government has not admitted that the retrieved buoys were being used for surveillance. However, as soon as the announcement was made, it triggered a wave of speculations that the dual-use monitoring buoys could have been planted for spying.
A monitoring buoy is generally used as a locator or warning point for the vessels, besides serving the purpose of more traditional sensing and navigational instrumentation. However, these buoys are also regularly used globally for military surveillance and intelligence-gathering operations.
The head of media relations at the Department of National Defense, Daniel Le Bouthillier, confirmed the interception and succeeding retrieval without providing further details due to the matter's sensitivity.
"The Department of National Defense and Canadian Armed Forces (CAF) are fully aware of recent efforts by China to conduct surveillance operations in Canadian airspace and maritime approaches utilizing dual-purpose technologies," he said.
Retired lieutenant-general Michael Day made a more intriguing observation, predicting that these Chinese buoys would likely be used to measure seafloors and ice thickness and keep track of US nuclear submarine activity in the Arctic.
"China, like most nations, is super interested in the significant changes happening up north. They do not have an icebound port, but they do have a rapidly growing icebreaking fleet," he said.
Retired lieutenant-general Michael Day said the Chinese buoys would likely have been used to monitor U.S. nuclear submarine traffic in the Arctic, and for mapping seabeds and ice thickness. Beijing is eyeing shipping through northern waters, which are becoming more navigable… https://t.co/W3HjYE5nb3

— Natalie Hui ?????? (@NH4HumanRights) February 22, 2023
It is also pertinent to note that as climate change continues to melt Arctic glaciers and gives way to more waterways being available for navigation, several countries, including China, Russia, and the United States, are expanding their presence there.
As Lieutenant-general Day noted, travel through the Arctic would be significantly shorter for Chinese ships than navigating around the southern tip of South America.
The Lieutenant-general added that a presence in the arctic would allow Beijing to keep tabs on the US and Canadian military.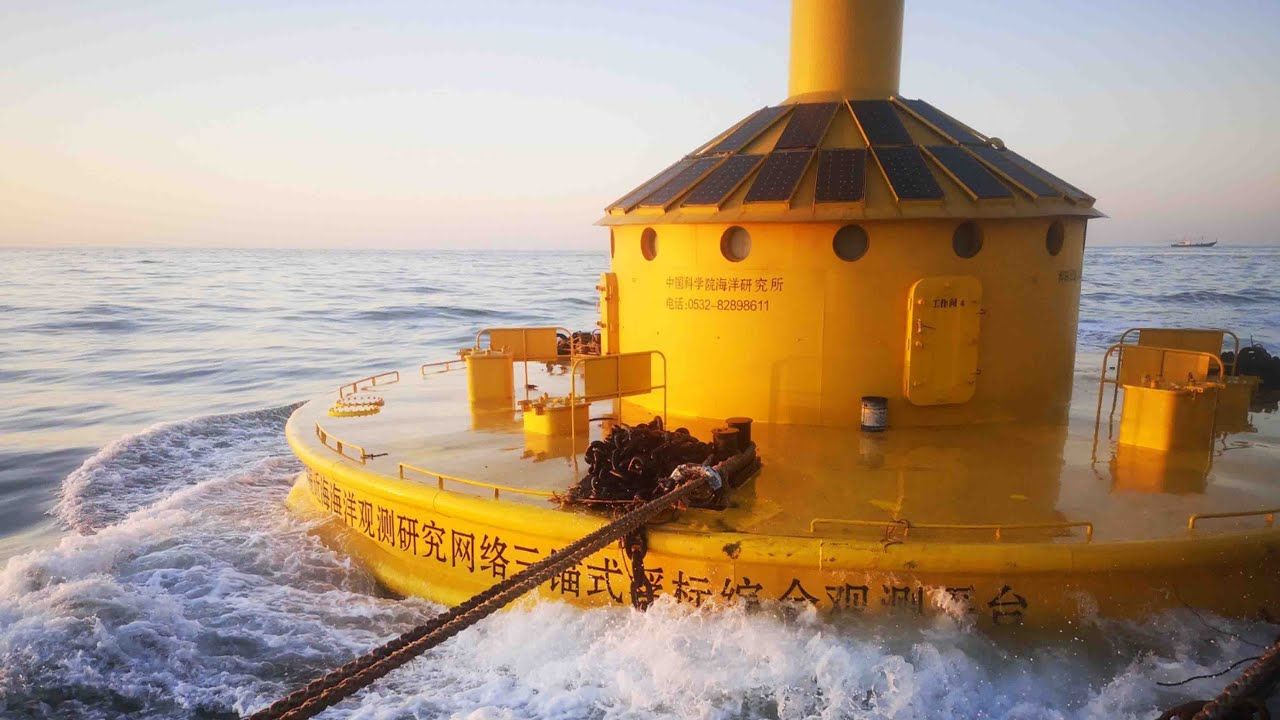 China's Arctic Ambitions Are Out There!
Canada, Denmark, Finland, Iceland, Norway, Russia, Sweden, and the United States are the eight sovereign countries that make up the Arctic and enjoy significant influence over this strategically important region. Military and policy experts have constantly warned that China wants to be one of them.
As noted by the Brookings Institute, China has sent high-level representatives to the area 33 times in the last twenty years, engaged or joined the majority of the major Arctic institutions, sought to establish half a dozen scientific facilities in Arctic states, pursued a variety of projects with plausible dual-use economic benefits, increased the size of its icebreaker fleet, and even sent naval vessels there.
In 2018, China announced that it intended to expand the Belt and Road Project into the Arctic and create maritime lines as part of the Polar silk road initiative.
China stated in its first white paper on Arctic policy that it will encourage businesses to establish infrastructure and undertake commercial trial voyages, opening the way for Arctic maritime lines that would constitute a "Polar Silk Road." It has constantly sought to expand its presence in the region since.
Although Russia has been recognized and acknowledged as the primary challenge in the Arctic by the United States and other NATO allies, China is fast catching up. EurAsian Times published a detailed article on Russia's expanding Arctic military presence that can be read here.
Adding to the already potent Russian threat in the Arctic, military analysts in China called for more cooperation between China and Russia.
A report in Global Times that quoted these experts said, "Cooperation involving the arctic economic passage suits the interests of both sides and can be a win-win situation for both, as it will help China shorten transportation times and secure energy supplies, while also helping Russia gain capital, techniques and infrastructure support for its Arctic projects."
However, an increased Chinese presence would potentially open another flashpoint between Beijing and the West. For instance, Norway's domestic intelligence service warned earlier this month that Chinese investments in companies and real estate in the High North might be a part of its espionage operations in the Arctic.
The discovery of monitoring buoys by the Canadian military could, thus, usher in another wave of diplomatic tensions.
Contact the author at sakshi.tiwari9555 (at) gmail.com