The Aam Aadmi Party's (AAP) Bhagwant Mann becoming the Chief Minister of India's most politically sensitive border state of Punjab is once again the manifestation of the global trend of a growing number of international comics running for office and winning. 
Mann now joins Ukrainian President  Volodymyr Zelenskyy, who is fighting a war against Russia as a defiant hero, in grabbing the global headlines.
The trend, of course, began before Zelenskyy defied everybody to assume the presidency in 2019, though his success, given Ukraine's longstanding feud with Russia, attracted maximum global attention.
If we take the overall show–business into account, then plenty of presidents and prime ministers had begun their careers as actors, musicians and satirists.
Before being elected as President of Haiti in 2011, Michel Martelly (he remained in power till 2016) had a long and successful music career. Known by the stage name Sweet Micky, he was an established  Caribbean musician, with more than a dozen studio albums and a number of CDs between 1989 and 2008.
Former Slovenian Prime Minister Marjan Sarec (2018-20) was a well-known comedian and satirist before venturing into the world of politics.
Before serving as President of Guatemala from 2016 to 2020, Jimmy Morales was a well-known actor and comedian. He rose to fame as a TV comedian, starring in the series Moralejas (Morals) alongside his brother Sammy.
It is not that entertainers succeed only in small nations. US President Ronald Regan (1980-88) was an established actor and famous for his satires during his electioneering.
Even Donald Trump (2016-20) had a colorful and controversial career before running for the presidency. From hosting the reality television show "The Apprentice", to guest-appearing in a number of films and shows from "Sex and the City" to "Home Alone 2: Lost in New York", Trump was a well-known figure across the US long before launching his presidential campaign in 2016.
Other than being Presidents and Prime Ministers, comedians in different parts of the world have also been successful politicians, a tribe to which Mann will now belong.
Jon Gnarr, an Icelandic standup comedian, was Reykjavik's mayor until 2014, and Beppe Grillo, an Italian comedian, helped mastermind the Five Star Movement, which subsequently formed part of Italy's ruling coalition.
Success of Comedians, Entertainers In Politics
What explains the success of the comedians/entertainers in politics? Political scientists have identified many reasons, three of which are particularly noteworthy.
First, they tend to reject the values and authority of the existing power establishment—whatever shape that establishment might take. They are the most effective communicators against corruption; the press may be identifying the problem but satirists or comedians reach the people's hearts more effectively because unlike the journalists they are identified as anti-elites because of the manner in which they impersonate and mock the leaders and the government functionaries.
Secondly, comedians have a psychological advantage in appealing to the public. Their humor makes people feel good.  At a time when the world is undergoing serious economic  and technological changes that are resulting in upheavals and uncertainties, voters tend to lean towards "basic feel-good leadership involving not only humor but also obviously unrealistic promises."
Thirdly, the advent of social media has greatly facilitated the reach of these colorful personalities. There is possibly no more an effective message than a funny one. A joke at a political opponent's expense not only garners a laugh but is also an effective deflection strategy, particularly when it is amplified through online portals and applications.
Indeed, this factor is now being described by the media experts to be behind the way political news is increasingly being repurposed for entertainment.
And all this,  in turn, is proving to be a huge advantage for the colorful candidates like Trump (who attack his opponents through frequent use of humor), Boris Johnson (the British Prime Minister mastered it when had campaigned successfully to become the London mayor in 2008 through his "comedic prose and general buffoonery, which helped to overshadow his lack of experience").
Zelenskyy and Mann
It may be noted that in 2015, Zelenskyy's production company, "Studio Kvartal 95", aired the provocative political series "The Servant of the People," in which he played a high school history teacher, who, after a student posts a viral video of him giving a passionate anti-corruption rant, wins the presidential election as a write-in candidate. Zelenskyy's character stood up to the powerful oligarchs, corrupt bureaucrats, members of the parliament, and even his own family members.
He was portrayed as an earnestly honest, albeit naïve, leader. The image resonated with the Ukrainian public that was fed up with the seemingly never-ending political corruption in their daily lives.
In many ways, Mann's character resembles that of Zelenskyy. As a comedian, he, before entering Parliament, was an established household name. His image was such that he is a strong man to take advantage of the grievances of politically disillusioned voters in Punjab. And the lure of such charismatic narrators is hard for voters to resist, particularly when the political class is seen as not only out of touch but also out of reach.
Behavioral economists explain the supposed irrationality of electing a less experienced candidate through what is called  "evolutionary aversion to loss". Faced with a "sure loss" of maintaining the status quo through establishment suit-types, voters may be inclined to take the risky bet of voting in an outsider.
And it is precisely here that there are problems with comedians or entertainers assuming office. All told, governance needs pragmatism, expertise, and experience. The record here is not impressive to talk of, with the possible exception of President Reagan.
As President, Morales proved quite ineffective and controversial (he ejected a United Nations anti-graft commission from the country). Prime Minister Sarec could not complete his term and preferred to resign.
Similarly, President Zelenskyy may be seen as a hero today, but there was a near consensus before the Russian invasion that he was not worth the office he was occupying.
He could not end corruption and the country's economy was (is) literally in a mess. But what is ironic is that he mishandled badly the foreign policy, too. During his electioneering, he had said that the question of whether Ukraine should join NATO should be left for the people to decide in the future, for which his opponents had called him "dangerously pro-Russia".
Such records of the comedians elsewhere raise natural apprehensions of Mann's capacity to lead Punjab, which is not an ordinary state. Punjab borders the most troublesome neighbor of India that is Pakistan.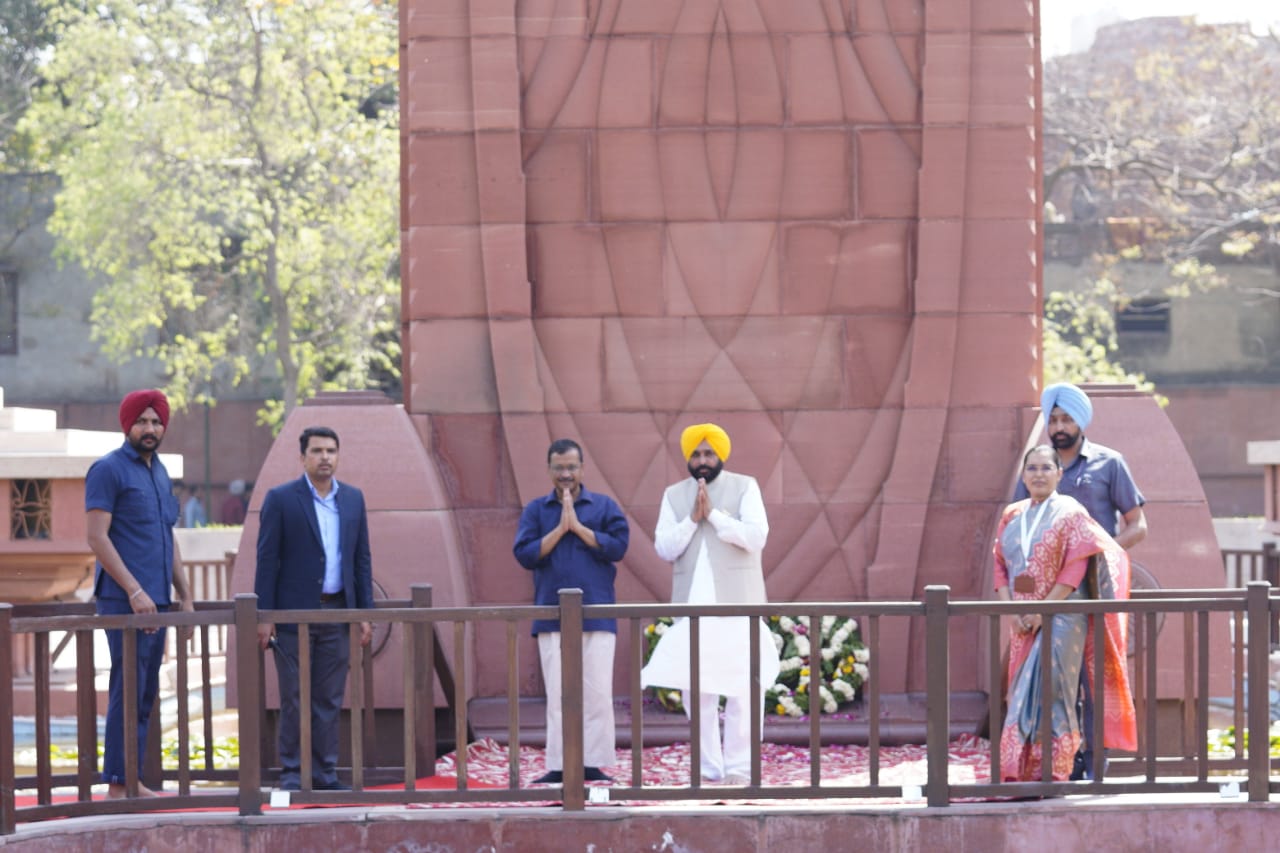 Punjab, therefore, plays a vital role in India's foreign and security policies. As this writer has argued in his monograph "Federalisation of India's Foreign Policy", the rise of the regional parties has made it difficult on the part of the central government to ignore provincial sentiments in matters pertaining to the country's external behavior.
There are often clashes between narrow local concerns of the states and the broad global vision of the central government. There is thus an imperative need for some sort of a balancing act for India's federal future. Will Mann rise to this challenge?
This question is all the more significant when there are serious apprehensions over the reports on his party AAP's linkages with the secessionist Khalistanis, an influential constituent of India's Diaspora, particularly in Europe and North America.
It is a well-known fact that Diaspora plays an important role in elections in Punjab and that the AAP  has been the biggest recipient of Diaspora's funds during electioneering in Punjab over the last five years.
The other major challenge before Punjab today is the state's declining natural resources, particularly water, unsustainable agriculture, poor industrial base, narcotics-menace, and above all the accumulation of a humongous debt.
These are formidable challenges in front of a comedian-turned administrator. And these are not partisan challenges. That may be the reason why even the AAP's detractors are wishing that, unlike Zelenskyy's Ukraine, Mann's Punjab becomes a success story.
Author and veteran journalist Prakash Nanda is Chairman of Editorial Board – EurAsian Times and has been commenting on politics, foreign policy on strategic affairs for nearly three decades. A former National Fellow of the Indian Council for Historical Research and recipient of the Seoul Peace Prize Scholarship, he is also a Distinguished Fellow at the Institute of Peace and Conflict Studies. CONTACT: prakash.nanda@hotmail.com