South Korea has approved a $2.56-billion project to develop an artillery interception system, similar to Israel's Iron Dome Air Defense System.
The weapon system will act as an effective defense against North Korea's long-range arsenal, South Korea's defense acquisition agency said.
The Iron Dome was recently in the news for its remarkable performance in the Israel-Palestine clash.
Almost 52 million people live in the Seoul metropolitan area, the capital of South Korea. This area lies within the range of North Korea's long-range weapons and various rocket systems.
Why India May Never Acquire Israel's Iron Dome Missile Defense System Despite Being The Best In The World?
Towards the end of last year, the government of South Korea had released the defense blueprint which called for the development of a "Korean style Iron Dome", which is competent enough to defend Seoul and key facilities, Reuters said in its report.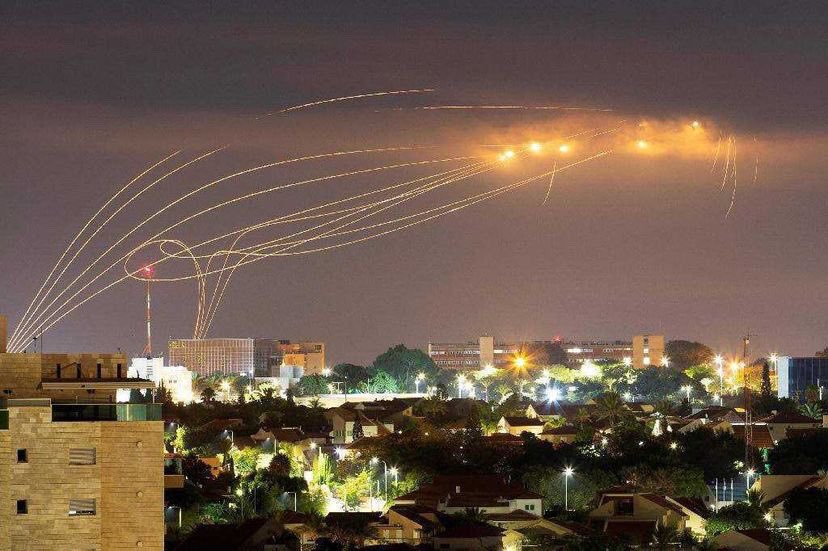 On June 28, a committee chaired by Defense Minister Suh Wook, gave the nod to the project to develop an interceptor system similar to the Israeli Iron Dome with some of its own technologies. The project is expected to be completed by 2035, the Defence Acquisition Program Administration (DAPA) said in its statement.
DAPA spokesperson, Col. Suh Yong-won, said that the anti-artillery interceptor system envisioned by South Korea is slightly different from Israel's Iron Dome and requires the addition of new technologies to make it capable of intercepting North Korea's long-range artillery, according to The Korea Times.
"The Iron Dome responds to rockets fired by militant groups, such as Hamas and irregular forces sporadically. Some parts of the system will bear similarities, but what we are going to build is designed to intercept long-range artillery pieces by North Korea, which requires a higher level of technologies given the current security situation," Suh said.
He added that Seoul would try to minimize the costs during the mass production of the system.
South Korea has said that this interceptor system is expected to be one step ahead in defending the country's core facilities and key military and security infrastructure against the long-range artillery threats posed by North Korea, The Korea Times reported.
While Pyongyang does not comment much on its military deployment, military officials believe that around 1000 artillery pieces, including 240-mm rockets with multiple launchers, are deployed along the Military Demarcation Line separating the two Koreas. Most of these are aimed at Seoul and the metropolitan area.
After US, Now South Korea Wants Israeli Style 'Iron Dome' To Protect Against Kim's Shelling
Israel's Iron Dome
The Iron Dome has been jointly developed by Israel Aerospace Industries and Rafael Advanced Defence Systems. It is designed to intercept short-range rockets and small artillery shells fired from a range of 4 km-70 km away.
The system has displayed great efficiency when it was able to intercept more than 90% of rockets fired by Hamas militants over the Israeli population. The precision with which this system is able to intercept small artillery projectiles signifies that its efficacy against fighter jets and UAVs could be even greater.
RAW FOOTAGE: This is the moment the Iron Dome intercepted a barrage of rockets over Tel Aviv and central Israel. pic.twitter.com/8jl8OTgWCl

— Israel Defense Forces (@IDF) May 11, 2021
A typical air defense missile battery consists of a radar unit, missile control unit, and several launchers, all located at the same site. On the other hand, Iron Dome is built to deploy in a scattered pattern.
Each launcher, containing 20 interceptors, is independently deployed and operated remotely via a secure wireless connection, with each Iron Dome battery being capable of protecting an urban area of approximately 150 sq. km, according to The EurAsian Times.
Written by Kashish Tandon