As Ukraine prepares for what is said to be the Spring Offensive against Russia, a debate has sprung up about why Europe's contribution to the war is not getting due recognition as compared to that of the United States. 
The debate is based on the age-old maxim that the quality manpower (in this case, the soldier's quality and competence) is as important as quality weapons in fighting a war.
Accordingly, the point is being made that while the United States may have contributed more than half of the $160 billion in economic, humanitarian, and military aid that Ukraine has received since the outbreak of the war, Europe's contribution is not as insignificant as has been perceived by many.
If Ukraine has defied the Russian might so far, it is also because of the quality and training of Ukrainian forces, a vital factor for which European powers in general and the United Kingdom, in particular, have played a significant role.
The importance of training Ukrainian soldiers has many dimensions, but three are particularly noteworthy.
First, more than 120,000 professional and well-trained soldiers, junior officers, and noncommissioned officers of Ukraine have died or been wounded reportedly in the war over the last year.
That an equal or more number of Russian soldiers have also died or been wounded (believed to be nearly 200,000) is not the point here. Apart from being a continent-sized country, Russia has more manpower than Ukraine to send soldiers to the battlefields. So Ukraine needs replacements badly.
Fortunately, more and more citizens of the country have been mobilized or are prepared to do the soldier's duty. But for this, they require skills and expertise in how to shoot, move, communicate, and provide combat medicine. And they have to learn these skills in a very short period of time.
Second, and this is a corollary of the above point, the challenge Ukraine faces is that despite an influx of Western equipment, its force is traditionally oriented to fight the Russian way or style and with mostly Russian (Soviet)  weapons.
Ukraine has fought the war with a mixture of mission command at junior levels and, at times, Soviet-style centralized command at the top. And it has placed a strong emphasis on artillery and attrition over maneuver in warfare.
In contrast, the Western style is fighting with smaller troops but quality weapons with precision and intelligence for long-range strikes. The Western or NATO approach is also fighting with air superiority, "especially air superiority established and maintained by American airpower, or at least with the logistics and enabling capabilities that the United States typically brings to the fight."
Another Western style that Ukrainians did not know much about but now seem to have practiced well is the irregular warfare tactics they absorbed from Western advisers. In fact, these tactics that they learned helped them stop Russian forces on the road to Kyiv and halt Russia's offensive in the eastern part of the country.
The point is that Ukrainian soldiers need special training to integrate the Western style with their traditional mode and that too rapidly. And here, there is an additional challenge. That is to fit the newly trained recruits into the existing company- and battalion-size units to which they are assigned.
Thirdly, Ukrainian soldiers are now getting and relying on military equipment from a variety of Western nations to replenish the country's existing stockpiles.
Obviously, they need to know how to run these systems. It is said that though some Western weapons systems, such as Javelin and NLAW anti-tank missiles, have been easy to integrate into Ukrainian operations because they are easy to use, many other kinds of non-Soviet weapons and equipment—including artillery, air defense systems, and the German Leopard 2 and British Challenger 2 tanks—are new to Ukrainian soldiers and require advanced training to master.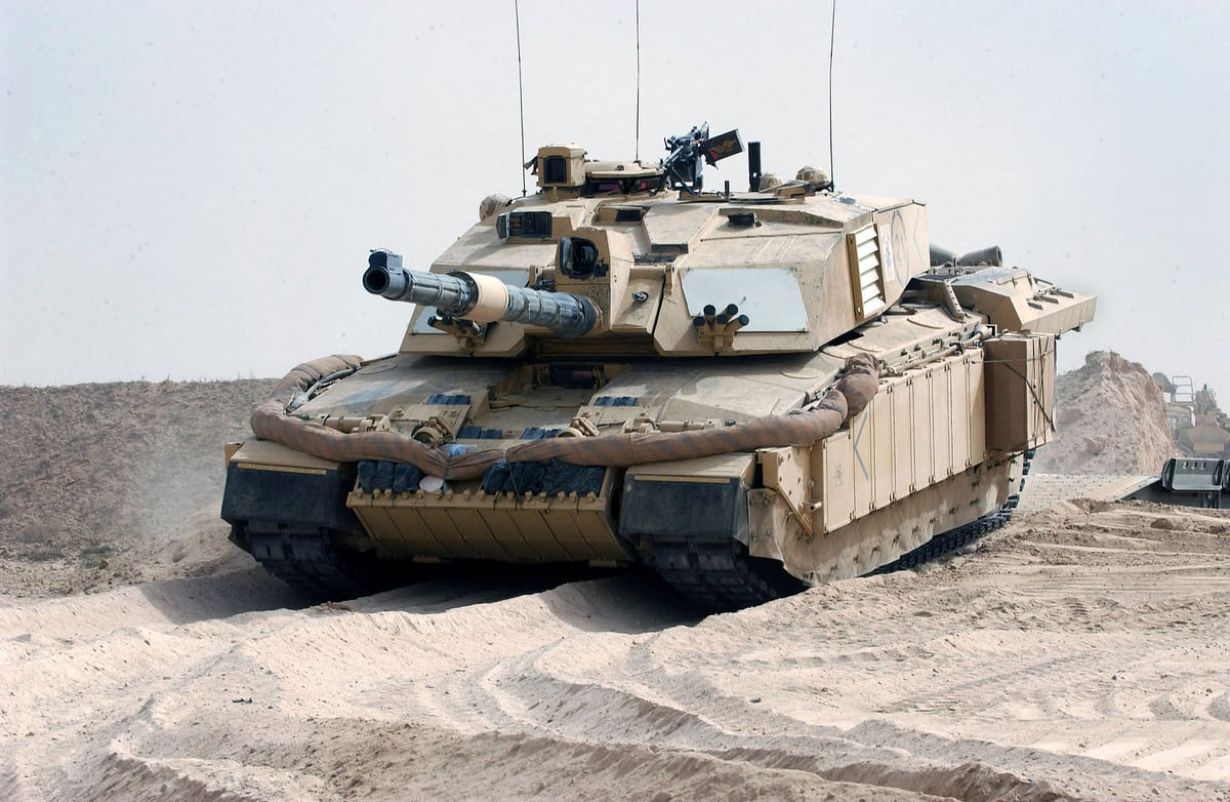 The same is the case with the US systems like Abraham tanks and Patriot missiles.
In this crucial area of training the Ukrainians, Europe's contribution has been more than that of the United States.
As Alexandra Chinchilla of the Bush School of Government and Public Service at Texas A&M University and Jahara Matisek, a Military Professor at the U.S. Naval War College and a Lieutenant Colonel in the U.S. Air Force, has pointed out, in 2022, the United Kingdom alone trained about 10,000 Ukrainian soldiers, whereas the United States trained only about 3,100. And with the exception of Austria, every country in the European Union and even Switzerland has provided some form of lethal or nonlethal aid and training to the Ukrainian military since the war started.
In fact, they have given details of how European countries are shouldering a much larger burden than the United States despite the high costs and impacts on their own military preparedness.
"The British military is sacrificing a substantial portion of its own military readiness by training and equipping Ukrainians instead of their own soldiers. The combined arms training the United States is providing at several bases in Germany comes at a far lower impact to the U.S. military, given its size and the significant U.S. resources that are present in Europe", according to Chinchilla and  Matisek.
Based on field studies, these two scholars say that "since Russia's invasion, and without any U.S. involvement, European countries have been hosting and providing all basic combat training for new Ukrainian recruits—converting civilians into capable soldiers in a five-week training course. Additionally, many European countries are providing specialized training in weaponry such as Leopard tanks and air defense systems and are currently supplying about half the more advanced training needed for larger Ukrainian formations to learn and master maneuver warfare."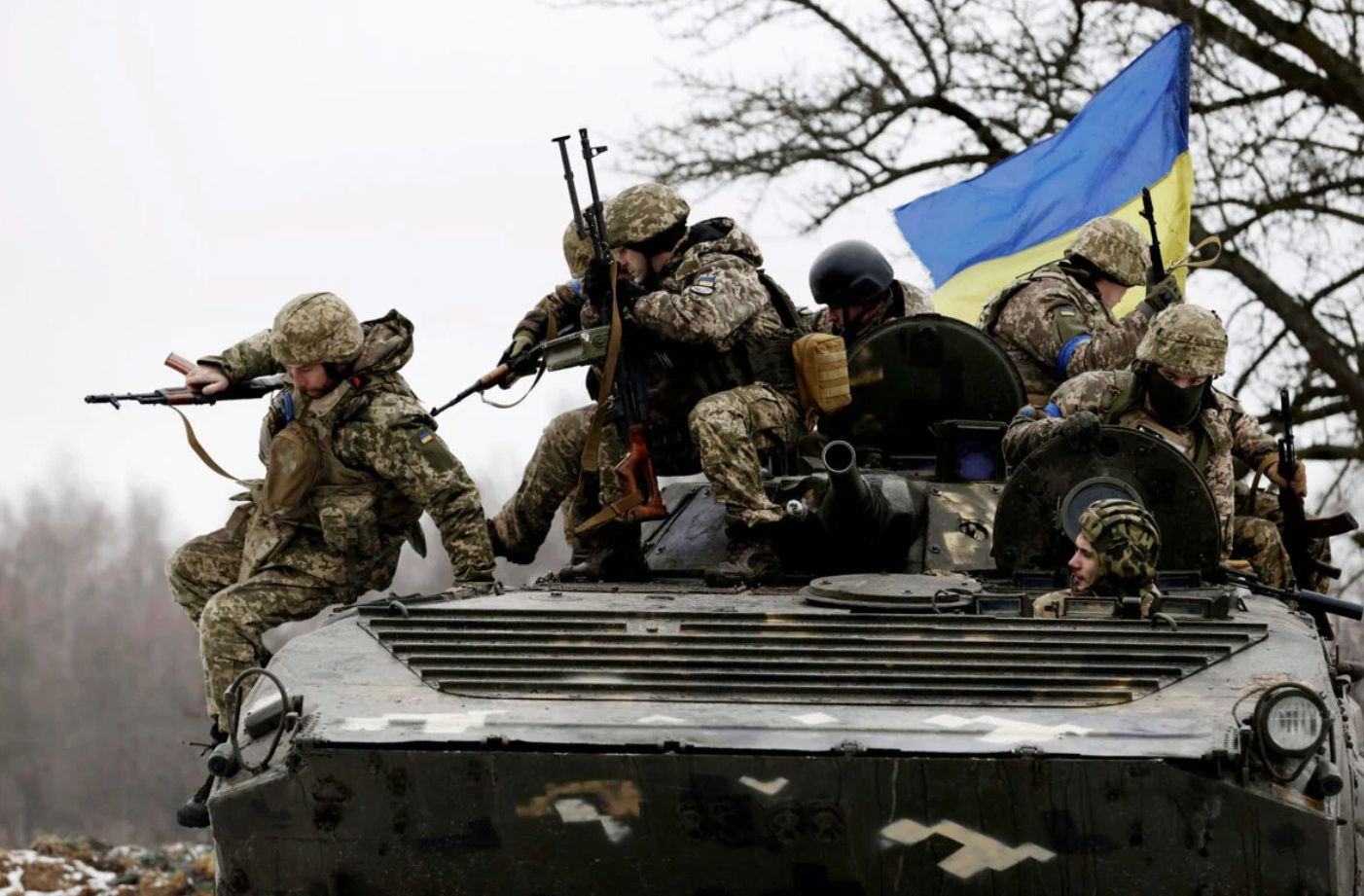 Apparently, the European powers are running a pregame called "Operation Interflex" to impart basic combat training to the Ukrainian soldiers each month.
This program started in June 2022 and has been led by the United Kingdom with the assistance of army trainers from  Denmark, Finland, Lithuania, the Netherlands, Norway, and Sweden (Australia, New Zealand,  and  Canada are also contributing here).
In addition to the basic training, Ukrainian recruits are also given uniforms, helmets, vests, first-aid kits, and cold- and wet-weather clothing through this program.
Besides, Germany, Latvia, Slovakia, and Spain have also provided training separately to smaller groups of Ukrainian soldiers, around 200 per month, it is said.
Chinchilla and Matisek further reveal that although the United States is the biggest donor in terms of the volume of aid, European countries provide a wider array of weapons systems, ammunition, and equipment to Ukraine.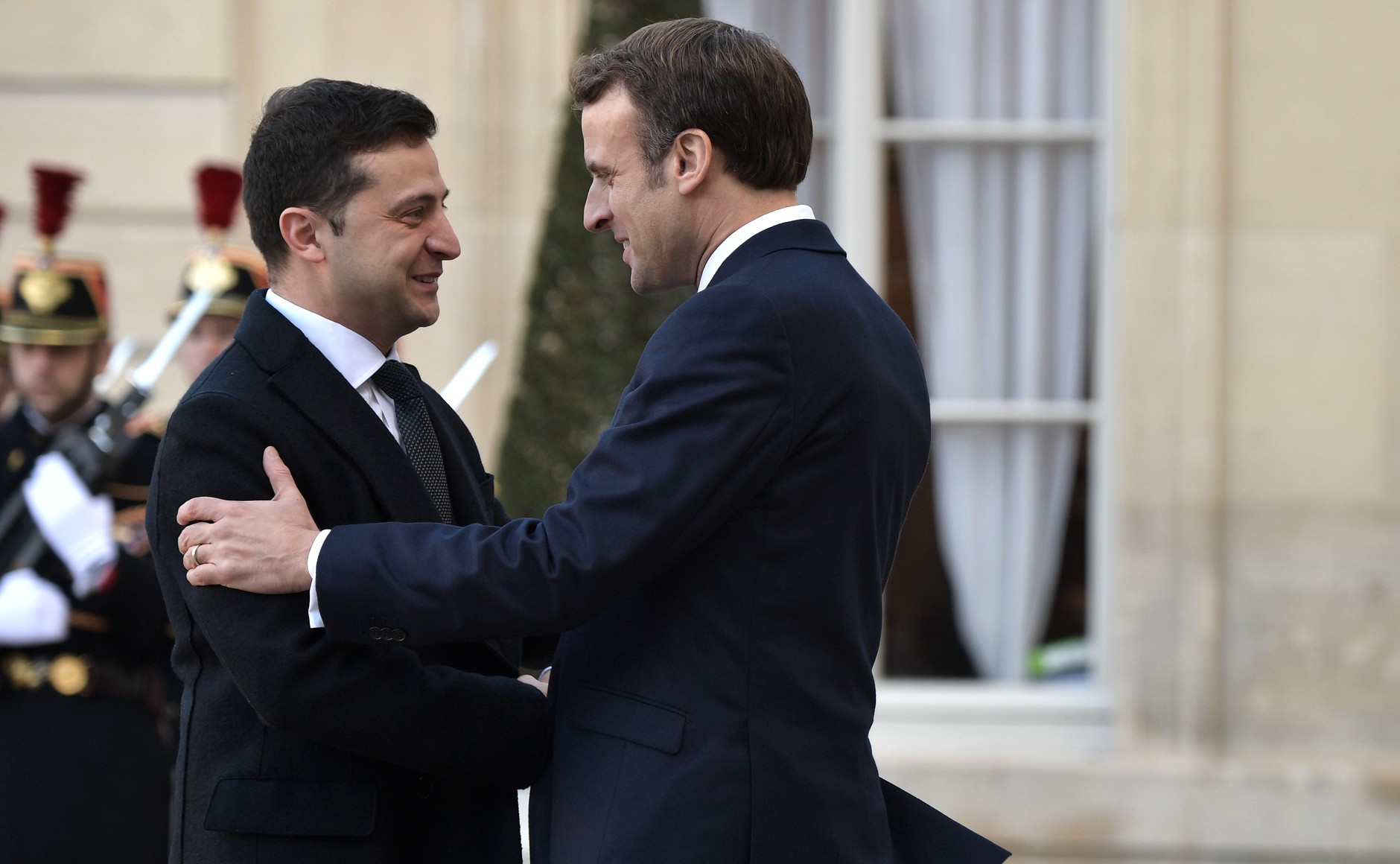 Take artillery shells: the United States provides substantial numbers of 120-millimeter mortar shells and 105-millimeter artillery shells compatible with the U.S. weapons sent to Ukraine, but European donors have been providing dozens of other kinds of shells to supply the large variety of guns in Ukraine's arsenal. Several European countries, such as Slovakia, are scaling up production of 155-millimeter artillery shells fivefold to meet Ukrainian demands.
"According to interviews with Ukrainian troops in February 2023, over half the artillery and mortar systems they have been using were donated by European countries, Australia, and Canada. Because of its proximity to Ukraine, Poland is also taking a lead role in maintaining and fixing numerous Western and Soviet legacy weapons systems that Ukraine trucks across the border when they break down… at sites across Poland, Ukrainian tank crews are learning how to use Leopard tanks with the assistance of Canadian, Polish, and Norwegian trainers. Europe has also played a lead role in enhancing Ukraine's air defense capabilities. Germany is training Ukrainian forces on their own territory on the IRIS-T advanced air defense systems and Gepard anti-aircraft guns; France and Italy have been introducing them to the Aster 30 SAMP/T air defense system".
Viewed thus, the moral of the story is that there are now voices disputing the dominant narrative that it is mainly the United States that is sustaining Ukraine in its war efforts.
Author and veteran journalist Prakash Nanda has been commenting on politics, foreign policy, on strategic affairs for nearly three decades. A former National Fellow of the Indian Council for Historical Research and recipient of the Seoul Peace Prize Scholarship, he is also a Distinguished Fellow at the Institute of Peace and Conflict Studies. VIEWS PERSONAL OF THE AUTHOR
Story republished with additions
CONTACT: prakash.nanda (at) hotmail.com