The woes of Lockheed Martin's F-35, often dubbed the world's most advanced fighter jets, are far from over. After cost overruns, operational snags, and technical glitches, the fifth-generation fighter is now under NASA scrutiny for reportedly causing breathing problems for pilots.
Battle Of 6th-Gen Fighters: UK Pumps In More GBP Into The Tempest Jet To Beat US' NGAD & Europe's FCAS
A US House Armed Services Subcommittee is demanding that the Department of Defense (DoD) investigate breathing problems for pilots flying F-35 Joint Strike Fighter, The Hill reported on Wednesday.
The subcommittee on Tactical Air and Land Forces has inserted language into the 2022 National Defense Appropriations Act (NDAA) to review the F-35's breathing system for its pilots, the report said.
The language was inserted after the US space agency, the National Aeronautics and Space Administration (NASA) released a study earlier this year, which highlighted the issue, committee aides told reporters on a background call on Wednesday.
The NASA study investigated why F-15 and F-18 pilots had experienced breathing issues and its researchers also found that the F-35's breathing system delivered an unpredictable amount of air flow at the beginning, middle, and end of each breath and that it changed from breath-to-breath, the report also said.
Armed Services Committee staffers failed to get active cooperation on the issue from the DoD's own F-35 office that works with both the US Air Force (USAF) and the jet's prime contractor Lockheed Martin, the report added.
The NDAA, which authorizes funding levels for the US military, supports a total of $777.9 billion in the fiscal year 2022 funding for national defense.
SU-75 Checkmate: High Possibility That Indian Air Force Will Opt For Russian Stealth Jets Over Rafales & Gripens – Top Analyst
The NASA Study
The subcommittee's portion of the NDAA now requires the DoD, in consultation with NASA, to investigate and assess the problem and to implement corrective actions for it, according to the report.
"Investigate, assess and implement corrective actions for the F-35 breathing system initially noted by the NASA's Engineering and Safety Center (NESC) Technical Assessment Report on the F-35 pilot breathing system," a summary of the bill said.
The NESC report, mentioned in the bill, was released last year in November which concluded that rather than the breathing system responding to a pilot's physiological needs, the pilot is forced to adapt to an unpredictable supply system with potentially adverse consequences.
Remember our work with pilot breathing issues? ?‍✈️ ?‍✈️

The NASA Engineering and Safety Center posted its 10-year, two-volume report on Pilot Breathing Assessments to help solve a unique fighter aircraft problem.
More background: https://t.co/f114VLJGpn pic.twitter.com/ogzQQkCXtN

— NASA Armstrong (@NASAArmstrong) May 13, 2021
In 2018,  NASA approved a study on "The Pilot Breathing Assessment" with a motto of "improving flight one breath at a time" to discover why pilots were still having breathing challenges by documenting indepth how pilots breathe while in flight.
While Phase One began in early 2018 at NASA's Armstrong Flight Research Center in California,  Phase two started in fall 2019 and was completed by December 2020.
"The team believes this data collection is key to explaining the rising number of physiological challenges pilots experienced in the cockpits of the US Navy and US Air Force jets since 2010," said NASA.
According to the mission statement, the research required pilots to fly scripted profiles that represent a variety of conditions experienced throughout the aircraft operating envelope. For example, these profiles include high-altitude flights at 40,000 to 50,000 feet; aerobatic flights; a combination of loops, rolls, and dives, also known as a Squirrel Cage flight; and low-altitude flights through canyons.
Killer Of F-35 Jets: US Dominance Of 5th-Gen Fighter Aircraft To End With Supersonic Stealthy 'Flying Machines'?
What Did NASA Report Say?
The project released its findings in a final report in March 2021, in which apart from the findings on F/A-18 and F-15D pilots, the team was given an opportunity to review and analyze a limited amount of F-35 pilot breathing data.
"F-35 pilots who have experienced physiological episodes were interviewed for the report," NASA's statement said. Two F-35 aircraft and five F-35 pilots were involved in the study.
A
physiological episode
, according to USAF is "any anomaly in the interaction among the aircrew, equipment, and environment that causes adverse physical or cognitive symptoms". There have been 40 physiological episodes associated with the F-35, an  official of the House panel said.
Pilot physiological episodes can result in cognitive impairment, numbness, tingling, lightheadedness, behavioral changes, and fatigue that may be life-threatening for pilots.
"The F-35 breathing system noticeably discourages normal breathing function via high-pressure, pressure surges, and hyperoxia," as per last November's report.
"At times, the pilot would demand oxygen and got nothing, and at times they received too much. Both F-35 jets exhibited the same behaviors and data is consistent between the two jets and consistent with pilot observations,"
Boeing's F-18 Super Hornets 'Super Confident' Of Beating French Rafale Jets To Grab Indian Navy's Fighter Jet Deal
"The extent to which a pilot's lungs transmit oxygen to the brain while breathing through oxygen systems can fluctuate while flying a variety of scenarios, which can sometimes result in these episodes," the report said.
The NASA report said that the agency interviews indicated that up to 50 percent of F-35 pilots have experienced "undesirable symptoms at least once."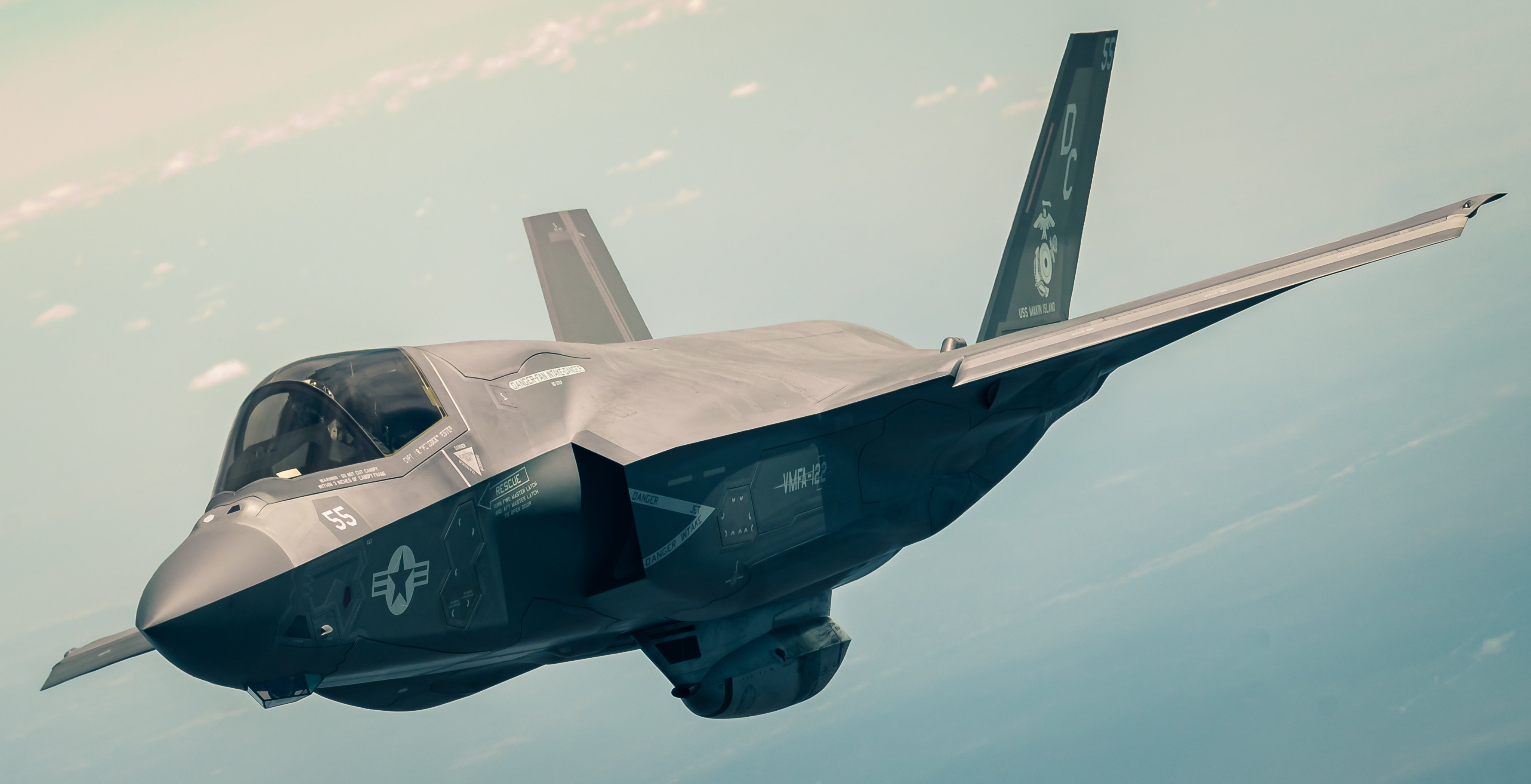 "In more severe cases, the aircraft is actively causing acute injury, which, in rare but concerning instances, has demonstrated the potential for permanent disability. At least one pilot has been medically retired from military service with demonstrated pulmonary changes from his service entry," the report noted.
To prevent hypoxia-like conditions, NASA's report included recommendations for users and manufacturers of the aircraft systems. Some of these suggestions include measuring pilot breathing on location and using the results to create future hardware to meet pilot physiological needs, a standardized flight test procedure to evaluate an aircraft's pilot breathing system, and trusting pilot reports of breathing as a significant indication of breathing system performance.
Lacunas In F-35 Program
This is not the first time that the questions have been raised on the operational capacity of the fifth-generation fighter jet.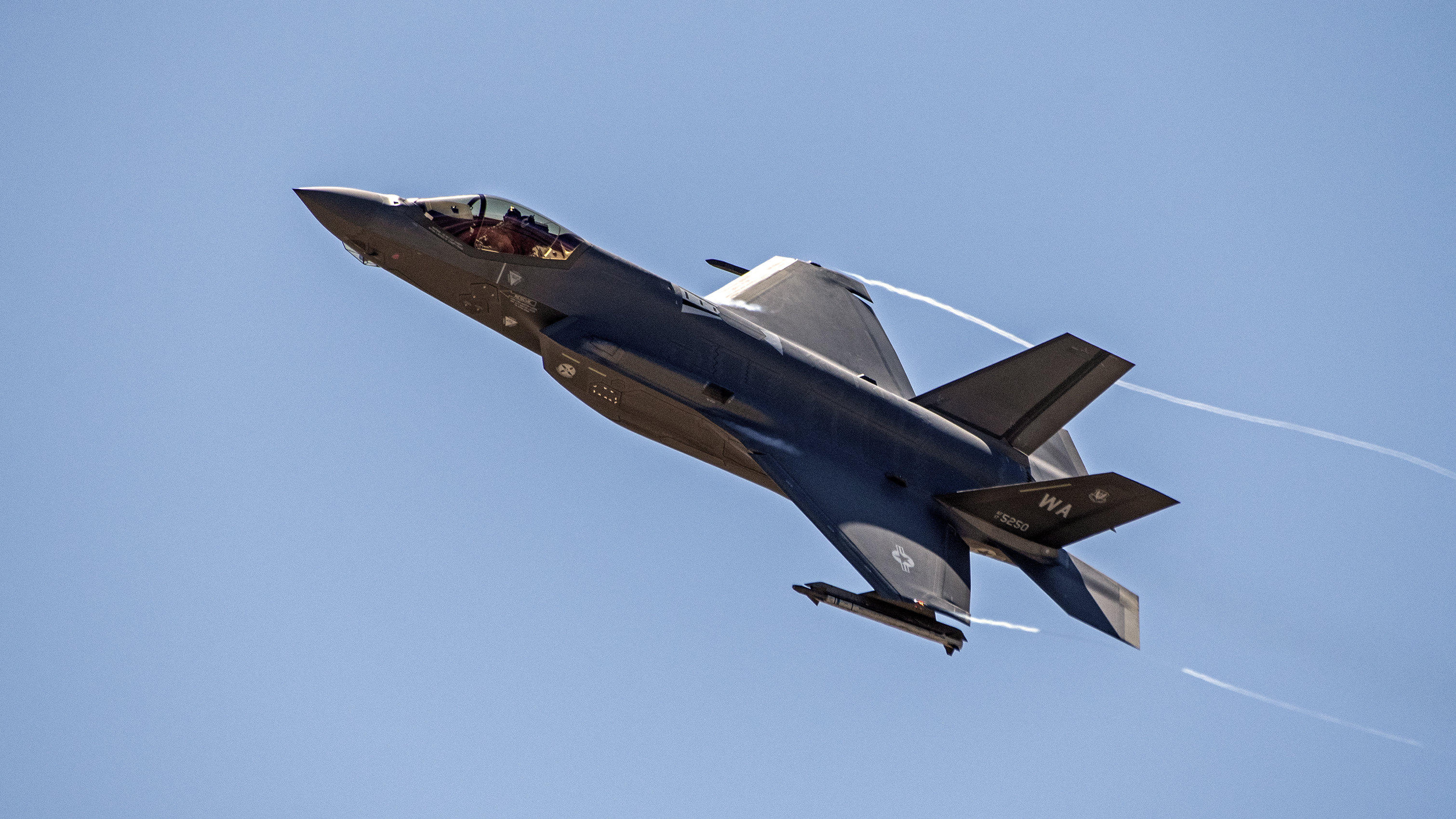 The Eurasian Times earlier reported on the technical issues with the F-35 aircraft amid the jets being banned in the past from flying during thunderstorms due to concerns over a possible explosion of their fuel tanks when struck by lightning.
Recently, Bloomberg News listed more than 860 software and hardware defects in the F-35 fighter jet that the defense contractor Lockheed Martin has not resolved since the completion of the development phase in April of 2018.
Eurofighter Typhoon To Add Powerful 'SPEAR-EW' System To Its Arsenal As It Challenges Rafales, F-35s For Global Sales
In an investigative piece, Valerie Insinna, the air warfare reporter of Defense News, highlighted 13 technical problems marked as 'Category 1' deficiencies that cover major flaws impacting the safety or mission effectiveness of the F-35 jet.
NASA's report on physiological episodes has added to the concerns of US lawmakers over the feasibility of the F-35 program and the safety of pilots flying the 'Lightning'.
With Inputs From Sputnik News Agency, Russia