Japan has announced the schedule for deploying hypersonic weapons to keep pace with China's expanding hypersonic capabilities and counter continued threats from North Korea.
Japan's Ministry of Defense is considering deploying hypersonic missiles by 2030 to increase deterrence by improving its capacity for a counterattack, media reported on November 3.
This announcement comes just a few days after Tokyo stated that it was increasing the range of its missiles beyond 1,000 kilometers to defend the 'disputed territory' of the Senkaku Islands from China.
It was in March 2020 when Japan first announced plans to develop hypersonic weapons, which are in a nascent stage.
According to the Nikkei report, the Ministry is looking for counterattack capabilities since China's military buildup and North Korea's missile launches have put the country at risk.
Russia's invasion of Ukraine has transformed the international security landscape. Even Moscow has increased its forays in the Sea of Japan, where it remains locked in a territorial dispute with Tokyo.
Japan is trying to establish a three-stage missile defense infrastructure for deterrence. By the end of the year, the pacifist country of Japan intends to update its national security strategy and other essential defense documents.
According to the Nikkei report, one idea is that Japan could deploy long-range missiles in three stages. The acquisition of the US-manufactured Tomahawk will potentially become the first step to increasing its counterattack capabilities.
For the second step, Japan could modify Type 12 surface-to-ship missiles by increasing their range from less than 200 kilometers to more than 1,000 kilometers. It stated that the third step would probably involve adopting a hypersonic missile.
The decision to strengthen retaliation capability by expanding the range of missiles, developing hypersonic weapons, buying new long-range weapons, and deploying state-of-the-art standoff missiles comes when Japan finds itself in a much-contested security environment.
The country seeks to bridge the missile gap with China, which has 1,900 ballistic missiles and approximately 300 cruise missiles.
Not just that, North Korea has also stepped up its firing of missiles that often land near the Sea of Japan. Pyongyang fired a missile in October that flew over Japanese territory and landed in the Pacific Ocean outside the country's exclusive economic zone, alarming Tokyo.
Hypersonic For Hypersonic To Deter China
China has accelerated the development of hypersonic weapons, most notably by conducting tests in 2021 on a system that would deploy a hypersonic glide vehicle in an orbital bombardment.
 On August 1, China released a video of what appeared to be a DF-17 missile launch for the first time, just before the Chinese People's Liberation Army's (PLA) 95th founding anniversary.
Earlier, the Chinese navy released a video in April showing the YJ-21 anti-ship hypersonic missile being fired from a warship. In October 2022, it claimed that its aircraft carriers would be capable of using hypersonic missiles due to a breakthrough in logistics technology.
The threat to Japan, thus, has increased manifold in the last several months.
Hypersonic weapons are far more difficult to intercept since they can maneuver while in flight and travel at speeds greater than five times the speed of sound. These weapons, capable of carrying nuclear warheads, have already been deployed by China and Russia.
Media reports indicate that North Korea has also covertly developed hypersonic weapons.
Japan is developing two classes of hypersonic standoff systems – the Hypersonic Cruise Missile (HCM) and the Hyper Velocity Gliding Projectile (HVGP).
These hypersonic missiles will carry two types of warheads, one for seaborne targets and the other for terrestrial targets. The former will have a warhead that can pierce armor and enter an aircraft carrier's deck.
The multiple high-density, explosively formed projectiles for area suppression will be part of the land-attack variant.
Further, a perpetual security threat looms large over the country, especially as China has vowed to reunite Taiwan with the Chinese mainland and with force if necessary. It has also significantly increased its military activity near the Japanese islets.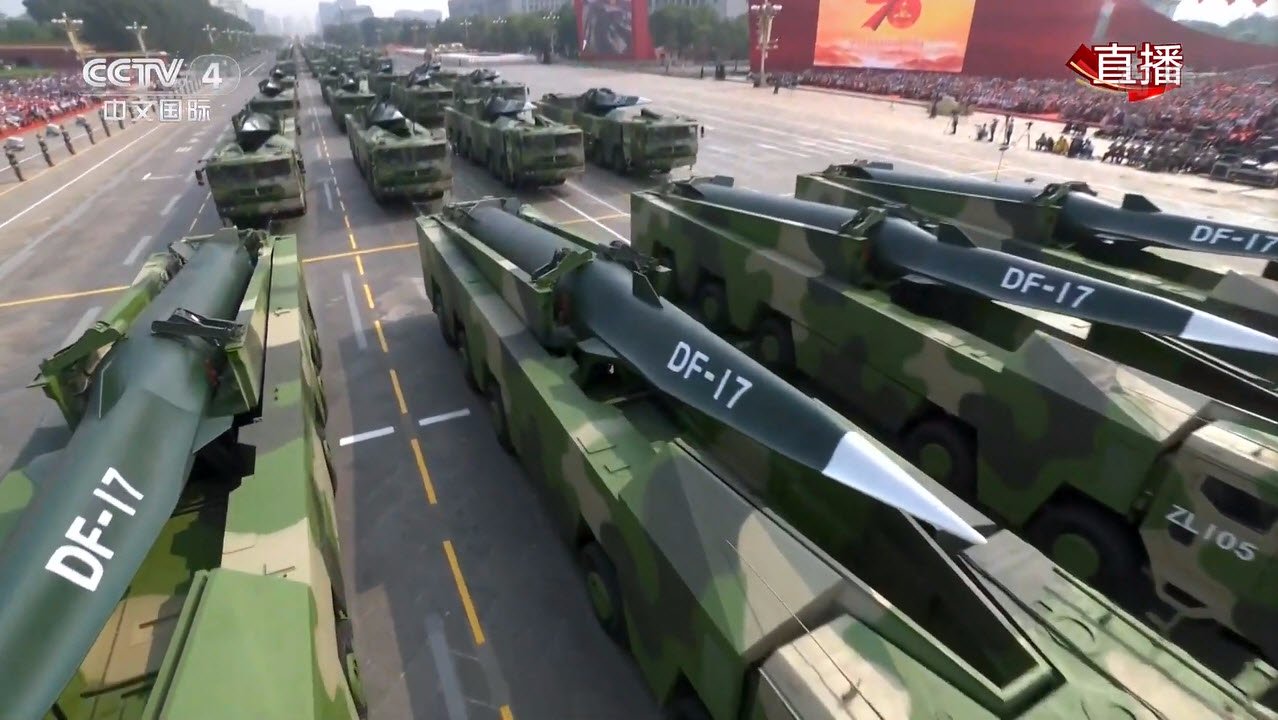 Any armed invasion of Taiwan will inevitably draw Tokyo into the conflict owing to geography. For instance, China started its force projection by launching five ballistic missiles into waters less than 160 kilometers (100 miles) from Japan after US House of Representatives Speaker Nancy Pelosi visited Taiwan in August.
Japan's defense minister Yasukazu Hamada reiterated earlier this year that Tokyo has entered a new era of crisis and counseled the nation to reconsider its security strategy in light of heightened military threats from China, Russia, and North Korea.
The Defense Ministry of Japan submitted its largest-ever budget request on August 31 for the year ending March 2024. A large chunk of that money will be aimed at building deterrence, including developing and deploying hypersonic missiles to counter China and North Korea.