Is it ethics/morality or sheer politics that has cost Boris Johnson his job as the British Prime Minister? At first glance, it looks to be a matter of ethics/morality. However, on closer scrutiny, it may have been due to the concerns over the future of conservative politics in the United Kingdom.
India's LCA Tejas 'Loses Out' 1st Big International Order To Saab Gripens, F-16 Fighters – Busting The Claims
Ethics/morality in politics is always a subjective affair. It varies from time to time and place to place.
Take George Washington, the great President of the United States.  He was said to be the richest man in the US, a land grabber, and an exploiter. He knew more profanity than scripture, despised the common people, and took no interest in morality.
In India, for instance, the private lives, including extra-marital affairs, of the leaders have never been a factor in their success or failure in politics. In the state of Punjab now, we have a Chief Minister who was once suspended briefly as a parliamentarian for his drunken behavior.
Similarly, morality or ethics cannot be stretched beyond a point in politics, which, after all, is an art of compromises. For the overall good of his or her countrymen, the Prime Minister or the President does sometimes take a flexible stand.
After all, a rigid moral stand does not bring political opposition to the negotiating table. A country sometimes is blatantly wrong in fighting a war. But for the sake of overall peace, nations do talk to the aggressor and reach many a time, a durable compromise.
Russia's 'Largest-Ever Submarine' Pressed Into Service; Could Be Loaded With Spy Subs, Nuclear Torpedoes
Viewed thus, Johnson's folly is not serious enough for him to lose what he says is "the world's best job". In fact, it will be very difficult to prove that as Prime Minister, Johnson has broken any of the "Seven Principles of Public Life" as suggested by the British government.
The Seven Principles of Public Life
The Seven Principles of Public Life apply to anyone who works as a public office-holder. This includes all those who are elected or appointed to public office, nationally and locally, and all people appointed to work in the civil service, local government, the police, courts and probation services and in the health, education, social and care services.
All public office-holders are both servants of the public and stewards of public resources. The Principles also have applications to all those in other sectors delivering public services. These are:
SELFLESSNESS – Holders of public office should act solely in terms of the public interest.
INTEGRITY – Holders of public office must avoid placing themselves under any obligation to people or organizations that might try inappropriately to influence them in their work. They should not act or take decisions in order to gain financial or other material benefits for themselves, their family, or their friends. They must declare and resolve any interests and relationships.
OBJECTIVITY – Holders of public office must act and take decisions impartially, fairly and on merit, using the best evidence and without discrimination or bias.
ACCOUNTABILITY – Holders of public office are accountable to the public for their decisions and actions and must submit themselves to the scrutiny necessary to ensure this.
OPENNESS – Holders of public office should act and take decisions in an open and transparent manner. Information should not be withheld from the public unless there are clear and lawful reasons for so doing.
HONESTY – Holders of public office should be truthful.
LEADERSHIP – Holders of public office should exhibit these principles in their own behavior. They should actively promote and robustly support the principles and be willing to challenge poor behavior wherever it occurs.
As a leader, Johnson has not done anything that has made him, his family members or friends gain financially.
His own inter-personal life has never been controversial. And as a Prime Minister he will always be remembered for his clarity, conviction and actions on the BREXIT, relationship with European Union, rebuilding the UK's economy and security, the war in Ukraine and fighting the Corona pandemic (rolling out one of the world's most successful mass vaccination campaigns to combat COVID-19).
And in all these he displayed abundant skills and qualities of leadership, transparency, and accountability.
If at all Johnson can be argued to have violated one of the "Seven Principles", then it could be "honesty" in the sense that he did not reveal the truth in the "partygate" episode (parties held in Johnson's Downing Street office and home while the country was in lockdown) and the way he handled allegations of sexual misconduct by a senior member of his government.
In fact, the last one proved to be the killer one in the sense it tilted the scale in favor of his Conservative party colleagues who wanted him to go. The crisis began when Chris Pincher resigned as deputy chief whip amid accusations that he had groped two men at a private club.
That triggered a series of reports about past allegations against Pincher. Johnson offered shifting explanations about what he knew and when he knew it. That just heightened the sense that the Prime Minister couldn't be trusted.
But then, all these incidents took place two years ago and Johnson had won a vote of the Conservative party only last month in Parliament in which 41% of Conservative lawmakers tried to oust him.
He had convinced the majority that his decisions on these incidents were not with any malafide intentions and that his unintentional lapses should be forgiven. But the reappearance of the Pincher affair not only revived the Conservative critics but also swelled their number to include key ministers. He had to go.
Now that Johnson has resigned ( he is now only a caretaker Prime Minister till October, a position some of his hardcore party critics will like him to be denied too ), one hears a bagful of stories of how Johnson never deserved the post and that he always was an always a liar and unethical.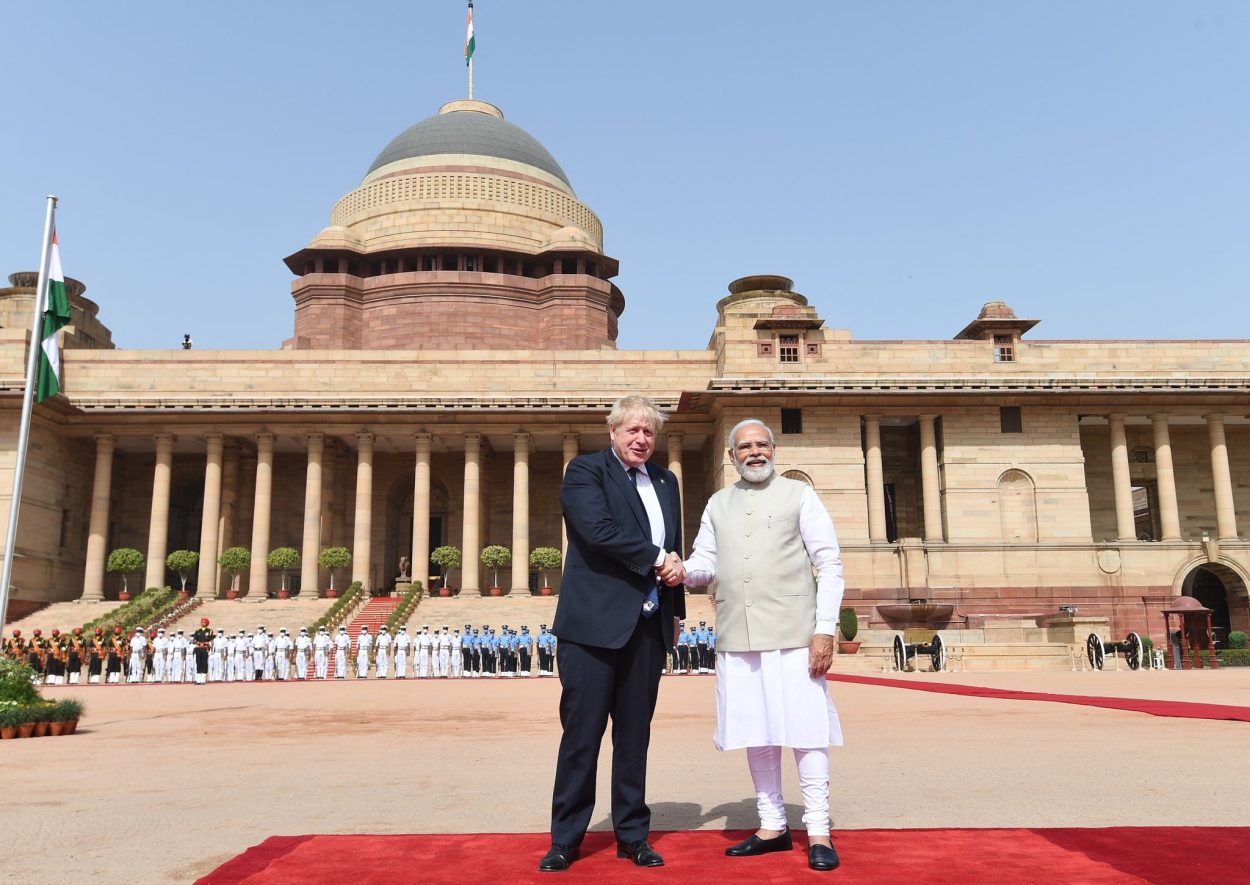 His critics remind how once Johnson had made offensive remarks — calling Papua New Guineans cannibals and comparing Muslim women who wear face-covering veils to "letter boxes" — that caused a furor and that he shrugged off as jokes.
His innings in journalism is said to be marked by a firing by the Times of London for making up a quote. He was once recorded promising to give a friend the address of a journalist whom the friend wanted to be beaten.
It is also said that as Brussels correspondent for the Daily Telegraph, he specialized in exaggerated stories of EU waste and ridiculous red tape — tales that helped turn British opinion against the bloc, with far-reaching consequences.
And here lies the weakness of Johnson's critics, particularly his Conservative colleagues. If he was so immoral, how was he allowed to ride the ladder within the party to become an MP, Mayor of London, Foreign Secretary and finally the Prime Minister?
If his record in ethics was so bad, how could the people of the UK  in December 2019 give the Conservatives under his leadership the biggest parliamentary majority since Margaret Thatcher in the 1980s? In fact, it was Johnson who was able to reach parts of the electorate that other Conservatives couldn't.
Incidentally, if one looks at British history, some of its best and most successful Prime Ministers were not persons of great ethical integrity. Just three examples would suffice.
We have the case of William Pitt the Younger, Prime Ministers twice. Pitt became known as a "three-bottle man" in reference to his heavy consumption of port wine. Each of these bottles would be around 350 milliliters (12 US fl oz) in volume.
His sexual appetite was also legendary. Then there is the case of William Lamb, better known as Lord Melbourne. He was also the Prime Minister twice; the first time he was impeached by the King. But he came a second time.
He, it was said, "enjoyed spanking women". So much so that one of his sex sandals saw him becoming the victim of attempted blackmail from the husband of a close friend, society beauty and author (Caroline Norton).
In the third instance, Queen Victoria once complained of William E Gladstone, another famous Prime Minister, that he addressed her like a public meeting.
Inhabiting the world today, none of these men would be eligible for political office. So much for the British particularity about ethics!
And yet, if Johnson has lost now to his Conservative colleagues, it was essentially because he has never been a typical Conservative. The Conservatives are full of factions.
The Tory Reform Group, European Research Group, Northern Research Group, Commonsense Group, Blue-Collar Conservatism, Net Zero Scrutiny Group and so on. Johnson possesses an appeal broader even than each one of them.
He is said to be ideologically incoherent and a social liberal who took power through a populist-nationalist movement, and then won a mandate based on state intervention ("leveling-up"), an inclination which the pandemic reinforced. They all ganged up together in the name of ethical integrity.
But in reality, it was politics. This time, they knew that they would succeed by exploiting the people's anguish over high taxes, rising inflation, low growth and the knotty issue of the Northern Ireland Protocol (relations with Ireland, an EU member).
Author and veteran journalist Prakash Nanda is Chairman of Editorial Board – EurAsian Times and has been commenting on politics, foreign policy on strategic affairs for nearly three decades. A former National Fellow of the Indian Council for Historical Research and recipient of the Seoul Peace Prize Scholarship, he is also a Distinguished Fellow at the Institute of Peace and Conflict Studies. CONTACT: prakash.nanda@hotmail.com