Russian-technology-based Indian weapons like BrahMos are finding more takers in South East Asia than the US-tech-dependent Light Combat Aircraft (LCA) 'Tejas' (Brilliance).
After signing a deal with the Philippines and concluding talks with Indonesia, India has started talks with Vietnam to sell off the supersonic cruise missile. The attempts to sell the Indian-made LCA powered by US engines are yet to yield results.
India has been pushing its weapon systems to the South East Asian countries to help them against the expansionist designs of China. India is working through the Line of Credit (LoC) method to help the South East Asian countries to bolster their defenses.
India aims to triple its arms exports by 2025. In a bid to aggressively market its indigenous weapons system, India has also begun posting Indian Armed Forces officers as defense attaches where it is looking to pitch weapons aggressively.
The South-East Asian countries, which are locked in bitter territorial conflict with China, have been trying to escape Sino-US rivalry by buying/exploring to buy Indian defense hardware. The purchasing of US arms can irk China more.
India has been offering the multi-platform cruise missile BrahMos along with Indian aerospace major's built LCA. However, LCA is yet to clinch its breakthrough deal.
Whereas the Indo-Russian joint venture BrahMos which flies at supersonic speed and hits its target with pinpoint accuracy and deadly power is close to bagging another deal after the Philipines.
An official with BrahMos Aerospace Ltd told the EurAsian Times, requesting anonymity: "Vietnam had shown interest in the system. But the negotiations have just started." The official also debunked the reports about signing deals with Vietnam to sell BrahMos.
The talks with the archipelagic country Indonesia have concluded. "With Indonesia, final rounds of talks are complete. The ball is in their court now, and we are awaiting their decision on the matter," the official added, sounding positive.
BrahMos, which derives its name from the Brahmaputra River of India and the Moskva River of Russia, has impressed prospective buyers with its prowess.
The Lure Of BrahMos
In 2022, India signed its biggest defense deal to export three batteries of BrahMos to the Philippines for US $ 374.96 million. The deal also includes the integrated logistics package and training for personnel and maintenance.
Twenty-one Philippines Navy personnel have already trained in India to operate shore-based BrahMos missile systems. The delivery is expected in early 2024.
The BrahMos, dubbed as Indian 'Brahmastra' or celestial weapon, is part of India's Nuclear triad that allows the country to strike back after being hit by a nuclear weapon.
The air-breathing BrahMos has become the "prime conventional strike weapon" for the Indian Armed forces. The Indian Army has deployed the land version of the missiles in Ladakh and Arunachal Pradesh along its border with China.
Ten Indian Navy warships have been armed, and five other vessels are fitted with vertical launch systems. The IAF has modified 40 of its Sukhois to deliver air-version of BrahMos. And the state-owned Hindustan Aeronautics Ltd (HAL) aircraft maker will modify all of them incrementally.
Over the years, BrahMos has undergone multiple upgrades through better software and hardware changes that have enhanced its range. BrahMos Aerospace is also in the process of developing other versions of its missile besides developing a hypersonic missile that would have a speed of Mach 8 and a possible range of 800 km.
Another version of the missile called BrahMos NG is also in the making so that it can be integrated with lighter fighter jets like Russian-built MiG-29s, French-made Mirage 2000s, and even the LCA.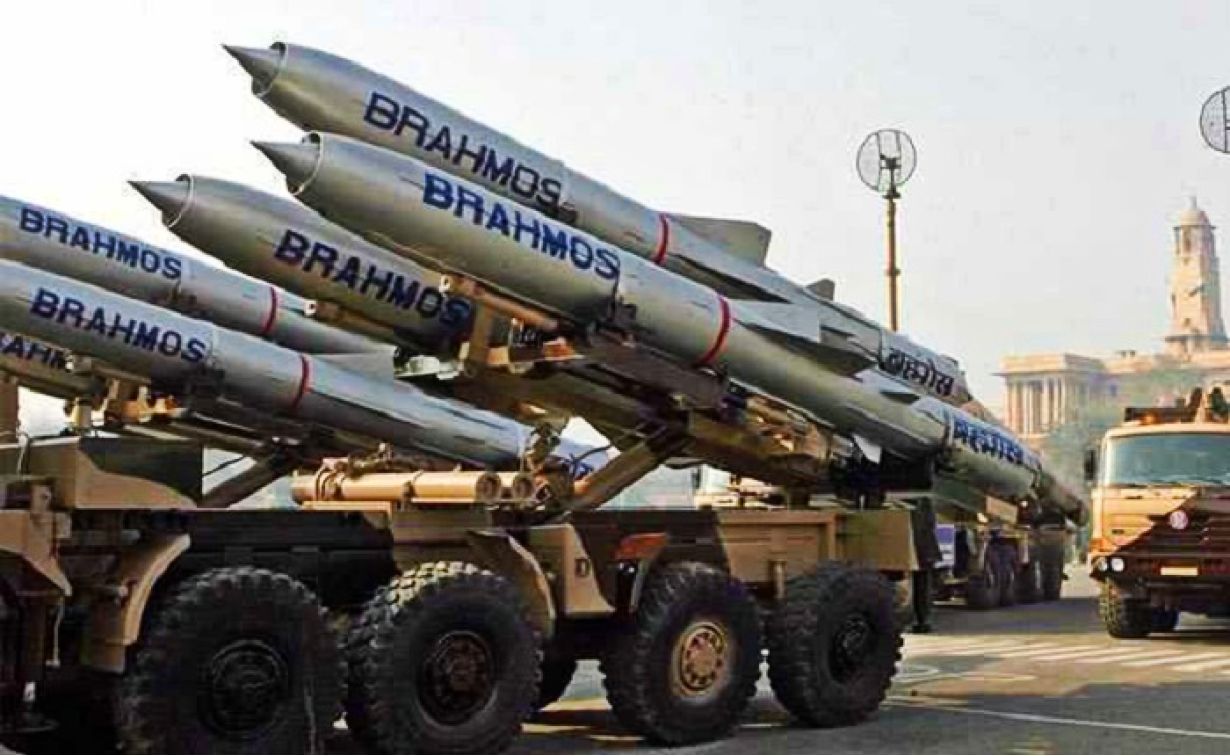 The Long Flight of LCA
India has been pushing to export LCA and has been in talks with several countries. Malaysia, Argentina, Egypt, and Botswana have shown interest in the aircraft.
Malaysia shortlisted the light fighter jet for a contract to purchase 18 planes. India's LCA Tejas and Korea's FA-50 were selected from eight nations that responded to the tender.
Other participants included the Sino-Pakistani JF-17, the Russian Yak-130, and the Italian M-346 from Leonardo. In the end, LCA lost to a South Korean FA-50 light attack aircraft.
Its main disadvantage is said to be the price tag. At USD 28 million, the LCA is much more expensive than the Korean FA-50.
The LCA has nearly 60 percent Indian components and will likely increase with time. It is equipped with US Engines and Israeli Radar and electronic warfare equipment. Initially, the HAL planned to fit the LCA with home-grown Kaveri jet engines. After long delays, India acquired the American GE F404 engine.
The LCA was designed and developed to replace the Indian Air Force's aging fleet of Soviet-era Mig-21s. In LCA, the advanced digital avionics system is integrated with composite structures.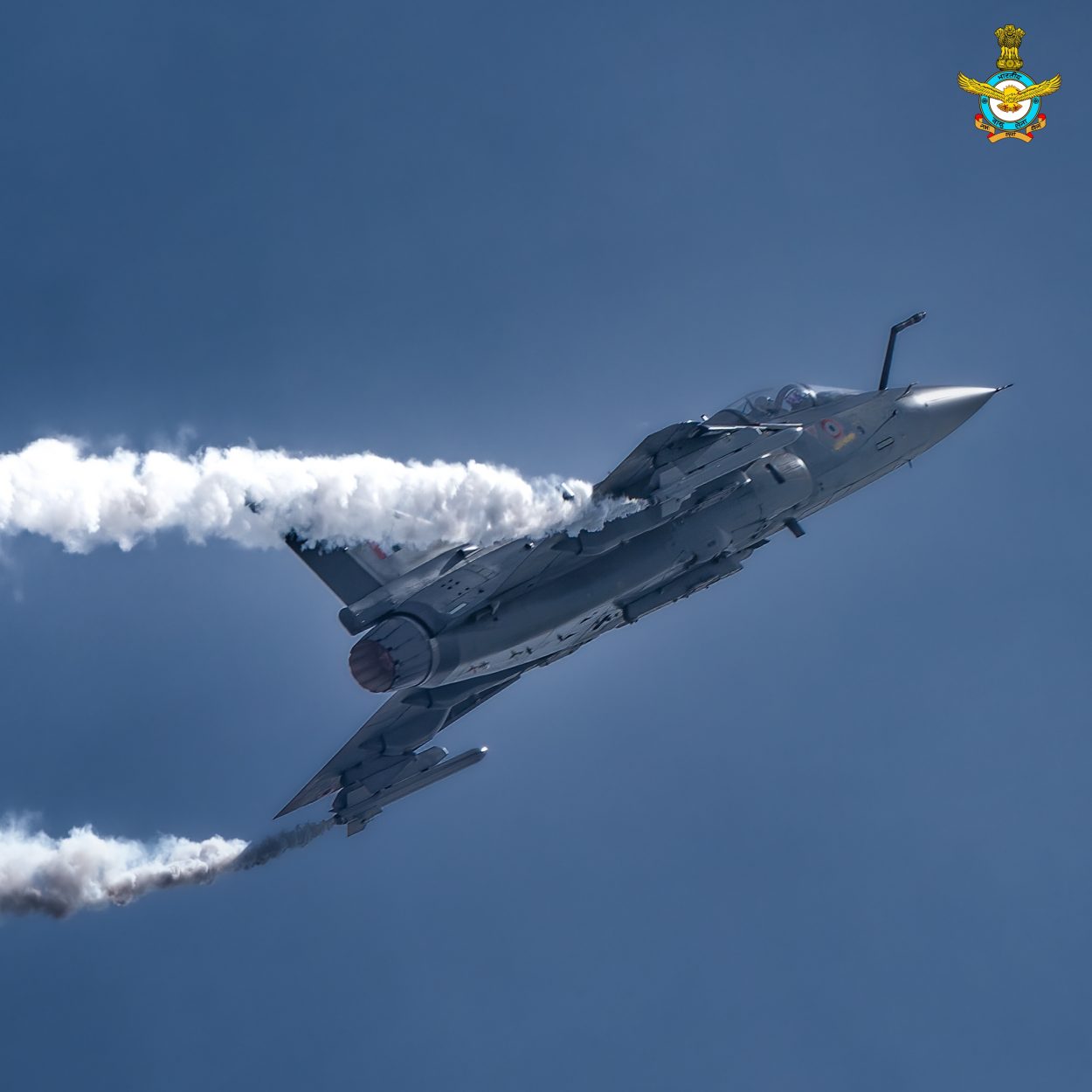 The complex composite materials make it the smallest and lightest modern supersonic combat jet in its league. It has home-grown flight control law software and mission computers. It can fly faster than the speed of sound – Mach 1.8 with a service ceiling of 52,000 feet.
The Tejas packs great firepower with air-to-air, air-to-surface, guided, precision, and stand-off weapons. The Beyond visual range air-to-air weapons also further its combat capability.
In its class, Tejas is heavily loaded with weapons such as air-to-air missiles, including Astra BVRAAM, Vympel R-77, and R-73. The air-to-surface missiles are Kh-59ME TV-guided stand-off missiles and Kh-59MK laser-guided stand-off missiles.
On top of that, Tejas has achieved a breakthrough in adding a fifth-generation Python-5 air-to-air missile to its air-to-air weapons capability. The biggest factor that sets it apart is the open architecture of computer systems that can incorporate both Russian and Western weapon systems.
Ritu Sharma has written on defense and foreign affairs for over a decade. She holds a Master's Degree in Conflict Studies and Management of Peace from the University of Erfurt, Germany. Her areas of interest include Asia-Pacific, the South China Sea, and Aviation history.
She can be reached at ritu.sharma (at) mail.com