Amid India-China border tensions, the Chinese PLAAF recently dispatched an H-6K bomber close to the LAC, the disputed border with India. Satellite imagery accessed by the media outlets has revealed that China's Air Force (PLAAF) has three airbases opposite eastern Ladakh – Kashgar, Hotan and Ngari Gunsa.
Other Chinese airbases on the radar of Indian agencies include Shigatse, Lhasa Gongkar, Nyingchi, and Chamdo Pangta.
The two nuclear-armed neighbors have been locked in a border standoff for almost 18 months now. PLA has scaled up the deployment of troops, artillery, and air defense systems and India has taken appropriate countermeasures.
Indian Air Force has been in the process of making elaborate arrangements to swiftly counter any threat posed by the Chinese Air Force including acquiring the latest weapons and keeping its fighters up and ready for operations.
In the regular "Working Mechanism for Coordination and Consultation" (WMCC) meeting aimed at boundary resolution held recently, both India and China have together paved the way for the 14th round of Commander-level talks. While the Indian statement mentions the need for "complete disengagement", the Chinese side has been reticent and only mentions "resolution of remaining issues".
This half-hearted posturing from the Chinese side is in consonance with its hardened position and expansionist maneuvers at the LAC.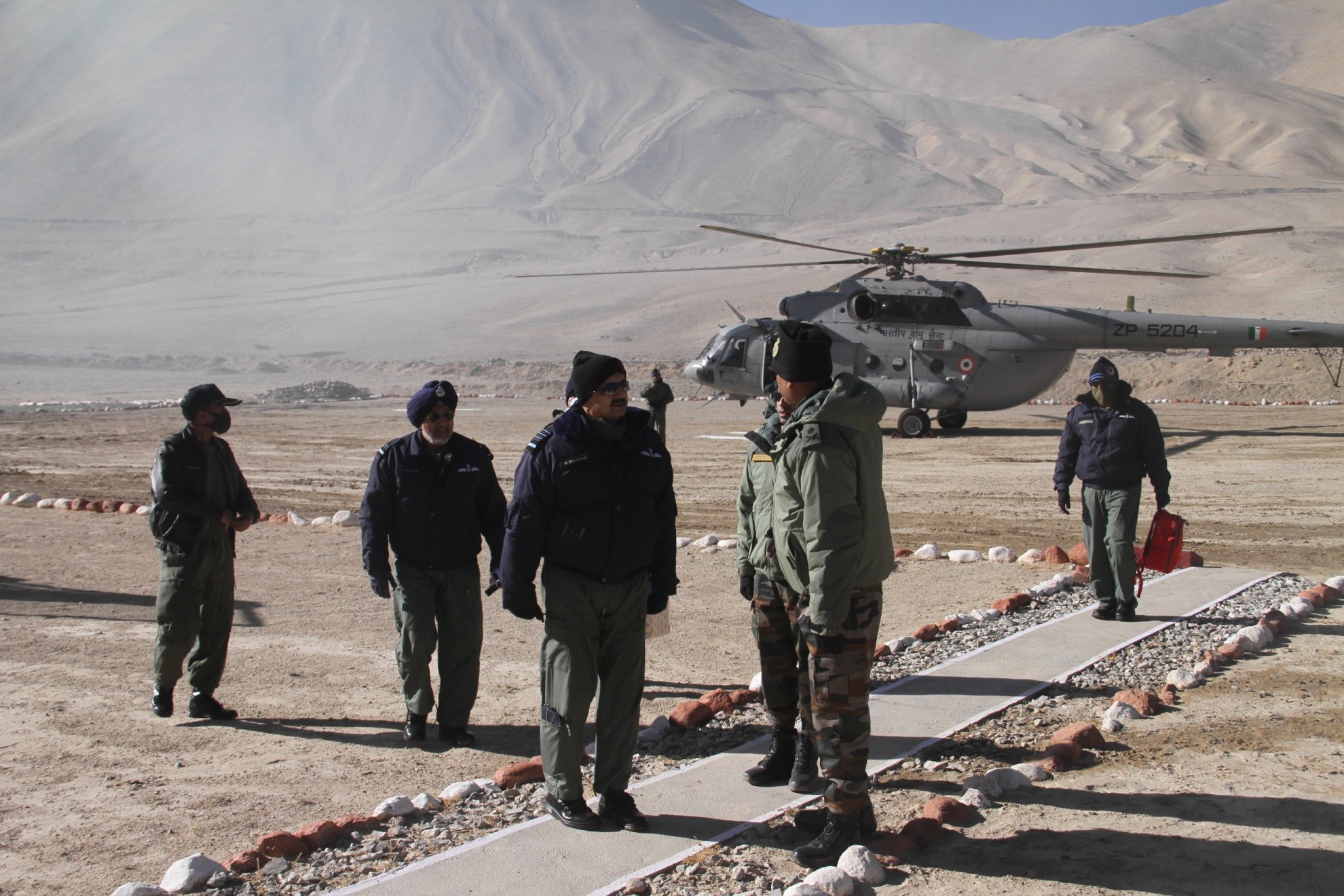 Indian Air Force chief Air Chief Marshal VR Chaudhari, after his visit to the forward areas last month, had stated that "the situation on the Line of Actual Control is that the Chinese Air Force is still present on three air bases on their side of the LAC. We are fully deployed and prepared on our side".
Earlier this year, satellite imagery revealed that two PLAAF stealth J-20 fighters remain stationed at the Hotan airfield in the Xinjiang region. J-20 jets are the most powerful warplanes in the PLAAF's arsenal and could be used in strike missions against Indian defenses. 
Indian Air Force At LAC 
India has been bolstering its air presence along the disputed border. It has about 25 airfields close to the LAC, Air Marshal Anil Chopra (retired) wrote in a piece for FirstPost.
"IAF is very well placed with nearly 25 airfields capable of launching operations against China. China effectively has three airfields close to eastern Ladakh, and around eight in Tibet. One more is coming up in Xinjiang. They are trying to upgrade infrastructure but have the disadvantage of very high altitude. IAF will be able to launch a much larger number of missions", Chopra explained.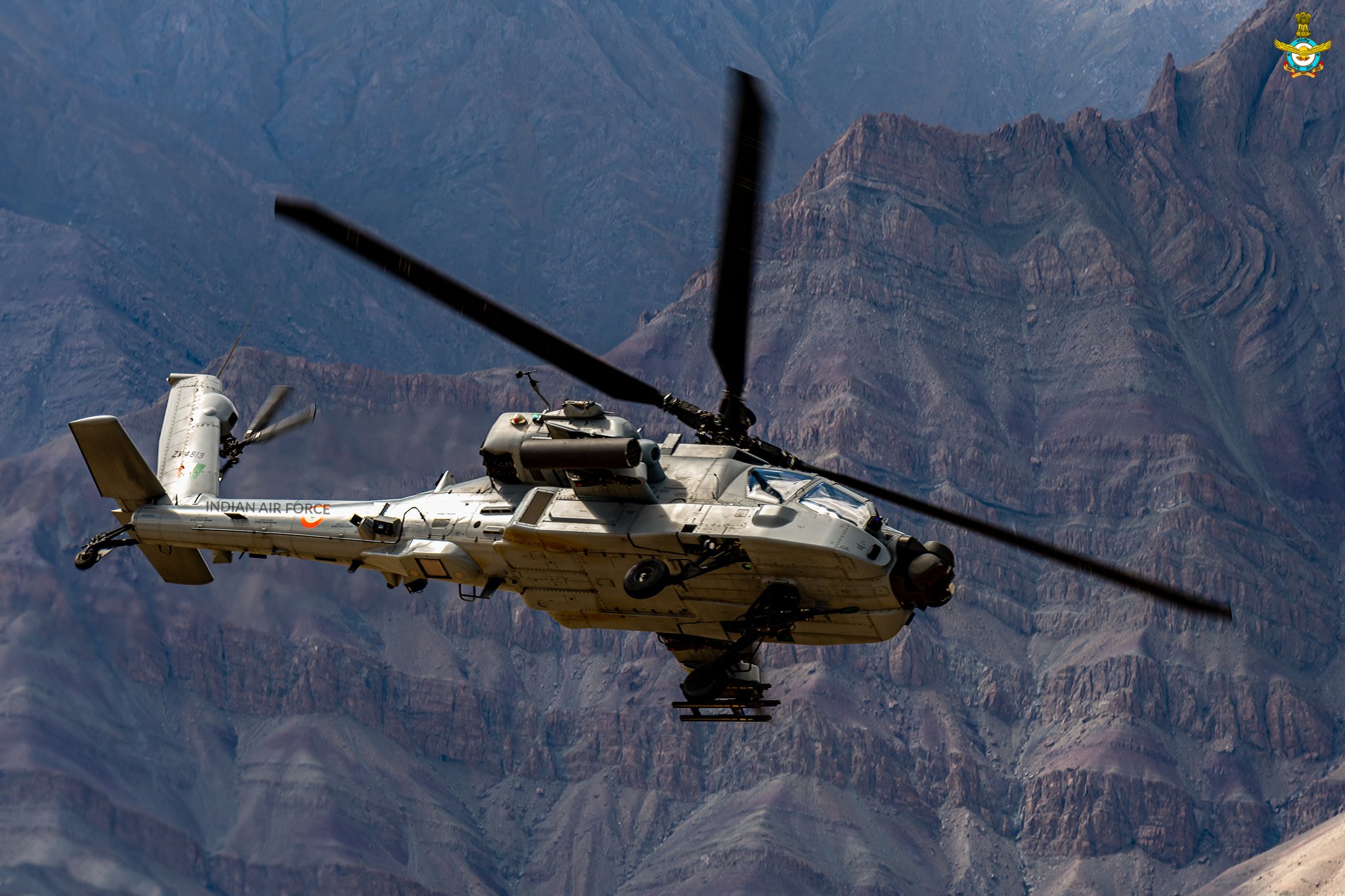 Since the India-China confrontation erupted, IAF has deployed its aging but battle-prooven Mirage 2000 jets at the LAC that are equipped with lethal missiles for air-to-ground and air-to-air missions.
The French manufactured Mirage 2000s had originally been procured to counter the Pakistani F-16A/B but were also used to strike 'terror hideouts' in Balakot in 2019. The aircraft was also used against Pakistan during the 1999 Kargil war. 
Owing to its competence and excellent performance for the Indian Air Force, New Delhi recently signed a deal with Dassault Aviation to procure 24 phased-out Mirage 2000 aircraft to strengthen its aging fleet of this 4th generation fighters and for critical spare parts needed to carry out a mid-life upgrade.
Another aircraft that has made its presence felt near LAC is India's most powerful air dominance fighter jet – the Su-30MKI. It is a twin-jet multi-role combat aircraft that could fire BrahMos supersonic cruise missiles and has exceptional dogfighting capabilities. India currently has approximately 272 Sukhoi-30MKI fighter jets.
These aircraft were first deployed at the forward bases near LAC last year alongside Rafales and Mig-29s.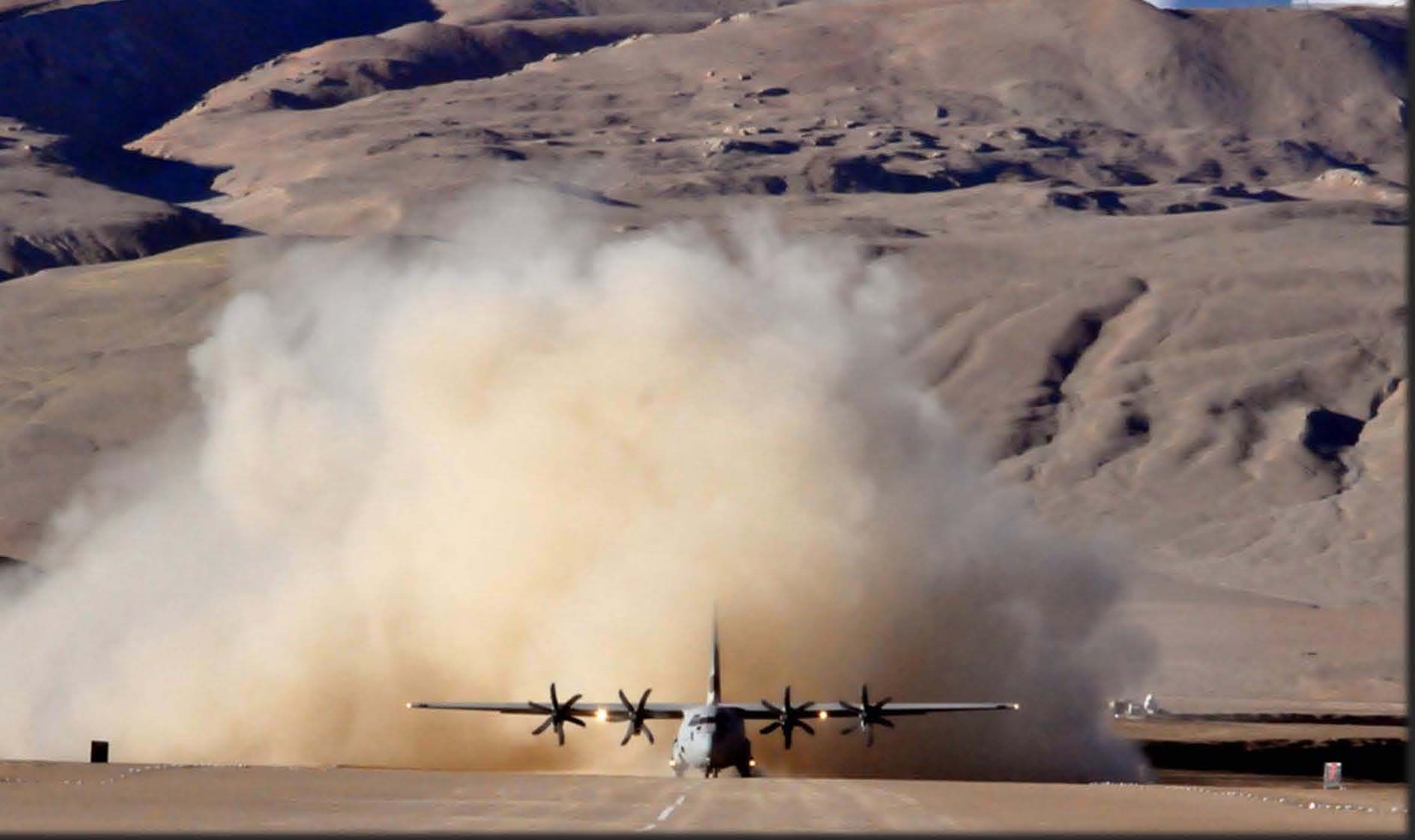 After the Galwan Valley clashes, MiG-29s were dispatched to the forward bases. In July last year, ANI released videos and images of this fighter aircraft conducting night operations near the LAC in a bid to step up vigil.
Earlier this year, satellite imagery showed at least 3 MiG-29s at one of the forward bases. The actual number was expected to be higher. In the backdrop of the conflict and before the arrival of the Rafale, media reports had also hinted at the naval variant of the MiG-29 i.e. the Mig-29K's deployment at the northern border.
India currently operates three squadrons of the MiG-29 and has bought another one to add to the existing fleet. The MiG-29 is a twin-jet combat aircraft that has been upgraded to MiG-29UPG which has superior capabilities like advanced EW suite, high thrust to air ratio, and a better navigation system, to name a few.
Apart from the existing fleet of aircraft, the Indian Air Force has also been modernizing its fleet. The delivery of the Dassault Rafales which started in 2020 will be complete by early next year.
One squadron was stationed at Ambala which could be swiftly dispatched to Ladakh and another in Hasimara, West Bengal which could be sent to the Arunachal Pradesh sector of the LAC, if needed.
Rafales supplied to IAF have been modified according to India's needs. Some of these modifications include radio altimeter, radar warning receiver, low band jammer, flight data recorder, high-altitude engine start-up, synthetic aperture radar, ground moving target indicator and tracking, infrared search and track, helmet-mounted display, missile approach warning systems, and very high-frequency range decoys.
It is also fitted with French manufactured HAMMER air-to-ground missiles, Meteor air-to-air missiles and SCALP land-attack missiles. It could pose a formidable threat to the PLAAF with its advanced capabilities, experts have argued.
More Firepower
The IAF had also deployed Apache attack choppers and Chinook heavy-lift helicopters to transport troops to various forward locations. The IAF has a fleet of 22 AH-64E Apache helicopters, according to Boeing.
The Apache's thrust and lift, combined digital operability, better survivability, and cognitive decision-aiding capabilities make it an elite fighting force capable of completing any mission under any conditions, according to its maker.
On the other hand, the newly procured Chinooks are heavy-lift copters with a twin-engine, tandem-rotor design. They are capable of airlifting a variety of military and non-military loads into remote locations which is why it was dispatched to the LAC.
Nyoma ALG, Ladakh | IAF's Apache attack helicopter showcases its low flying operational capability at one of the world's highest advanced landing grounds. The Apaches have been operating in the Ladakh area since May-June last year

(Video: ANI) pic.twitter.com/XACQTt8brt

— NDTV (@ndtv) August 8, 2021
The Indian Air Force also deployed transport aircraft like the Lockheed Martin C-130J Super Hercules and the Boeing C-17 Globemaster, as earlier reported by the EurAsian Times.
India's armed forces had earlier this year begun preparations for the stocking up of winter supplies including heavy weapons, ammunition, communication equipment, heaters, fuel, food and essential commodities which were essentially transported by the C-17 and the C-130J. India currently has 11 C-17 and 9 C-130J.
The Indian Navy's surveillance aircraft, Poseidon 8I anti-submarine warfare aircraft, had also been deployed in eastern Ladakh to carry out surveillance along the LAC. The P-8I was also used at the time of the Doklam crisis of 2017 in order to monitor the movement of Chinese troops.
The P-8I is designed to protect India's coastlines and territorial waters and is primarily used for Intelligence, Reconnaissance and Surveillance functions.
In February 2020, the Indian Chief of Defense Staff Gen. Bipin Rawat stated, "I came to know about the capabilities of the P-8I anti-submarine warfare planes after they were deployed in Doklam for surveillance." The planes are also deployed in Ladakh during the ongoing standoff with China.
A large fleet of Israeli-made Heron medium-altitude long-endurance (MALE) drones has been monitoring the LAC in the hilly terrain and relaying vital data and photographs to command and control centers.
The Heron TP drones are equipped with automatic takeoff and landing (ATOL) and satellite communication (SATCOM) systems for an extended range.
In addition to the drones, the Indian Army's aviation branch has been deploying the Weapon System Integrated (WSI) model of the Advanced Light Helicopter Rudra in the region, giving its tactical tasks in the region more teeth. Rudra is an attack helicopter manufactured for the Indian Army.
The Indian Air Force is also procuring the S-400 air defense system from Russia. The delivery of the first batches has already begun and would be complete by this year.
The S-400 Triumf is one of the world's most modern and powerful air defense systems, capable of defending against practically any type of aerial attack, including drones, missiles, rockets, and even fighter jets.
The system is a long-range surface-to-air missile system designed to operate as a shield over a certain area. It would be an asset for the Indian Armed Forces once deployed at the LAC.
Additionally, India has placed an order for the French-manufactured HAMMER missiles for its indigenously built LCA Tejas aircraft, as reported by EurAsian Times. The HAMMER, when integrated with the LCA Tejas, will allow it to hit ground targets and hardened bunkers at ranges up to 70 km.