In a dramatic video that has recently surfaced on social media, a malfunctioning Russian air defense missile was seen following a stunning "boomerang" pattern before striking and detonating exactly where it was launched from. 
India Deploys 'Mysterious' Fighter Jet Onboard Its New Aircraft Carrier As Navy Opts Between Super Hornets & Rafales
Multiple media outlets claimed on June 24 that a Russian surface-to-air missile fired from an unnamed air defense system had utterly failed and caused damage to its launcher.
Four missiles appear to have been launched quickly before ascending into the sky at night. The first three shots appear to have been fired as planned, but the fourth missile seemed to malfunction a few seconds after being launched.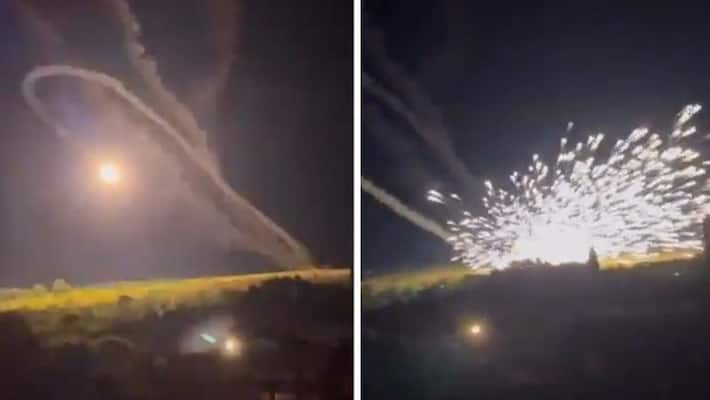 It then made a complete U-turn around before crashing back toward the launcher. A vast fireworks shower was produced as a result of the impact. 
According to the reports, the event occurred in the Luhansk Oblast, close to Alchevsk. The video was also posted by Rob Lee, Senior Fellow at the Foreign Policy Research Institute, who tweeted: "This is reportedly footage of a failed Russian air defense system missile launch from Alchevsk, Luhansk Oblast."
More footage of that failed Russian air defense missile launch in Luhansk. 2/https://t.co/vpANQMHSaX pic.twitter.com/vGgb0Rci2B

— Rob Lee (@RALee85) June 24, 2022
On June 25, satellite images showed a burned area close to Alchevsk, in the Luhansk Oblast, where the missile launch failed. At the moment, separatist forces supported by Moscow have control of Alchevsk. Later, another video that showed the incident from a different angle went viral.
The explosion started a fire near the residential buildings. Videos from the scene after the blast also showed a sizable fire where the rocket hit the ground. 
The person who captured the video claimed that the missile struck Sarmatskaya Street in Alchevsk, a street on the city's eastern outskirts. The type of missile used by the air defense system in the video is still unclear.
From FCAS Fighters To MGCS Tanks – How US Is Elbowing Out France To Gobble Lucrative Defense Deals
Possible Reasons Behind the Incident 
It's still unclear what caused the incident. However, EurAsian Times approached two experts to understand better what might have occurred in this purported Russian missile accident.
Brian L Steed, Professor of Military History at US Army Command and General Staff College and a retired Lieutenant Colonel of US Army, told the EurAsian Times, "There are a variety of reasons that rockets and missiles go off course: bad target acquisition, bad guidance system, and bad propulsion are a few of them."
The US Army veteran argued that these issues could be inherent in a particular system, like a faulty rocket motor or guidance chip. Since these items are produced in large quantities, a certain percentage of them will unavoidably have some problems. 
Ukraine 'Declares Victory' Over Moscow At A Strategic Island But Runs Away Soon When 'Russian Craft' Approaches
In a similar line, Joseph P Chacko, a defense analyst and military author said, "As I understand, the rocket failed due to a motor glitch. Similar glitches have been observed in civilian rocket launches.
Here, in this case, the rocket traveled a distance, then lost momentum, and the nose pointed to the ground and curved around 30 degrees. The video gives an impression that the missile returned to the launcher and burst near it, but it isn't so."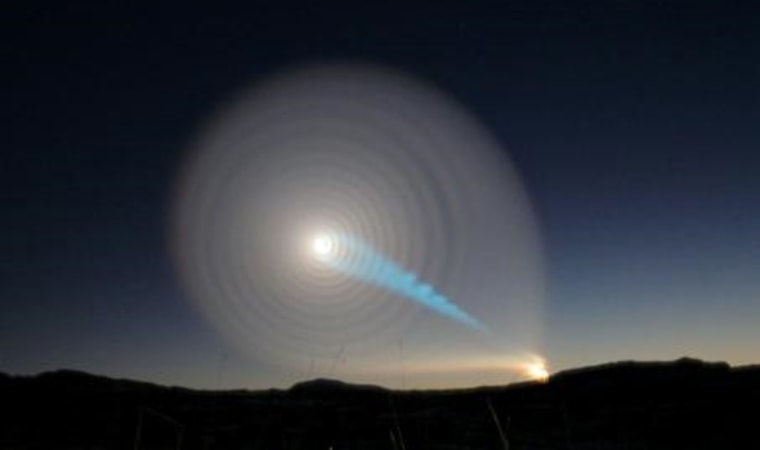 Steed further added, "An external actor can also generate these problems. Someone can disrupt or spoof the target acquisition and seek to attack the guidance through jamming, interference, or electromagnetic spectrum attack.
I think it may be much more difficult to interfere with the propulsion as many of these rocket and missile systems have some solid fuel, and once ignited, it is hard to control through outside activities." 
He listed several possible causes of the incident and noted, "Based on the video, this looks like a target acquisition problem. It seems that the weapon targeted the launcher.
That may have been an operator error problem where the operator entered the wrong target coordinates, or it could have been a fault or error in the system that was an accidental or purposeful return to the launch point, or it could have been some malign hack of the system to divert back to the point of origin."
"I don't know and cannot tell if one, some, or many of these possibilities occurred in this case. I want to emphasize that there is no way to know what happened, and to draw any specific conclusions from this video would be irresponsible," Steed concluded. 
Meanwhile, such missile failures of other nations have also been documented in the past. For instance, in 2018, a residential neighborhood in northeastern Riyadh was hit by a US-made Patriot air defense missile malfunctioning while trying to intercept ballistic missiles fired by the Houthi rebels in Yemen.
In 2009, a Russian missile that failed shortly after launch produced a dazzling spiral light display over Norway. The 2009 incident was caused when the rocket motor spun out of control. Experts noted that motor failure could be one of the factors behind such missile failures.
The failed missile, in this case, produced a heavenly spiral of white light close to the missile's launch site in the White Sea.
Although similar incidents have occurred in the past — such mishaps could still be disastrous for Russia's military operations in the Ukraine war.