As the Indian Navy plans to procure an aircraft carrier-borne fighter, US defense giant Boeing is confident of its F/A-18E Super Hornets, sidelining the French Rafale jets challenge.
Later this month, Boeing will display the aircraft's potential at the Indian Navy's Shore Based Test Facility (SBTF) at INS Hansa in Goa. The F/A-18E Super Hornet will be put to the test for a few weeks until June. The facility has been chosen as it has a ski jump modeled after the deck of an aircraft carrier. 
Alain Garcia, vice-president of India business development, Boeing Defense, Space and Security, and Global Services, said – the aircraft will conduct jobs requested by the Indian Navy and in different configurations. He claimed that Boeing's fighter jet would exceed the Indian Navy's expectations.
Earlier in January, France displayed the capabilities of its Rafale maritime fighter jets at the SBTF.
Both Rafale-M and F/A-18 twin-engine fighters compete for India's need to operate from the 40,000-tonne indigenous aircraft carrier (IAC). The aircraft carrier will be commissioned in August after completing sea trials, which are currently underway.
India's multi-role carrier-borne fighters (MRCBF) procurement program seeks to acquire 57 naval jets to outfit with India's first IAC. However, the exact figure is still being sorted out.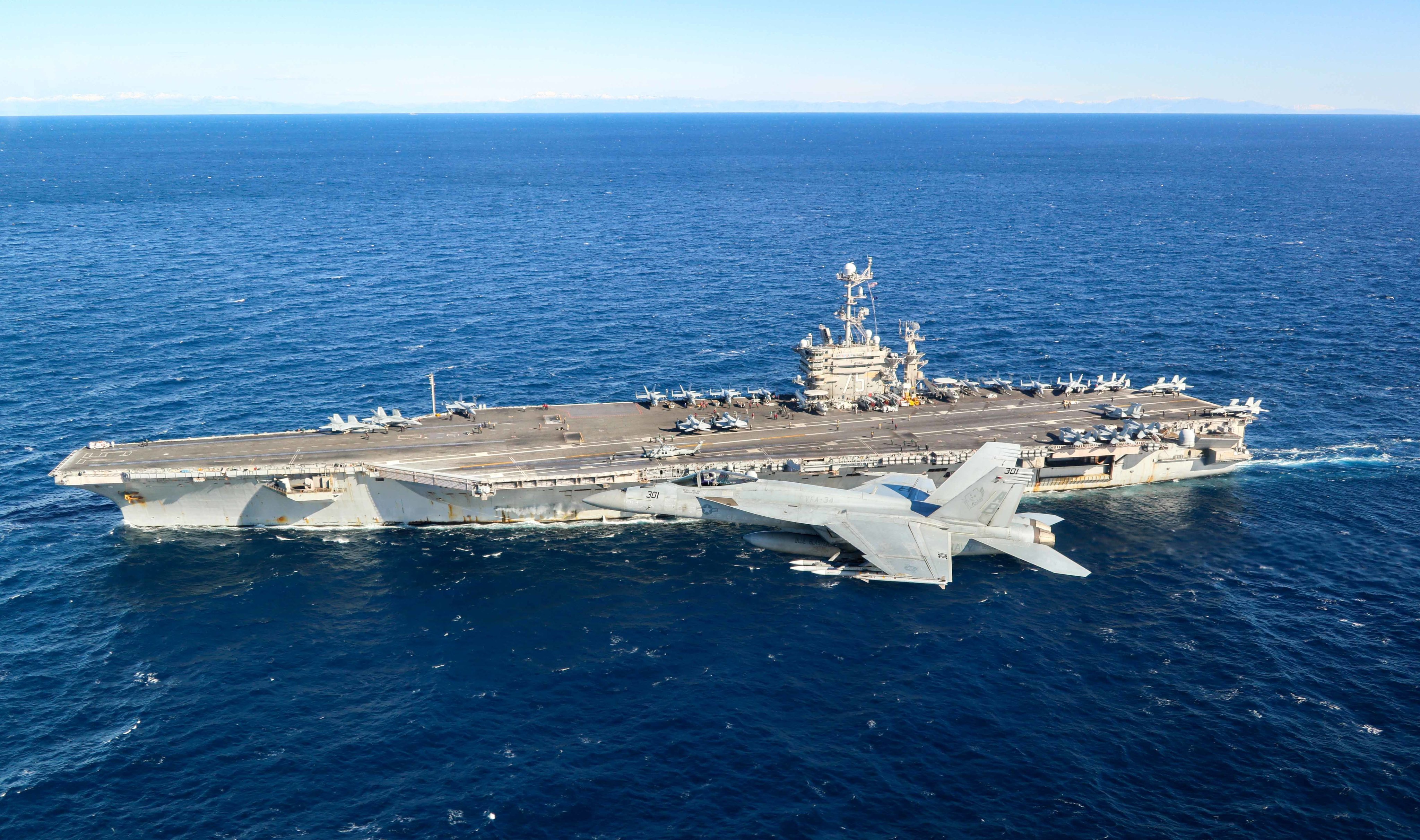 Garcia, who had piloted Super Hornet in the US Navy, had said that the Boeing type was ideal for India, stressing that the Block III configuration – which is about to enter US service – plays an essential role in generating a uniform tactical picture.
In an interview with FlightGlobal, he also revealed details about the aircraft's capabilities that would be evaluated.
"He [Garcia] feels the type will integrate well with other US equipment in service with the Indian navy, such as the Lockheed Martin/Sikorsky MH-60R anti-submarine warfare helicopter and Boeing P-8I Neptune, the Indian variant of the 737-derived P-8A.
Moreover, a Super Hornet acquisition would also allow the Indian Navy to work more closely with the US Navy and Royal Australian Air Force, both of which operate Super Hornets."
Garcia mentioned the Super Hornet's advanced electronically scanned array (AESA) radar, wide cockpit displays, and 'open systems' architecture, allowing quicker electronics updates.
Is Rafale Marine A Better Option?
Dassault Aviation and Boeing have been aggressively promoting their fighter jet's capabilities, citing substantial advantages over their rival.
One advantage the Super Hornet has over the Rafale, according to Garcia, is the ability to fold its wings, making it simpler to get into an elevator. Boeing has also designed a mechanism for Indian deck crews to load and unload the Super Hornet onto and off Indian ship elevators.
Furthermore, Garcia has also previously emphasized that the Super Hornet had a twin-seat variant that operated from aircraft carriers, whereas Rafale's naval version was only available in a single-seat configuration. Twin-seat jets are thought to be better suitable for long-distance missions and activities like electronic warfare and ground attack. 
On the other hand, French news outlet La Tribune reported last month that the French government has been considering selling four used Rafale Marine jets to the Indian Navy. 
The report revealed, "the sale of four used Rafale Marine to the F3-R standard is likely to give a competitive advantage to France against the Americans in the context of the Indian call for tenders to equip the INS Vikrant.
These four recently modernized devices could indeed be quickly put into service on the Indian aircraft carrier."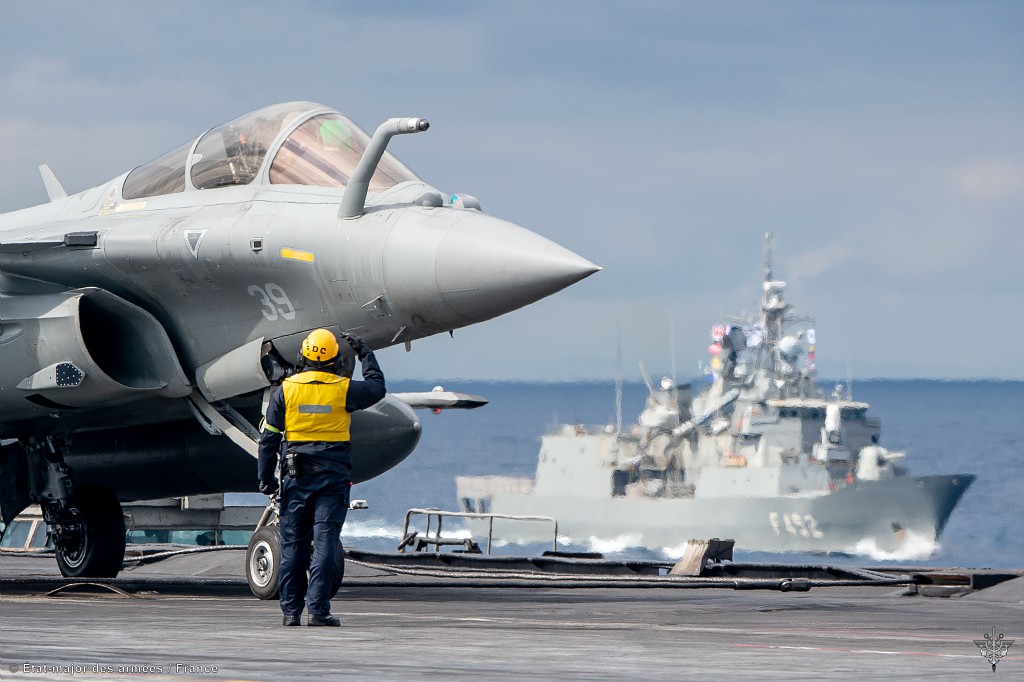 The report also stated that the Rafale Marine, which is smaller in size than the Super Hornet, is perfectly suited to the Vikrant.
"It can, in particular, easily use the elevators of the INS Vikrant. Which would not be quite the case for its American rival," La Tribune reported.
Given that the Indian Air Force operates a land-based version of the same aircraft, Rafale would offer ease of maintenance, commonality of many equipment and components, improved logistics, and engineering assistance if chosen. 
Indian Navy's Vice Admiral Shekhar Sinha (Retd) told the EurAsian Times, "It will be prudent from the buyer's point of view to choose an aircraft for IAF and Indian Navy from the same stable to keep the costs, logistics, and life cycle cost within a manageable budget. 
Sandeepa Divakar, an aviation expert who has spent over 12 years working for Airbus, earlier told the EurAsian Times that the French aircraft has a decent chance because of the platform's battle-proven capability in Libya and IAF's familiarity with it.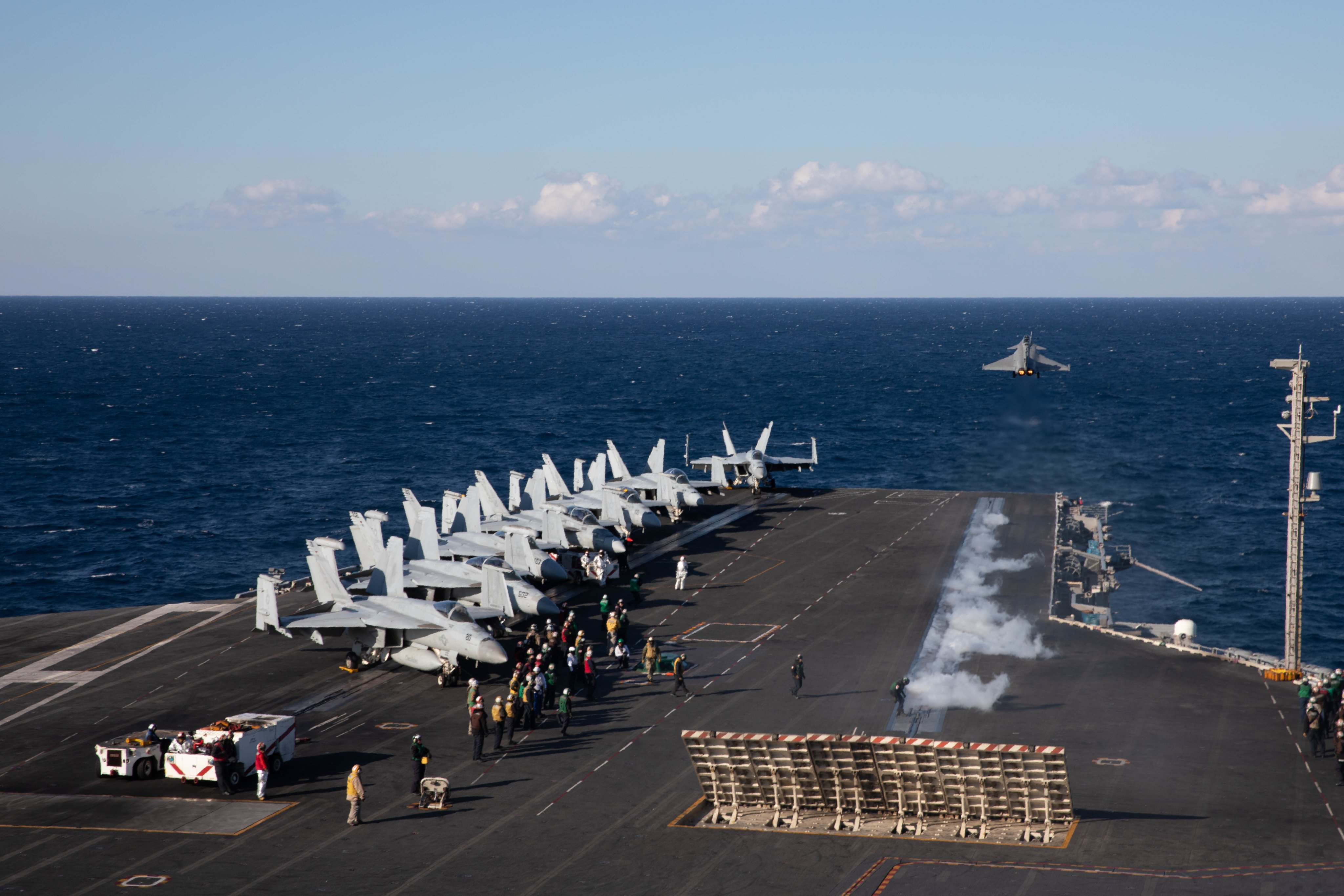 He said that "the Rafale with its India-specific world-class weapons systems package from MBDA that include SCALP land attack, beyond visual range air-to-air missiles, multi-mission air-air missile, and Hammer air-to-ground missiles, will give unrivaled capability against an adversary. Thus, Rafale has given the IAF superior technological asymmetry against the adversary. A naval variant would be an extension of this in the busy Indo-Pacific region." 
Nitin J Ticku, a defense expert and managing editor of the EurAsian Times, says picking a fighter jet is not only about capabilities but also the political will and inclination of the buyer. Both Rafale-M and Super Hornets are very capable fighters; however end of the day, New Delhi would have to decide which fighter jet has more 'value additions' attached.
Also, experts highlighted that AUKUS undercutting France might raise questions about the US being a long-term stable and dependable partner of India, underlining the strategic considerations in the deal's execution.
Nevertheless, New Delhi's long-term goal of improving its aircraft carrier capacity is evident. The upcoming Super Hornet tests in Goa will be a critical step toward implementing this objective.