If the just concluded 30th annual International Defense Industry Exhibition (MSPO), held in the Polish city of Kielce (September 6-9), is any indication, then Poland, given its historical "Russian-fear," seems determined to be one of Europe's leading military powers. The country's political rulers share a new vision of a heavily armed Eastern Europe to be born in Poland.
Despite its poor economy, Poland's buying spree in the MSPO (ranked third among all Europe's exhibitions, after the Paris and London trade shows) and its other defense deals made over the last 6 months reflect Warsaw's new long-term military goals.
Poland is raising its long-term defense spending target from the current 2.4% to 5% of gross domestic product. In fact, it wants to increase spending to 3% of GDP as early as next year to kick-start an armament overhaul as well as a huge expansion in troop numbers to 400,000 from 150,000.
And all this despite the fact that the country at present is battling recession like others in Europe, fueled by a continent-wide energy crisis.
Poland reported negative GDP growth in the second quarter of 2022. While most European politicians are more concerned with getting through the winter than making systematic changes to defense policy,  Mariusz Błaszczak, Poland's deputy prime minister and minister of national defense, says that the country's priority is military modernization.
"We don't have time, we have to arm the Polish [armed forces]," Błaszczak said the other day, adding,  "It is about the principle of deterrence so that the aggressor does not dare to threaten Poland."
The chief of Poland's ruling "Law and Justice Party," Jarosław Kaczyński (he co-founded the party in 2001 with his twin brother, Lech Kaczyński, who served as president of Poland until his death in 2010 ) has said that his country needs to become "more militarily self-sufficient to counter Russian revanchism."
Kaczyński argued in a recent public address that "The Americans will not defend us if we cannot defend ourselves, and for that, we need a strong army." In fact, he went further to say that the forbidding economic outlook should not deter the goal of military modernization and that similar ambition is needed from other Eastern European countries.
Poland's Massive Deals
The most unexpected decision that came from the Polish government during the exhibition was that it would buy 96 AH-64E Apache helicopters to strengthen the country's air power.
There were earlier speculations that Poland was considering buying 32 helicopters for two squadrons, but ultimately it going for  96 helicopters — six squadrons – has surprised many.
Although no dollar total has been announced, experts expect it to be expensive. As a rough comparison, Australia's plans to buy 29 AH-64E helicopters, announced in May, came with a $3.8 billion price tag.
According to Boeing's press release,  "an Apache selection strengthens U.S-Polish military ties by enhancing interoperability and cooperation between Poland, the U.S. Army, and NATO nations.
During the procurement process, Boeing established significant cooperative partnerships across the Polish government and industry. Our partnership with the Polish Armaments Group, in particular, will continue to expand as we implement training and sustainment efforts with local industry."
It is believed all of Poland's Apaches will be newly manufactured because, as Adam Hodges, Capture Team Lead for Vertical Lift International Sales at Boeing Defense, Space & Security, told reporters at the MSPO, "there is no Apache [in the boneyard], and in Mesa, we produce 80-100 aircraft per year."
It may be noted that the Apaches will be joined by 32 AW-149 multi-role helicopters for $1.8 billion from Italy's Leonardo Group, an agreement for which has already been signed. Here, the production is to be taken over entirely by the Polish subsidiary PZL-Świdnik.
The decision to buy Apaches needs to be seen along with Poland's agreement with Korea Aerospace Industries(KAI) on July 27 to acquire 48 FA-50 Fighting Eagle light combat aircraft.
The FA-50 is the operational version of the T-50 Golden Eagle advanced jet trainer. Although billed as a 'light' fighter, the FA-50 has a potent air-to-air and air-to-surface capability.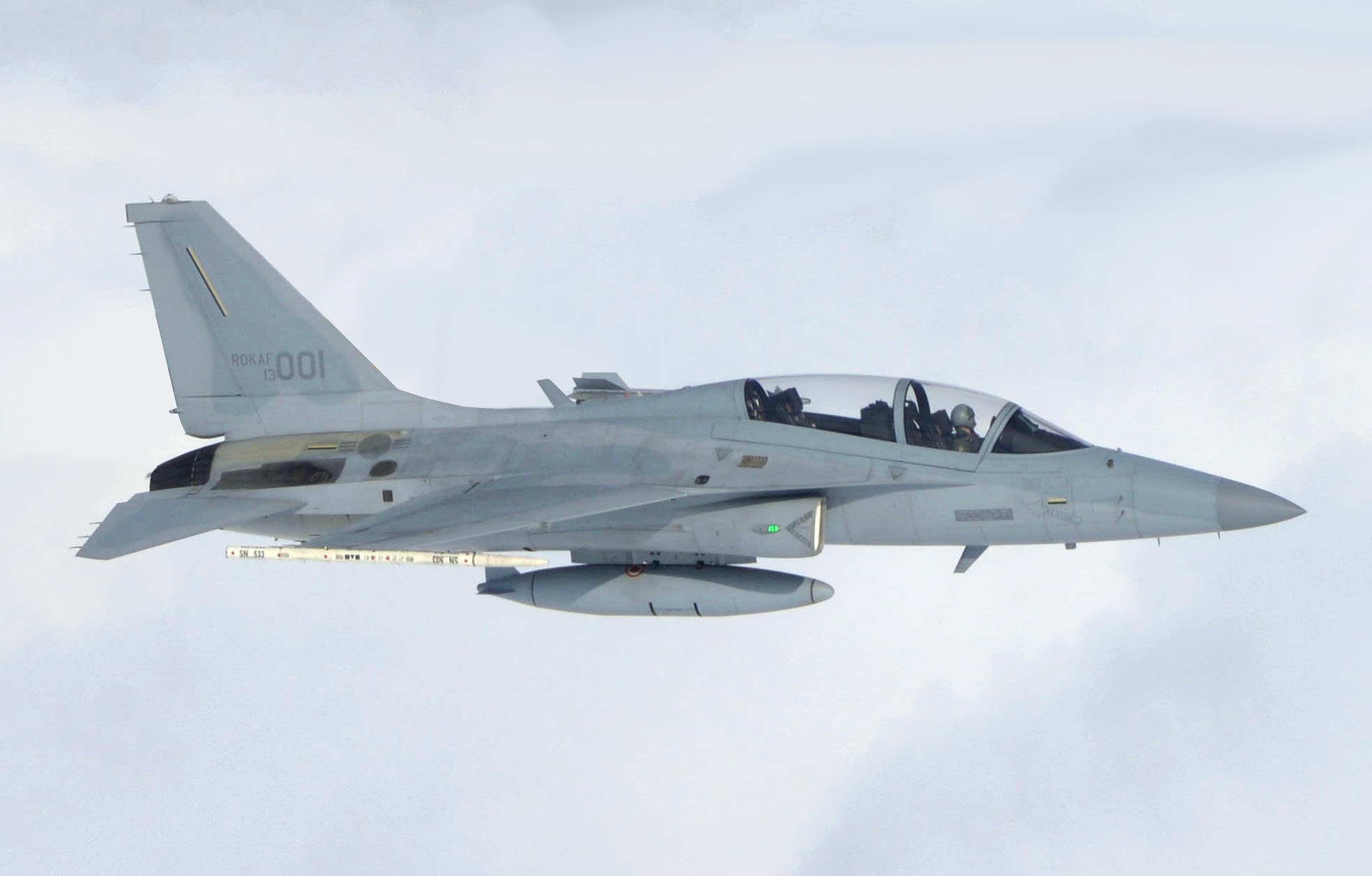 One of KAI's regional managers for Europe, Chang Jae Lee, told the media during the MSPO that the first batch of aircraft to Poland would consist of FA-50s in the current configuration and the second batch of aircraft in the most advanced configuration.
Delivery of the first batch is planned to be completed by the end of 2023, followed by the second batch later on.
Lee said that discussions were underway with Poland on what weapons the aircraft would be armed with. Incidentally, when the procurement was approved,  a Polish Armaments Agency spokesperson was reported to have said that they would want AIM-120 Advanced Medium-Range Air-to-Air Missiles (AMRAAMs) and other munitions integrated onto the aircraft.
The FA-50 is supposed to augment  Poland's existing 48 Lockheed Martin F-16C/D Block 50+ Fighting Falcons with 48 FA-50 aircraft to equip three front-line squadrons.
The second major trend that was noticed at the MSPO was Poland's resolve to augment its firepower. On the second day of the exhibition (September 7), Hanwha Defense, the largest defense company in South Korea, and Poland's state-funded defense group, Polska Grupa Zbrojeniowa (PGZ), signed a memorandum of understanding (MoU) for enhancing bilateral industrial partnership, of which the most prominent feature was the supply of K9 Self-Propelled Howitzers (SPHs) and other advanced ground equipment, agreed upon by the Governments of South Korea and Poland under the Framework Contract worth of $14.5 billion deal, signed in July [cost of F-50s included].
Hanwha Defense signed the first phase of the executive contract with Poland on August 26 to supply hundreds of K9 SPHs between 2022 and 2026.
The Hanwha-PGZ MoU specifies the partnership at production, servicing, life-cycle cost, and future development of K9 SPHs. Other fields of potential cooperation include infantry fighting vehicles and multiple launch rocket systems when those solutions will be ordered by the Polish Armed Forces.
Cooperation on the K9 SPH is focused on maximizing partnership in areas such as R&D, manufacturing, overhaul, and modernization of related solutions for Polish, South Korean, and other third-party projects. The roadmap of this cooperation includes the modernization of the K9 to K9PL standard and joint R&D on next-generation field artillery systems.
"I'm very proud that the partnership between Hanwha Defense and Poland has grown to enter a new phase of expanded cooperation based on the latest Framework Agreement and Executive Contract," said Mr. Son Jaeil, President and CEO of Hanwha Defense at the MSPO.
"Poland will be a hub base for Hanwha's global expansion, especially in Europe. To that end, we are dedicated to work together with the Government of Poland with full partnership and trust."
At the MSPO, Poland also approved a $798 million contract to purchase an additional 48 Krab self-propelled howitzers and accompanying vehicles for the Polish Army's REGINA fire modules.
The  Krab is a 155 mm NATO-compatible self-propelled tracked gun-howitzer designed in Poland by Huta Stalowa Wola by combining the South Korean K9 Thunder chassis with a British BAE Systems AS-90M.
Overall, it is the BAE System that manages its production.  In addition to the howitzers, the company will also deliver 22 command vehicles, 12 ammunition support vehicles, and two mobile workshops for weapons repair. The Polish armed forces will receive the items between 2025 and 2027.
It may be noted that in August, Sterling Heights, Michigan-based General Dynamics Land Systems announced a contract with the Polish government to build 250 M1A2 System Enhancement Program version 3 (SEPv3) Abrams main battle tanks.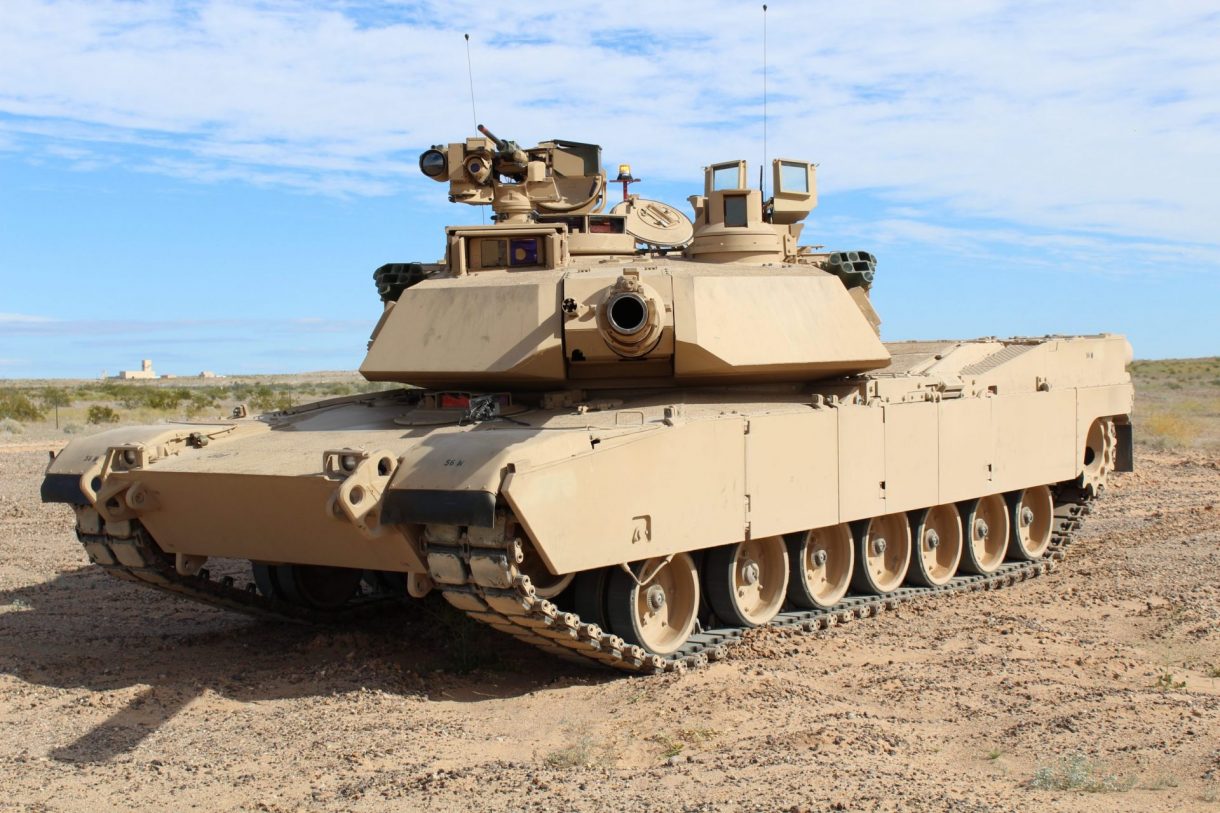 The contract is worth $1.15 billion, or $4.6 million per tank. It's part of an even larger $6 billion deal that includes 26 M88A2 Hercules armored recovery vehicles, 17 M1110 Joint Assault Bridges, 776 tank machine guns, and about 33,000 rounds of tank gun ammunition.
The deal also includes training simulators, technical manuals, and funds for paying 74 U.S. government and civilian contractor personnel over the next five years. Reportedly, the first batch of tanks will arrive in 2025. Besides, in mid-July, the purchase of 116 used M1A1 Abrams tanks was also announced.
Reportedly, Poland will have 1230 new tanks either by outright purchases or co-manufacturing at home in collaboration with foreign companies in the near future.
It is said that by the 2030s, Poland will have more tanks than the U.K., Germany, France, the Netherlands, Belgium, and Italy combined, and its tank fleet will be the most modern in European NATO.
In the meantime, the U.S. Army is loaning the Polish Land Forces 28 M1A2 tanks used at the new Abrams Tank Training Academy at Poland's Biedrusko Training Area.
It may be noted that Russia is arguably the world's largest tank operator. It was reported to have 2,800 tanks in active service before the start of the invasion of Ukraine, with another 10,000 older tanks in storage.
But it is supposed to have lost nearly 1000 tanks in Ukraine, western reports say.  The U.S. Army is second with 6,333 tanks, with about half of those in active service. China is third with an estimated 5,800 tanks.
Be that as it may, of all the European countries, Poland is the one that is pursuing unabashedly the vision of heavily armed military power. As an Op-ed in the Wall Street Journal says, there is now "a  Defense-Spending Renaissance in Poland."
In fact, Poland is not augmenting its air and firepower alone. It is also developing a  battery of the Polish short-range missile defense system Narew, based on the British CAMM surface-to-air missile from MBDA, for $360 million.
In the long term, the Narew program is expected to cost over $13 billion and comprise 23 units. It is part of the "Shield of Poland," a multi-layered missile and air defense program, which in addition to Narew, also includes the Wisła medium-range defense system and the Pilica anti-aircraft gun.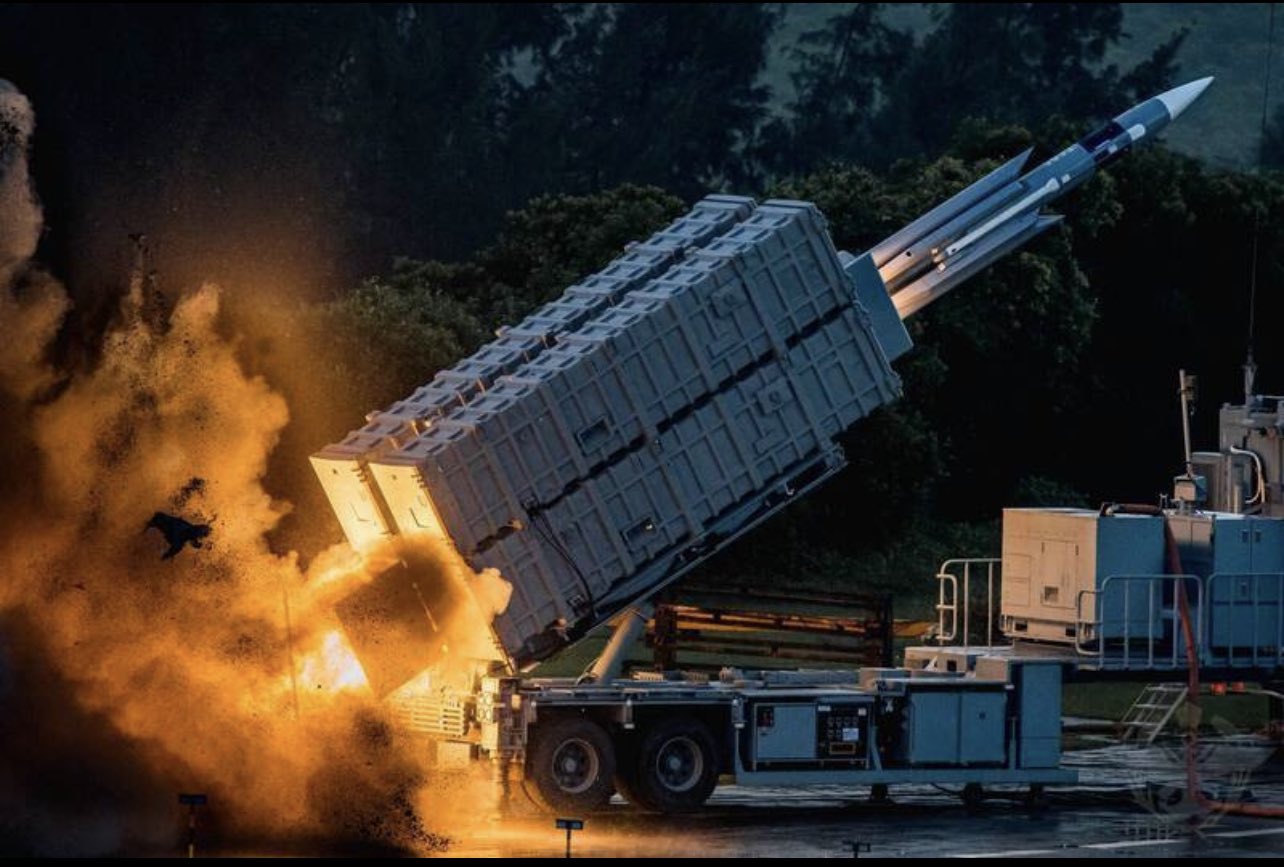 Wisla consists of US Patriot batteries, two units of which were already purchased in 2018 for $4.75 billion. At least six more batteries are to follow.
Poland is also to begin receiving the PGZ-19RA Orlik unmanned aerial tactical short-range reconnaissance system with a redesigned unmanned aerial vehicle (UAV) in 2023.
Polska Grupa Zbrojeniowa's (PGZ's) Wojskowe Zaklady Lotnicze (Military Aviation Works: WZL) displayed the redesigned system at the MSPO. Each system consists of five UAVs and a ground control station (GCS), and deliveries are to be completed in 2025.
As has been pointed out, this rapid military modernization is being rationalized by citing 'Russian-fear.'
Historically, Poland, located in the center of Europe, has suffered greatly in European power conflicts. Modern Poland was established in 1918 and conquered by the Soviet Union and Nazi Germany in 1939. More than five million Poles died during World War II.
And from 1945 to 1989, the country was effectively under the control of Moscow. The present Polish leadership, therefore, wants the country to be strong enough to thwart any future military adventures of its neighbors.
Besides, the massive arms purchases are being justified by the fact that Poland, which has made extensive arms deliveries to Ukraine, needed to restore its defense capabilities.
In fact, Poland is the third largest supplier of military equipment to Ukraine after the US and the UK. According to the international military portal Oryx, it has supplied 230 T-72M tanks, 40 APC 1 infantry fighting vehicles, 20 T-72 Goździk self-propelled howitzers, 20 Grad BM 21 multi-lead rocket launchers, 100 air-to-air R-73 missiles, 10,000 Grot assault rifles, and FlyEye reconnaissance drones.
That these are old systems that Poland wanted to get rid of is a different matter.
Author and veteran journalist Prakash Nanda has been commenting on politics, foreign policy on strategic affairs for nearly three decades. A former National Fellow of the Indian Council for Historical Research and recipient of the Seoul Peace Prize Scholarship, he is also a Distinguished Fellow at the Institute of Peace and Conflict Studies. CONTACT: prakash.nanda@hotmail.com